5 Tips for making perfect curry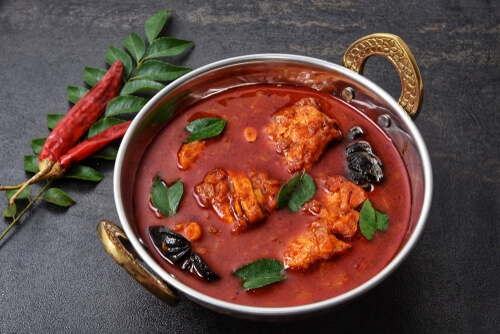 Everyone knows how to cook, but there are very few who are born to be Master chefs or at least participate in the show. However, you do not have to believe in everything you hear. If you can cook, you can master it. Going to a cookery show or launching your YouTube channel, like the current trend is up to you. If you are in India and you know how to make a traditional Indian curry, consider yourself an expert already. All you need are a few tips and tricks to make it a little better or a restaurant-style curry to impress your friends and family.
Sensible spicing
You cannot make a curry without spices. Case closed. However, to make a perfect curry, you must know the right amount of spices that go into it. One of the most common spices that everyone uses is garlic-ginger paste. This particular ingredient adds rich flavor to the curry. You can also skip other spices like 'garam masala' which will make curry spicier. For vegetarian curries garam masala powder is optional.
Opting onions
A few people do not like onions, perhaps you are one of them. However, do not skip onions in the curry. If you don't like the smell or texture of raw onions, sauté it well until it turns brown. You can use it for any curry. The best option is to prepare sautéed onion paste. You won't even feel the taste of onions in your curries.
Cooking Combination
A potato curry doesn't have to be cooked using only potatoes. You can combine with various vegetables like lady's finger, cabbage, cauliflower, tomatoes, and so many other varieties. Combining these curries with additional ingredients will add richness to the flavor. You can also add curd, yogurt or milk cream, coconut milk, or anything new. At times experimenting with food gives birth to a new dish.
Taking time
If you are cooking during the rush hour when your children are leaving to school, you have to work too, and your husband or wife need your help to prepare their lunch, you probably opt for shortcuts while cooking to save time. For such cases, you can only do one thing – plan ahead. Once you plan and chop the necessary vegetable for the next day, you will need maximum 20 – 30 mins for cooking. Then you don't have to rush while making curry and regret that you have missed something throughout the day or worse, leave your home cooked meal and order takeout.
Fresh from Farmer's market
Leaving the vegetables in the refrigerator may keep them from rotting but storing longer than 2 weeks is probably not the best option. Most nutritionists suggest using fresh ingredients for curries. Especially ingredients like green leafy vegetables and any spice paste that you have prepared. Farmer's market is very much accessible in every city and town, and you may also find it right on your street. Weekly trips to the market, will help you plan your meal for the entire week. Keep your planning tentative and not set on a stone. If you wanted to make lady's finger fry on Monday morning, it's okay to change your mind and cook palak paneer curry for a change.
Follow these simple tips for a simple, healthy, and tasty curry.
(Visited 64 times, 1 visits today)