5 Popular Cheese Recipes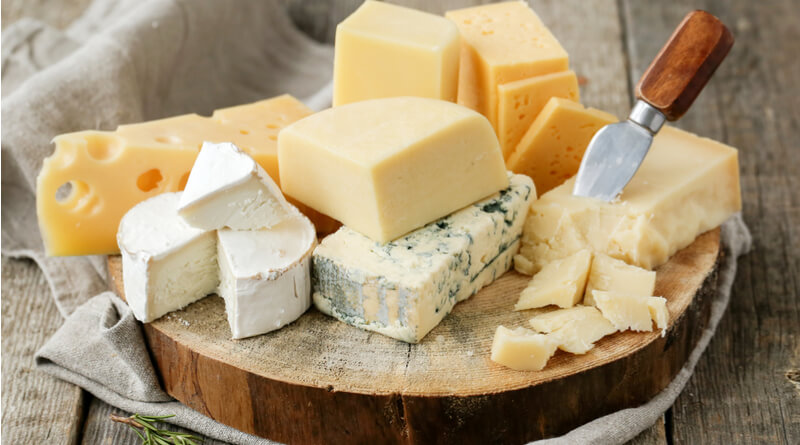 Cheese – CHEESE – CHEESE!!
This is for all the turophiles out there (people who love cheese) – you know who you are. Literally, the entire world eats cheese of some kind in one form or another. It is one of the things that unites mankind. Cheese is so valuable that in some places in the world it is used as a currency. You can all put aside your differences when it comes to appreciating cheese. There are many different kinds of cheese as well; It can be made from all kinds of milk: cow, goat, sheep, buffalo, etc, and aged all manner of ways. But it is not just enough to eat cheese, it is also important to know how to use cheese in dishes. Below are five great recipes to get started on your cheesy journey.
1. Oreo Cookie Cheesecake
Cheese used: Cream cheese
Cheesecake is a top tier dessert that just about everyone loves. If you know someone who doesn't love cheesecake, they might be someone you can't trust – it's that serious. This cheesecake sits at the very top of cheesecakes alongside the famous New York style cheesecake and strawberry cheesecake. It deserves its position because it actually uses Oreos making this cheesecake a wonderful crunchy masterpiece of cream cheese, cookies, and melted chocolate. How can anyone not want to taste that?
2. Margherita Pizza
Cheese used: Mozzarella cheese
Pizza Is one of the classic portals for cheese. It is one of those dishes that is defined inherently by cheese. Have you tried a cheese-less pizza? If you have, you have tasted an abomination. Pizza needs cheese like fish need the sea – it is just that simple. The margherita pizza in particular makes vital use of the cheese pizza. It is a classic pizza recipe and makes for a wonderful first foray into the world of pizza and its fabulous use of cheese.
3. Watermelon, Olive, and Feta Salad
Cheese used: Feta cheese
With the oncome of summer, comes the time of summer salads. This salad is another wonderful dish that maximizes the potential of cheese to its greatest potential. This recipe combines olives, toasted pumpkin seeds, watermelon, and feta cheese into the perfect combination for the greatest mouthwatering bite you can imagine.
4. Savory Corn Tarts
Cheese used: Cheddar cheese; Ricotta cheese
These little tarts make for the perfect appetizer for your dinner party or a light snack in between meals. There's no reason not to get to know these tasty wonders and indulge in them to your heart's content. They literally make use of two different types of cheese! And as an added bonus, they are actually gluten free; you can't get much better than that.
5. Gratin of Potatoes with Garlic Cream
Cheese used: Gruyere cheese; Cheddar cheese; Parmesan cheese
The first and really only thing you need to know about this dish is that it uses three different types of cheese. That should be enough for anybody, but if you need more, understand it actually is a layered dish filled with seasoned potatoes, garlic, AND three different types of cheese!
(Visited 33 times, 1 visits today)