5 Essential Tips for Cooking Chicken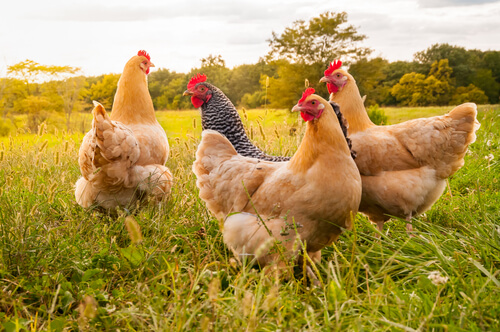 Cooking is an art. You don't have to be an expert but it's always good to have a few tips and tricks up your sleeve. For any occasion in your family, if you are a non-vegetarian, the first choice that pops into your head must be chicken. Chicken can be cooked in many varieties. And all of them are unique in the taste, texture and preparation methods. Chicken is known for its protein content, for lean meat and it is the best choice for people who want to watch their weight. It is also pretty demanding dish when you go for dining at restaurants, and you can't forget Mc Donald's or KFC. However, home cooked meals must always be the first choice to maintain good health. So, here are a few tips for cooking better chicken.
Don't Freeze Chicken
Whenever possible avoid the freezing the chicken unless it is absolutely necessary or if you don't have time to go the supermarket. Try buying farm bred or fresh chicken from the market. Freezing removes the moisture from the chicken, and the meat will not be as tender as it should be.
Use a Non-Stick Skillet or a Pan
Most of the time chicken curry's taste depends upon the time you take to prepare it. If you rush, the flavor will be compromised. Having a non-stick vessel will ensure that you give enough time for the chicken curry or cook without standing at the stove or worrying of the piece will stick at the bottom.
Use Less Oil
Oil is not really useless, and notice the space! However, many folks are now opting to eat less oil for health reasons. It's a good a choice to maintain a healthy heart. If you marinate the chicken a few hours before cooking or even overnight, you can add less oil while cooking. For marinating, you can use plain curd, citrus juice, wine and herbs for rich taste.
Shredding Before Freezing
If you are using leftover cooked chicken for salads or soups, you might be perhaps following a pretty common method. You take the chicken from the freezer, wait until it's defrosted and then shred it. However, there is an alternative. It is better and easier. Shred the chicken before you place it in the freezer. When you make salads, all you have to do is wait until it's defrosted and added it to your salad.
Using Lid
Sometimes a simple cooking technique can make a lot of difference and save so much time. When you are grilling the process is different. For that, you will keep flipping the chicken frequently, so that it is not charred. Using a lid while cooking chicken has two main advantages. First, the food will not run out of water quickly, so there are very fewer chances of the curry to get burned. Second, using lid will help the chicken cook evenly. Without the lid, the steam escapes. So, you have to keep stirring the curry to ensure all the pieces are cooked. Using a lid will ensure the chicken on the top cooks along with the bottom pieces at the same time.
(Visited 51 times, 1 visits today)