5 Best Beauty Tips for the Wedding Season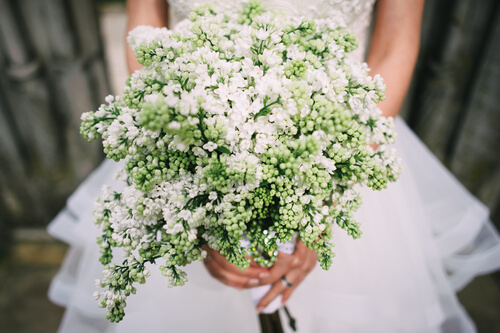 You are the star of your wedding, and you want to look your best. The only way to achieve this is to start your beauty regimen well ahead of your wedding. Below are some of the areas that you should be focusing on to make sure you feel beautiful on your very special day.
CTM
When you're planning your wedding and worrying about looking perfect on that day, remember CTM – cleansing, toning, and moisturizing. This needs to be a daily part of your beauty regimen. Practicing CTM will keep your skin and face free of dirt, and keep your pores open which will let your skin breathe. The toning will tighten your pores and help reduce aging lines. And the moisturizing locks in moisture and keeps your friend feeling smooth and supple. Squeeze a slice of lemon and rub it on to your face, it cleans the face free of dirt in minutes.
Exfoliation
You want to exfoliate your face a few times a week leading up to your wedding to remove dead skin cells and dirt clogs which will result in black heads. Exfoliate your skin before using your face wash or facial scrub. Honey in your kitchen acts as a great exfoliant that you can use every day.
Facial and Hair Spa
It is important that you start improving the health of your skin and hair at least half a year leading up to your wedding. Just like with your body, you won't see results if you start exercising a simple month before. Start using home-made face masks and hair remedies 2-3 times a week. You can use papaya face masks at home, they have immediate and distinguished effect.
Beautiful Hands and Feet
On your wedding day, your hands and feet will be on display. You will need more than an excellent mani-pedi to do your hands and feet justice. It is important to make sure that the skin around your hands and feet are soft, supple, glowing, and smooth. Start by massing warm olive oil or coconut oil into your skin before going to bed at night. Also scrub your hands and feet with a pumice stone while bathing.
Diet and Exercise
It goes without saying that you are going to want to look as amazing as possible in your dress the day of your wedding. That is why it is vital you maintain a good diet and exercise program. Just make sure that you start at least 6 months before your wedding. Crash dieting and exercise will not give you the results you want.
(Visited 32 times, 1 visits today)