3 Tips to Marinate Chicken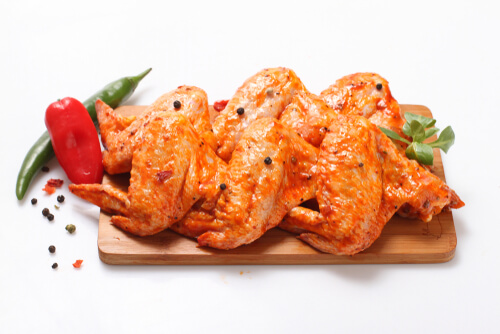 There are two ways for anything you do. It's either easy or hard. Especially, when it comes to cooking easy methods saves time, energy and even money. However, you may not enjoy the taste of what you have prepared. You may like it or eat it because your body needs that nutrition. Then there's a hard way where you have a plan and prepare. Chicken, as you know, is the most common poultry meat consumed all over the world and is well-known for its health benefits. While chicken meat tastes good even when it is just boiled and shredded in a soup, there are many other ways to make it even tastier.
What you need
Apart from chicken, keep a plastic zip pouch or a large bowl available. You can always find biodegradable plastic in the market. There are two types of marinating, wet marinade and dry rub. A dry rub is pretty easy and can be done a couple of hours before cooking. With the wet marinade technique, you will have juicy, tender chicken. So, if you are tired of eating the same boring chicken dishes, try to marinade them with different spices. All the ingredients listed in these tips are without a doubt power-packed with health benefits.
Honey, Mustard, and Chicken
Mustard honey or honey mustard marinade is one of the best-marinated chicken. Mix raw honey, ground mustard, paprika, sea salt, ground black pepper, apple cider vinegar, garlic powder, and red chili powder.
Lemon, Pepper, and Chicken
All you need is a small quantity of grated lemon peel / lemon zest, lemon juice, chopped garlic, crushed black pepper, salt, and olive oil. Mix it and use the marinated chicken for even for a day or two.
Garlic, Honey and Chicken
This recipe is perhaps the easiest marinating method. You will need four ingredients, and the rest is the same. In a mixing bowl, add garlic, honey, low sodium soy sauce, and olive oil. Add chicken in the bowl.
What next
Now once you have all the ingredients in the mixing bowl, you can leave it in the bowl or transfer it to the zip pouch. Let chicken marinate for at least 1 hour or keep it in refrigerator overnight if you wish so that it can absorb all the flavors overnight. Next day, you can either fry it on the non-stick pan or grill it in the oven. Your taste buds will thank you.
(Visited 87 times, 1 visits today)