3 Quick and Easy Breakfast Ideas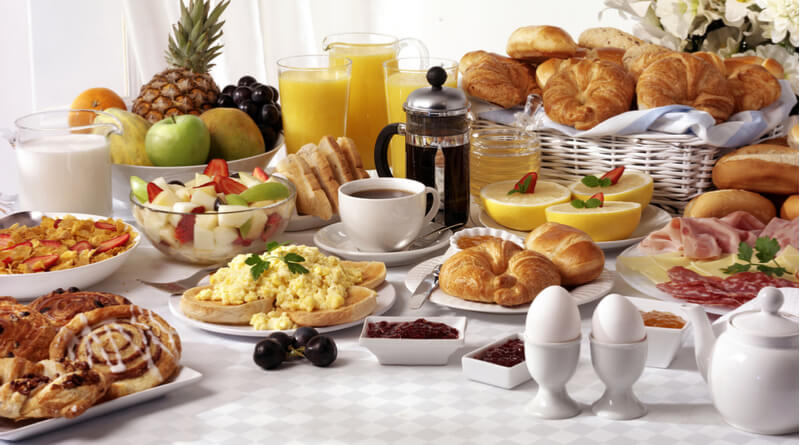 We are becoming busier and busier as time goes on. The average adult has to get up every day for work and spend more and more time commuting. This is just compounded even more when we add children to the equation. You have to prepare your children for school, put them on the bus, get dressed yourself, and head off to work. This all gives you less and less time to make breakfast at home. And that is not good, because breakfast truly is the most important meal of the day.
A nutritious breakfast helps to give you energy to function throughout your day while also helping you to focus and think clearly. Including protein in your breakfast is one of the best ways to ensure your meal is nutritious. The average breakfast has around 12 grams of protein, but a lot of experts actually recommend you get 25-30 grams of protein at each meal.
You can use high quality protein to actually power up in the morning and carry yourself though to lunch. Below are some high-quality meals you can make extremely quickly and with ease. They are all delicious and can be spiced up with just a little bit of imagination.
1. 1-Minute Sausage & Cheese Omelet
This is the perfect omelet to start your day off right. It literally only takes 1 minute to prepare – all you need are the right ingredients and a microwave, then, you have a nutritious breakfast. You can add more to this omelet without increasing its prep time, by preparing some diced vegetables ahead of time.
2. Egg, Sausage & Cheddar Breakfast Bowl
Breakfast bowls are the future of breakfasts. One bowl meals are incredibly quick and easy to make. All it takes is a little bit of overnight prep and you can be making a delicious breakfast in no time. This recipe doesn't call for veggies, but you can easily chop up a few peppers to add spice and flavor to your breakfast bowl.
3. Microwave Egg & Ham Muffin
This is a great option for the person who is on the go and has even less time to eat in the morning. Maybe you're running late for your bus, or you need to eat in the car. Then this dish is perfect for you. You can carry the entire meal with you using one hand and a napkin.
(Visited 62 times, 1 visits today)