3 Delicious Poha or Beaten Rice Recipe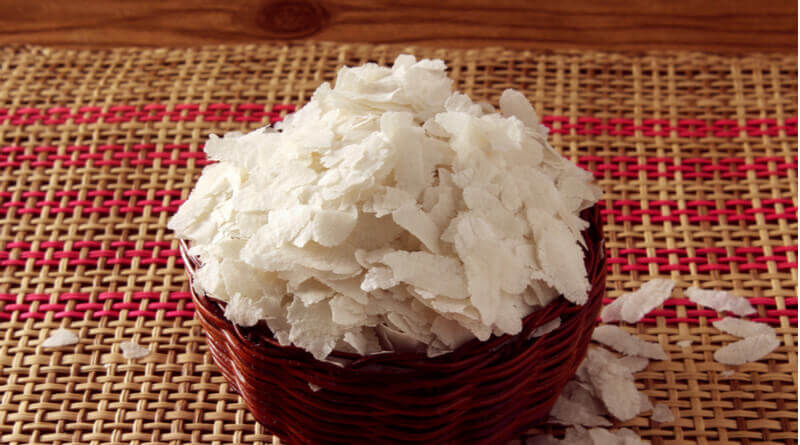 Poha is a food made from rice. What most people don't know is that poha or beaten rice is a wonderful probiotic and dietary supplement for people who are recovering from illness. If you are tired of eating brown rice or any substitute for rice, you must replace it with poha. Why? It's simple, the process it goes through makes it low in calories.
Poha is rich in iron, a good probiotic and easily digestible. Poha is also recommended for diabetics as it can help in controlling the blood sugar levels. You might be avoiding poha because of its bland taste. It's time to change that. Here are three best methods to transform a simple ingredient into most delicious recipes.
Poha Dosa
If you love dosa, you will love this one too. Poha dosa or aval dosa is not only healthiest but also the tastiest. Originated from Andhra Pradesh, poha dosas are softer, fluffier and as mentioned, delicious. You can combine it will coconut or mint chutney or some dry lentils powder. A few people also prefer to eat poha dosa with sambar. You can either have it for breakfast or supper. If you want to enjoy a little tangier poha dosa, soak the poha in the buttermilk.
Poha Laddus
Most people make laddus with yellow gram or black gram flour with sugar syrup. What if you find a better, in fact, a healthier option! You can eat your poha laddus without feeling guilty because you won't be using sugar in this recipe. Instead, you can opt for dark jaggery or stevia. Apart from being rich in taste, it is also very easy to prepare poha laddus. You will just have to spare 15 minutes. All you need to do is roast the poha and grind it into a fine powder. The method is similar to other laddus you perhaps prepare. There's one more advantage– you will have one less thing to worry about your kids' health, and they will love it too.
Poha Mixture
Poha in the dry mixture is very common in India. It is sold in bigger and smaller sweet shops just like the spicy cornflakes. A mixture is a combination of nuts and dry fruits. Poha mixture can be an excellent addition to the evening snacks' recipe or in between meal fillers if you are hungry. Just follow the regular mixture recipe but instead of frying all the nuts and dry fruits in the oil you can prepare the seasoning in a separate pan with very little oil, add the roasted ingredients and roast for a few seconds. Don't forget to add flax seeds along with your peanuts, raisins, bengal gram, curry leaves, and a seasoning of your choice.
(Visited 46 times, 1 visits today)