3 Best Chai Variations for This Monsoon Season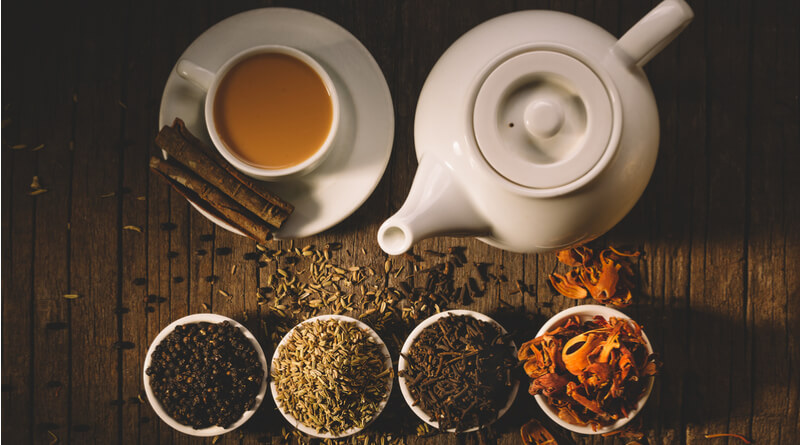 What is chai exactly? For so many people, chai is a confusing word. Is it tea, coffee, a cinnamon concoction? The answer is, chai is an Indian take on tea. Tea was not popular in India until the era of British Raj. Originally, Indians preferred to drink coffee; they were skeptical of tea that was introduced and promoted by the British. As a matter of fact, chai comes from the Mandarin word for tea which is pronounced cha. Indian people just felt that tea was too weak, and it couldn't compare to the strong bold flavors of coffee. But like what happens with most foods when they make their way to India, it wasn't long before Indians adopted tea and transformed it to make it their own. They upped the flavor in tea dramatically by adding a wide variety of spices, especially cardamoms. Now, chai is consumed all over the world. People everywhere are addicted to the strong milky flavors of chai.
When making chai, the most important factor is the tea leaves. Your first instinct is probably to pick the most expensive or top tier tea, like whole leaf Darjeeling or Assam tea. But chai actually doesn't work as well when you use those types of tea. You want to use tea that is cheap but strong, so it can hold its own against the intense flavors of chai spices. The recommended variant to use is known as "mamri" which is little grain tea. You can find it sold at most Indian grocery stores under brands like Lipton Yellow Label Tea or Taj Mahal Tea. The point is to make sure that the tea is strong, black, and inexpensive. That's how you make authentic chai.
Lemongrass, Ginger, Mint Chai
This chai is really going to make use of your herb garden. It combines two very distinct flavors, spicy ginger, and tangy lemongrass to make a truly unique tasting chai beverage. It is actually relatively easy to make, it's just a matter of getting the proportions right. You also want to make sure to be careful when heating up the herbs; you don't want to overcook them.
Masala Chai
Masala chai is one of the more classic chai variations out there. This recipe does make heavy use of the ginger root though. If it's a little too heavy on the spicy side, don't be afraid to add some maple syrup to sweeten it up. It's your chai, it should taste just the way you want it to, no ifs ands or buts needed.
Turmeric Chai
This chai variation has some real kick to it thanks to the turmeric. It not only has a unique taste, but it also has pretty decent medicinal properties provided by the turmeric. It is a potent anti-inflammatory which makes this chai great for treating joint pain or muscle soreness. You should definitely learn to make this chai; it's not only great tasting, but it is a literal pick me up.
(Visited 52 times, 1 visits today)