Spring is here! The air is getting fresher and everyone seems to be enjoying the longer days. This changing season marks a time when everything comes alive. Nature experiences abundant growth while our bodies embrace all things fresh. 
With that change in the season when trees begin to grow their leaves and plants start to flower, it's time to satisfy your tastebuds with healthy spring recipes. Spring is one such season that is loaded with vibrant and healthy produce and you can make them at home and enjoy with your loved ones. This exciting time of year is truly a celebration as it reminds us that life renews itself and something wonderful can grow in our lives. What better way to celebrate the season with a home-cooked meal using the seasonal food from the farmers' market. 
Spring is all about fresh ingredients as it marks a season of fresh peas, avocados, kale, collard greens, spinach, cabbage, asparagus, carrots, fennel, collards, mushrooms, new potatoes, mustard greens, apricots, cherries, herbs, and more. You can make vibrant salads, dips, smoothies, desserts, and main dishes using these fresh ingredients and serve them fresh in sets of insulated casseroles
If you want to welcome spring with vibrant and healthy recipes loaded with seasonal ingredients, you can't get enough of the following scrumptious dishes… 
1. Cherry Tomato Pasta Garnished with Avocado Sauce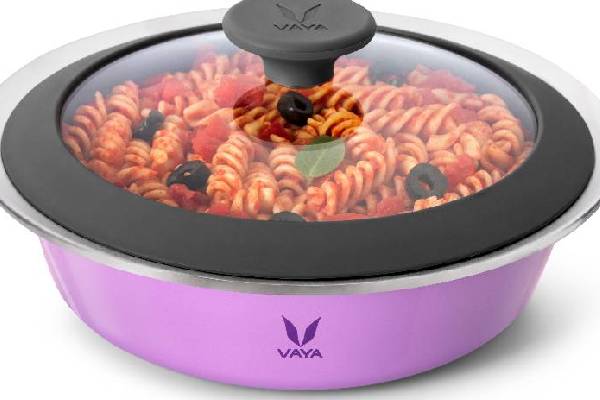 Using healthy and colorful ingredients like pasta, tomato, cherry, spinach, and avocado, you can make delicious cherry tomato pasta. Prepare a creamy and thick sauce with avocado and spinach to garnish your pasta before serving. You can also store it in a casserole to enjoy later.
2. Asparagus with Prosciutto and Raspberry Sauce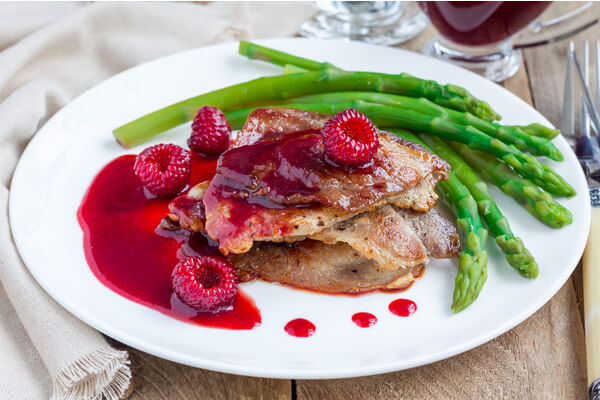 If you love asparagus and want to make something delicious using this Spring ingredient, an asparagus appetizer can be the right pick. Using only four ingredients like asparagus, prosciutto, raspberry, and some herbs, you can make a wonderful appetizer.
3. Melon Berry Salad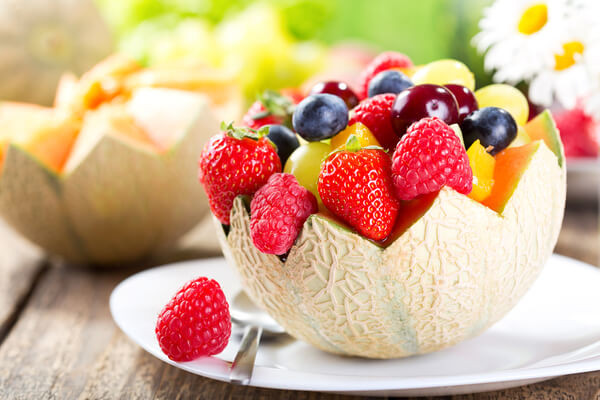 The best way to celebrate the Spring season is by enjoying a delicious fruit salad. Though you can use the fruits of your choice, melons and berries are a perfect combination to beat the heat on a warm day. Prepare this salad at home and garnish it with the creamy dressing made from yogurt and coconut milk.
4. Green Vegan Kale Pesto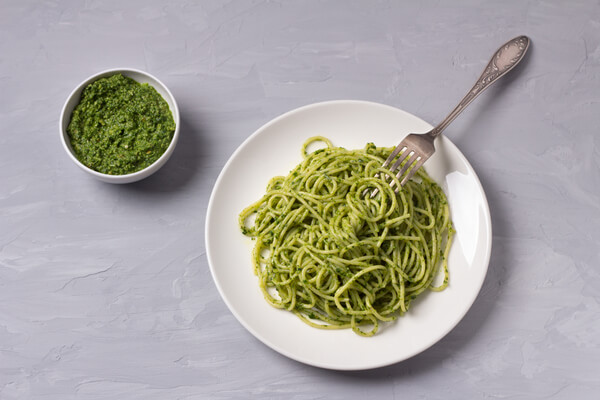 If you are more into eating greens and fresh herbs, there's nothing like a green vegan kale pesto. You can make this with tons of fresh ingredients like herbs, kale, seeds, and yeast. It will be a perfect spread or sauce for that Italian meal and a wonderful option for those looking for a gluten-free and oil-free Spring recipe.
5. Veggie Coconut Wraps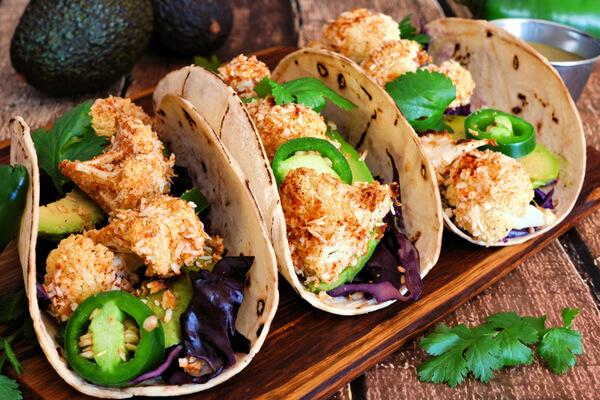 This is an instant but super healthy recipe that you can easily make at home with only a few ingredients. Fill these grain-free coconut wraps with hummus, tons of fresh vegetables, and curry paste. You can serve it with any dip or sauce of your choice and enjoy it during breakfast, lunch, or snack time.
6. Spring Green Risotto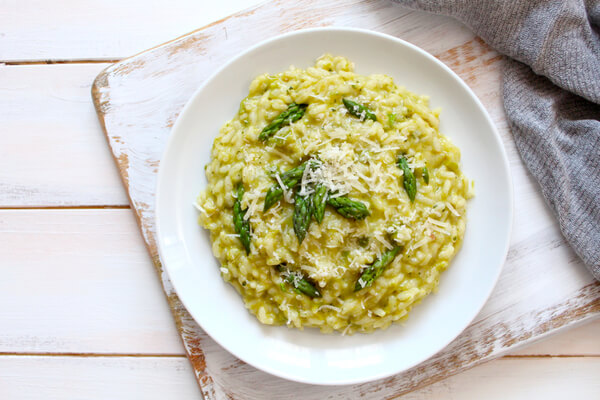 Risotto is one such recipe that is liked by almost everyone and what's a better way to celebrate Spring than a green risotto. You can adorn the dish with asparagus, summer squash, zucchini, and seasonal vegetables of your choice. It is an easy-to-make recipe and can be enjoyed at any time of the day.
7. Fluffy Spinach Cheese Omelette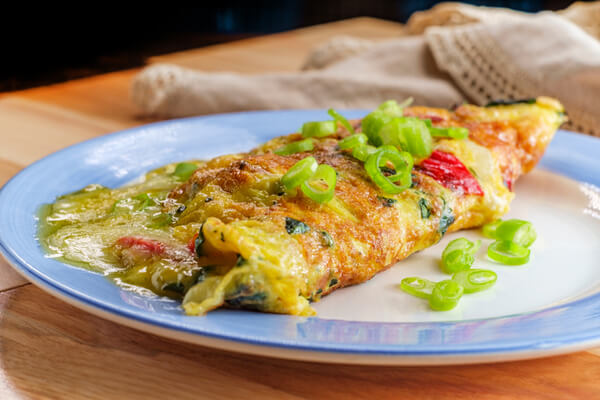 Loaded with tons of vitamins, nutrients, and antioxidants Spinach is a wonderful green leafy vegetable. As it is freshest in Spring, you can make a fluffy spinach cheese omelette. Serve this dish with any dip of your choice or you can also try Indian chutney or sauce for a tangy twist.
8. Mustard Green Curry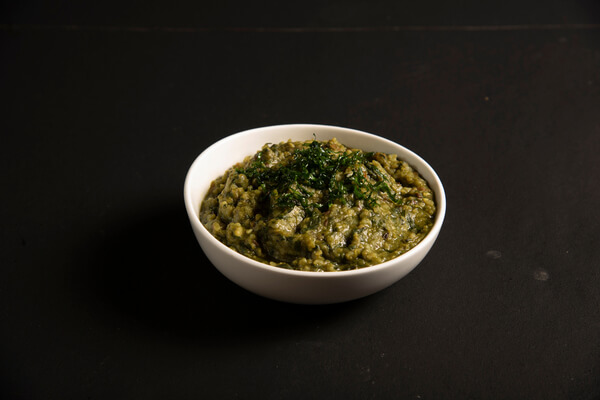 Mustard greens are everyone's favorite as this ingredient can make any recipe tangy and bold in taste. If you want to try something healthy and delicious, make mustard green curry and add some stir-fried mustard to your salad. They contain a high level of antioxidants and also high in Vitamin A, C, and K content.
9. Broccoli Cheese Soup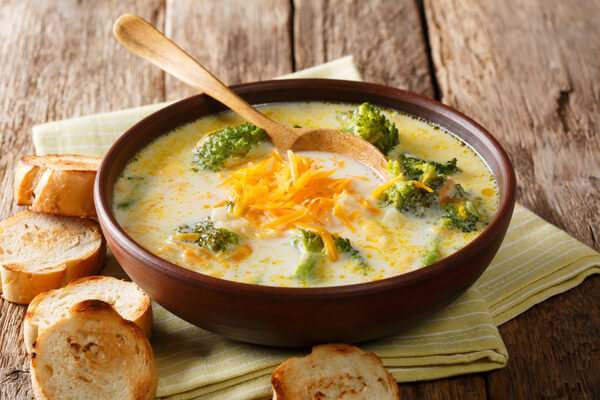 Broccoli is loved by many as this mini tree is loaded with antioxidants and fiber. The best thing about this green vegetable is that it can be served in many forms such as raw, steamed, or roasted. Preparing a broccoli cheese soup is extremely easy as you just need a few ingredients and cook them together and sprinkle some herbs of your choice
10. Sweet Potato Salad with Fruit Punch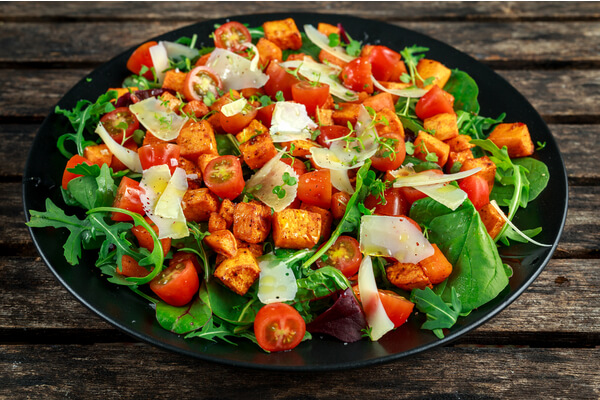 Sweet potatoes are loved by many people and what could be the better way to enjoy it as a salad that is garnished with your favorite fruits. The sweet potatoes, nuts, and fruits make an ultimate combination and toss the salad with a citrusy dressing like oranges or lemon or other tangy fruits.
There are so many different recipes that you can enjoy during the Spring season and they are full of nutrition.
Here are some healthy Spring vegetables:
Asparagus 

Carrots 

Fennel 

Mustard Greens 

Broccoli 

Potatoes 

Spinach 

Beets 

Peas 

Spring Onions 
Here are some healthy Spring Fruits: 
Strawberries 

Apricots 

Avocado  
Most popular Spring seasonings: 
Chives

Mint

Oregano 

Parsley 

Dill

Cilantro 

Rosemary 

Sage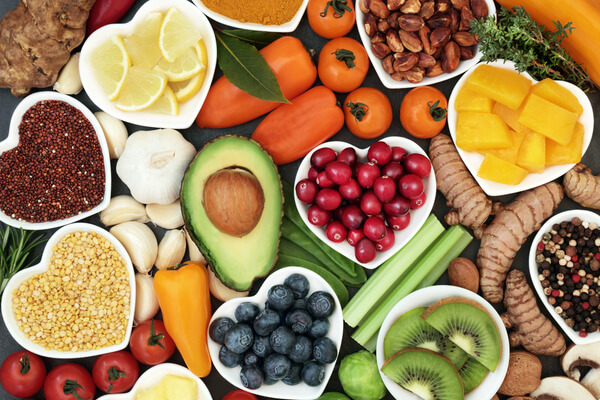 You can go shopping at your nearest store or farmer's market and stock your pantry with these seasonal tastiest and nutritious fruits and vegetables. Having them at hand will save you time and you will be able to make healthy recipes at home whenever you want. Do not let your loved ones binge on unhealthy snacks when you can prepare delicious recipes at home using just a few ingredients and store them in a hot case. 
In Spring the foods include a wide array of colorful veggies and fruits that will not only make you feel nourished but also aid in cleaning your digestive system. Allow fresh Spring foods to enter your pantry and you can do this by simply adding more of the fresh foods and less of the processed ones. Most of the Spring recipes require minimal cooking and can be prepared easily at home in no time. 
If you don't have much time for food preparation, you can always try some green salads, vegetable wraps, dips, or beverages. 
Let your tummy enjoy the fresh and healthy Spring foods…