To say that walnuts are a healthy food is a huge understatement. Walnuts contain healthy fats, fiber, vitamins, and minerals, and the list is endless. It is definitely one of the best nuts you can munch on!  In fact, there's quite a lot of interest in this one nut for the past 50 years. Even scientists and industry experts gathered annually for a walnut conference to discuss walnut health benefits! The most common kind of walnut is the English walnut. They also say it looks like a brain because it is great for the brain. Not that anyone is contesting that! You can store them in an insulated food containers and keep the jar on your desk or near your bed to munch on them every now and then. Here are few reasons to munch on walnuts every day!
1. Super Plant Source of Omega-3s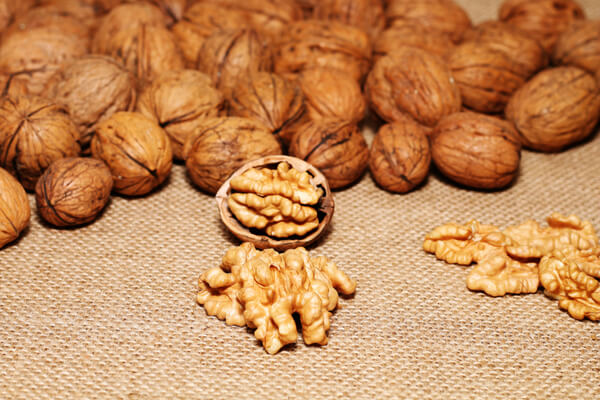 Walnuts are considerably higher in omega-3 fat than any other nut, providing 2.5 grams for every 28-grams of serving. Omega-3 fat from plants, including walnuts, is known as alpha-linolenic acid (ALA). It is an essential fat, which entails you have to include it in your diet. According to the Institute of Medicine, sufficient intake of ALA is 1.1 and 1.6. gms per day for women and men, respectively. A single serving of walnuts can meet that guideline. Observational studies have also shown that each gram of ALA you consume per day lowers your risk of dying from heart disease by at least 10%.
2. Rich in Antioxidants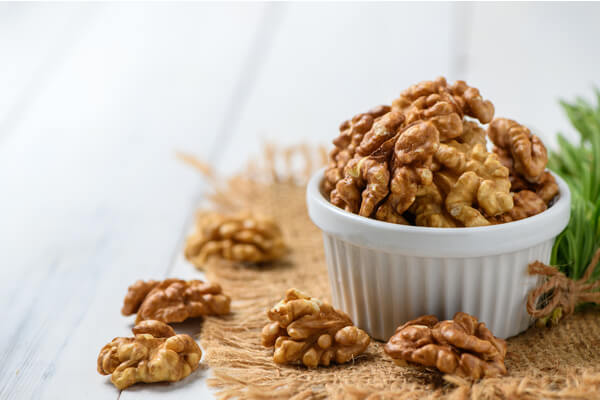 Walnuts contain higher antioxidant activity than any other nut. This activity comes from melatonin, vitamin E, and plant compounds known as polyphenols, which are exceptionally high in the papery skin of walnuts. A preliminary study in healthy adults showed that having a walnut-rich meal prevented the oxidative damage of "bad" LDL cholesterol, which a refined-fat meal couldn't do. This is beneficial because oxidized LDL tends to build up in the arteries, causing atherosclerosis.
3. May Decrease Inflammation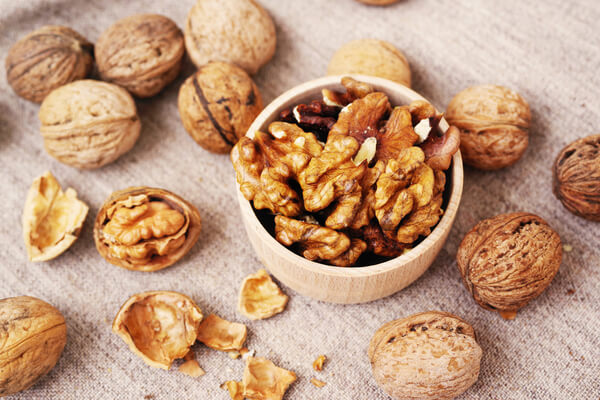 Inflammation is the root cause of multiple diseases, including heart diseases, type 2 diabetes, cancer, and Alzheimer's disease, and can be caused by oxidative stress. The polyphenols in walnuts help in fighting this oxidative stress and inflammation. The subgroup of polyphenols called ellagitannins could be especially involved. Beneficial bacteria in your gut converts ellagitannins to compounds called urolithins, which could also protect against inflammation. ALA magnesium, omega-3 fat, and the amino acid arginine in walnuts might also reduce inflammation.
4. May Reduce Risk of Some Cancers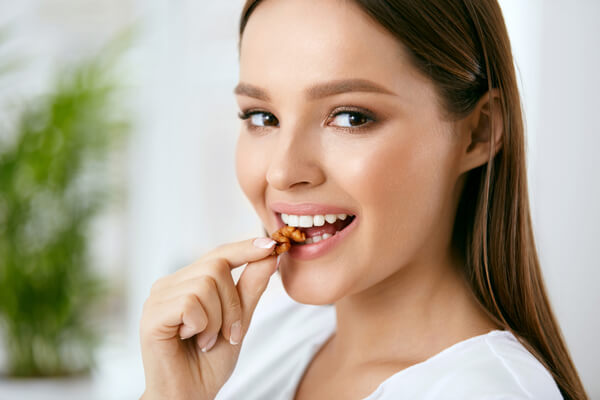 Animal and human observational studies have been suggesting that eating walnuts may decrease your risk of specific cancers, like breast, prostate, and colorectal cancers. Urolithins' anti-inflammatory activities could also help protect against other kinds of cancers. What's more, urolithins have hormone-like properties that allow them to block hormone receptors in the body. This may help lower your risk of hormone-related cancers, specifically breast and prostate cancers.
5. Promotes a Healthy Gut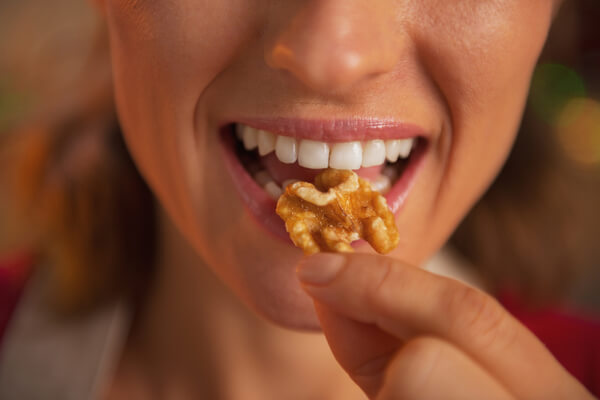 Studies have suggested that if your gut is rich in health-promoting bacteria and other microbes, you are more likely to have a healthy gut and decent overall health. Conversely, an unhealthy composition of your microbiota can lead to inflammation and disease in your gut and other places in your body, increasing your risk of obesity, cancer, and heart disease. What you eat can considerably influence the makeup of your microbiota. Eating walnuts could be one way to support the health of your microbiota and your gut. When 194 healthy adults consumed 1.5 ounces (43 grams) of walnuts every day for eight weeks, they had a rise in beneficial bacteria compared to a period of not eating walnuts. This included an increase in bacteria that produces butyrate, a fat that sustains your gut and promotes gut health.
6. Supports Weight Control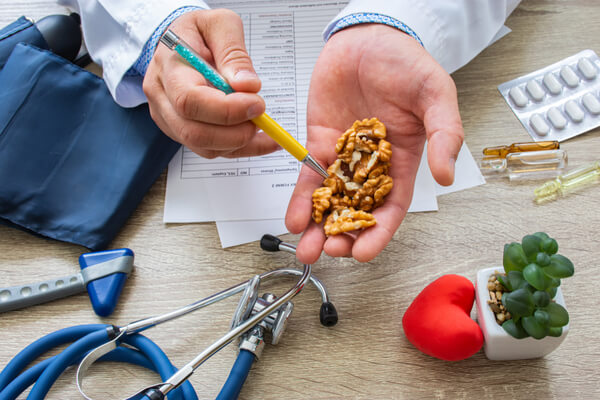 Walnuts are calorie-dense, but studies have suggested that the energy absorbed from them is 21% lower than what would be expected based on their nutrients. What's more, eating walnuts could even help control your appetite. Brain scans have revealed increased activation in a brain region that allows resisting highly tempting food cues, like cake and French fries. Even though larger and longer-term studies are required, this provides some initial insight into how walnuts might help control appetite and weight.
7. May Help Lower Blood Pressure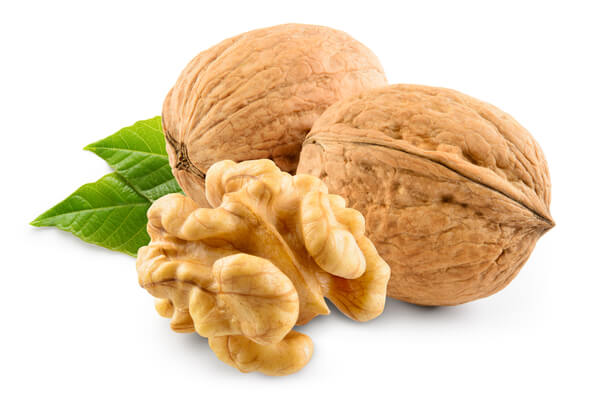 High blood pressure is a significant risk factor for stroke and heart disease. Some studies suggest that eating walnuts could help lower blood pressure in people with high blood pressure and healthy people when under stress. Nuts might slightly improve the blood pressure benefits of a heart-healthy diet. This is significant, as small differences in blood pressure can greatly impact your risk of heart disease death.
8. Could Help Manage Type 2 Diabetes and Reduce Your Risk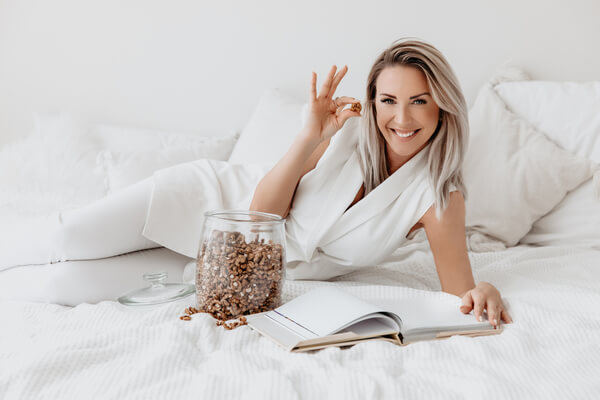 Observational studies have suggested that walnuts are connected to a lower risk of type 2 diabetes as they help regulate weight. Excess weight increases your possibility of high blood sugar and diabetes. Yet, eating walnuts could help control blood sugar by mechanisms outside their influence on weight control. Additionally, the walnut oil users had an 8% decrease in hemoglobin A1C (3-month average blood sugar).
9. Supports Healthy Aging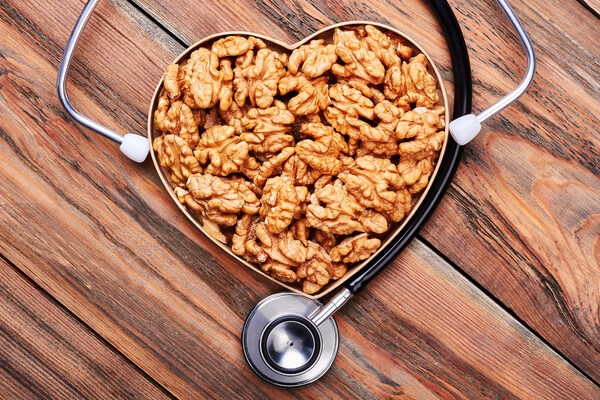 As you age, good physical functioning is essential for maintaining your movement and independence. One thing that could help maintain your physical abilities is healthy eating habits. Walnuts are among the foods that make the most vital contribution to a healthy diet. Though high in calories, walnuts are filled with essential vitamins, minerals, fiber, fats, and plant compounds that could help support good physical functioning as you age.
10. Supports Good Brain Function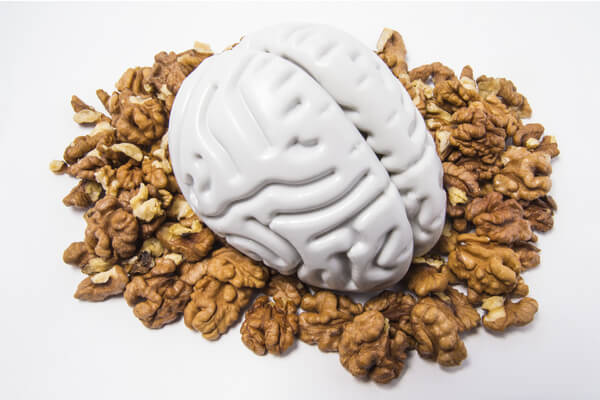 Research suggests that this nut could indeed be good for your mind. It can considerably improve learning skills, memory and reduce anxiety. Observational studies in older adults have connected eating walnuts to improved brain function, including faster processing speed, mental flexibility, and memory. All the more reason to consume walnuts on a regular basis.
Conclusion
Walnuts are something you probably would want to get your whole family into consuming. They are wholesome with all the good nutrients. Walnut and dark chocolate combination is a great option too! They are easy to munch, and rather than resorting to oily foods when hungry, you might want to munch on these nuts easily. You can probably carry them with you wherever you go.