Dessert is a sweet course that is served at the end of a meal usually. Did you know, the word 'dessert' is derived from the French term "desservir" which means to clear the table?
When it comes to kids they love to have dessert any time of the day. It is not easy to satisfy the taste buds of kids while keeping the dessert healthy. It does not mean that all desserts that are cooked at home are unhealthy. Here is a list of delicious and healthy desserts that are cooked easily and kids love it. It can be stored in a casserole or stainless steel containers to keep them fresh. 
Top 10 Heathy Desserts
1. Gajar Ka Halwa
This is a carrot-based sweet dessert that is made in every household. Kids dig gajar ka halwa. It is made of grated carrots, milk, mava, and cardamom. Gajar ka halwa has a melt-in-the-mouth texture that makes it so famous and delicious. When it is cooked in milk, it acquires the melt-in-mouth texture with the addition of mava. It is a traditional dessert that is served hot. After cooking, it can be stored in a casserole or hot box so that it can stay warm and fresh.
2. Rice Kheer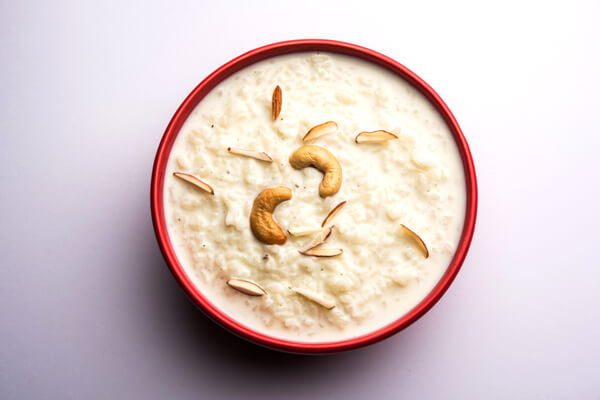 Rice kheer is the king of all kheers. This dessert is loved by people of all ages starting from kids to aged people. It is a must-serve in all Indian weddings and festivals. Kheer is made by simmering rice and milk in a bronze vessel for a really long time until it becomes thick in texture and gives a melt-in-the-mouth feeling. It can be served by sprinkling some saffron on top. After it's cooked to keep it warm, store it in stainless steel casserole. 
3. Til Ke Laddu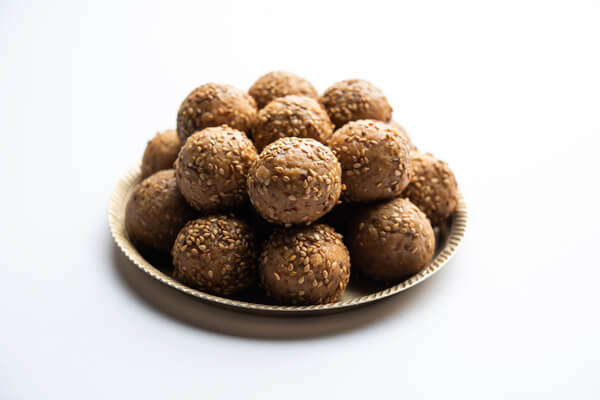 Til ke laddu is a traditional Maharashtrian sweet that is made during Makar Sankranti especially. Til means sesame in English. It is made from sesame seeds, jaggery (gur), cardamom, and peanuts. Yes, there is a lot of crunchiness in this laddu. It is quite loved by kids and can be cooked at home very easily. It is healthy as it provides warmth and energy to the body in winter. This is a unique dessert that has a special aroma as well. Laddus can be stored in a jar or hot box.
4. Almond Barfi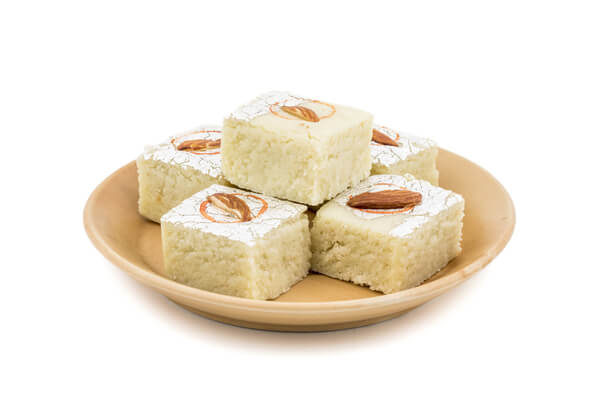 Barfi is an ideal dessert for kids which yummy, healthy and low in calories as well. Almond barfi is yummier and healthier than the basic barfi. It is filled health benefiting nutrients such as folic acid, calcium, fiber, protein and minerals. Almond barfi is made from the paste of almond, milk, saffron, sugar, cardamom and ghee. When it's done, barfi is cut into shape and then refrigerated. 
5. Rabri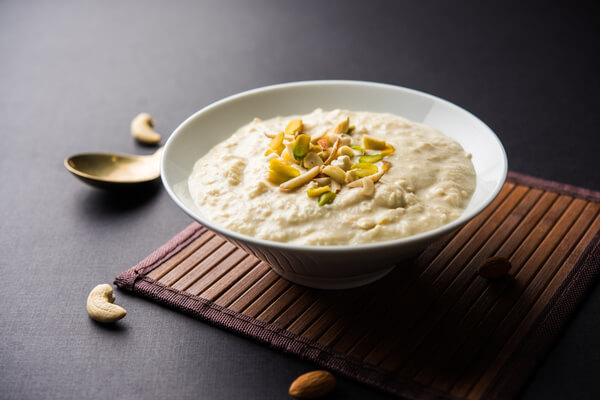 Rabri is a very popular dessert among kids. It is a north indian traditional dessert that is prepared from fresh milk, nuts, cardamom and sugar. The best part is that it can be served along side malpua, gulab jamun, jalebi, or puri. It melts in your mouth by giving a full flavour of cardamom, rose water and saffron. It tastes better when it is served chilled with lots of nuts garnished on top of it. 
6. Besan Ki Laddu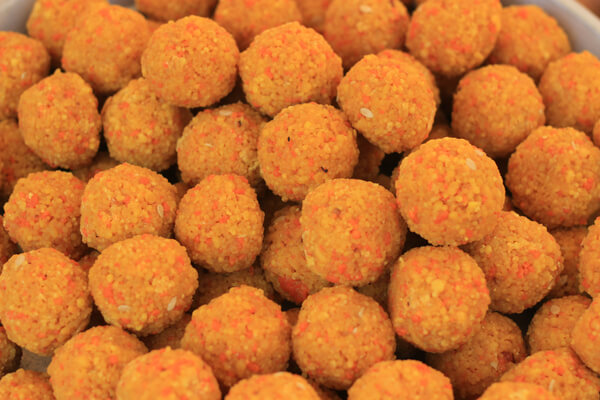 Besan ki laddu are sweet balls of gram flour (besan) along with ghee, sugar and cardamom. It is mostly made during festival or celebrations. Kids loves to have besan ki laddu anytime so no problem there. The combination of gram flour, ghee and sugar is majestic and unbeatable. After making it, it can be stored in tight stainless steel container.
7. Gulab Jamun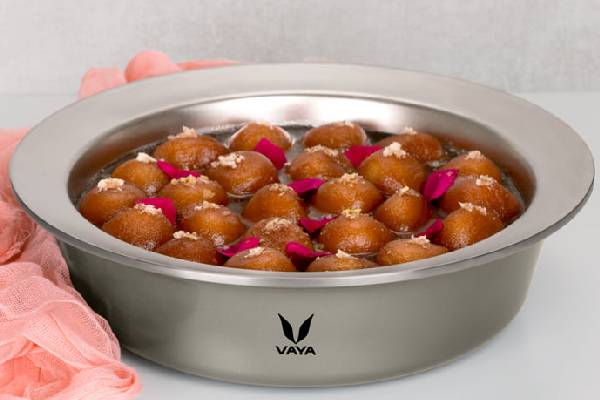 Gulab jamun steals the spotlight wherever it goes. One can make great gulab jamuns at home with just milk solids, sugar, rose water, and cardamom. If khowa i.e. milk solids is not available, milk  powder can be used as a substitute. Gulab jamun translates to rose berry which mens they are berry sized sweet balls dipped in rose flavoured sugar syrup and eaten. Kids love to have gulab jamun along with scoops of ice cream. It is a mind blowing combination and everyone should try. 
8. Rasmalai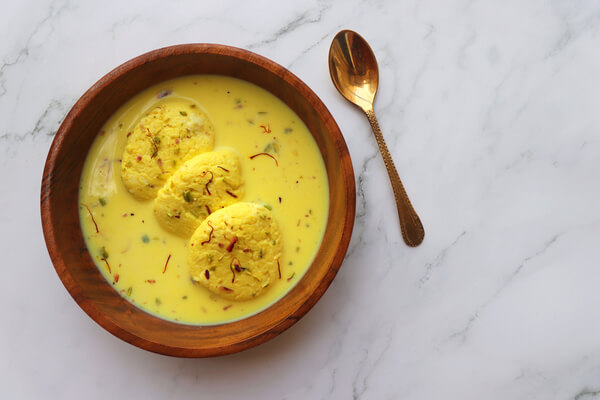 The perfect rasmalai will win any kid's heart with the soft and juicy nature accompanied by melt in the mouth texture.  It is a proper Bengali delicacy that is popular amount the whole of India. Rasamalai translates to juicy cream therefore one can draw conclusion regarding the amount of cream that is involved in this dessert. 
9. Kalakand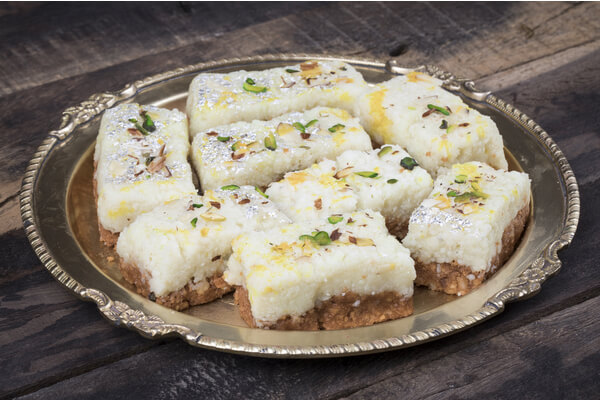 Quite hard to believe but it is only made from milk, sugar and cardamom. This dessert is popular in North India. The cardamom in it bring a subtle flavor to the sweet. It is often called Indian form of cheesecake made from sweetened milk and nuts. 
10. Malpua
Malpua is Indian form of pancake that is famous in UP, Bihar, Orissa, West Bengal and among the neighboring countries like Bangladesh and Nepal.  Each country and state have their own version of malpua but the original one is made from flour, khowa, sugar and cardamom. Kids dig malpua as a dessert. It can be served warm if stored in hotbox or casserole.
Conclusion
Therefore, these are the top 10 dessert that are yummy in taste and healthy as well. Kids love to have dessert at the end of their meal or when they want something to munch. The above recipes serve the exact purpose. These desserts are easy to make and not much hassle is there, the best part of these desserts are that they include only two to three ingredients and all of them are available in our home most of the time. No need to go to market and buy again. You get to make healthy, tasty and easy dessert right at home using basic ingredients.