Introduction
It is impossible to imagine life without food, especially if you are someone who aced your pesto game throughout the lockdown in 2020. Good quality lunchboxes became a massive part of people's lives even when locked in for months. You used the lunch box to keep a tiny snack right next to your work desk; it was also a saviour when you cooked a little too much while you were wearing the chefs' hat! All in all, the lunchbox was your companion all through this time! But on the other hand, some people still use plastic lunch boxes. This article is specially curated for people who are actively looking for a better sustainable alternative! Read ahead if you want to toss and turn the depths of lunchboxes and understand why you should get a good one for yourself! 
Reasons Why Stainless Steel Lunchboxes Are Always Better
1. Better Quality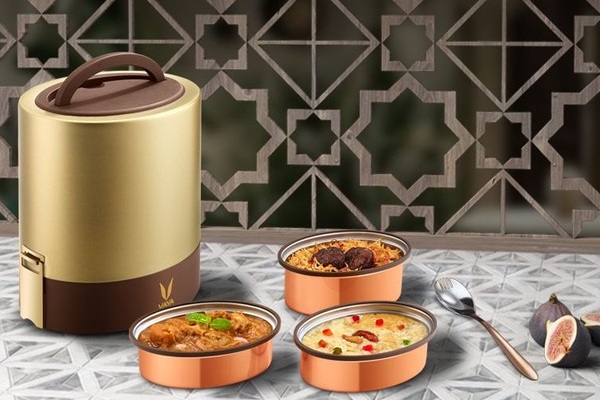 Stainless Steel Lunch Boxes are easily one of the weapons that would help us control global warming to some extent. According to the statistics, 40 per cent of the plastic produced in the world is single-use plastic with a life span of minutes or hours. So, if you buy a plastic lunch box that needs to be replaced every other alternate month, then you are a part of the problem that the world is being subjected to. Plastic products are simply non-biodegradable, as it takes a thousand years to decompose in landfills. So, be the change that this world needs, switch to sustainable options like stainless steel lunch boxes and enjoy your meal without a speck of guilt! 
2. Insulated Stainless Steel Lunch Boxes Maintains the Temperature of Your Food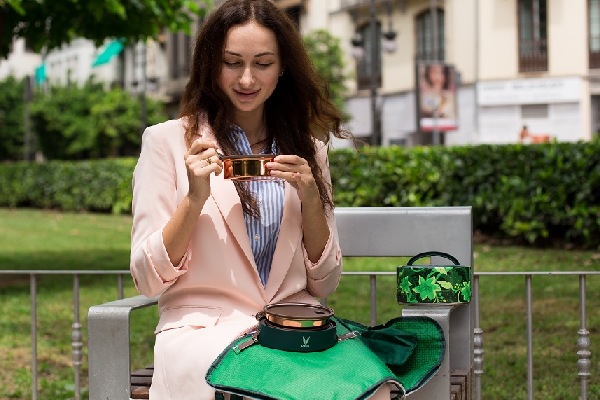 The main concern for everyone when it comes to carrying a tiffin box is the debate of whether or not the box will be able to keep the food hot and fresh. It is almost like having a bet on a ludo dice to have a six on the first roll. Plastic Lunch Boxes will never be able to maintain the temperature of your food, so you would always open the box and find a blob of sticky soaked up noodles. But if you make the right choice of buying an insulated lunch box, the box will trap the heat of your steaming curry and maintain the temperature as well as the freshness inside the lunch box.
3. Great Designs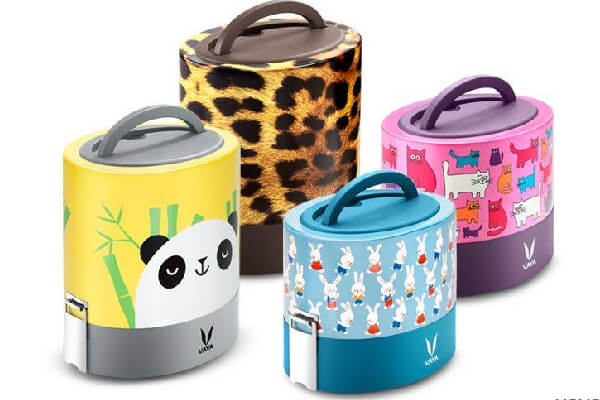 Gone are the days when plastic lunchboxes were the only option for your kid's desire to have a printed cartoon on the box for school. Stainless Steel Lunchboxes are not restricted to a flat steel or copper colour, but instead, they are available in super funky colours and patterns to match everyone's vibe! So, in a way, you can have an array of colours for all the 12 months of the year and make your kid happy with some Micky Mouse and some Avengers! So, what are you waiting for? Get your hands on some most trendy and stylish lunchboxes as soon as you can!
4. Zero Side Effects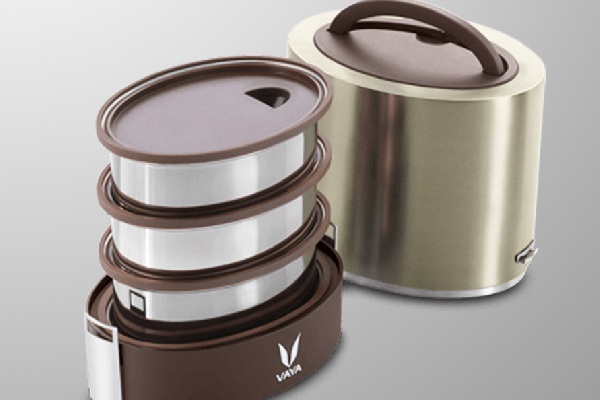 Whenever you are buying a lunchbox, it becomes crucial to analyse all the options that you have. You should understand the difference in the material built with, and how safe a BPA-free stainless steel lunchbox can be for you and the planet!
5. One-Time Investment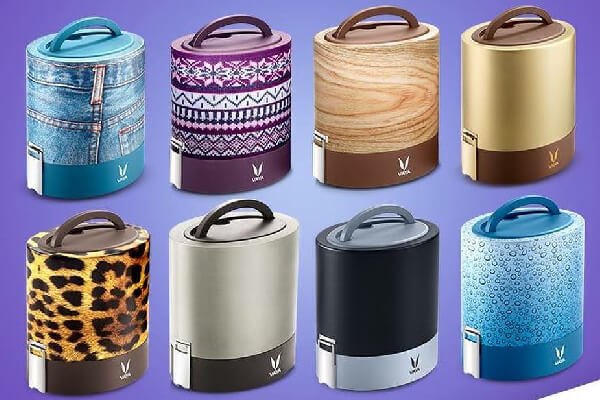 Nothing can beat the durability of Stainless Steel tiffin Boxes ever. Unlike plastic boxes that need to be replaced at least five times a year, Stainless Steel Lunchboxes come with a shelf life of about ten years. So, imagine the amount of money you can save and buy pizzas with? Stainless Steel Lunchboxes are expensive than a Plastic LunchBox, but that defines a one-time-investment towards opting for a healthy and safe product for at least ten years! Make your ideal smart choice of whether you want to spend your money one time and reap the benefits for years or spend the same amount every year and get a mediocre quality product!
6. Spill-Free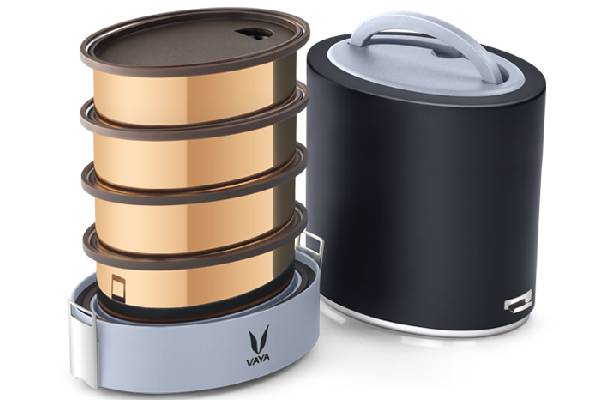 Almost all the people have fallen prey to at least one incident where all their notebooks get an oil stain. What follows is a trial of damage control, where people wrap their plastic lunch box with another plastic bag hoping that it would save them the hassle of taking out books dripping with oil. But that is not a solution, is it? The clear answer is getting yourself a good quality stainless steel lunchbox that is leak resistant to save your curry, clothes and the cluster of things in your bag! 
7. Lightweight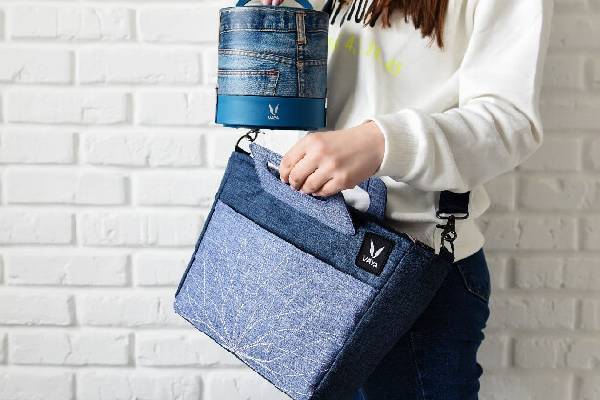 A common notion that stops people from buying a stainless steel lunch box is that they are heavy. But in reality, they are lighter than what most people assume. So, if you are looking forward to carrying the lunch box with you to work, you can stay rest assured that it won't add to your bag's weight, which is already stuffed with your laptop and other files! 
Final Statement
Be wise, and make the right choice as now you know why you should always get a stainless steel lunch box and multiple reasons why these are the best in the long run. 
If you plan to invest in stocks, remember to invest in a stainless steel lunch box before anything else, as these lunch boxes will never run out of value, style and quality. So, prepare your delectable meal every day, and carry it safe and have it tasty and fresh