Summer is around the corner, and it is time to get the coolers and air conditioners running. As much as everyone loves great food, the last thing anyone wants to do is turn on the stove to cook for hours! You might even think of take-outs, but honestly, for how long? It is unhealthy and too expensive for your wallet. So, what would be the best thing to do? All you need is tasty dishes and recipes that would save you from getting boiled in the hot kitchen. These items take minimal effort with fewer ingredients and less time. The taste is certainly heavenly! All these recipes make for perfect casserole dishes. You can easily store them in hot cases or a casserole for later use. To make it easier for you, here are few dinner ideas that you can get cooking come summer –
1. Lemon Chicken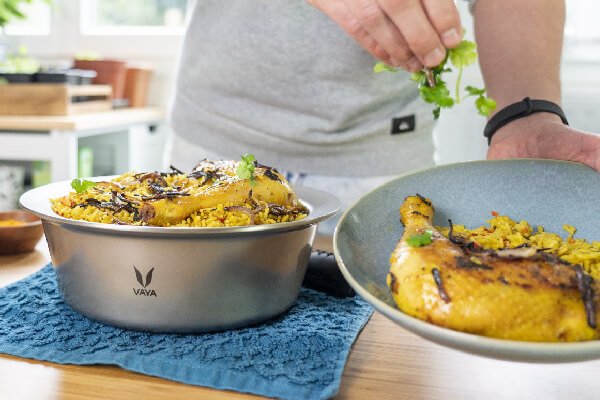 When life gives you lemons, you make lemon chicken! This chicken recipe will simply melt in your mouth with a kick of tanginess. It is a Punjabi recipe prepared with sugarcane juices, citrus juices, and basic Indian spices. Add the chicken to the seasoning. After the chicken is well cooked, add lemon and orange juices. Pour the sugarcane juice in the end to balance the acidity. Garnish with coriander leaves and serve hot! This recipe can last for a while because of the sourness. So, prepare a large amount of it and store it in a hot box or an insulated casserole for next day consumption. Rotis and rice both go very well with this curry. 
2. Pesto Chicken Salad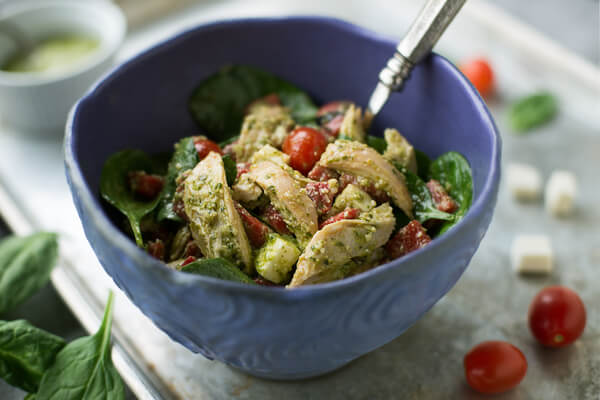 This one wouldn't take more than 15 minutes of your time! All you need is some shredded chicken, pesto, basil, peas, and Greek yogurt. Season the mixture with pepper and salt, and you are good to go! You can also pile this salad onto toast or use it as a filling in wraps. Whatever you decide to do, you won't regret it. Also, what better way to get started with your fitness diet? It is healthy, full of protein, and light on the stomach. The salad can easily be refrigerated and consumed in portion for the next 3-4 days. 
3. Garlic Noodle Bowl
Noodles are a street food everyone loves and relishes. While you are craving some noodles weeknight, this recipe is meant to be your healthy alternative. It is not time taking, and the veggies added to it make it perfect for a fitness freak. Toss the noodles, kale, cucumbers in a garlicky sauce for excellent taste. You can easily store them in a hot case for the next day's lunch or even save them for the next few days by refrigerating them. If you are feeling adventurous, you can also poach some eggs into the noodles for added protein. 
4. Fish Fry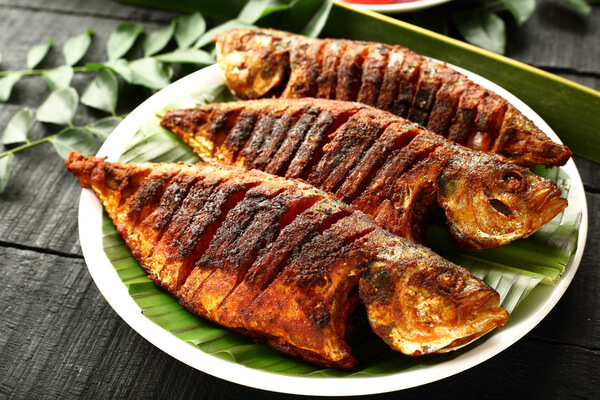 Want to have some seafood but dread the hard work that needs for preparation? Well, your woes can be set to rest! This fish fry recipe from Chettinad, Tamil Nadu, is the answer you were looking for. Marinate the fish pieces and get them frying! It is anything but time-consuming, and the aroma filling the kitchen is most welcome! The fennel, cumin, garlic, ginger, black peppercorns, coriander seeds, curry leaves, and mustard seeds make all the difference. Don't forget the main ingredient, tamarind! What is a Chettinad fish fry without some tanginess? Pan-fry the pieces, and your dish is ready! It goes great with rice, and your family is going to cherish it for a long time to come! Store the pieces in a serving bowl or hot case to serve warm! 
5. Lemon Pasta Salad with Peas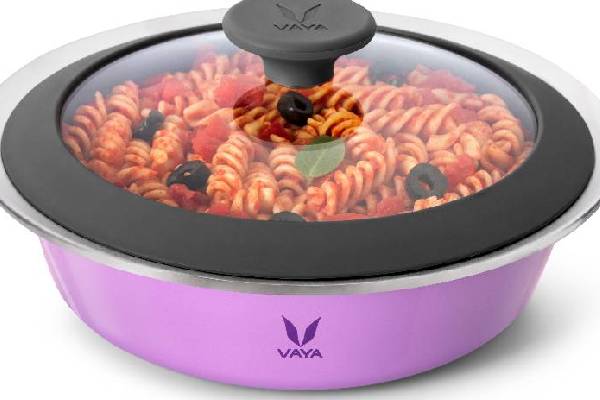 The hunt for a great pasta recipe never really ends. But this is that one recipe you will stick to for a long time to come. It is refreshing to the taste buds and is everything you would ever look for in a pasta salad. The herbs bring flavor, the honey adds to the sweetness, the lemon gives that tangy taste, and the Dijon is all you need to give your pasta salad a twist. You can choose herbs of your choice like mint leaves, basil, parsley, etc. You can also make a large batch at once and store it in a casserole for serving fresh later! 
Conclusion
These impressive, easy-to-make, stress-free, time-saving recipes are perfect for your summer nights and avoid getting yourself roasted in the heat of the kitchen. While some recipes are Indian, some have a touch of Italian and Chinese. The idea is to explore, invent and be creative. The Indian dishes can be easily served with rice or roti, while others can be consumed directly. Refrigerating or storing them in an insulated casserole is another good idea when you plan on having them for the next day. It is a given that the freshness will remain for many hours. So, no more waiting or pondering, only cooking!