With the mercury rising slowly and the summer season looming around the corner, there is no other pleasant way to keep cool than reveling in some summer desserts. The hot sun and humid climate make us sweat, draining out all the water and energy from our body as we toil at the office or home. We deserve a break from the heat and some happiness too. Time to pack some cool summer desserts in your insulated lunchbox or food storage containers!
Five Super Cool Desserts to Enjoy in Summertime
Summer is about eating right and light. This is the time when you need to make the most of seasonal fruits and stay hydrated. But tired of eating the same lemon water and fruits? Do not worry, as we got you covered. We have made you a list of the best recipes to use nature's seasonal goodies to whip up delectable desserts at home. 
1. Watermelon Lychee Granita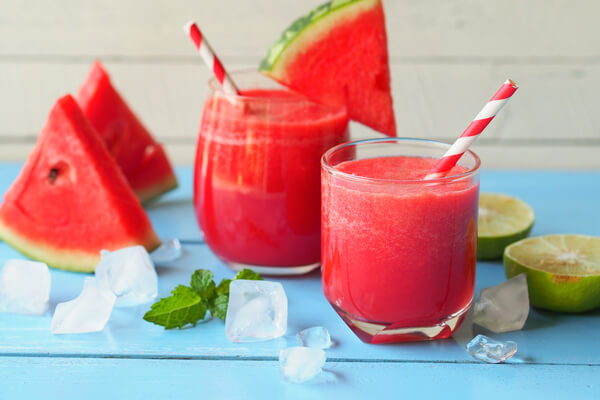 This dessert is one of the easiest recipes to make on the list, with readily available ingredients in any kitchen storage containers. All you need is half a cup of cubed watermelon, some seven or eight lychees, half a cup of sugar, mint leaves and one tablespoon each of lemon juice and grated ginger.
Add the mint leaves, ginger and sugar in a blender and pulse once to release the rich flavours. Pit the lychees and discard the seeds. Now you add the cubed watermelon, lychees and lemon juice to the mixture in the blender. Blend them to a smooth puree and transfer them to a bowl. Then pour the mixture into a sturdy freezer-safe container and freeze till set. After it is frozen, use a fork and start raking the mix from the sides first. Proceed to the centre eventually. Once the entire mass is raked up, please put it back in the freezer. Remove and repeat the process after two hours. Freeze the mixture till it is ready to serve and garnish it with a few mint leaves.
Enjoy the fresh flavours of watermelon and lychee whirling in this cool icy granita – perfect to beat that scorching summer heat. Sip from your tumbler, and enjoy!
2. Eggless Mango Mousse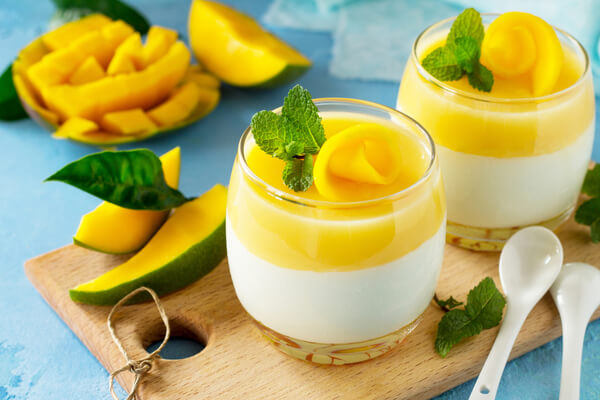 We all love a summer dessert that is easy to make. This eggless mango mousse is a delicious summer dessert recipe. It only needs three ingredients, and you can prepare it instantly. Seasonal and smooth, this creamy treat is a great way to enjoy the season's fresh produce. 
Peel and take out the seeds of one ripe mango and cut it into fine chunks. Use the food processor to get the mango pieces in a slurry form. You can also add one tablespoon of sugar and one teaspoon of fresh lime juice.
You can explore endlessly with this recipe. You can put them into your shot glasses, and your best mango mousse shots are ready for your party. You can make some crumble, put it on the bottom and then add your mousse on top with a piping bag. You can add some fresh fruits and berries on top as well. Finally, you can make a biscuit crumble layer at the bottom of the serving bowl and add the mousse on top. Endless possibilities!
3. Fresh Fruity Cassata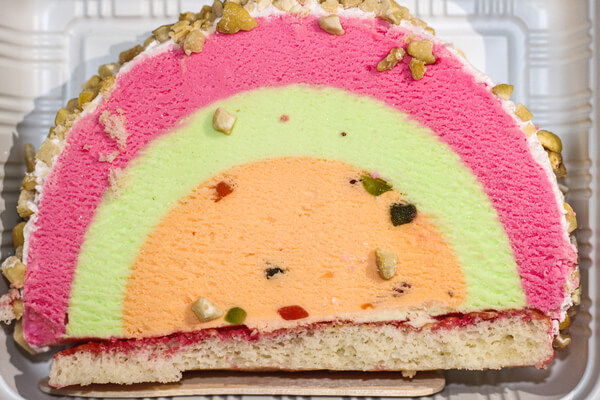 One of the tastiest dessert recipes on the list, this cassata with its sinful layers is a boost of flavours. It is bound to be a favourite summer treat for you and especially your children. 
You need a round plain sponge cake, vanilla and chocolate flavoured ice cream, chopped candied peel, chopped mango, whipped cream, and roasted almonds chopped finely to prepare this dish. 
Slice the cake horizontally and fill it with vanilla ice cream and then chocolate ice cream. Reserve some of the ice creams for putting it on the top. Fill the centre with candied peel, mixed with mango and cream. Cover it up with the reserved ice cream. Put a cover of foil and freeze it overnight. Serve it dusted with icing sugar and almond nuts.
A good old cassata is every child's fantasy. It is a delightful dessert with layers of cake, ice cream, and fruits. 
4. Mango Ice Cream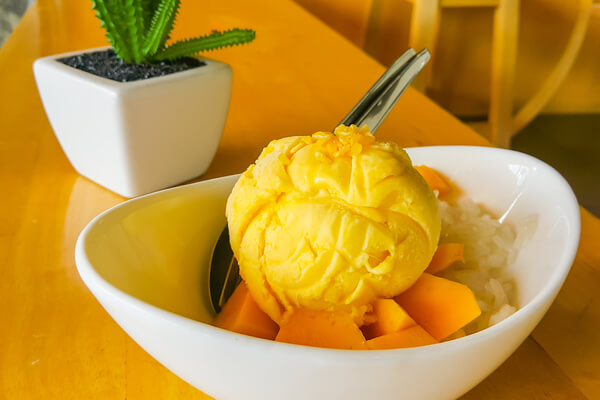 An easy, homemade and delicious mango ice cream for your sweet tooth. Creamy, scoopable and filled with mango's flavour is what an ice cream lover would crave, and for someone who waits for the summer season to gulp all the mangoes down, this recipe is definitely your favourite.
To prepare this recipe, you need the following ingredients – milk, sugar, custard powder, cream, mango puree, vanilla essence and castor sugar. 
Take milk in a bowl and add some custard powder to it and mix them fully. Grab some milk in another bowl on a medium flame and add sugar to it. Stir the mixture well and bring to simmer. Add the milk custard mix with it and stir thoroughly. Let the whole thing cool till room temperature. Now add vanilla essence. Blend cream thoroughly in another bowl, add castor sugar to the cream and blend again. Put mango puree in it and again blend. Add the cream and mango puree mixture to the bowl of milk. Transfer the mix into a steel container and tightly cover it with a thin transparent sheet. Let it refrigerate overnight, and your mango ice cream is ready for your serving bowl
5. Jamun Mint Popsicles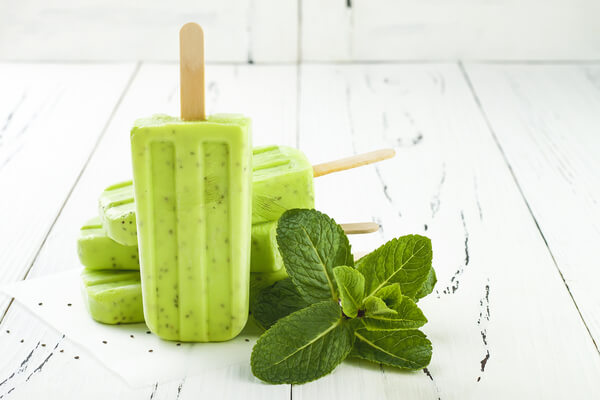 This recipe makes great use of the tarty summer fruit to create pretty purple-hued popsicles to impress your friends. All you need is some de-seeded jamuns, sprigs of mint, juiced lime and sugar. 
Blend the jamuns in a mixer thoroughly along with lime juice, sugar and mint leaves. Strain the blended mixture into the popsicle moulds. Place sticks and keep them in the freezer for 3 hours. Now all that is left is to de-mould and enjoy this delicious summer treat. 
You can sprinkle some black salt or chaat masala to give it a desi twist. Pack it in insulated lunchbox or food jars to enjoy with your colleagues at the office. 
Conclusion
You have made out by now that preparing these recipes take very few ingredients and even lesser efforts. You require only a handful of ingredients, ignorable cooking skills and the magic of the refrigerator to bring them all together. Pick seasonal mangoes, watermelon, lychee and lemons, and transform them into granitas, ice creams, parfaits, cassata and more.