Have you ever thought about which type of drinkware goes with which drink? If not, it's time to give a thought to it as it makes a huge difference in your life. When a universe of flasks, tumblers and glasses are available to pick from, it may become quite a challenge to choose the right. When it is about keeping yourself hydrated all the time, a dedicated water bottle will certainly help as you can refill several times. 
If you're looking for something great for hot beverages, we've made it easy by penning down some tips to pick the best for you. Check this out… 
Tips to Choose the Right Drinkware for Hot Beverages 
1. Insulated Water Bottle: Insulated water bottles are stainless steel water bottles designed to be vacuum-sealed to keep the hot beverages the way they are. The insulated flask can retain heat or cold temperatures for a longer period. This may not be possible with the normal water bottles as they do not have abilities to keep beverages warm.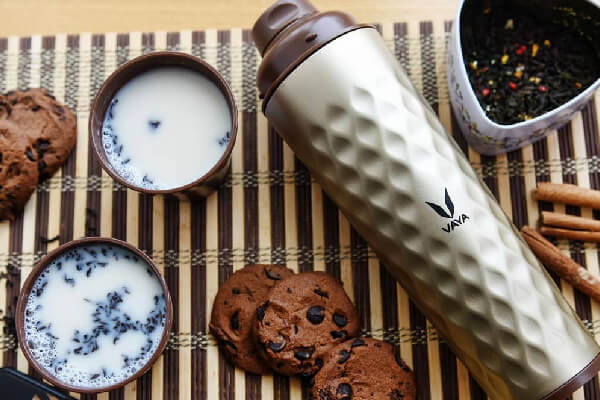 Why Pick Insulated Drinkware?
Insulated bottles are good for both hot and cold drinks as they can keep their temperature contained. They are pre-cooling and pre-warming ready and also easy to clean. 
2. Ceramic Drinkware: Ceramic is one of the most common materials used in drinkware and offers a great variety to choose from. Apart from having some of those insulated bottles for hot beverages, you can also consider buying some ceramic drinkware for coffee, tea, and hot chocolate, and other hot beverages.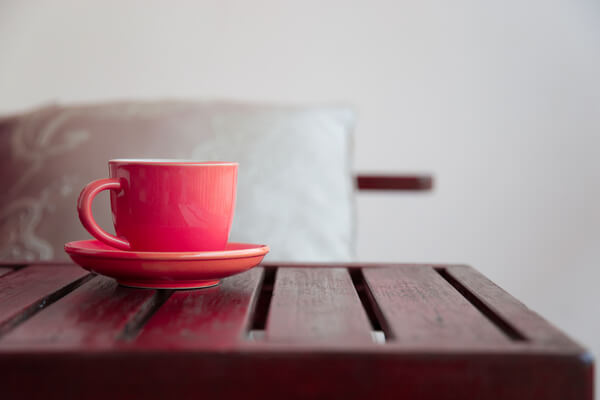 Why Pick Ceramic Drinkware?
Ceramic is a sustainable material and available in a huge variety of shapes, colors, and patterns. If you want to invest in drinkware that looks and feels great, ceramic can be an ideal choice. 
3. Stainless Steel Drinkware: The stainless steel drink wares are not limited to just insulated bottles but available in a huge variety. A lot of people these days prefer this material as it extremely durable and can keep temperatures. However, you need to pick the highest quality to avoid metal flavors being washed away into your drink.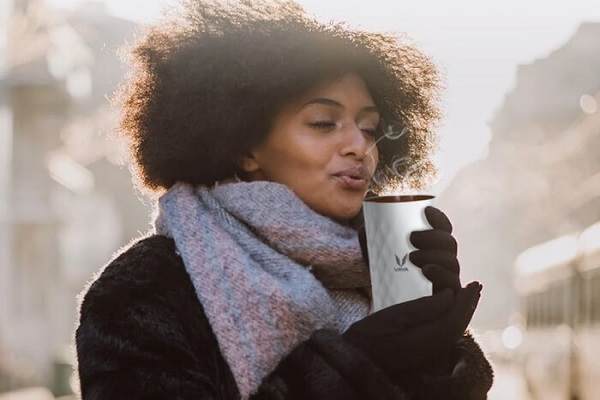 Why Pick Stainless Steel Drinkware?
Stainless steel is the most eco-friendly and versatile option available that is durable and long-lasting. So if you're looking for something versatile yet durable, go for stainless steel glasses or bottles. 
4. Glass Drinkware: If you are looking for something stylish yet affordable, you can go for glass material. Glass is a neutral material which means no unwanted flavors onto your drinks and they also look aesthetically pleasing on the table. As glass can be formed into a variety of shapes, you can find a wide range of glassware to suit your needs.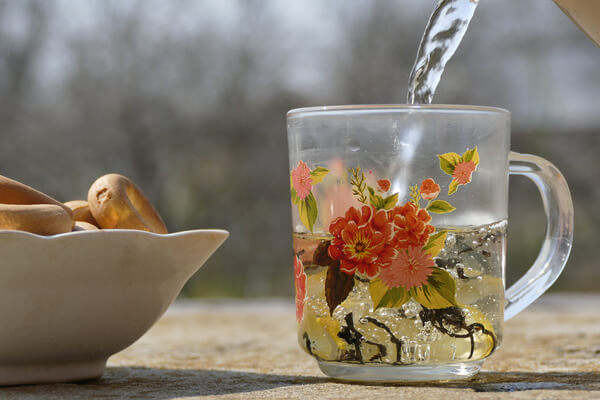 Why Pick Glass Drinkware?
If you are looking for something cheap and stylish, you can go for glass material. Glass is environment friendly and does not react with drinks such as coffee or cold drink.
Reasons You Should Invest in a Good Insulated Water Bottle…
Though glass and ceramic are readily available in a wider range, as far as the benefits are concerned there's nothing like stainless steel insulated water bottles. If you're still confused, check out some of the reasons you should own a steel bottle…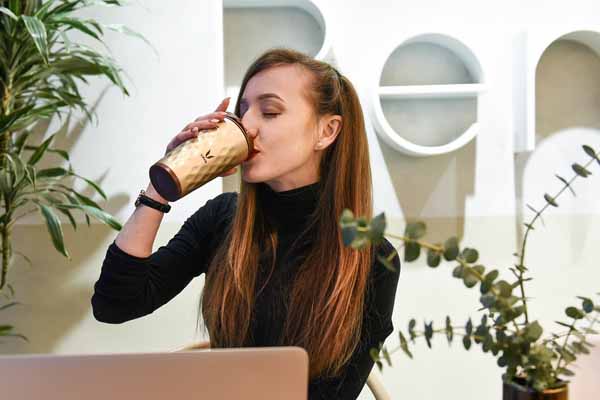 Stainless steel drinkware can keep the temperature, hot or cold, for at least 12 hours which means you will not need to use the stove again and again. 

Some stainless steel water bottles do come with tea infusion capabilities so that you can enjoy your favorite drink wherever you want. 

Stainless steel is better for the environment as the material is not meant to be thrown after use but can be used for years. 

Insulated water bottles are sustainable and a good quality bottle may last an average of 12 years before it needs to be replaced. 

Stainless steel lasts longer even if there is some minor damage as the chromium within the material heal itself.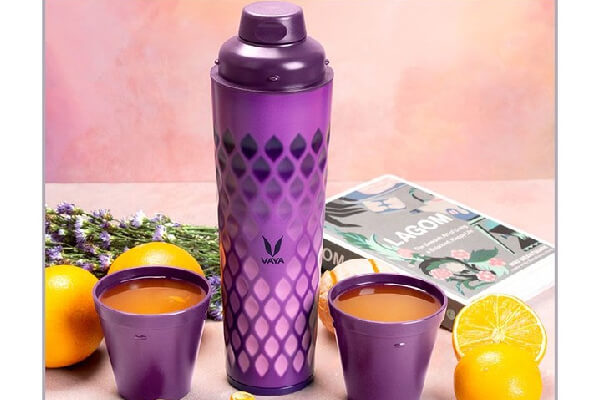 The bottles made from stainless steel are health-friendly as they don't contain BPA while plastic used BPA that could be damaging to health. 

There are so many options available for steel bottles that don't contain any toxins at all. 

The material prevents the growth of mold and other bacteria which might not be possible with a plastic bottle. 

Good quality steel won't retain flavors from previous drinks making your drinking experience an enjoyable one. 

You can personalize your bottle to suit your tastes as many companies are offering custom-made bottles. 
Whether it is the summer heat or crazy winters you want to beat, having an insulated water bottle in hand can help. Though you can carry water in those ordinary bottles also, they aren't meant to keep the temperatures. However, insulated drinkware has the added functionality of keeping drinks hot or cold after your first sip. 
The benefits of insulated drinkware are numerous and some of them also come with a grip or handle for commuting. There are also multiple shapes and sizes available so that you can pick as per your need. 
Wrapping-It-Up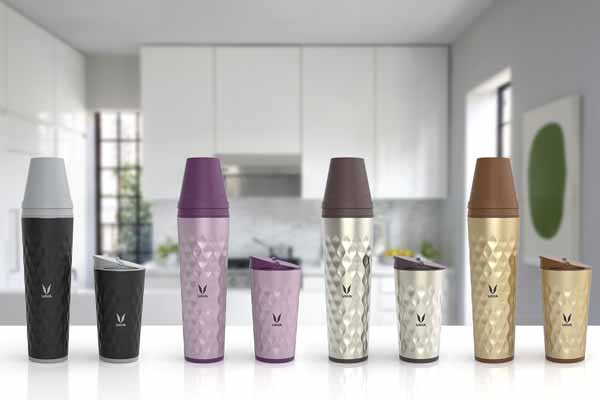 Each drinkware material is useful as they serve different purposes and available in all shapes and sizes. Stainless steel is the sturdiest material while ceramic is considered to be the best for flavor and glass is the most aesthetically pleasing material available. 
Whatever you choose, it should serve the purpose and that's why it is recommended to know your specific requirements before making the final decision. So as long as you are getting what you want, every material is good. 
Last but not least, it is always good to choose the materials for your drinkware that are environment and health-friendly. A water bottle is something you use the most and it must be made from high-quality, BPA-free material. 
Whether you're planning a party or just looking for the right drinkware for your daily use, a stainless steel water bottle can be a perfect choice.