It is not easy to choose the perfect Diwali gifts for the people you love! When it comes to your loved ones, you certainly want to gift them things that look good and work incredibly well. Read on to know why a Vaya easily makes a thoughtful Diwali gift for friends, family, employees and all the people you love –
Vaya Tyffyn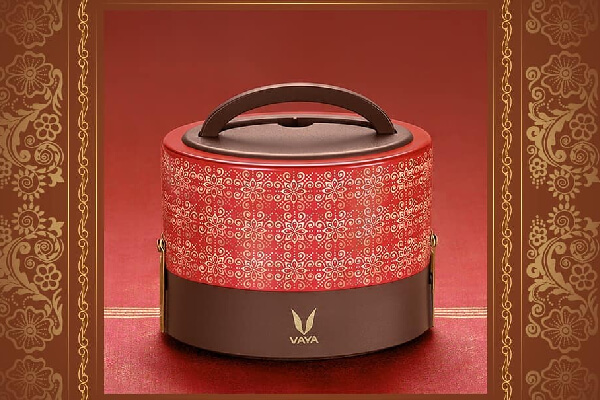 If you've always thought that a lunchbox is a mundane item and is not attractive enough for a gift, clearly, you've not checked out the Vaya Tyffyn range yet. The insulated lunch box line from Vaya is both functional and fabulous, available in a range of stunning colors and patterns. Tyffyn comes in 3 different sizes, thoughtfully designed keeping in mind the differently sized appetites. The containers in Tyffyn come in two different finishes, copper coated and polishes stainless-steel finish! You can also buy a BagMat along with Tyffyn, a smart shoulder bag that turns into a table mat when needed.
The overwhelming lack of enthusiasm among many to carry a nutritious home cooked meal is because it turns cold or stale after a couple of hours. Tyffyn retains the freshness and warmth of food packed for up to 5 hours. When you are gifting a Tyffyn, not only are you gifting a stunning lunchbox that works well, but you are also gifting an experience. Tyffyn enriches every meal experience, perfectly preserving the warmth and love that went into preparing the meal!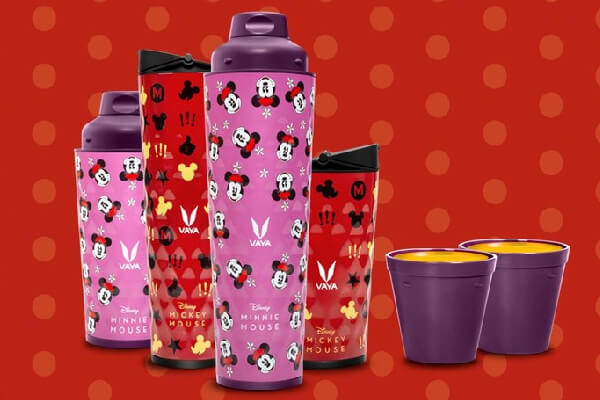 Designed to keep your hot coffees and chai hot for up to 12 hours and your cold juices cold for up to 18 hours, Drynk easily makes a perfect gift for your loved ones. Available in two comfortable sizes, Drynk comes with two different types of lids. Drynk sipper is perfect for sipping your hot chai or cold juice. Drynk with gulper lid comes with a wide mouth comfortable for guzzling your juices and water. It also come with two cups so sharing is easier! Trendy and slim, it easily makes a gift for the friend who loves working out. With a wide mouth for easy loading and cleaning, it makes a great gift for the sister who loves to carry soups with chunks of vegetables or chicken!
Vaya Preserve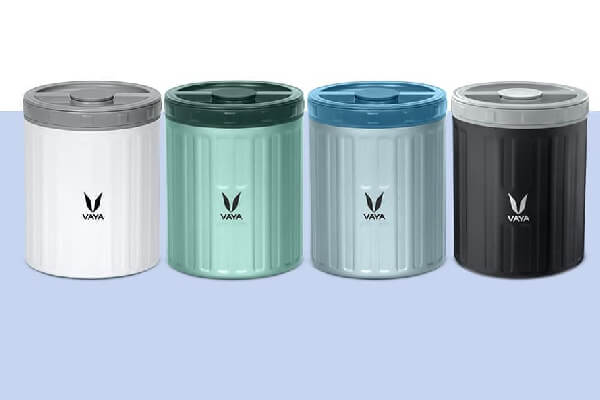 Perfectly sized, insulated and trendy, Preserve makes a great gift for the mothers who love organizing their kitchen. Air-tight, opaque and stackable, they make perfect kitchen containers for spices, nuts, pulses and masalas.
Stunning and leak resistant, they make great on-the-go meal carriers, a perfect gift for the friend who loves to carry a one-pot meal or a snack with them when they head out!
Aesthetically pleasing and available in elegant colors, the jars make exquisite gift for the culinary expert mothers who loves to store varieties of jams and marmalades, for the chef friend who's got bakery supplies stocked up!
When you gift a Vaya, you are gifting an experience, one that will be cherished for a long time!