The novel coronavirus pandemic has prohibited us from getting out of our houses for the greater part of 2020. Since most of the country has started unlocking its phases, several places in India have lifted all rules regarding 14-day quarantine. People can finally go out and enjoy their vacations but, with proper precaution and following necessary guidelines while traveling. Carrying an insulated flask, sanitizers, medicines, masks should be kept as the top priority.
In India, the best places to visit would depend totally on what are your preferences. It is not easy to pick any one of the places to visit but we will leave you with the top 10 beautiful places in India you must visit in 2021.
1. Kashmir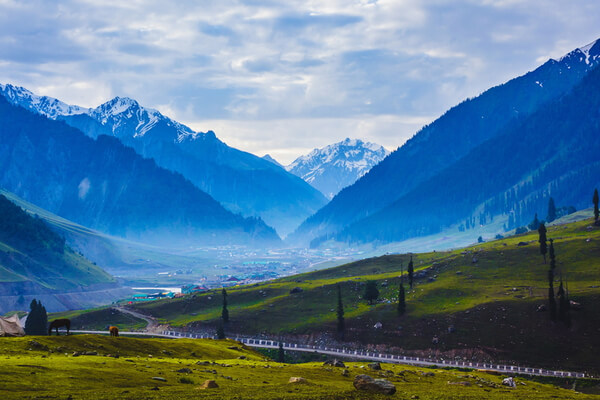 Kashmir is also known as 'paradise on earth'. If you are looking for scenic splendor, snow-capped mountains, plentiful wildlife, exquisite monuments, local handicrafts, then Kashmir is the perfect place for you. Kashmir is highly acclaimed for its pristine natural beauty. You can visit the terrain, saffron fields, orchards of apples while it is waiting to bloom. Make sure you visit the Dal lake on Shikara boat.
2. Amritsar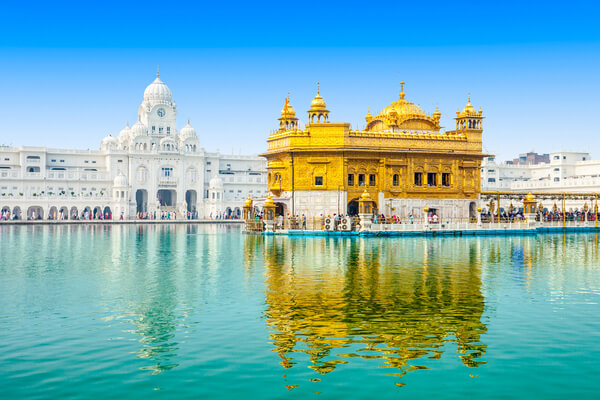 Located in the sweet little heart of Punjab with an abundance of culture, religion, geography, and resources, Amritsar is among the major commercial and cultural centers of India. The city is popular as the hometown of India's largest Harmandir Sahib, commonly known as the Golden Temple, a spiritual and cultural center of the Sikh religion. From shopping at the Hall bazaar to visiting the holiest shrine, the Golden temple you will be totally hooked to Amritsar.
3. Kerala
Widely known as "The God's own magical country". National Geographic Traveler has named it as one of the ten paradises on earth. It is famous for its backwaters, palm trees, and sandy beaches. It is located between the Western Ghats on the eastern side and the Arabian Sea on the west. It has taken quite a number of ecotourism initiatives which is very rare.
4. Rann of kutch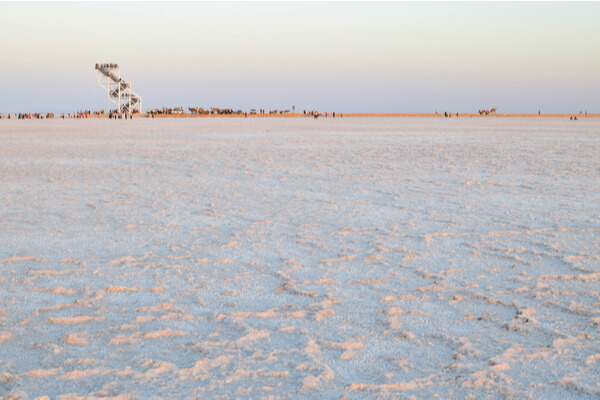 Rann of kutch got its name from katchua or kachbo, meaning a tortoise. You should definitely visit Rann during Rann Utsav which is an annual festival. You get to know about its region and culture from the cultural performances that take place there. No one should miss the night of the full moon since the white rann looks surreal.
5. Jodhpur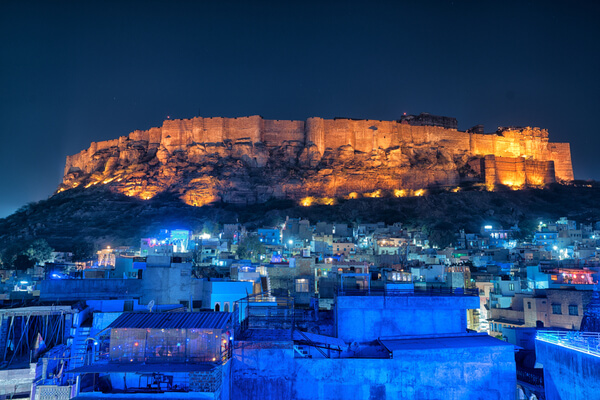 This city goes by many names such as "The Blue City", "Sun City", "Gateway to Thar". It is home to one of the best fortresses – Mehrangarh fort which is very popular. There are many temples, street markets and beautiful blue houses to look for. For adventurers, riding the flying fox is a must. Inside the fort, cultural performances take place which focuses especially on folk art and music.
6. Kasol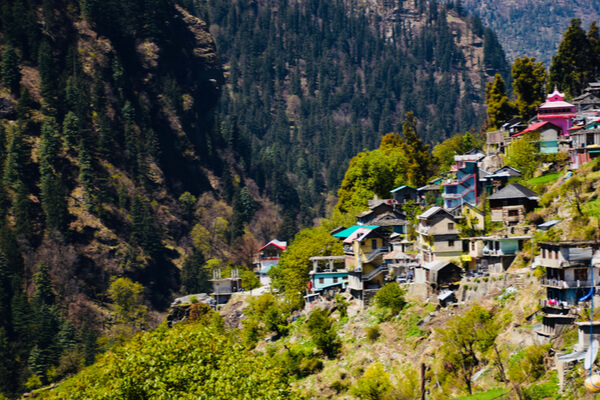 Kasol is also named as "Mini Israel "of India due to the higher number of Israeli living there.  It is the perfect place to sit back and chill with the snow-clad mountains as your view. Who wouldn't like that? Kasol is known for its trekking, one can go trekking to Kheerganga, Yanker Pass, Sar Pass, and Pin Parbati Pass. There is a quaint village by the name of Malana which will give you their cultural feel comprising of beautiful scenic sights.
7. Sundarbans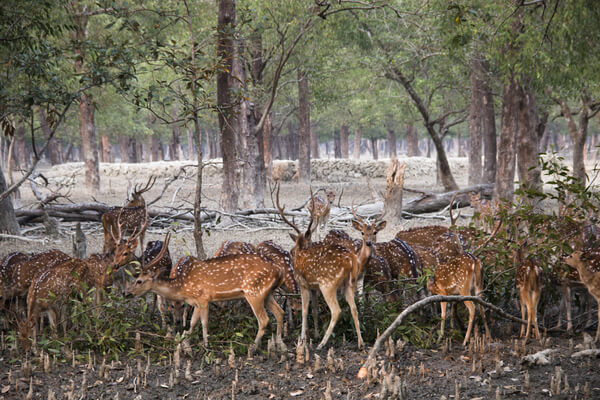 Sundarbans translates itself to "beautiful forest" and it totally justifies its name. Since 1987, this mesmerizing delta has been declared as a UNESCO world heritage site. It is home to many exotic endangered animal species like Crocodile Royal Bengal tiger, Water monitor lizard, Gangetic dolphin, and olive ridley turtle. It has the richest and biggest mangrove in the world filled with various flora and fauna. There is also a boat safari for tourists.
8. Coorg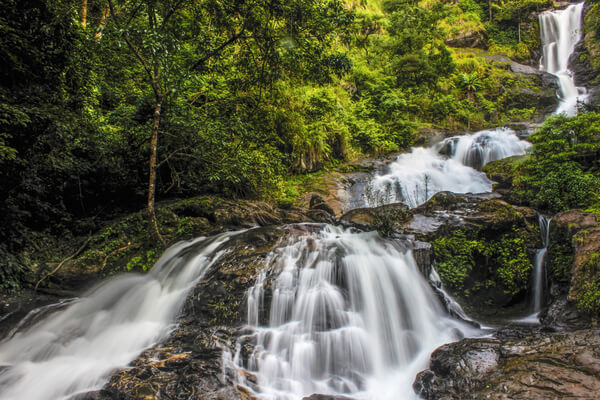 You must often have heard the name "The Scotland of India" and wondered where that was. Coorg has an old-world charm with coffee plantations, a misty forest filled with teakwood and sandalwood trees. It is just the perfect refreshment for your mind and soul. You can visit the sanctuaries present there – Brahmagiri Wildlife Sanctuary, Talakaveri Wildlife Sanctuary, and Pushpagiri Wildlife Sanctuary, and one national park namely Nagarahole or Rajiv Gandhi National Park. There are many sightseeing places such as Abbey falls, Dubray Elephant Camp, Bylakuppe Tibetan Settlement, and Golden Temple.
9. Gwalior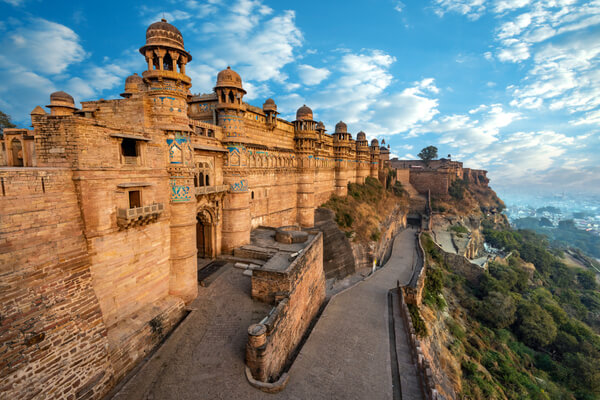 If you are looking forward to visiting one of the best fortresses in India, then Gwalior is the perfect gateway for you. Situated on top of a hill, it is one of the most mesmerizing forts in India. You can shop for traditional handloom, handicraft, exquisite stone from Patankar, and Sarafa bazaars.
10. Khajjiar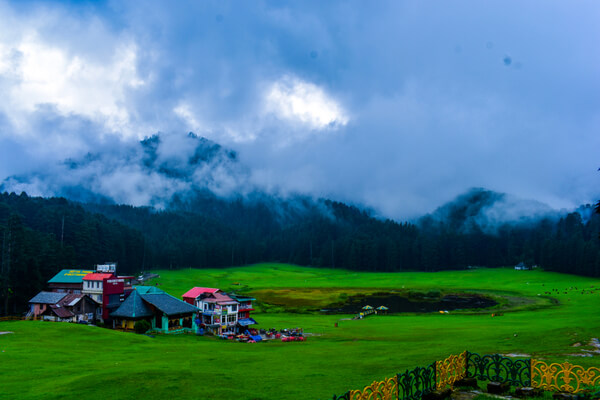 Haven't been to Switzerland yet? Khajjiar is for you, also known as the "Mini Switzerland" of India. Khajjiar got its name from the striking similarity in topography with Switzerland consisting of three main ecosystems – lakes, forests, pastures. You can visit the Khajjiar lake which is a very calm and peaceful lake surrounded by greenery. Due to the sloping valley, it has many adventurous sports like paragliding, zorbing, and horse riding. If you are not fir for paragliding, then zorbing is just for you.
Summing It Up
India is filled with multicultural experiences consisting of rich heritage sites and myriad attractions wherever you go. There is a list of things that need to keep me kept in mind since India is recovering from the coronavirus situation. it has not gone completely yet. Therefore, one should take the necessary precautions like getting tested before traveling, carrying sanitizers, medicines. They should not buy drinking water from outside, rather carry an insulated flask and water bottles which comes rather handy in these crucial times. It's safe and portable.