There is a considerable revolution in the food choices of people in the past few years. More are increasingly opting for nutrient-rich foods like grains, cereals, seeds, and superfoods over everything else out there. Millet is a traditional grain, popular in the Indian subcontinent, where it has been grown and eaten for 5000 years. The primary reason behind such vast popularity of this hardy grain is that it requires a very low amount of water and fertility compared to other grains or cereals. Millets are gluten-free and easily absorbed by the body other than being a rich source of fiber, iron, copper, calcium, manganese, magnesium, and phosphorus. They digest slowly and do not cause a spike in blood sugar levels, making them great for diabetics. Besides these health benefits, millets have a unique taste that adds a flavor quotient to any dish. Here are few fun millet recipes you can cook and serve fresh in a casserole.
1. Mixed Millet Bhel Puri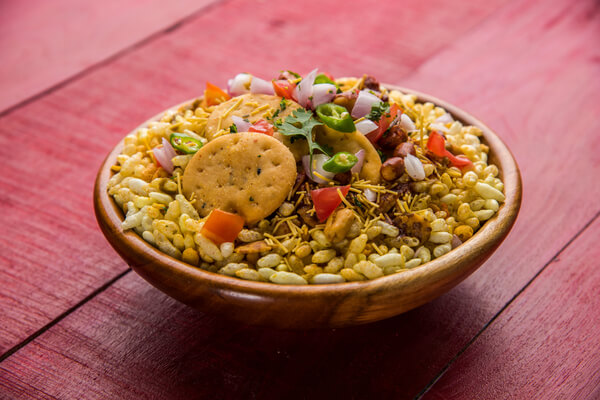 This low on fat and light on the stomach bhel puri recipe comes with the goodness of peanuts, ragi, amaranth, and a mixture of millets combined with tomatoes, onion, potatoes, lemon juice, and chilies. This millet recipe spruced up with chaat masala, moringa powder, and green chutney is the perfect snack to binge on. Take a bowl and add mixed millets, ragi flakes, and puffed rice flakes. Now add roasted peanuts along with amaranth and brown rice namkeen. Sprinkle chat masala and black sesame in it. Moisten the mixture with potatoes, tomatoes, onions, lime juice, and green chilies. Later you can add moringa powder and green chutney. Garnish with coriander leaves and serve it.
2. Kodo Millet Burger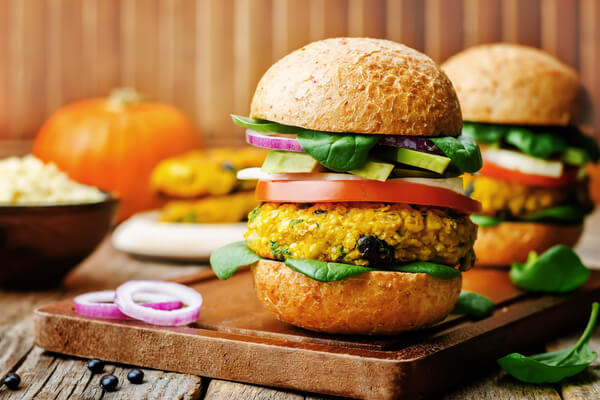 Here is a burger recipe that is healthy and tasty too! The kodo millet burger has a tangy chickpea hummus spread on the buns with lettuce and served with some mouth-watering tomato salsa on the side. Soak watermelon seeds and millet separately. Grind them together in a fine paste.  To this, add coriander and mustard paste. Now add cumin powder and add some chopped basil, parsley, and spring onion leaves to the mix. Add salt to taste. Make it into a patty and cook it on a non-stick pan till it turns brown on both sides. Take a bowl, add chopped onion, tomato, spring onion, and coriander. Now add olive oil, black pepper, and salt to taste. The salsa is ready! For the hummus, boil the chickpeas and mash them into a fine paste. Add lemon juice, olive oil, coriander, chili powder, and salt to taste. Spread the humus over the bun. Now add the patty with slices of tomato, onion, and lettuce. Serve with some salsa on the side.
3. Bajra Tartlets with Fruit Custard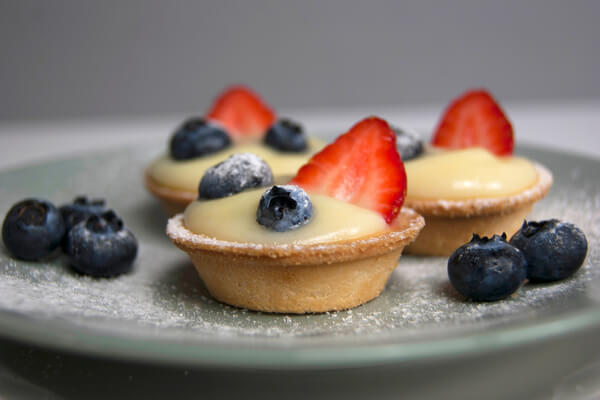 This delectable sweet treat with the goodness of bajra, has an assortment of bajra flour, wheat flour, sugar, and salt. It is baked to perfection in tarts and served in a pool of luscious fruit custard, and garnished with kiwi slices and honey. Pre-heat the oven and grease tartlet molds with some oil and keep it aside. In a mixing bowl, sift the bajra flour, wheat flour, sugar, and salt together. Add cubes of cold butter and rub it over with your fingertips until the mixture looks like bread crumbs. Add egg yolk and some cold water to form a dough. Quickly cover with a cloth or a lid and keep it in the refrigerator. Divide the dough into small balls. Roll the balls using a rolling pin to form discs and place them in the tartlet molds. Press gently with your gently to ensure that the dough even covers the mold. Bake it in the oven until golden and crisp. Remove from the oven and allow it to cool. Now warm milk in a saucepan. Take some warm milk in a glass and add the custard powder to it. Mix well and add it to the pan. After it starts to thicken, add sugar and stir continuously until the custard is dense and comes off at the edges. Remove from the flame and add the mangoes. Mix well. Pour the custard into the tartlets and allow it to set. Once cooled, decorate with some kiwi slices and drizzle honey on top.
4. Ragi Wheat Dosa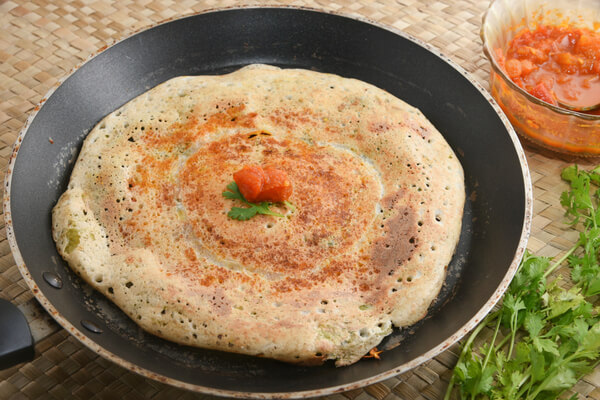 This light and crispy dosa is a South Indian meal nobody can resist! This dosa recipe is prepared with just four ingredients. Ragi and wheat flour are combined with buttermilk and salt to make a thick batter cooked on a non-stick pan. It is an ideal breakfast or lunch option to prepare at home. Mix all the ingredients for the batter well & make sure it is of the same thickness as the regular dosa batter. Store it overnight and make dosas the next day. Serve with any chutney of your choice.
5. Jowar Medley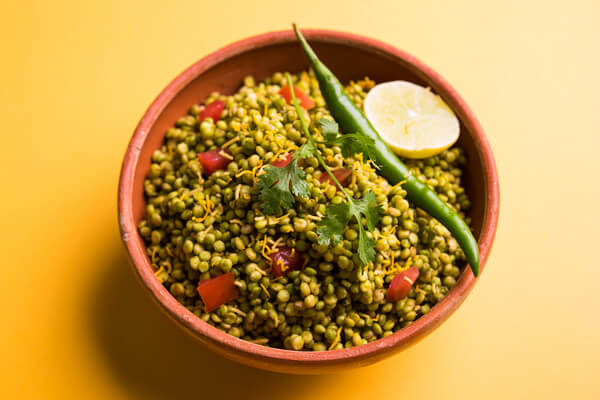 This millet recipe is packed with veggies, flavourful spices, chilies, and the goodness of jowar seeds and cooked in rice bran oil, which is one of the healthiest oils for cooking. With veggies like zucchini, baby corn, and pepper along with boiled jowar seeds, jowar medley is perfect for munching in the middle of the day when you crave some energy boost. Soak jowar seeds overnight and boil them in the same water for 15 minutes. Heat the oil in a pan. Add curry leaves, mustard seeds, green chilies, and ginger. When the seeds splutter, add baby corn. After a minute, add zucchini. Stir fry. Add the yellow and red peppers, salt, pepper & cooked jowar. Stir well and garnish with coriander leaves. Serve hot.
6. Foxtail Millet Porridge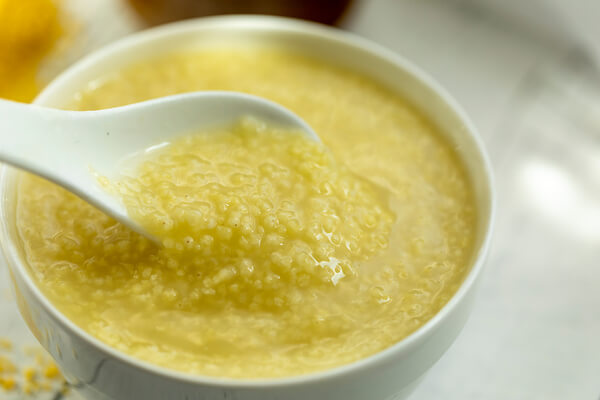 Porridge is a perfect breakfast option to make at home. It is quick, easy, light, and highly nutritious. Here is a porridge recipe with the additional goodness of foxtail millet. Foxtail millet is packed with iron, minerals, proteins, and fiber. Soak the foxtail millet in water for about half an hour. Drain the water and add the foxtail to the milk and cook for 5 minutes. After it is cooked, switch off the stove and add amaranth, figs, banana, cashew nuts, and lotus seeds.
7. Baked Ragi Chakli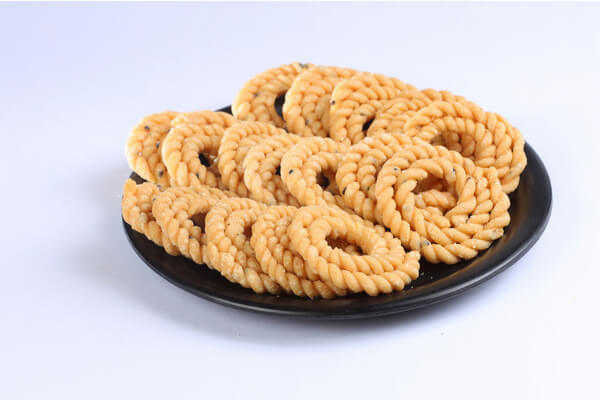 This crispy, savory snack is perfect for pairing with a hot cup of tea. Chakli is a popular Indian snack also called murukku, which means 'twisted' for its shape. Here is a healthy version of chakli prepared with ragi flour. You can make them and store them in an air-tight jar. Knead the dry ingredients together, add oil and the required amount of water. After it becomes a semi-soft dough, make two equal sizes from it. Take one-half of the dough into the Chakli machine. Press out roundels of the dough. Place the chaklis in a pre-heated oven. The temperature needs to be around 360°f for 15-20 minutes. Take the other half and repeat the same process. Allow them to cool, and the Chakli whirls are ready to eat.
Conclusion
These millet recipes are just what you need when you want to turn to a healthy diet. Rather than getting bored with the same millet recipe over and over again, you can explore these fun recipes and give your taste buds something new every day.