While most of you keep wanting to change the look of your house and make it Instagram-worthy, few budget issues, and efforts could overwhelm you every time. The most practical way to try decorating your home is to go about one room at a time. This way, you won't feel confused. Maybe you can do one room a month, and shift to the other the next month. It won't be heavy on your pocket, as well. Here are some easy, budget-friendly home decor ideas to renovate your space.
1. Mix it up on the walls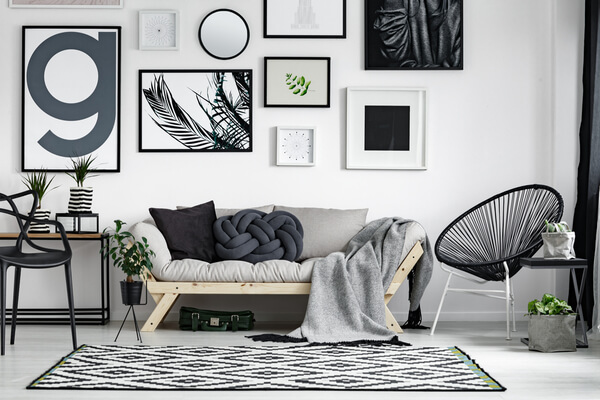 You can use the corridor walls or passageway and spruce it up by turning it into a gallery wall. Don't just stick to photos, but mix it up! You can put up photos, decorative plates, quotes, mirrors, or any other pretty wall decor. If you have children, you can take up their drawings or art, frame them and hang them up on the wall. Also, you can paint the wall in two contrasting shades and hang up the art. This will add more dimension to the wall.
2. Make a big statement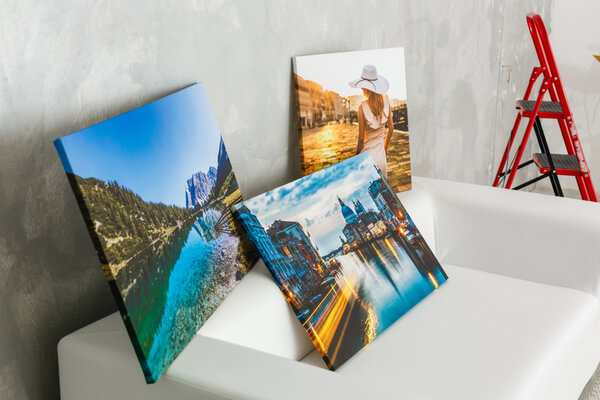 You can add either a big piece of canvas art on a wall, a huge fancy vase in the corner, an elegant piece of furniture like a bar unit, or a unique chair. Just pick anything you feel might make a statement to give your home a stylish and classy look instantly.
3. Show off your collection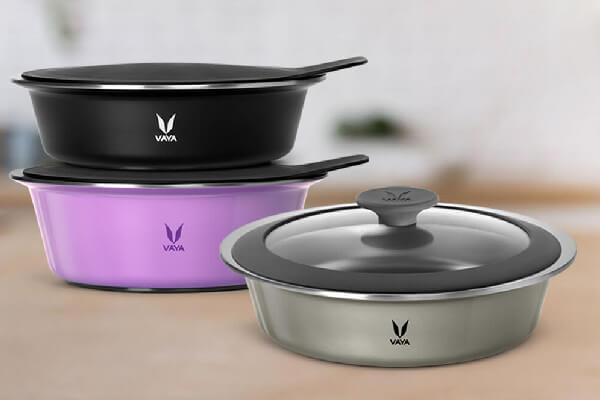 By adding a display unit to your home, you will make it look more spacious and open. You can also get a fancy space for storage. You can put your books, collections, memorabilia, vintage pieces, and quirky possessions for display and show off! For your dining area and kitchen, you can pick stylish casseroles that match your cabinets, insulated tumblers, and stainless steel insulated food jars. You can color coordinate the serveware, and your kitchen storage containers, and this can light up your kitchen and dining area!
4. Go green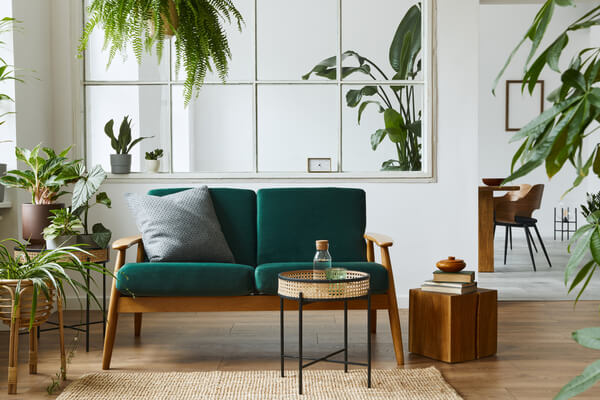 The simplest, easiest, and most affordable way to bring aesthetics to your home is by adding plants, a lot of them! They can be hanging ones, big indoor plants, faux plants, plant frames, or even succulents! You are not only bringing nature right into your house, but you are also adding a lot of fresh oxygen into your house. You will notice how calm and pretty your house will look once the green element is added.
5. Splash of colors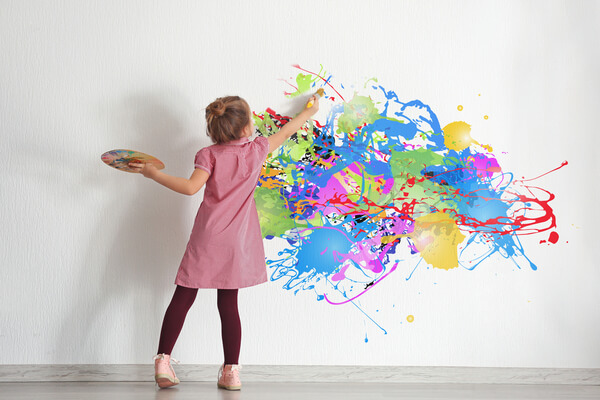 Allow your personality to reflect through the colors you select for your home decor. If you don't know which color you need to pair up with your favorite color, all you have to do is a quick Google search. You will find a lot of options to choose from. This will not only brighten up your home but also give it a whole new look. Your guests are going to think they have entered the wrong home.
6. Smart lighting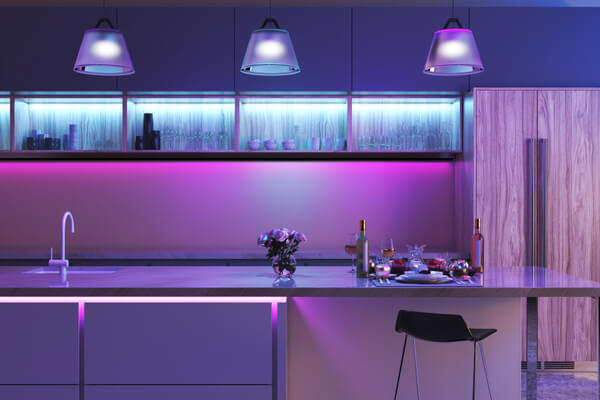 The lighting in the house can make a huge difference. Make sure that there is plenty of natural light coming in all through the day. To give it a cozy feeling in the evening, all you have to do is add lamps, candles, or fairy lights. Follow this home decor idea for your bedroom to add a subtle, romantic feel. To save the room or floor space, choose the lighting that can be hung from the ceilings or mounted on the walls. Although this is one of the most basic home décor ideas for small homes, it can make or break the room's entire appearance. From bedroom to kitchen, you can add a lot of light sources, be it the ceiling fixtures or flush mounts. Additionally, swinging arm scones are a bold lighting piece to spice up the look of your interior design.
7. Furniture placement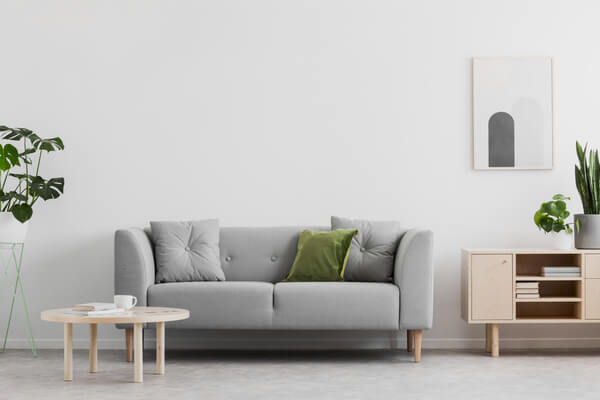 The easiest way to transform the look of your space is to reset the whole furniture. Make maximum use of the space when rearranging placing your furniture. Create a layout that can make your home look roomier. If you want to add more pieces of furniture to your home, you can do so by purchasing not-so-costly pieces of furniture like a small coffee table or a pretty resting chair.
8. Mirror, mirror on the wall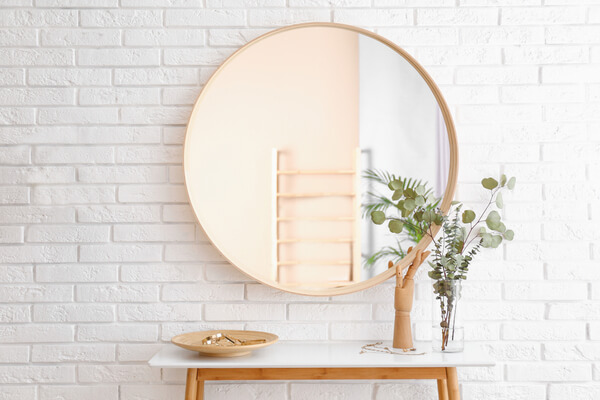 The great home decor idea to make a small home look big is to add huge/long mirrors. This can really open up the space and brighten your home. Makes sure you find a big mirror with a pretty frame. It will give an illusion of a bigger space and add to the aesthetics of your house.
9. Choose a larger rug for your living room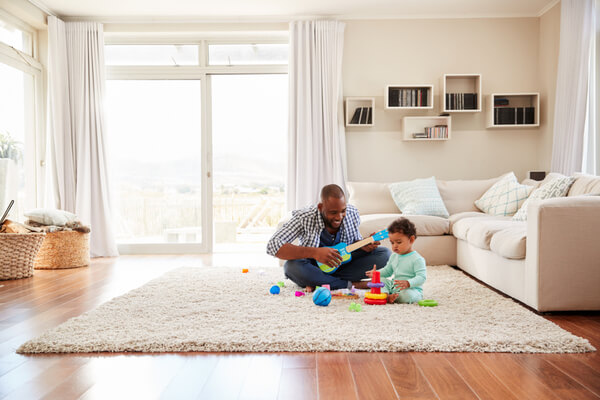 When thinking of home décor ideas for smaller homes, the objective is to trick the eyes into seeing more than what it looks like. The fact is, large rugs fit perfectly into the objective. In a small house, rugs are the last thing that you should skip. Don't even go for small or medium-sized ones. Go for rugs with bold patterns and designs to anchor the whole space. The rug needs to be huge enough to let most of the furniture sit on it. If you are tired of the boring floor, you can go wall-to-wall. You will see how this will add a whole dimension to the house.
10. Make Ottomans your classic decor piece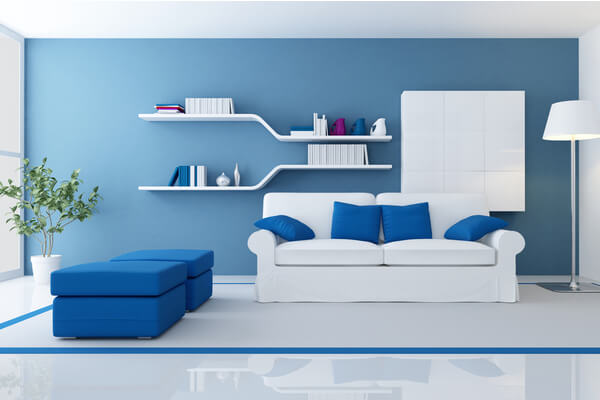 In a small house, the living room does the double duty of the living room and dining room. To ease up its functionality, the addition of ottomans in your living room in place of a coffee table can be great. You can enhance it up by adding a statement piece or some flowers in a vase. For the times when you have guests, you can use them as extra seating and when it's family time, use them as your footrests.
Conclusion
Contrary to popular belief, sprucing up your house doesn't always need to be a pricey job. There are these little things you can do that instantly bring a spark in the living room, kitchen, bedrooms, dining room, etc. These budget-friendly ideas are great for any kind of house and will leave your guests in awe at the beauty they add. So, go ahead and give them a try!