Introduction
Is your best friend's wedding in less than six months and you have been planning to wear that beautiful lehenga but are worried about the extra kilos? If you plan to go on a full-fledged diet, you can start to make a routine from the very first meal itself. The pandemic has actually been all about cooking, eating and working your days off in front of the computer. As a result, there was no movement or free time to exercise. In this article, we will list out some healthy breakfast recipes (that you can cook and serve warm from a casserole) that will help you lose the weight you have wanted to.
10 Extremely Healthy Recipes That Can Help You to Get the Look of Your Dreams
1. Cornflakes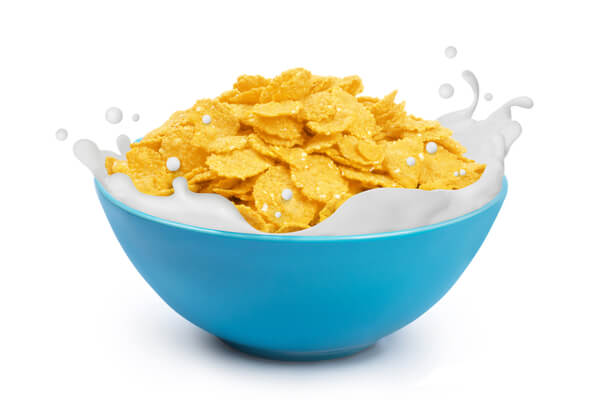 A bowl of cornflakes with milk can actually constitute a very healthy breakfast if eaten in reasonable proportions. This option is particularly great for people who are not lactose intolerant. If you still feel hungry, just have a banana, and you will have a good protein count as well as lots of energy to count on. Also, the best part about cornflakes is that you can have so many flavours, and you can always prepare your bowl just the way you like it.
2. Cold Chicken Salad
Sear some chicken strips with some olive oil on a skillet and your favourite seasonings. Then add a little bit of lemon juice and tex mex and give it a good toss. Once done, start preparing your bowl with iceberg lettuce, cherry tomatoes, corn, and some olives. Finally, add your chicken strips to have a good big meal. You can also garnish it with some honey mustard seasoning.
3. Overnight Oats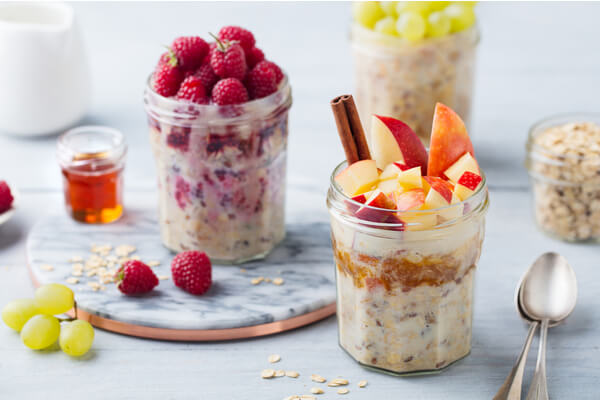 Oats are very much the king of breakfasts for people who want to lose weight but want to have a good full meal. You can be as innovative as you want with your Oats recipe. In a glass jar, add oats, almond milk, strawberries, chia seeds, greek yoghurt and some almonds on top. Let the jar sit overnight to prepare itself so that you can have a fruity, high on protein breakfast the following day.
4. Baked Eggs in Tomato Sauce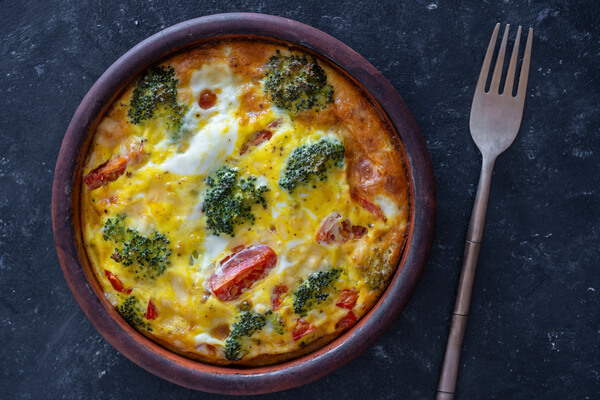 Roast some tomatoes on your stove and peel their skin. Do the same with some bell peppers, onions and garlic. In a baking tray, spread the layer of your roasted vegetables, and then open eggs directly on them. You can also choose to add some cream or cheese at this moment. Once you have broken the eggs, add a bit of fresh herbs on top and some fresh coriander. Bake this dish in a preheated oven at 400 degrees F for 4-5 minutes.
5. Oats Upma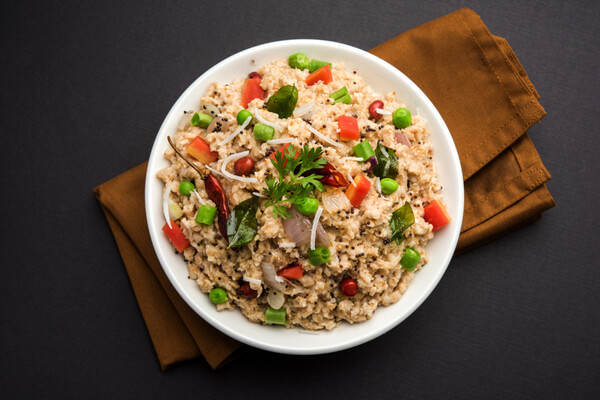 Rather than having the age-old semolina upma, you can now go for a healthier alternative. Start by roasting some oats, and then keep it aside. Take a fresh pan, add some mustard seeds, curry leaves and let them splutter for a few minutes. Add onions, capsicum and all the other vegetables that you feel like having. Give everything a good toss, adjust the salt and finally add the roasted oats. Fill the pan with some water and let it cook for the next 3-4 minutes.
6. Moong Dal and Spring Onion Paratha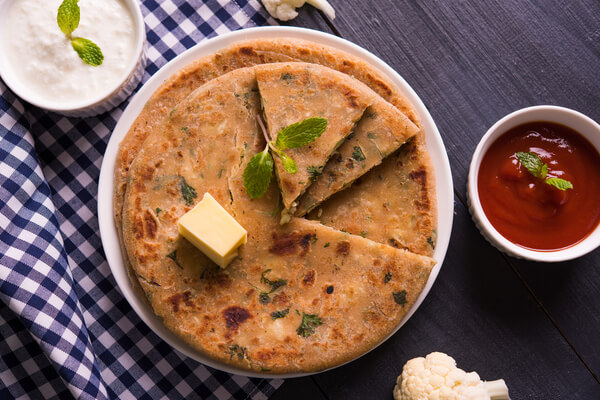 This power-packed recipe can be the next favourite breakfast dish for your family. Boil some moong dal and mash them gently with spring onions, green chillies and Indian spices to create the filling. Then knead some dough, and add the dal onion filling inside. Flatten it with a rolling pin and fry them on the tava with a bit of ghee. You can serve this delicious paratha with some hung curd or some green chutney.
7. Idli Sambar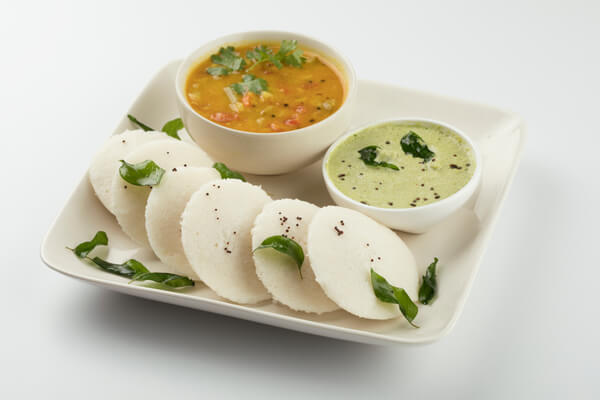 If you like south Indian, then the idli diet will help you cross the winning lap. Since idlis are rice cakes that are steam cooked, they hardly have any cons attached to them. You just need to prepare the idli batter in advance. Serve it with some piping hot sambar and coconut chutney. If you feel like not having idli on the following day, you can make some dosa using the same batter. The same batter can be kept inside the fridge for about a week, so make sure you finish it off!
8. Green Peas Pancake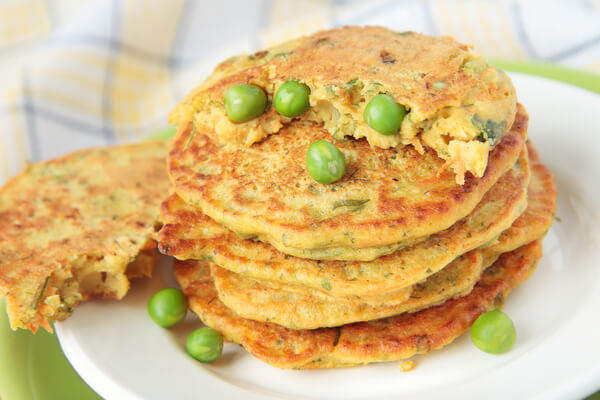 This pancake recipe sadly will not be having a scoop of vanilla and a chocolate drizzle. But it certainly comes power-packed with a lot of nutrients. Blanch some green peas into the pancake batter – eggs, rice flour, water, seasonings, and some baking soda to make this pancake. Combine the batter thoroughly, and then fry them in batches. You can also make some green chilli chutney to give it an extra added edge. Keep them in a casserole to keep it hot!
9. Spicy Paneer on Toast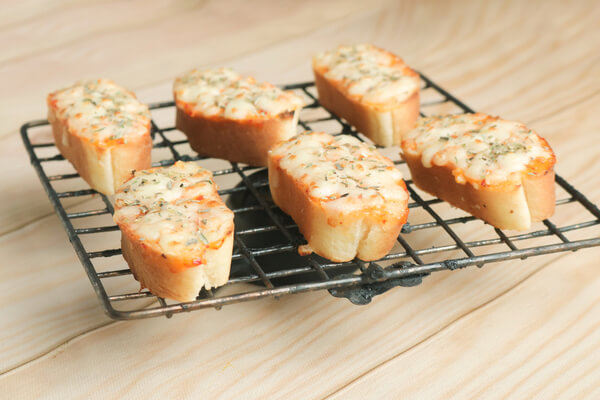 The toasters are a creation of the superhumans. They hardly need any amount of oil, but they can make the bread toasted and crunchy ideally. Toast your bread, crumble some paneer with some pepper and green chillies and spread it on top of the toast. You can add some jalapeños on top for a fiery, tangy perfection.
10. Jowar and Vegetable Porridge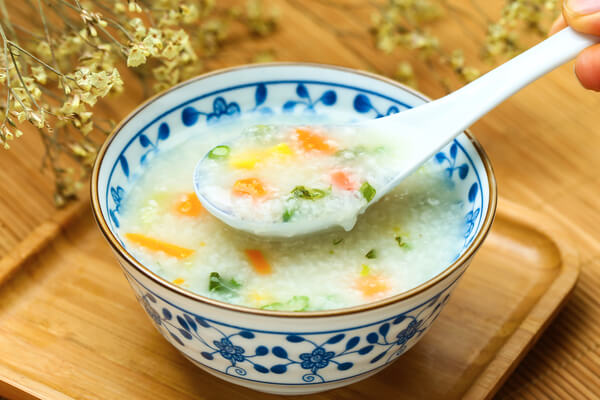 You get carbs from rice, and if you want to cut on the amount of weight you gain, you must find alternatives to the carbs you consume. You can make your regular porridge, but this time replace the rice with jowar. Jowar is comparatively healthier than rice and is power-packed with essential nutrients. Plus, the number of vegetables that you will be adding to your porridge is bound to give you a balanced diet.
Final Words
These are a few fantastic breakfast recipes that you can have as you say goodbye to all the guilt caused by all the fats you consume. You can simply list out all these recipes in your weekly planner and be set for the upcoming week. These recipes are super healthy, and they will give you the maximum nutrient count that you require for a healthy immune system. Use a casserole to keep your breakfast warm!