'Mithai' refers to sweets in north India. They rely heavily on sugar, milk, condensed milk, and frying, but the sweets' bases vary by region. They are more intense and sweeter than western sweets and desserts, as well as heavier because they are made primarily with Ghee, which is clarified butter. In any Indian sweet shop, one can find a beautiful display of colorful sweets. While sweets are typically served as the final course of a meal in most countries, in India, most meals start with a sweet dish and end with a sweet dish. A casserole of kheer, followed by a sumptuous meal ends with sweets like rasmalai. Let's see which Indian sweets can be prepared within 30 minutes. 
Top 10 Desserts That Can Be Done Within 30 minutes 
No need to worry about what sweets to prepare. We have got you covered. Given below are the top 10 sweets that taste delicious and can be prepared within 30 minutes approximately. It sounds unreal but it is true! 
1. Kesari shrikhand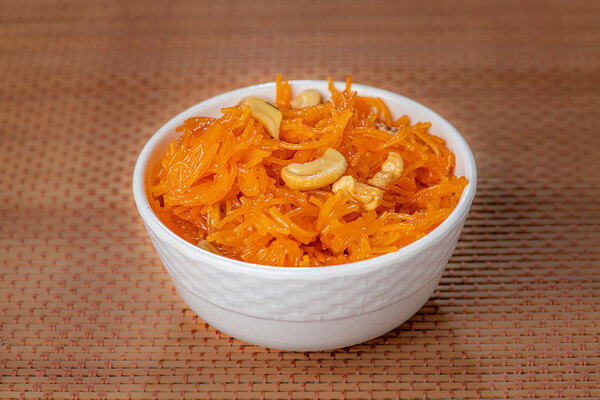 Shrikhand is a creamy Gujarati dessert that can be consumed guilt-free. This Kesari Shrikhand is prepared with cold milk and thick yogurt, making it a quick and easy recipe. Kesar (saffron) shrikhand is a delectable Indian dessert that can be made at home for special occasions and festivals. It is made with yogurt, cardamom, and sugar mixed with saffron milk. It's best served chilled from a casserole and garnished with dried fruits.
2. Gehun ki kheer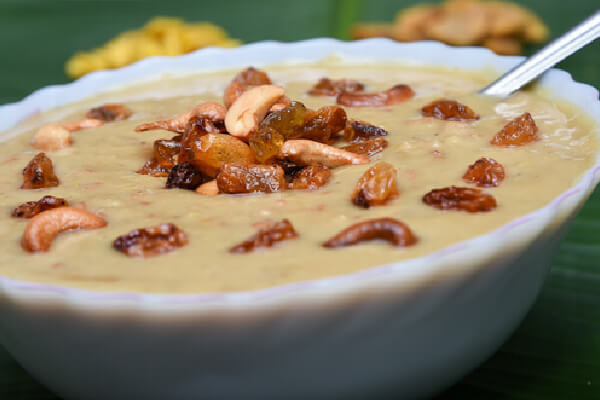 With only a few basic ingredients and no added sugar, this healthy recipe made with broken wheat or Dalia is a true winner when you need something ready in 30 minutes. A delectable combination of broken wheat, milk, jaggery, and nuts! Kheer is a popular Indian dessert served at various festivals and special occasions throughout the country. This kheer recipe is unique in that it is made with wheat. Kheer can be served both hot and cold. Keep it in a casserole or a hot box so you can serve warm.
3. Coconut Ladoo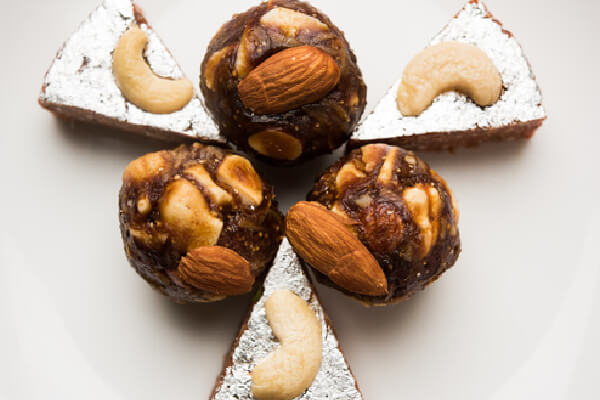 This coconut ladoo is a divine dessert made with only a few simple ingredients. Furthermore, the sweetness in the laddoos is provided by condensed milk rather than sugar. One of the simple Indian sweets recipes that can be made for any occasion. Coconut Ladoo can be made with fresh or desiccated coconut, as well as condensed milk. A quick and delicious treat for any occasion.
4. Khoya ki Barfi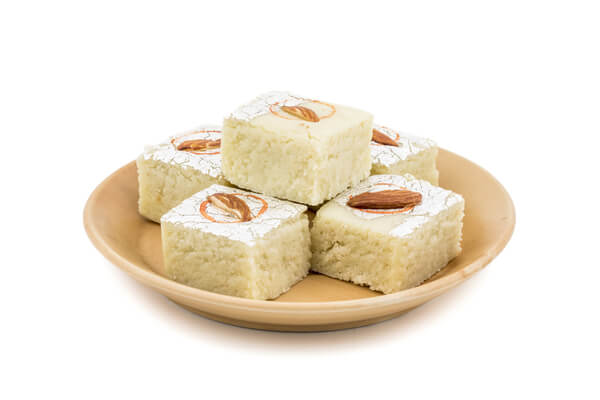 Khoya ki Barfi is a recipe that can't go wrong. It's melt-in-your-mouth, simple, and incredibly delicious. This classic Indian dessert recipe takes only 30 minutes and four ingredients. Khoya, ghee, sugar, and elaichi powder are the four ingredients. After preparing the delectable barfi, don't forget to store it in a hot case to keep it warm.
5. Aloo Gulab ka Halwa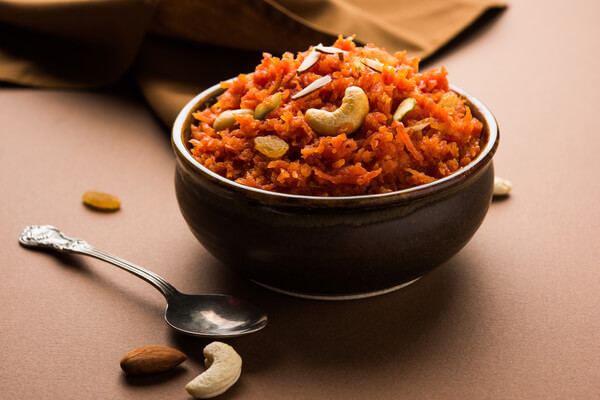 Halwa or Sheera is a must-have when it comes to Indian desserts. Halwa recipes abound, but this Aloo Gulab Ka Halwa is truly exceptional. When you need to make a quick dessert, try this aromatic and flavorful recipe. Delectable halwa made with potatoes, Gulkand, Gulab (rose), and Khoya, flavored with Green Cardamom Powder, drizzled with rose water and garnished with dried rose petals and slivered nuts. To keep it tasty and warm, store it in a hot box or a casserole.
6. Kalakand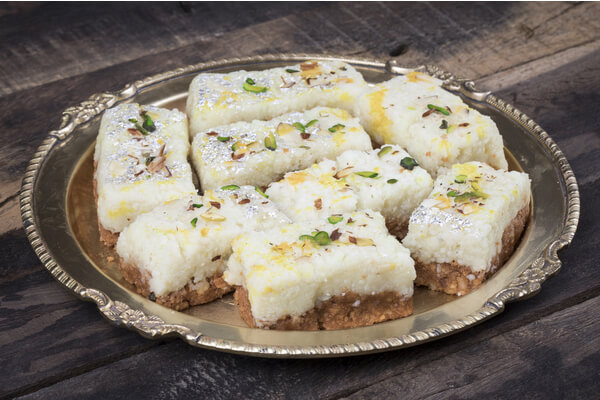 Soft, creamy milk fudge delicately perfumed with cardamom and adorned with chopped pistachios and almonds for a satisfying sweet treat is made with this recipe. Kalakand is a quick and easy recipe for a popular north Indian dessert that can be made at home in 25 minutes using a few shortcut ingredients. This recipe calls for simple ingredients such as ricotta cheese and sweetened condensed milk, as well as sugar, milk powder, ghee, cardamom, and chopped nuts.
7. Rasmalai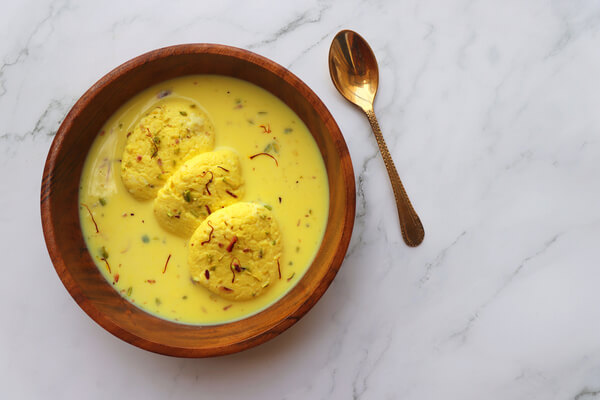 Rasmalai is a popular Indian dessert made of cottage cheese also known as chena, that has been thickened, sweetened, and flavored with milk. Soft and spongy rasgulla swim in a silky smooth cream perfumed with almonds, pistachios, saffron, and cardamom in this Easy Rasmalai Recipe. It's a deliciously rich Indian dessert that's ready in under 30 minutes thanks to a few store-bought shortcuts!
8. Besan Ki Ladoo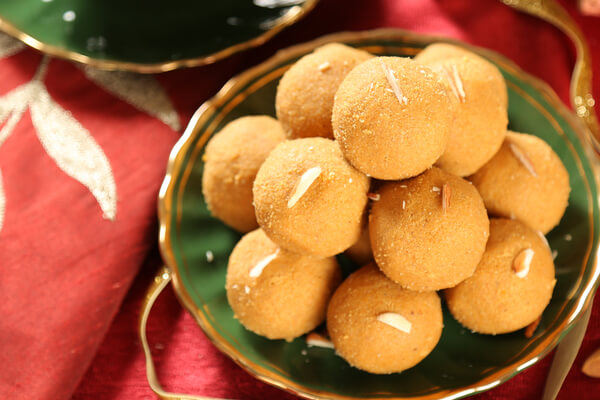 Besan Ladoo is a dish that needs no introduction. It is one of India's most popular sweets. Besan Ladoo has a texture that is somewhere between creamy and chewy, which are two great qualities to have in a single dessert. When the besan is roasted, it gives a sweet crisp texture, and when it's mixed with confectioners sugar, nuts, and ground cardamom, it becomes rich, fudgy, and melt-in-your-mouth. It is very simple to prepare and can be completed in under 30 minutes.
9. Rava Ladoo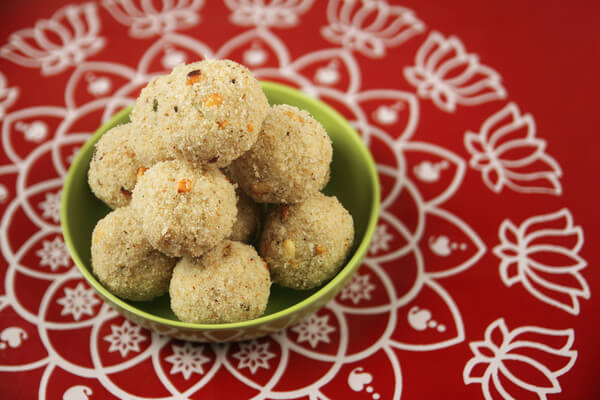 In the western and southern parts of India, semolina is known as Rava. In the north, it is known as Suji or Sooji. Ladoo, also known as laddu, is a type of fudge ball that is typically made with cooked flour, ghee, sugar, and cardamom.  They are a must-have during celebrations in Maharashtra and the southern parts of India. Roasting semolina with freshly shredded coconut, chopped nuts, and raisins yields these ladoos. This mixture is then formed into adorable little fudge balls.
10. Gajar Ki Barfi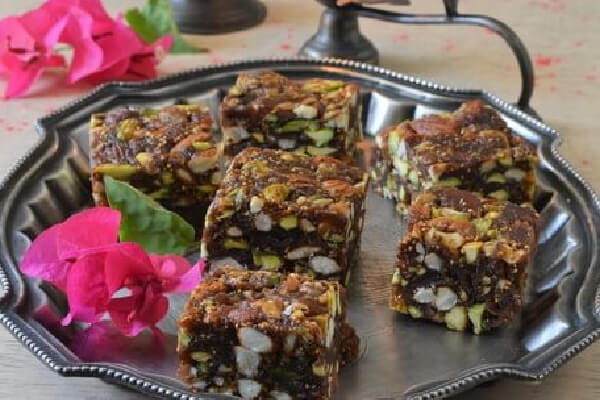 Carrot Barfi, also known as Gajar ki Barfi, is a fun twist on the traditional Indian dessert Carrot Halwa. Grated carrots cooked in flavored milk, then sautéed with almond flour to make a fudge-like texture. Enjoy this quick and simple Instant Pot recipe and that too within 30 minutes. Don't forget to keep it in a casserole when it has been prepared.
Conclusion
While a plate of diamond-shaped barfi or a bowl of syrupy gulab jamun may be perplexing, an adventurous foodie quickly discovers the addictive quality of Indian sweets. With just one bite, those fragrant and exotic Indian desserts become irresistible. there goes the list of the best Indian sweets that can be prepared within 30 minutes and then can be stored in a casserole or a hot box. Nothing beats an amazing dessert after a meal for Indians. These recipes would serve that purpose and make everyone happy.