Every kid wants some snack while studying, watching television, surfing phone or after returning from school. Kids crave for pizzas, burger and all the junk foods present in the world. Giving them junk food at an early age ruins their immune system.
Nothing can be more tricky and tougher than preparing healthy and tasty snack for kids. Kids love to throw tantrum and food, if it doesn't suit their taste. They would rather starve than have nutritious food because they assume it could be bland and boring. It's not difficult to bring nutrient and lip snacking ingredients together for a kid's snack but here is a list of top 10 nutritious no cook snacks for kids. 
Best Snacks for Kids
1. Kesar Badam milk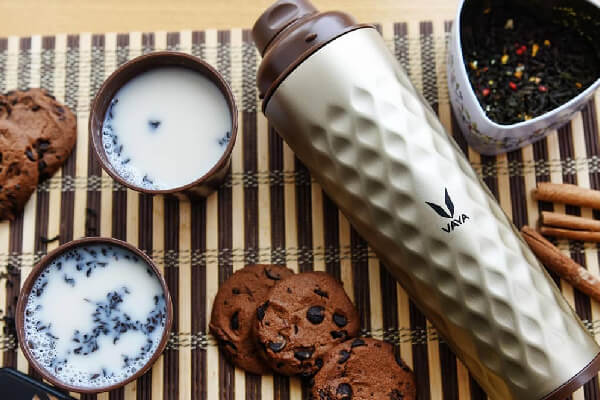 A go-to beverage in most of the Indian household. A glass of kesar badam milk will boost not only memory but also immunity system. It is protein and calcium packed. Just perfect beverage for a child. When a child is sick, kesar badam milk is perfect for that time. It provides relief from cold, fever and has antioxidants. It tastes delicious when served lukewarm, so if you are not serving it immediately, make sure to pack this in an insulated flask. One can add nuts of their preferences like almond, pistachio or apricot. Any of them would go with the kesar milk perfectly. 
2. Badam ladoo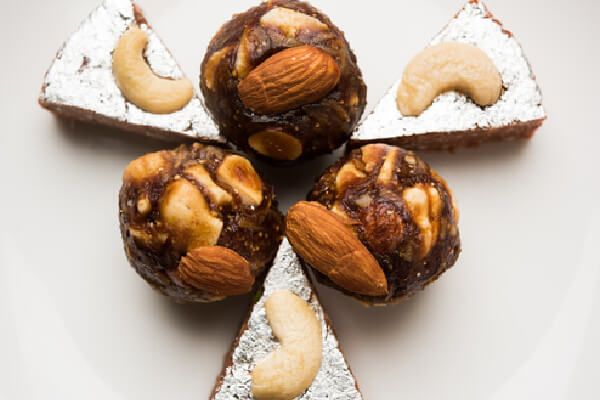 In Indian household, ladoo is the most favorite go to dessert. It is made with coconut, dry nuts – cashews, almond, pistachio, and jaggery. Kids love something which is not heavy but delicious. Badam ladoo is one of the ideal snacks. It has goodness of nuts and jaggery. Jaggery flushes out toxins out of the body and it has mineral like Zinc and Selenium. Adding jaggery instead of sugar makes it much tastier. Store these ladoos in insulated food containers so your child can snack on the delicious snack anytime later.
3. Ragi biscuits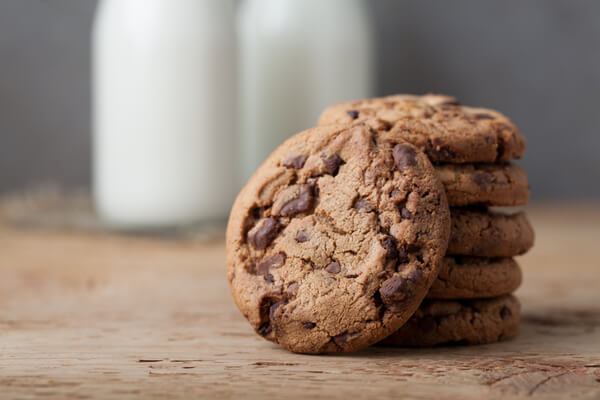 No other cereal can match the richness of protein in ragi. It has calcium for bones strengthening and vitamin D. It has high amount of dietary fiber which aids digestion and you can munch on bit more than usual. It is natural source of iron which can shield a child from anemia. It has sufficient amount of antioxidant which helps in relaxing the body keeping anxiety, insomnia at bay. Apart from vitamin, calcium, iron it contains important amino acids like isoleucine, leucine, methionine and phenylalanine. 
4. Pinwheel sandwich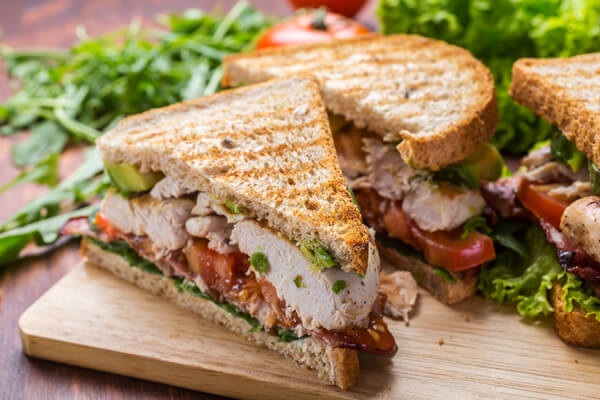 When regular sandwich gets boring, pinwheel sandwich comes to rescue. Its really easy to make and tasty as well. There are numerous ways to make pinwheel sandwich. Kids love to have those snacks which looks colorful, interesting and inviting. Be it filling it with chicken and cheese, avocado or fresh veggie, the choice is endless. It can be easily stored in stainless steel containers and insulated food jar. It fits all the criteria for a no cook healthy snack for kids.
5. Sprout chat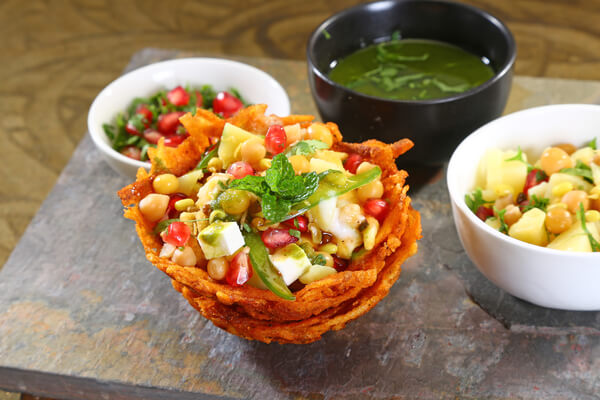 Which kid doesn't love chat? But often parents hesitate from giving them chat since its unhealthy and falls under junk food. Sprouts chat is different because sprouts are powerhouse of nutrient. It possesses enzymes that aid digestion. It is packed with vitamins like – Vitamin A, Vitamin K, Vitamin C, Vitamin E and B-complex. It does not require cooking, super healthy, easy to handle and tastes good. It can be prepared by adding bit of chat masala, lemon juice, salt and pepper. That is just one was of making it lip smacking and healthy. Finally, kids can have chat which is nutritious and flavorsome. Store the chat fresh in insulated food jars, and your kid is all set for a healthy snack.
6. Fruit salad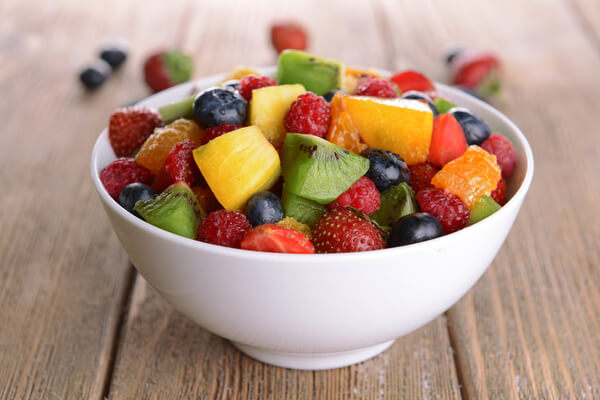 Often kids don't like to have fruit. On top of that having same fruit for everyday bores them and they start throwing tantrums. Fruit salad is the best way to bring together all types of protein, iron, carbohydrates, vitamins. This salad can be sour or sweet or tangy or creamy. Having fruit salad with chat masala or fresh cream is really healthy and savory. It can also be served with yogurt. The variety of color makes the salad look appetizing and kids dig anything colorful. They would definitely forget to pick out which one they don't like. 
7. Cheese grilled sandwich 
It's a go-to sandwich for everyone to be honest. Kids love cheese and mayonnaise so this sandwich would definitely be a hit. It can have cucumber, boiled chicken, olives, cheese and mayonnaise. The sound of it bring water to the mouth isn't it? It will have the protein of boiled chicken.
8. Chickpea chat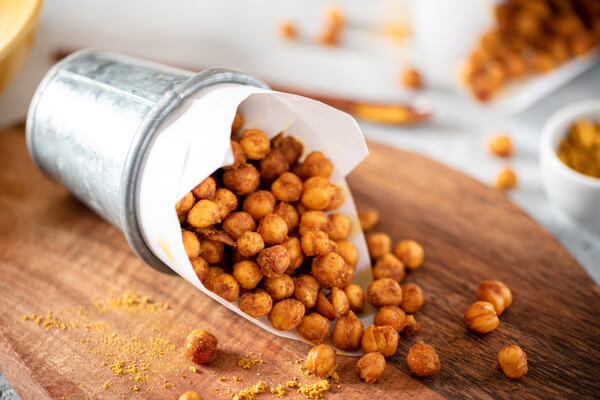 If a kid is tired with meat, chickpea is a good substitute for that. Chickpea is rich in protein and can be included in vegan diet. It has the characteristic of reducing chronic diseases.  Chickpea chat is really easy since it just needs boiled chickpea, fresh tomato and chat masala. It has the taste of chat but only difference is that its healthy. It can be made in a jiffy and stored in stainless steel food container as well. 
9. Almond malai kulfi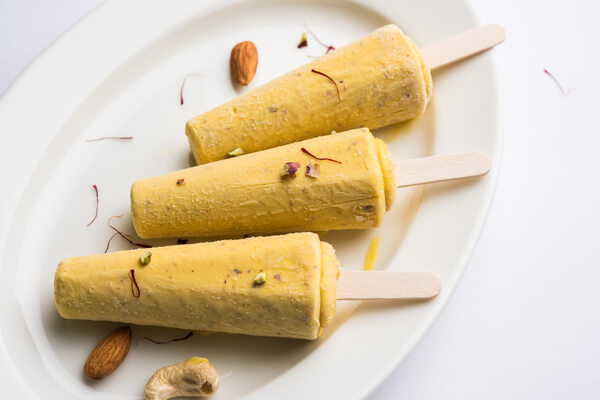 Kulfi is natural source of protein that provides good bone health, smooth skin, immunity and happiness. Kids love kulfi as it has condensed milk, cream and nuts. Milk is the ultimate source of carbohydrate, phosphorous, riboflavin, iron, vitamin, zinc and magnesium. No kid would refuse to dig into kulfi if not milk. Kulfi is basically the cooler and Indian version of ice cream. Adding almond just increases the amount of nutrients. 
10. Fruit Smoothie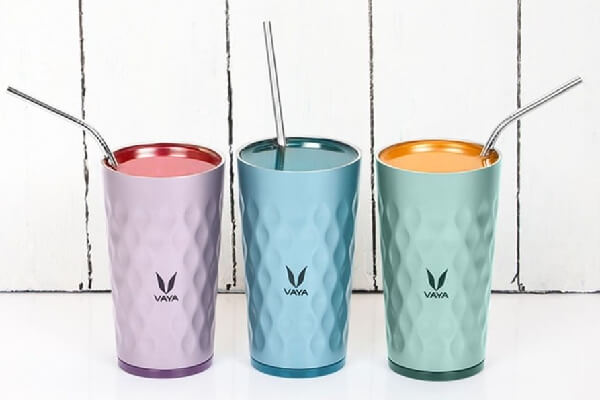 What can be a better way than to include fruit or veggies into your kid's diet than a refreshing smoothie? It can be served for breakfast or after school snack. Smoothie can be made with any kind of milk one prefers be it dairy milk, almond milk or coconut milk. The ingredient differs from blueberries, mango, peach, strawberry to spinach, kale, chocolate, peanut. There are some out of world tasty recipes for smoothie which are high in protein and other necessary nutrients. Store the smoothie in an insulated water bottle, one that will keep they smoothie fresh and chilled until it is time to consume.
Conclusion
These are the 10 no cook snacks for kids. Creating healthy, nutritious snack for kid is an art every mother learns with time. But it should be so much of a pressure to create something new every day, just keeping it healthy does matter.