Introduction
Puthandu, which is alternatively known as the Tamil New Year, marks the beginning of the Tamil Calendar and is a celebratory occasion. This festival is observed on 14th April every year. The same day also marks the beginning of the Hindu Calendar. The name changes from 'Vishu' in Kerala to 'Baisakhi' in North India, but the spirit remains the same. People greet each other by saying, "Puthāaṇdu vāazhthugal!" which refers to "Happy New Year". On this day, people clean up their houses, prepare a tray of fruits and flowers and visit the local temple. People also wear new clothes and seek the blessings of their elders. Then, a feast of vegetarian dishes is prepared for the family and served warm on banana leaves from sets of casseroles. Read this article if you want to know what you can cook on this Tamil New Year! 
What to Cook on This Tamil New Year: A Series of Vegetarian Dishes
1. Chettinad Vada Curry
Vada Curry is a famous South Indian side dish that best complements idli, appam, parottas or some medu vada! This recipe follows the authentic Chettinad style, where deep-fried vadas or steamed dumplings are dunked into a tasty tomato onion gravy. The gravy's smoothness and the crispy vadas make this a winning dish for the Tamil new year. After adding the chopped onions and tomatoes. The masalas you have to add are curry leaves, fennel seeds, bay leaves, clove and cinnamon sticks, and some red chilli powder, coriander powder and turmeric. Once the gravy starts to thicken, add your crushed vadas and some water and let it cook on simmer. Garnish with some fresh coriander leaves and serve it warm from a casserole. 
2. Caramel Basundi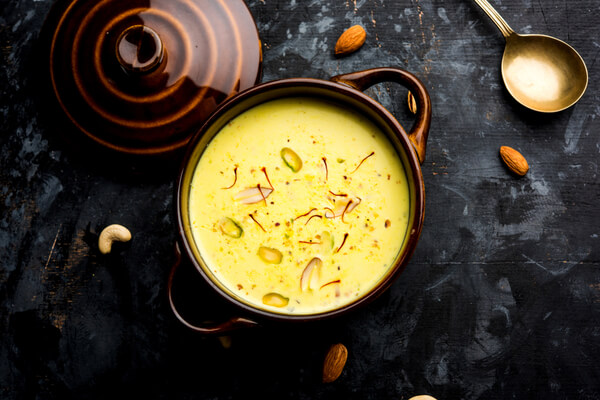 For this easy,  rich and creamy dessert, all that you need is thickened milk, caramel, cardamom powder, pistachios! Bring it all to a boil and right consistency, and you have a delectable dessert ready to rule the feast!
3. Coconut Barfi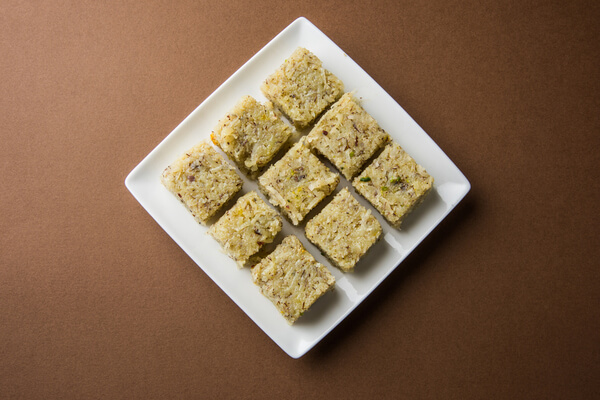 South Indian dishes and coconut go together like best friends. Coconut Barfi is not just limited to southern India as a sweet dish but is equally famous all over India. A simple dish with easy ingredients can be prepared even by a beginner. Take a pan and start combining water and sugar to a good consistency. Scrap and grind the coconut and start adding the coconut shavings with milk into the sugar syrup. Use the cut and fold method and combine the batter till it reaches a brownish tinge with a dough-like texture. You can also add some cardamom, cinnamon powder and cashew nuts for an added flavour. 
4. Tamarind Rice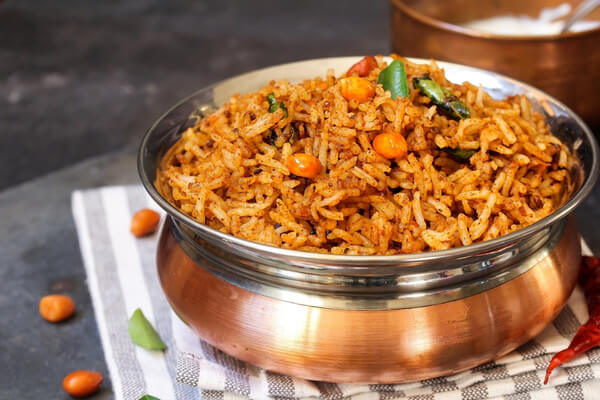 Tamarind gives the added zing to any recipe. So, of course, it is one of the favourite ingredients for the people of the South. Tamarind Rice seems like a very easy recipe, it indeed is, but at the same time, one has to be very careful while preparing the tamarind paste. The dish is prepared in three parts: spice powder (red chilli, bengal gram, black gram, fenugreek, coriander, asafoetida, curry leaves), tamarind paste (bengal gram and soaked tamarind pulp), and rice! Mix it all together, and your tamarind rice is ready! 
5. Mango Sheera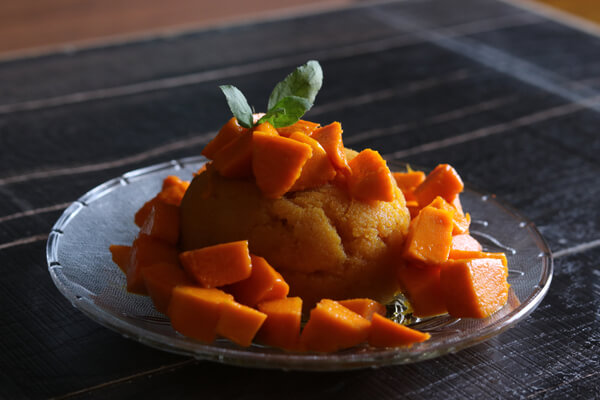 All that you need to make this sweet pudding is – mango, semolina, saffron and cardamom powder. Follow the same procedure of roasting the dry ingredients and then adding the rest with a little bit of water until you get a semi-dough consistency! 
6. Uniyappam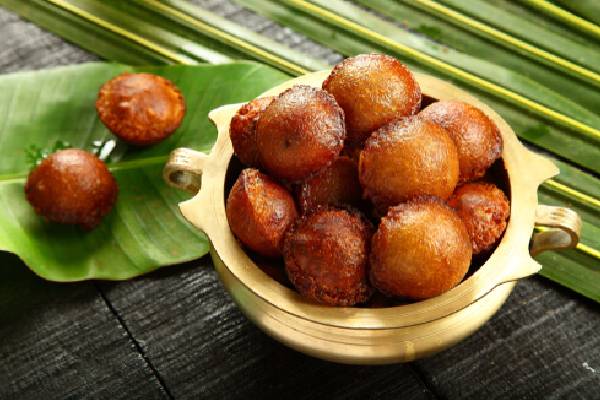 It is an easy to make, low-fat sweet appam for all the conscious people about their diet even at a festival! Fry semolina, rice and flour in a pan; on another pan, roast some cashews, followed by some freshly grated coconut. Transfer all of these ingredients to a separate plate. Then mash bananas and make jaggery syrup. Combine all of these ingredients together to form a dosa batter-like consistency. Then heat your appam pan, add some ghee and small quantities of the batter along with some cardamom powder and baking soda. Close the lid, and cook till it's brown!
7. Ginger Vada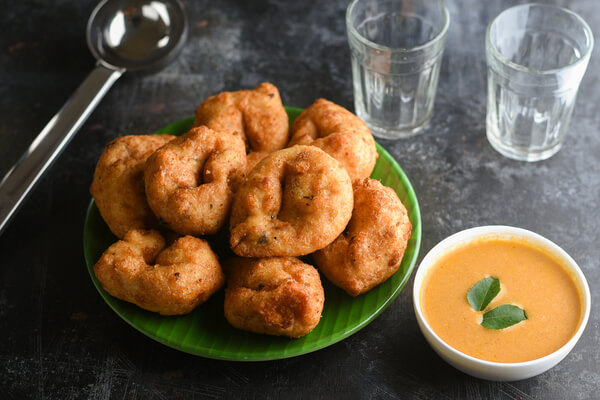 Any south Indian festival is incomplete without the quintessential Garelu and Payasam. Garelu or Ginger Vada is nothing but the traditional deep-fried doughnut-shaped urad dal vada that is famous as a breakfast option or a quick evening snack. Making Garelu is quite simple if you can get the batter and the oil temperature spot on! You need a mixed fine paste to form the batter using urad dal, cumin seeds, green chillis, and ginger. Then just heat a pan with oil and start deep frying them! 
8. Poppy Seeds Payasam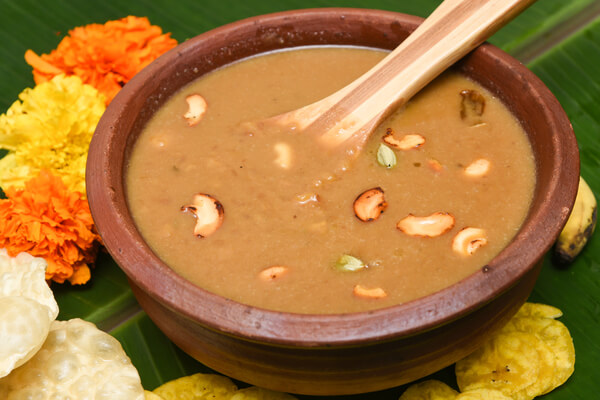 This rich and creamy pudding is made out of poppy seeds and coconut shavings. Soak some almonds and then microwave for a minute, remove the skin and set aside. Then dry roast some cashews, rice and poppy seeds on low heat for 3-4 minutes. Once done, add all the ingredients into a blender, add a generous amount of coconut, and churn it into a smooth paste. Take a vessel, add a cup of water, jaggery as required and let it boil, and then gradually add the mix! Mix it well, and your poppy seed payasam is ready! 
9. Raw Mango Rice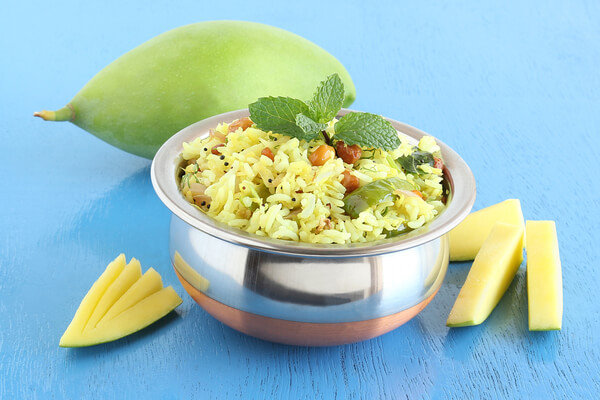 Summer season, mangoes and a tangy flavour are all that we need! Mix your rice with some raw mango shaving, and then add the other flavours for tempering – mustard seeds, fenugreek seeds, black gram, curry leaves, cashews, peanuts, asafoetida and coriander! Mix it all and store it in a casserole or hot box until it is time to serve! 
10. South Indian Style Dahi Vada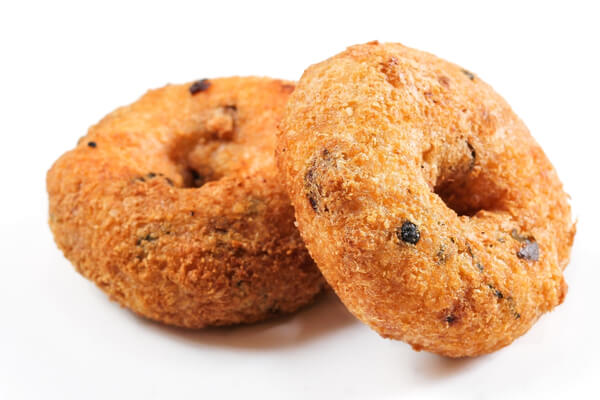 To make the most delicious dahi vada, make your everyday medu vada and soak it in a bowl full of yoghurt. Add the following spice – cumin seeds, mustard seeds, red chillies, methi and some curry leaves! Mix it all together, and you have the best of both worlds! 
Final Statement
These are a few dishes that you can make this Tamil New Year and enjoy with all your family and friends. Try these dishes and make sure to store them in a hot case or casserole to have them warm and fresh! Hope this new year brings you a lot of love, light and glory!