Summer is finally here and this year let's make it count. The pandemic situation in the country requires you to stay indoors most of the time. Work from home, casserole meals, movie time turning into Netflix and chill, online classes and so on. Since you'll be spending so much time indoors, let's check out some of the yummy summer specials to keep you rejuvenated this season.
 The best way to beat the heat is through one's diet. It is the time to ditch the greasy curries, and instead switch to lighter summary meals and seasonal fruits and veggies. You will be amazed how easily your diet choices can help you stay refreshed throughout the season. Also, guess what? Who said summer meals need to be boring? There are many ways you can spruce up your summer dishes and juices with fresh fruits, vegetables and aromatic herbs like, cucumber, squash, melons and fruits like mangoes, pineapples, litchis and guavas to delight your taste buds like never before this summer 2021. 
Best Summer Specials in 2021
1. Iced Green Tea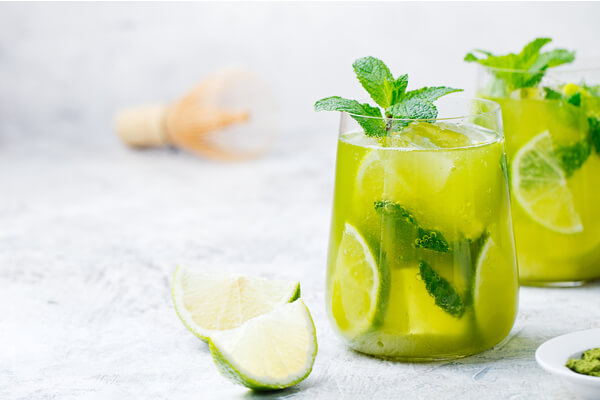 Green Tea may help you reduce the risk of several types of cancer, heart disease, obesity, kidney and liver disease, type 2 diabetes etc. It also helps you keep your figure lean and healthy. It is worth noting that green tea is calorie-free and high in antioxidants. Green tea is available in many varieties and brands. They are easily available in the market and are super easy to make. Drink it iced from an insulated tumbler on a hot summer afternoon or after a tiring working day at night. Also, if you want a little flavoring just a few drops of honey or herb. That will serve you well.
2. Cucumber Juice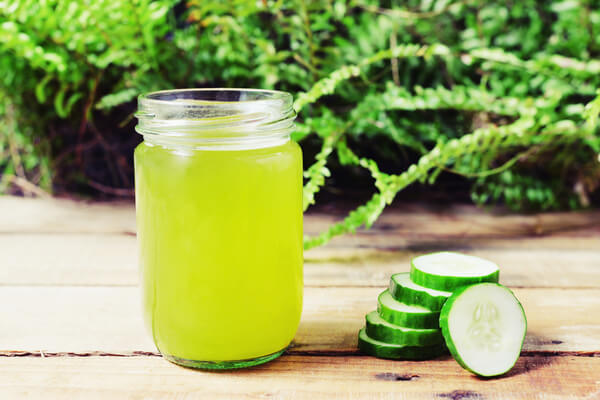 Cucumbers have a very high water content, making them an excellent source of hydration in the hot summer.  Cucumbers are also easy to slice and juice. You can pair the chilled cucumber with herbs and a slice of freshly cut lemon on top. There you go! Your summer drink is ready to be put in the insulated tumbler to keep it cool throughout the day.
3. Watermelon Soup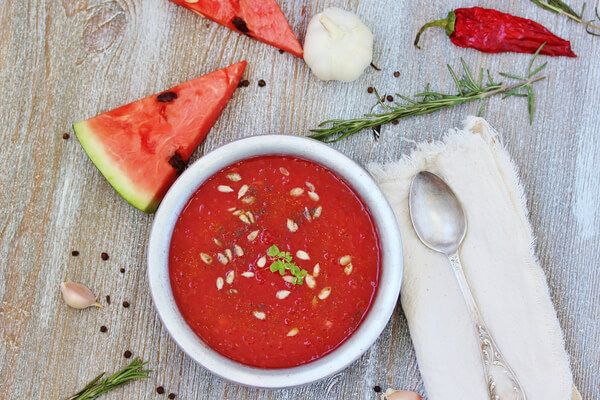 Say what? Fruit soup!? Is that even a thing? Yes, it is! What is more summery than a bowl of chilled watermelon soup? This is a fairly easy recipe that you can find easily on YouTube. But fair warning. You'll have to deseed the watermelon which is a little tiring.
4. Fruit Smoothies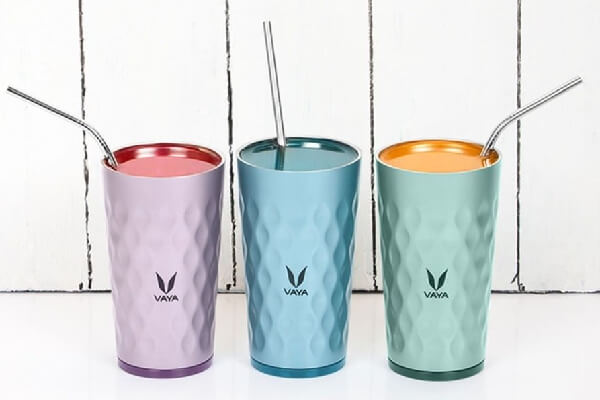 Talk about perfect summer drinks! If you mix fruit with vegetables or greens, healthy fats, add some ice cubes to the mixture, a natural sweetener and lay off the sugar then it can make for a super nutritious summer cold drink. Try apples, mangoes, cucumbers, pineapple, strawberries, watermelon, berries etc.
5. Kombucha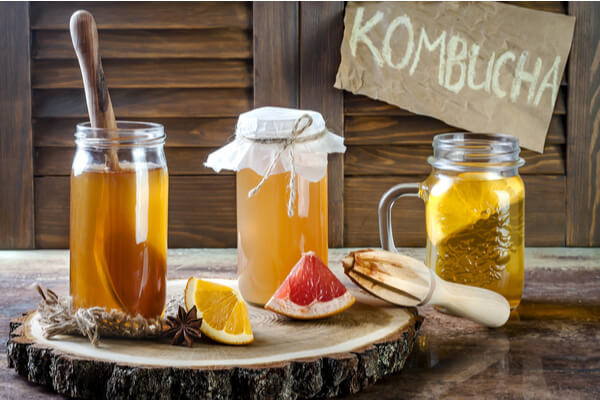 Kombucha is a type of fermented tea perfect for tea lovers. It offers many potential health benefits, thanks in part to the fermentation process, which produces good bacteria.
6. Chaas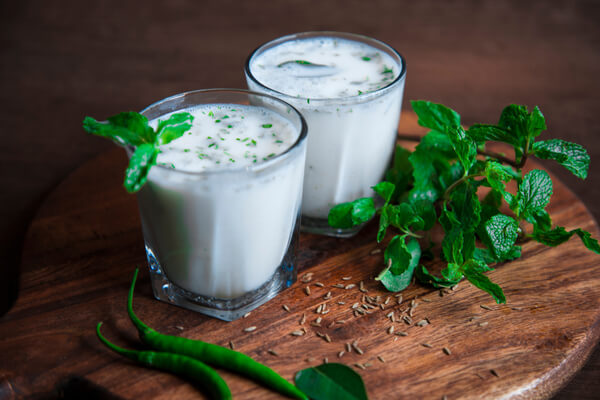 Chaas is a popular summer cooler made with dahi, cool water and added masala, mint or any flavor of your choice. This tasty buttermilk tastes divine, keeps your body temperature low in summers and also helps with digestion. In the summer season, the market is flooded with seasonal drinks and beverages for keeping your body hydrated at all times. But nothing beats a traditional, organic and homemade drink like Chaas which not only helps to refresh your energy but is also super easy to prepare. Masala Chaas or spiced buttermilk is one of the variations. You can also make a plain chaas and add some mint and ice cubes to it to add flavor. Store it in a water bottle and sip all day round.
7. Melon Salad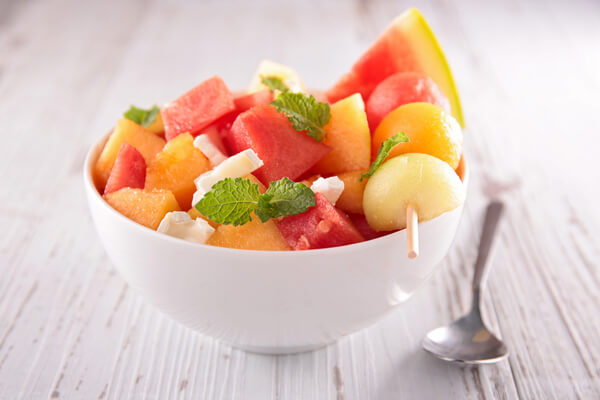 This is the salad that you cannot resist. It is pretty, tasty and equally healthy. You can make a four melon salad or melon and mint salad or melon and feta salad. So many choices! They are utterly delicious in their own simplicity. It takes just 10-15 minutes, requires very few ingredients and is naturally healthy and refreshing.
8. Lemon or Lime Soda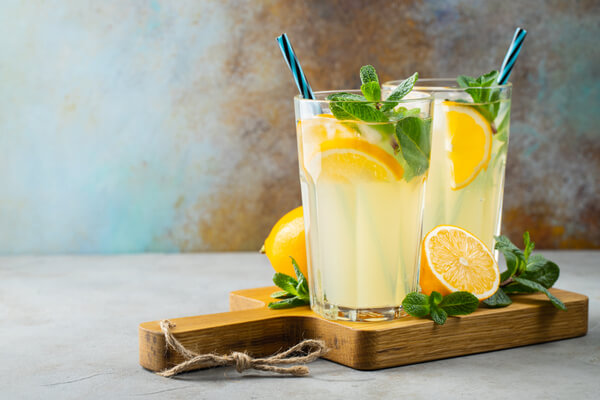 This is undoubtedly the easiest to make summer drink. You can indulge in an occasional lemon treat with a healthy version of soda made with freshly cut lemon or lime and a small amount of sugar additives. Start with a glass of chilled water and add a few slices of lemon, lime or a mixture of both. Add a dash of sugar. Try to keep the soda calorie-free and low in carbohydrates. Use the sugar or sweetener sparingly. Store the remaining soda in an insulated tumbler to keep the temperature of the drink at the desired level.
9. Pickles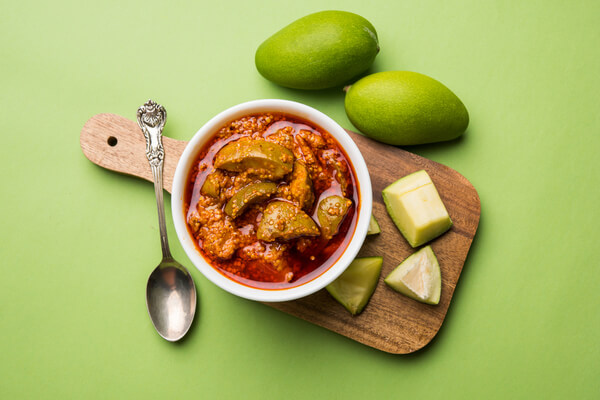 In India, pickles can serve as the perfect summer side dish to a plate of rice and curry. Indians are especially famous for their wide range of delicious pickles, from Kerala to West Bengal- every region offers something unique and rich in the legacy of pickles. For food-lovers and pickle enthusiasts, mango pickles, cucumber pickles, mixed pickles and more can be the best Summer special.
10. Lassi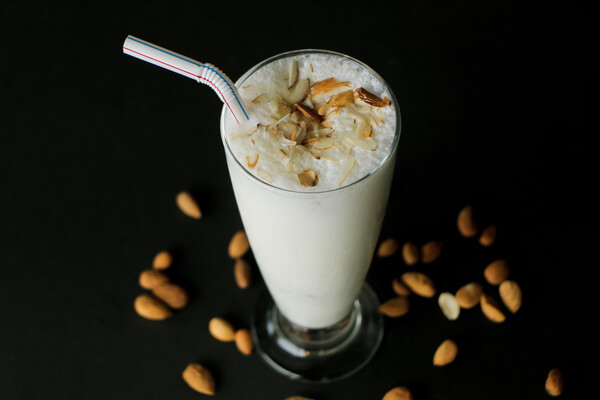 Lassi is a traditional punjabi drink made with curd, water, nuts, syrups, and fruits. It is often served with namkeens and is the perfect drink for summers to cool down. They are a variety of Lassis – mango, pineapple, dry fruit, plain, malai, mixed fruit and more. Lassi is THE oldest smoothie in the world. A sip of sweet deliciously cool lassi, topped with a generous dollop of yummy cream is so hard to resist. This is undoubtedly the drink of the summer that you do not want to miss out on. Store it in a water bottle
Last Words
Summers are here and you need to stay hydrated. So what's the best strategy? Eat tons of seasonal veggies and fruits like cucumber, mangoes, watermelon etc. They are also crucial because they are needed to keep the body cool. So toss up refreshing salads, light summery curries using summer vegetables, curd, honey, lemon, fruit juices,  etc for the dressing and a side of yummy pickle and a cool lassi or a hot cup of masala chai.