A busy schedule, a hectic day at work or simply a not-so-productive day, if one of this or something other has led you to decide on a no-cook dinner meal, then you have landed at the right place. Fret not! Here are few smashing recipes that need no cooking, and all you require are simple ingredients and a few minutes on your hand. Also, don't forget to store your dishes in an insulated casserole to retain the freshness.
1. Sprouts Chaat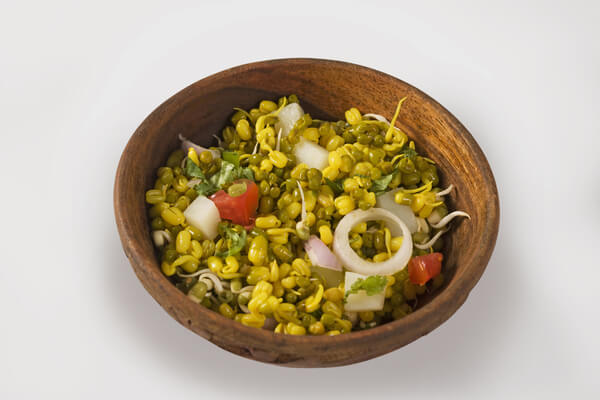 Sprouted kidney beans, moong dal, and black channa, are tossed along with diced paneer, onions, green chilies, tomatoes, and plenty of spices. Skip boiling soybeans for a complete no-cook version. Mix black channa-sprouted, soya beans-boiled, moong dal-sprouted, rajma, paneer-diced, coriander leaves-chopped, green chilies-chopped to taste, chopped onions, chopped tomatoes, salt, chaat masala, roasted, and ground cumin seeds. Add lemon juice to taste together and serve. You can also add a little curd or chutney if so desired. You can change the combinations according to your liking or choose only moong sprouts if you wish.
2. Compressed Fruit Chaat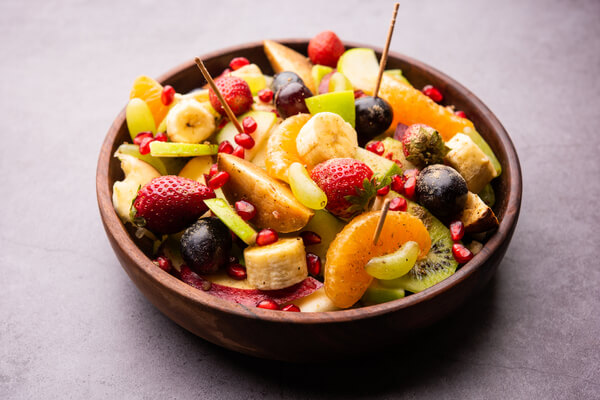 This lip-smacking chaat is prepared by tossing together fruits in tasty, hydrating, and refreshing fruit juices. Slice or chop the pineapples, apples, and watermelon. Take three different bowls and pour pineapple, apple, and watermelon juice, respectively. Add roasted cumin seeds, chaat masala, black salt, and juice of half a lemon in each of these bowls. Refrigerate for at least three hours. Take the bowls out of the fridge, and cut fruits into smaller pieces. Now, plate them, pour juices on the top and garnish with crushed mint leaves.
3. Cucumber, Black Olive and Mint Salad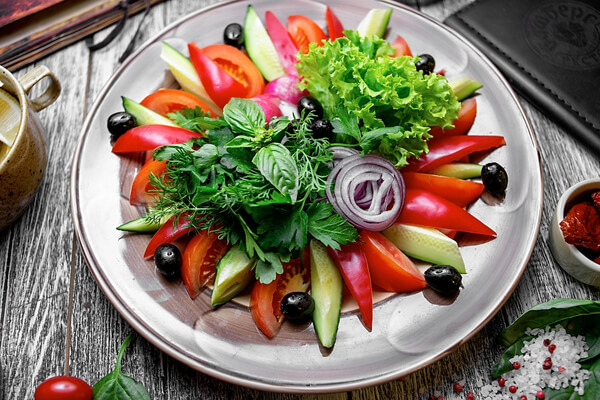 This recipe is made of tomatoes and peppery mint leaves drizzled with a sauce made of black olives. Add the chunks of cucumber to a bowl with sea salt, a pinch of sugar, and lime juice. Add pitted black olives, olive oil, and cracked black pepper to a blender. Blend it into a nice puree. Add the halved cherry tomatoes to the cucumbers and mix with some black olive puree. Garnish with crushed mint and chopped olives.
4. Open Beetroot Sandwich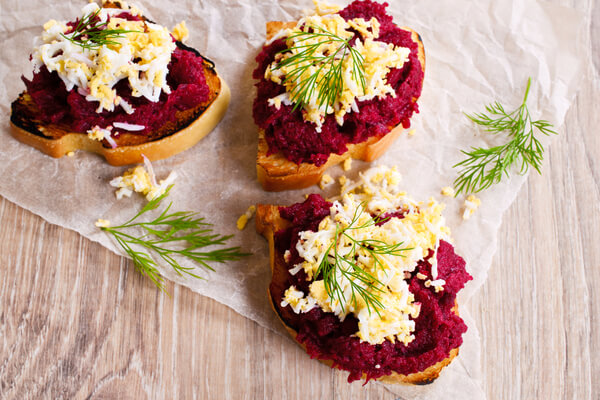 This open sandwich loaded with the goodness of beetroot and sautéed mushrooms is a must-try on days you don't feel like cooking. Rub the bread with oil mixed with some chopped or crushed garlic. Sprinkle with pepper. Place under a grill to color. Keep the beetroot slices aside. Toss beetroot leaves in a pan with lemon juice, wine, and oil. Allow it to wilt over a medium flame. Toss apple and basil in hot oil. Season well and sauté the mushrooms in some butter. Arrange all ingredients on the bread in order. Serve immediately with a sprinkling of olive oil on the top.
5. Guilt Free Watermelon and Feta Cheese Salad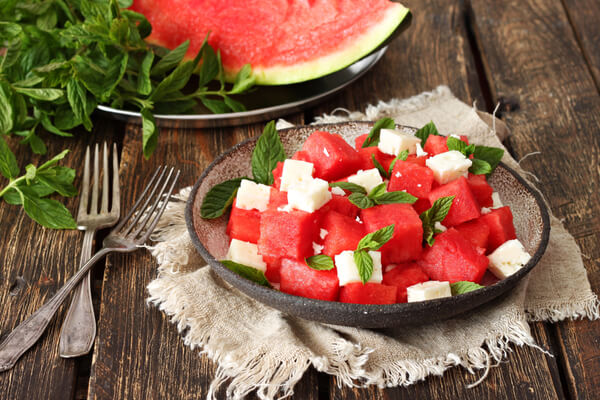 This recipe is made by tossing cheese topped with mint leaves in balsamic vinegar. Toss together diced watermelon, a handful of mint leaves, crumbled feta cheese, extra virgin olive oil, and balsamic vinegar. Serve the salad cold.
6. Carrot and Cashew Coleslaw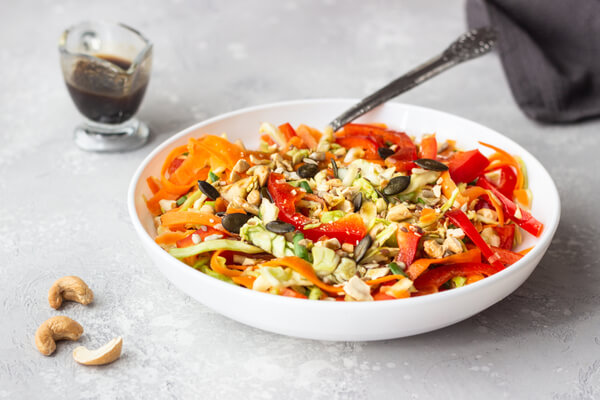 You can serve this as a sandwich spread or a dip, as this easy recipe does the trick. You will love the crunch of cashews and carrots. Combine grated carrot, chopped onion, chopped celery sticks, grapes, peeled lychees, shredded cabbage, and chopped parsley. Stir in parsley. Heat oil and add poppy and mustard seeds. Cool. Add vinegar and apple juice to oil. Mix and pour over coleslaw. Garnish with nuts and herbs. Serve cold.
7. Chilled Melon Soup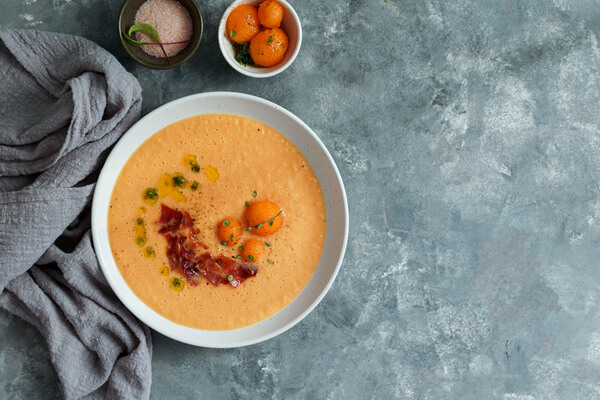 This is an absolutely refreshing soup made with melons, grape juice, and lime. Throw in some more fruits for a delightful treat. Blend chopped melon, white grape juice, lime juice, crumbled mint, roasted fennel seeds, sweet lime rind, curd, salt, and pepper together. Strain. Re-season and chill thoroughly. Serve soup garnished with peel, fruit, and croutons.
8. Chilled Cucumber Soup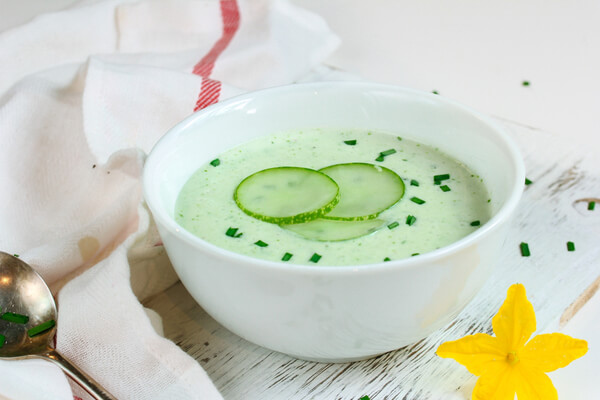 This soup is perfect for the summers! Enjoy the freshness of yogurt and cucumber. For a little crunch, top it off with parmesan-coated croutons. Blend chopped cucumbers in a blender. Add chicken stock, yogurt, mint, garlic, lemon juice, salt, and pepper and blend it all together. Store it in the fridge to refrigerate. For the croutons, cut the bread into small cubes and fry them. Add them to a plate to drain the oil. Grate some Parmesan cheese and toss. Add the chilled cucumber soup in different bowls. Sprinkle the chopped cucumber, mint, croutons and grated parmesan on it. For the final touch, drizzle some olive oil. Serve chilled and add hot croutons on the top.
9. Beetroot Raita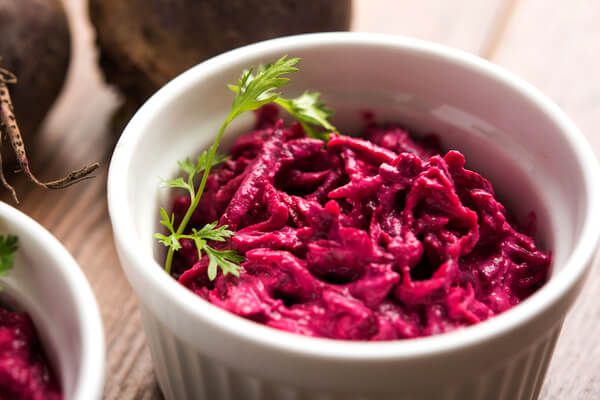 Every Indian food spread is incomplete without some Raita. This is a healthy and delicious Beetroot raita you can whip up in minutes. Add some curd in a bowl and add boiled beetroot to it. Blend them together. Now, pour the mix in a bowl, add chopped cucumber, and finely cut onions. Add salt and mix well. Garnish with coriander leaves and serve.
10. BBQ chicken sandwiches and pickled cucumber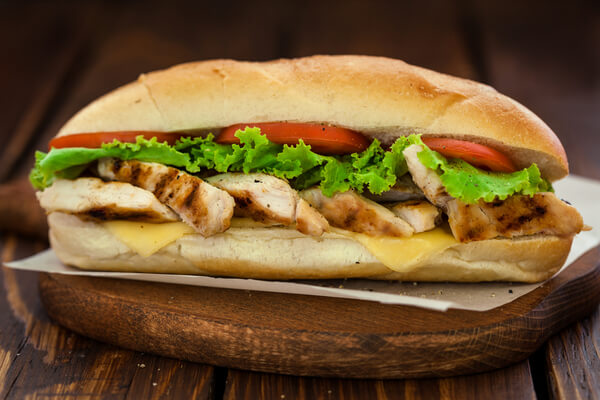 You will find cans of BBQ sauce in any supermarket, and the sauce goes great with but chicken, a classic combination. Pickled cucumbers, chicken, and barbecue sauce spread on freshly toasted bread sound like HEAVEN. In a medium bowl, add cucumber, onion, vinegar, and salt to taste. Let it sit, occasionally tossing, for 15 minutes. Meanwhile, separate meat from the chicken and throw away the skin and bones. Cut the chicken into big pieces. Spread the barbecue sauce on toast and top it with the chicken and the cucumber mixture. Top with potato chips, if you wish, and sandwich with the other slices of bread.
Conclusion
Everyone has loaves of bread, some mayo, fresh veggies, and a few basic spices hanging out in your kitchen cabinet. So bring them all out, mix a few things together and make yourself a tasty meal in no time. No cooking, baking, or heating is required! From quick snacks to loaded sandwiches to refreshing cold soups and delightful desserts, this no-cook menu has been designed just for you.