As every dietician and doctor suggests, breakfast is the most important meal of the day. While most of the millennials tend to lazily avoid this meal purposefully, there are excellent ways to make breakfast fun to eat. Like every meal, it requires hard work, but having warm homemade meals early morning is the best feeling in the world. It is extremely easy to make the breakfast and store them in your casserole or hot box, just to be served warm. 
Top 10 Indian Dishes for Breakfast
While the south-Asian country of India is famous for its spices, it is important to notice that too much spice early in the day is not the best way to look at a healthy eating pattern. Since the stomach stays empty for longer durations during the night, the breakfast needs to be healthy, filling, yet, less-spicy. 
1. Potato Stuffed Paratha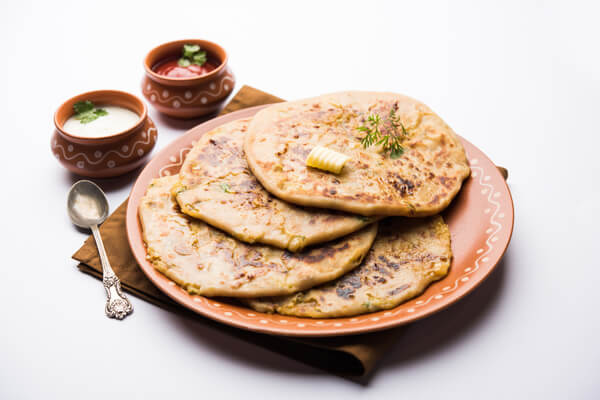 Commonly known as "aloo paratha", potato stuffed paratha, or Indian flatbread is a very popular breakfast dish. You can use whole wheat flour to make the dough and stuff it with a spicy potato mash. The stuffed pieces of dough are then rolled and lightly fried in butter, ghee, or vegetable oil. These parathas are nutritious and taste delicious with some sour yogurt or even pickles. Store the parathas in a casserole, and squeeze yourself a glass of fresh orange juice to drink with.
2. Gram Flour Pancakes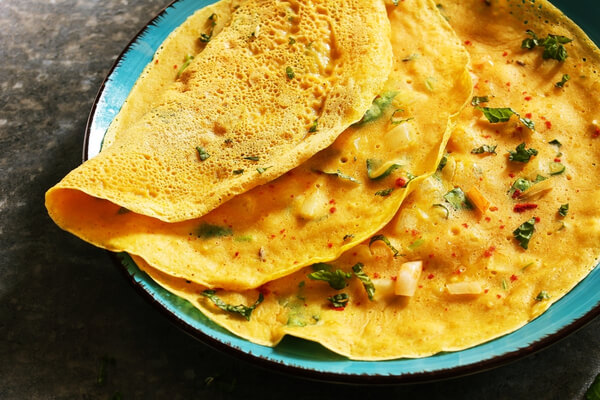 Gram flour Pancakes are the Indian version of the conventional pancakes. These are cheaper to make while being a healthier alternative to maida pancakes. These also can be mixed with onion and masala to make crispy Indian masala pancakes, which can be clubbed with yogurt, ketchup, or achaar. The Gram flour pancakes are extremely easy to make and store in a casserole, as you can either use your induction, gas oven, or even roti maker to instantly make good food. 
3. Puri with Curry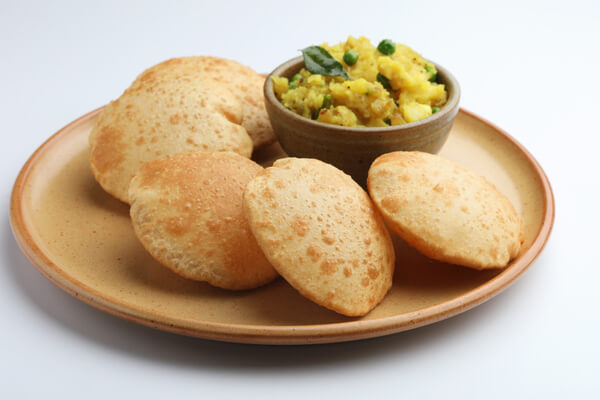 Puri with curry is the great Indian staple breakfast item. These are spread across the longitude and latitude of the country and bear various names, compositions, and combinations. Nevertheless, Puri sabji refuses to get boring, ever. Places like Bengal like having it with daal or bland potato sabji alternatively, while individual choices vary from achaar and sambar to various kinds of meat. While this is not the most healthy choice for your morning breakfast, puri being all deep-fried in oil and fat, it is a tasty choice that won't do any harm if eaten rarely. Serve warm puri from your casserole along with a bhaji, and it will be great start to your day.
4. Paneer Pav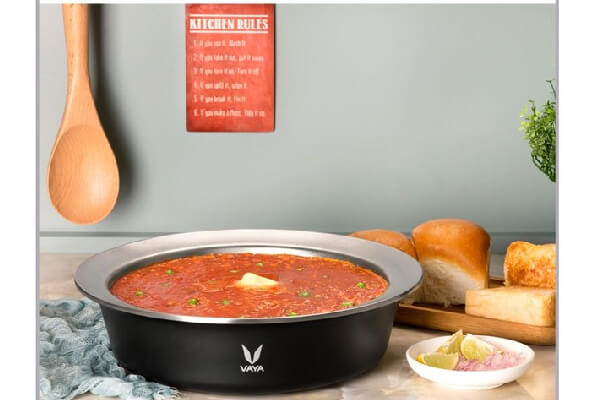 Sandwiches are a popular breakfast food and in India, the soft, tasty pav is a great replacement for the usual white or brown bread slices. You can make the filling by stir-frying diced paneer with some onions, tomatoes, garlic, and spices like turmeric, chili powder, cumin, and black pepper. This will make a creamy mixture and you can layer it inside two halves of Pav. Make sure to store the pav in a hot case to serve it warm during a meal time.
5. Green Peas Crepes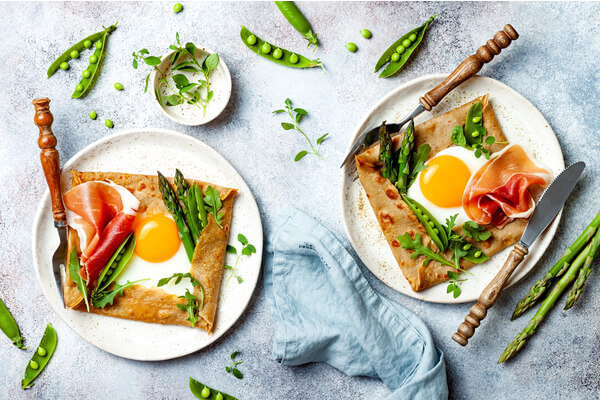 This is a wintertime special. In winter, peas are in full season and you will be able to get the freshest produce. Ground some peas into a fine paste and season with your favorite spices. Create the crêpe batter by mixing some flour, water, milk, and salt. Slowly mix the pea paste. This will create lovely and thin crêpes. You can even keep some in a hot box while you prepare some other dishes. 
6. Barley Idli with Vegetables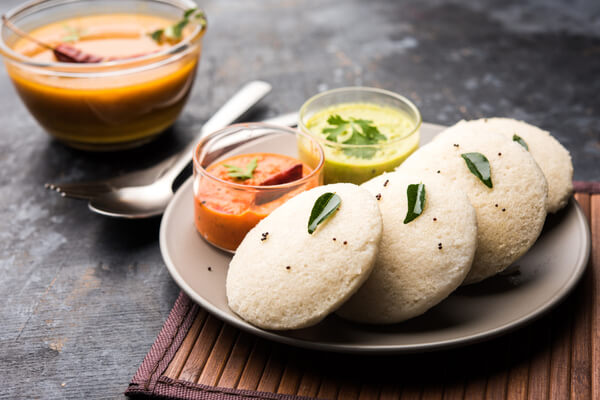 Idli is the staple rice-based breakfast item in India. Although it originated from southern states like Tamil Nadu, it is widely sold as instantly available street food in all parts of the country. This rice cake is made from fermenting a carefully curated rice paste to perfection. Parents have been making this delicious meal filled with fiber for generations now. With modern-day technology and obviously, perpetual laziness, readymade idli powders are available so that you can instantly make them from scratch. They can easily be paired with coconut and peanut chutney, the classic combination, or with sambar daal and vegetables. Serve from a casserole, and you will enjoy the idli more.
7. Oatmeal Dosa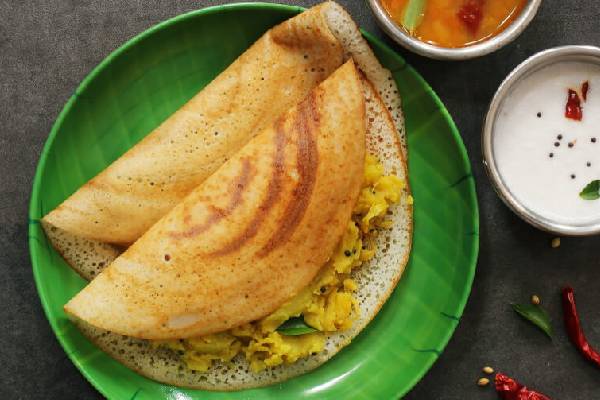 While dosa is a South Indian staple, you can opt for a healthier alternative. All you need to do is mix a quarter cup of oatmeal with the dosa batter. To make the dosa a little more filling, you can layer some curried potatoes and other seasonal vegetables. If you are craving something delicious in the morning, then an oatmeal dosa served warm from a casserole is the perfect dish. 
8. Chole Bhature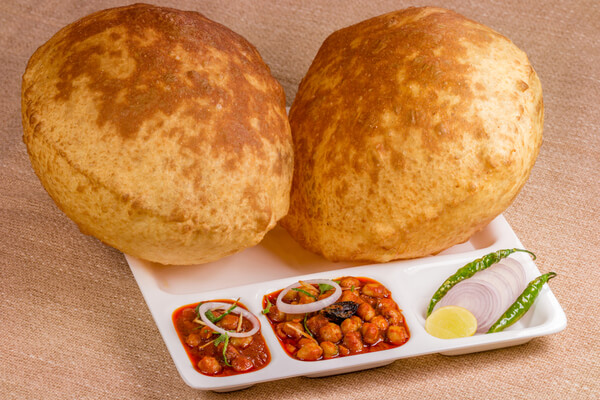 Chole Bature, the staple North Indian breakfast delicacy is a platter of freshly deep-fried bhature with a spicy curry of chickpeas or chole. Although this dish is popularly known to be from Delhi, dhabas from all over the country serve this delicacy. This can be easily made at home, with very regular and domestic ingredients. It tastes best when served warm from a casserole. You can always club this with a glass of badam milk or khass ki sherbet. 
9. Sweet Corn Rice Upma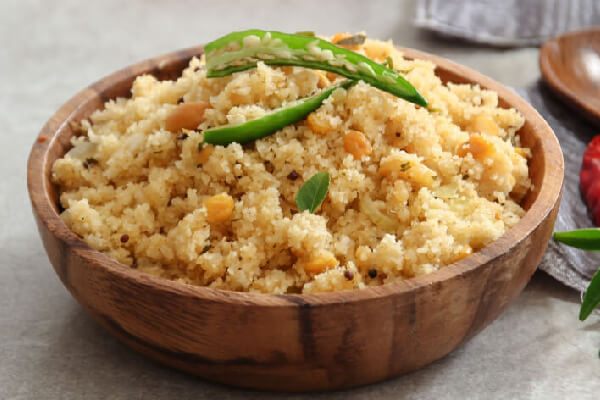 For all the vegans or vegetarians, here comes the sweet news. If you want to avoid eggs and all other animal proteins, but still want your rice tasty, corn is among the best few options. Upma is a traditional breakfast dish of southern India, and one can always mix and match the recipe of upma to make sweet corn rice upma which is sweet, tasty, and nutritious. Additionally, you can always just use last night's leftover rice and turn it into the next day's breakfast or brunch, make sure to use a hot case to keep it fresh. 
10. Rasam Vada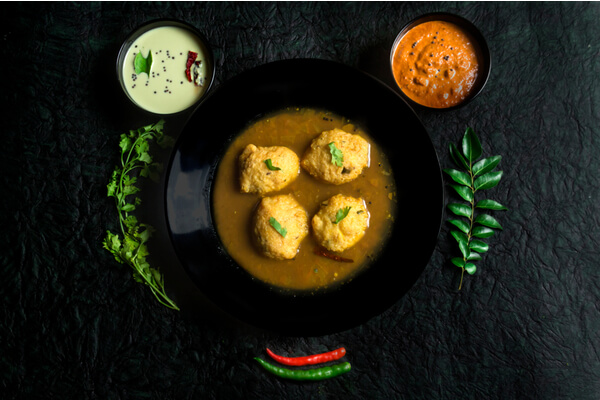 Rasam Vada is essentially fried vadas made of flour and homely ingredients dipped and boiled in a spicy and mouth-watering rasam soup. Rasam vadas more than often have family recipes, but the staple is exceptionally easy to make and convenient to eat. Serve warm from a casserole, and rasam vada will become your favorite breakfast dish.
Final Words
Casseroles have drastically changed lives. While people no longer have to worry about having to choose from having cold food or managing to cook just before eating, storage has also ensured you get to plan your day accordingly, as people get busier with their lives. Having warm homemade food has become easy and convenient due to the invention of hot cases and casseroles. Cook you breakfast dish, and store it in a hot box to serve warm when it is time to have breakfast!