Introduction
It is impossible to be an Indian and not resonate the summer season with some juicy mangoes. It is rightly said that mango is the king of fruits. And why not? There are a number of things that you can do with ripped as well as unripe mangoes without flinching. Moreover, there is at least one recipe from every state and every community all across the globe that has a special mention of mangoes. A thermos flask filled with cold mango milkshake, an insulated tumbler filled with cold mango lassi or a casserole filled with mango salsa, every single mango dish does sound delicious, doesn't it?
 So if you ever need to uplift your mood and beat the crazy heat of the summer season, then just quickly wear your chef's hat and tickle your taste buds with these fantastic mango recipes.  
Mango Recipes That Are Perfect for the Summers
1. Mango Lassi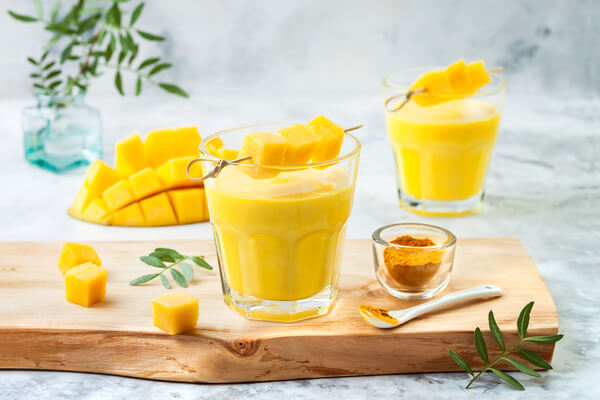 You can never go wrong when it comes to this yogurt-based drink. It originated in the Indian subcontinent and is typically made with yogurt, water, spices, and fruits. Lassi is rich in protein content and, at the same time, helps people to provide a cooling effect to their bodies. So, take a blender, add some curd, water, and freshly chopped mangoes, and blend them all together. You can also add some mint leaves if you want to garnish your drink! If you wish, you can also pour it into an insulated tumbler and take refreshing sips while at work.
2. Mango Kulfi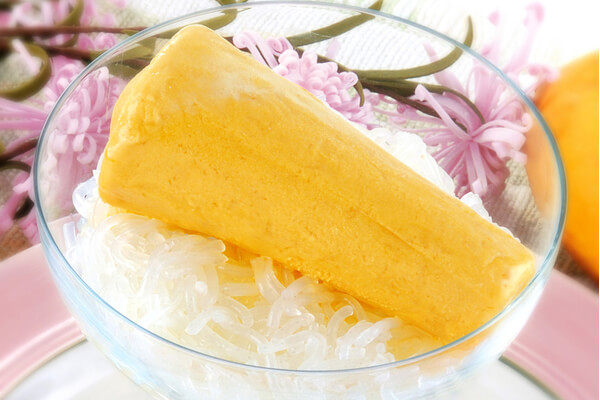 The summer season is incomplete without mangoes, and the same can be said about ice cream as well. The market is full of mango-flavored ice creams, but can anything beat the creaminess of some homemade mango kulfi? Not at all. Blend some chopped mangoes and add the mango puree in a bowl along with some whipped cream, condensed milk, and some dry fruits. Once the mixture is combined well, transfer it to the kulfi mould and freeze them for a few hours. Take out your mango kulfi once it has settled well, and enjoy it with your family. 
3. Mango Cheesecake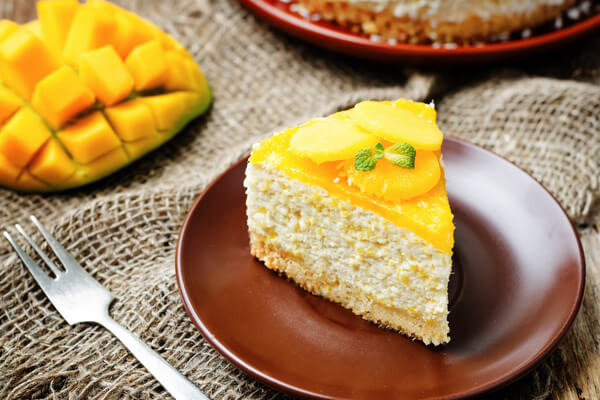 If you are tired of baking all the truffles and brownies, then try out this simple yet delicious mango cheesecake recipe today. To prepare your first layer, mix crackers, sugar, melted butter and add them into a springform pan. After that, combine cream cheese, mango puree, buttermilk, and eggs into a thick batter. Add the mix into the pan and bake it for 4 minutes. Cool it down, and then add some fresh mangoes on top right before you serve them.
4. Aamras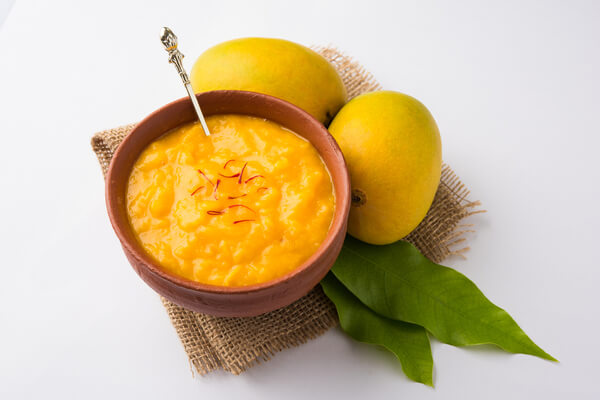 Aamras is a very popular delicacy from regular Gujrati and Maharashtrian households. You can have it with poori or just have it as it is. Blend mangoes into a smooth pulp and transfer it into a bowl. Add some cinnamon, a pinch of saffron, and some milk to thin the consistency. Mix it well and keep it to chill inside the refrigerator for 30 mins before serving it.
5. Mango Avocado Toast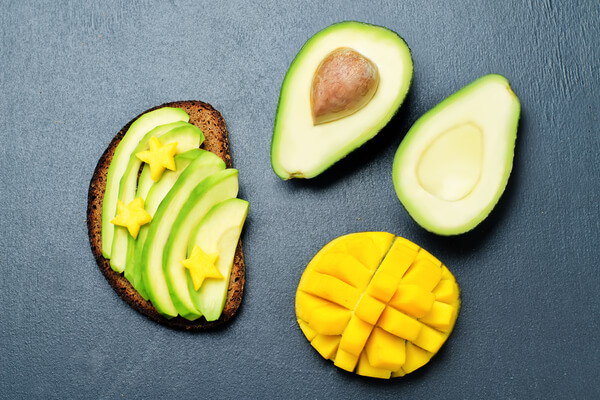 You can just pack this simple recipe in a hot case and carry it for lunch even when you are running short on time. Toast some slices of bread, and evenly spread mashed avocados on top. Slice some mangoes and place them on the toasted bread. You can sprinkle some chili powder and squeeze some lemon juice on top.
6. Thai Mango Salad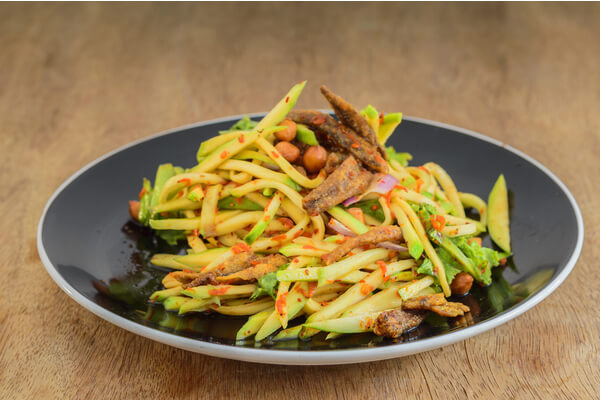 It is a great recipe if you are hosting a bunch of people or just want a quick salad to carry for your lunch. Just chop some of your favorite vegetables (that you can add to your salad) and some mangoes. The entire process can take you about 10-15 minutes if you have got great knife skills. Then give it a good mix, then add some lime juice, fish sauce, sriracha, sesame oil, a little bit of honey, and finally some peanuts on top for the extra crunch. Serve it in a casserole for your guests, or just pack it in a lunch box.
7. Aam Panna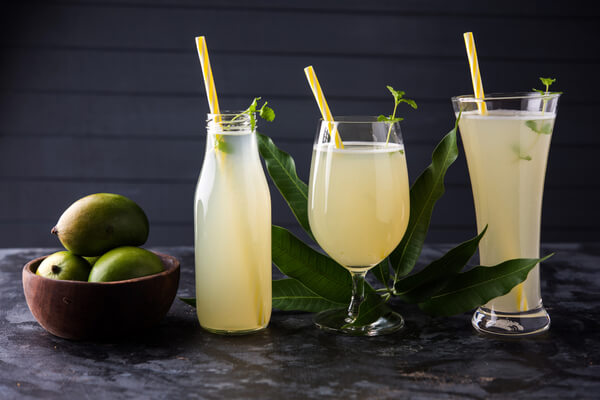 So, here is a take on unripe green mangoes that you can use to make a super healthy beverage! When the summer season starts to hit the Indian subcontinent, it takes time for the mangoes to ripe and get the desired yellow color and sweetness. But since you should always have more mangoes than you usually can, just start the season with tangy green mangoes. Aam Panna will help you kill the heat like anything. Boil some green mangoes and then peel off the pulp with a spoon. Add the pulp into the pan and add some cumin powder, black salt into the mixture. Once done, take one tablespoon of the mixture in a glass, and add some chilled water on top. You can also add some lemon, ginger, and mint leaves for the extra punch. 
8. Aam Dal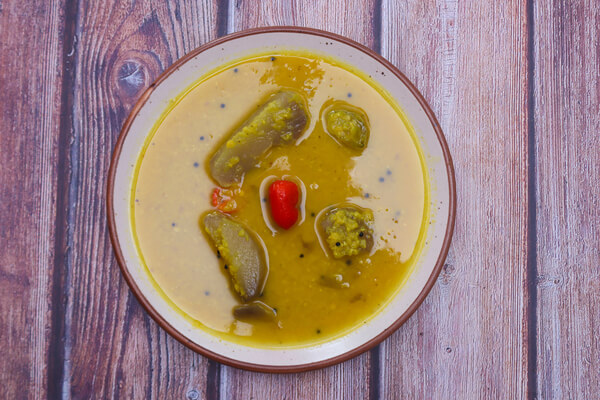 This particular recipe has indeed found multiple variations all across India. Half cook some dal and then add the grated pieces of mango into it. Cook them together till you get a good consistency. On another pan, heat some ghee, add some mustard seeds, onion, garlic, chilies, and curry leaves. Then add the ingredients to the dal and mix it well till all the flavors seep in. 
9. Mango Mousse with Coconut Cream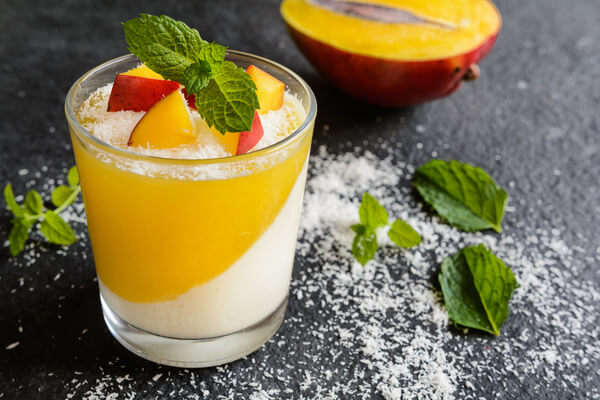 This recipe is a cure for your instant sugar rush, just whisk the coconut cream, blend the mangoes into a smooth pulp, and heat the gelatin. You can add some maple syrup while combining them together to get a grip on the Mousse. Combine all three together and enjoy your serving. 
10. Mango Popsicles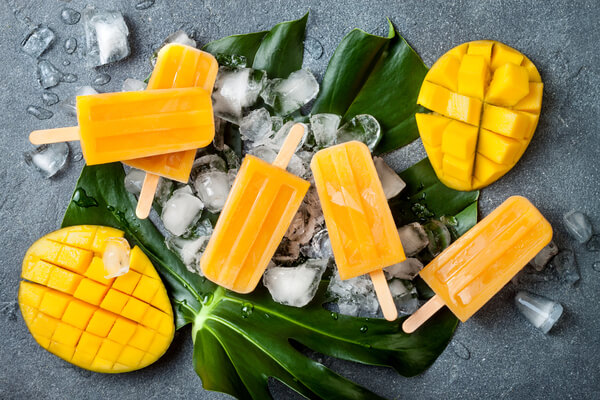 If you are lactose intolerant or you just prefer ice over cream, then popsicles are for you. Simply add some warm gelatin in some mango puree and add some sugar as per your requirement. Adjust the taste by adding some sugar as per your requirement. Set them in moulds overnight and enjoy your homemade mango popsicles.
Conclusion
It is difficult to find people who do not love the idea of mangoes. You can literally make anything and everything using the intense pulpy and tasty mango flavors all throughout the summer season.