Superfood smoothie is the ultimate way to add the maximum amount of nutrition into one drink. Not only does it provide a good amount of energy to the body but also keeps the mind sharp. Superfoods are actually super healthy. It can be consumed for breakfast or post-workout beverage. It is the quickest, easiest and healthiest breakfast option available. Keeping the ingredients ready the night before would do. Just put the ingredients together in the blender the next morning, portable and healthy superfood smoothie is ready to go. It can be easily carried in an insulated water bottle or a vacuum flask
Top 10 Healthy Superfood Smoothie 
Given below are top 10 superfood smoothies that are very easy to make and packed with nutrients. Don't worry, just because it's healthy doesn't mean it tastes boring. 
1. Blueberry and Spinach Green Smoothie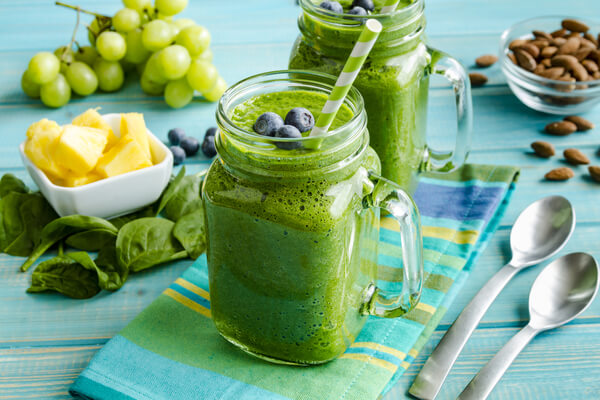 Blueberry is an antioxidant superfood whereas spinach is packed with nutrients such as – Vitamin A, Vitamin C, Vitamin K, Vitamin B2, Folate, Magnesium, and Iron. Very few vegetables are rich in Vitamin K. Hence the combination of blueberry and spinach gives a heavy and delicious smoothie. This smoothie is not really sweet, honey or juice of preferred choice can be added to give a sweet taste. All vegan, low calorie, and delicious are ready to be consumed. Make it, and pack it in a flask or an insulated water bottle, and you are all set!
2. Kale Smoothie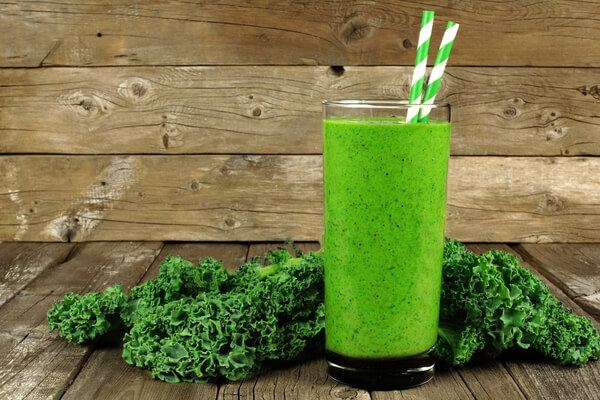 This smoothie recipe of kale is actually delicious unlike the other boring and bland recipes of kale. The ingredients include kale, banana, pineapple, Greek yogurt, almond milk, peanut butter, and honey.  Coming to the nutrient part Kale is rich in Vitamin C, Calcium, Iron, fiber, and antioxidants. Banana is high in fiber and pineapple is rich in vitamin C and Manganese. Honey is filled with antioxidants and adds sweetness to the smoothie. Almond milk and Greek yogurt add extra flavor and texture to the smoothie. Don't put the stems of kale into the smoothie. For a thicker smoothie, add more bananas. Pour into a thermos flask and you are all set for a healthy drink on the go.
3. Plum Quinoa Smoothie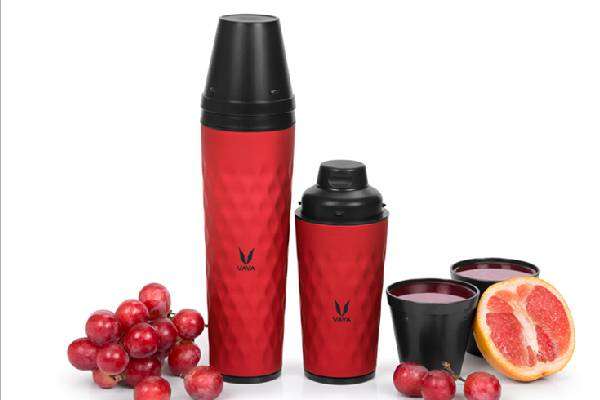 This is a unique recipe that can be made out of leftover quinoa as well. Quinoa is a gluten-free superfood. It's rich in protein and packed with minerals like – Iron, Magnesium, Zinc and, Phosphorus. Plum on the other hand is a good source of antioxidants. Keeps heart disease, anxiety, and high blood pressure away. All you need for this smoothie are – banana, quinoa, plum, almond milk and, cinnamon. Vanilla essence can be added for extra essence. It can easily be stored in a tumbler or a vacuum flask and consumed later on. 
4. Oat and Coconut Smoothie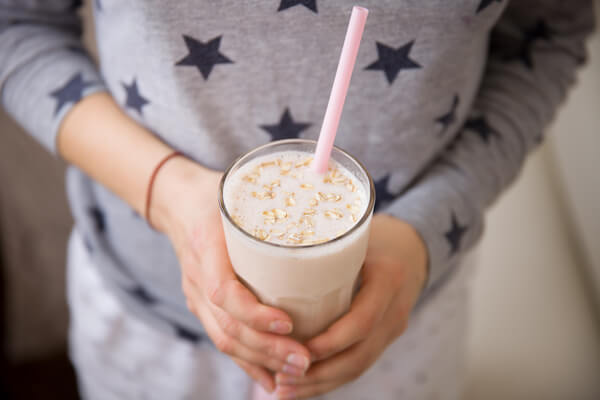 Tired of having the same boring oats for breakfast every day? Convert it into an energizing smoothie. Coconut oil is a superfood that is rich in lauric acid and fatty acids that keeps cholesterol in check. It falls under the ketogenic diet as well. For this smoothie, banana, honey, yogurt, coconut oil, and ice are required. Blend it until smooth and serve it with ice. It can also be stored in the insulated flask and consumed later. 
5. Coconut Turmeric Smoothie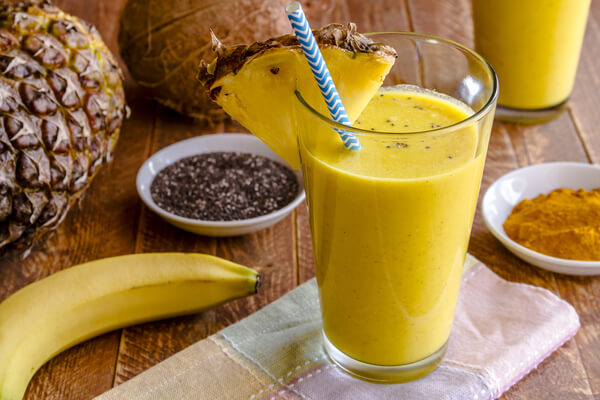 This smoothie consists of the goodness of turmeric, coconut, and Maca. Maca is a superfood that improves libido in men and women. It fills the body with energy, improves mood and heart circulation. For this particular recipe, the ingredients are – frozen pineapple, banana, coconut, turmeric, cinnamon, ginger, chia seed and, maca. Just blend all the ingredients until smooth. A protein-packed smoothie is ready. Pour into a flask or insulated water bottle with wide mouth, and you are all geared up for a health drink.
6. Swamp Smoothie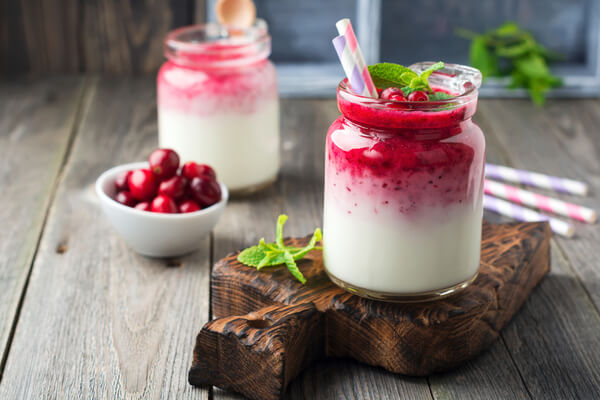 Don't get discouraged by the name and the look of it. The ingredients include – strawberries, banana, chopped broccoli, steamed or raw, spinach, almond milk, cacao powder and, shelled hemp seeds. Yes, broccoli is an unconventional addition to it but it tastes good. Hemp seed is the superfood in this smoothie which is rich in healthy fats and it is a plant-based protein. Along with it has the goodness of spinach, broccoli, and almond milk. Make this healthy smoothie and pour it in a flask to keep it chilled.
7. Strawberry and Goji Berry Smoothie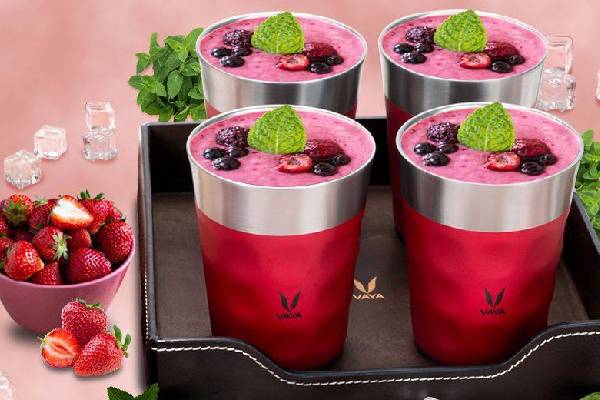 Goji berry is a superfood since it has a chemical compound called phytochemicals such as – beta carotene and polysaccharides. It provides protection against eye-related diseases, controls the release of blood sugar, provides immune support, and is a good source of antioxidants. The requirement for this smoothie is – goji berry, strawberry, almond milk, honey, and ice. Blend it in until smooth. Just remember to soak the goji berries in water for 15 mins before blending them in with other ingredients. 
8. Blueberry Flax Smoothie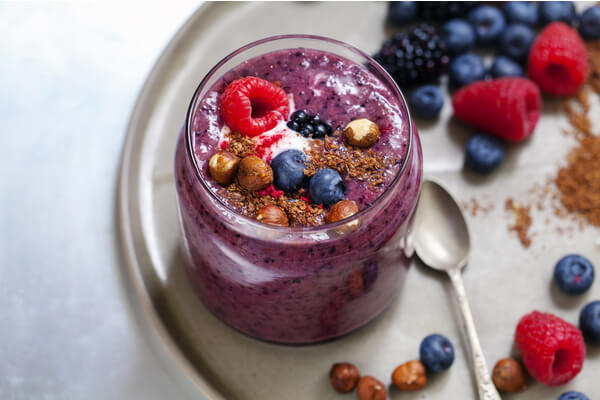 This recipe of smoothie has the perfect amount of sweetness from blueberry, fiber from the flaxseed, and protein from the Greek yogurt. These seeds are powerhouses of nutrition such as – omega-3 fatty acids, fiber, vitamin B. blend all the ingredients together, the perfect creamy and delicious smoothie is ready. Almond milk can be used for better taste and honey if more sweetness is required. 
9. Avocado Kale Smoothie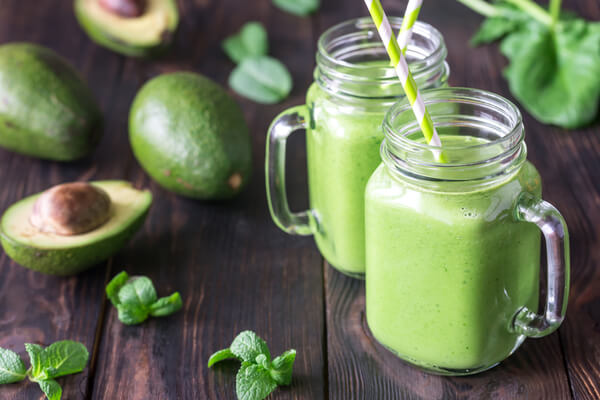 This smoothie is the ultimate green smoothie jam-packed with nutrients of Kale, Banana, Avocado, Almond milk, and pistachio. Avocado is a nutrient-dense food. It is rich in Folate, Magnesium, Vitamin E, and fiber. This is a quick go-to recipe if the morning is packed with work. The topping for this smoothie can be pistachio or cocoa chips if you like chocolate in your smoothie. Pour this smoothie into a thermos flask or insulated water bottle and you are in for a treat!
10. Banana Smoothie with Nuts and Seeds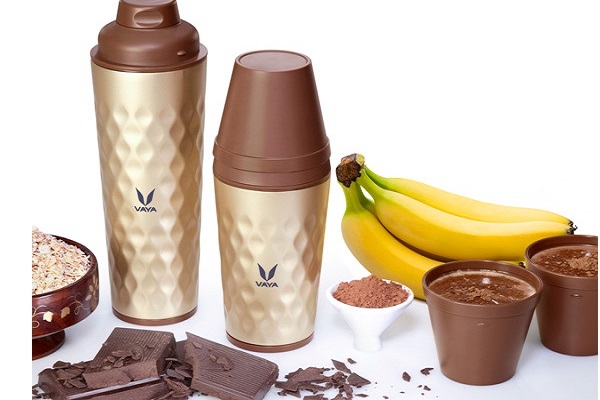 This smoothie is filled with nuts and seeds as the name suggest. It has banana, flaxseed, pumpkin seed, sunflower seed, turmeric, almond milk, almond butter and honey. Only a tablespoon of the seeds would do. Add all the ingredients and blend it in. it can be served with a dust of nutmeg for extra zing.  Pour this into a wide mouthed flask or water bottle, and top it with a few more nuts to pack in some crunch.
Conclusion
Now you have got the recipe of top 10 healthy and a lip-smacking smoothie which is also filled with ultimate nutrients and minerals. It is very easy to make one and can add or eliminate ingredients of their own choice. It is open for experiment and might just invent a better tasting smoothie, who knows? The smoothie can be stored in a tumbler, vacuum flask, or insulated water bottle and carried anywhere. Go ahead and find the most delicious superfood smoothie.