It shouldn't come as a surprise that drinking more water has several benefits for your body. Your body needs water to function and carry out numerous bodily functions from something as complicated as flushing out toxins, improving bowl movements, improving energy levels, maximize physical performance to something as simple as keeping your skin hydrated. Also, did you know drinking more water can help in weight loss? Now, where's your water bottle? Grab it, drink loads of water and be assured that it'll help you control your weight.
Indian summers can be too warm to bear. You're constantly sweating be at your home, your office or outside. Your intake of water in summers require a boost. But drinking water can often get boring and monotonous. So, what's the remedy? How to trick yourself into drinking more water? With some quirky ideas, some fun games, and fixing some fun rules for yourself, you can easily increase your water intake. 
Read on to find out more! 
Fun Ways to Drink More Water
1. Add Flavor to Your Flask!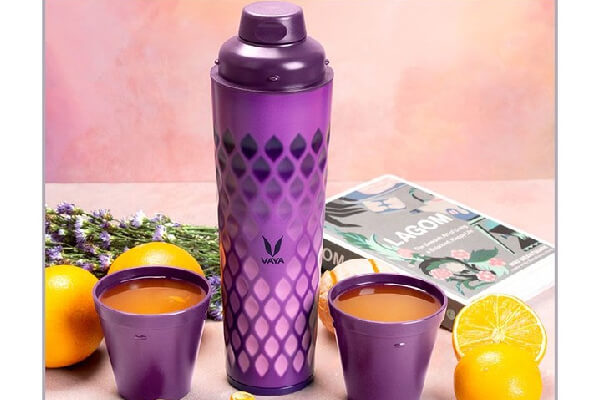 Add some taste to your water to make it fun while drinking. You can add a combination of fresh fruits (strawberries, lemon, apple, pear) or fresh vegetable based flavors like cucumber, tomato, ginger, celery etc. You can infuse your water with a hint of herbs (basil, mint, lavender) or a hint of spices (cinnamon, ginger). Play around with the combinations to make perhaps a lemon basil flavor or a apple cinnamon flavor. Make a new combination everyday and keep experimenting! Now, how fun is that? 
2. Set Rules for Your Water Drinking Habits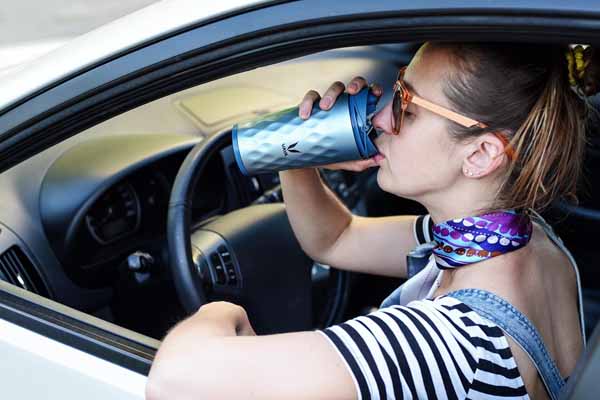 Make new drinking water habits a part of your daily routine. Start a new habit by drinking water before/after one of your most common daily activities like going to the washroom, every morning after waking up, before and after every meal, before and after exercising etc. You can even set a time to drink water. Say, at 5 P.M everyday or 9 P.M and so on. Keep reusable water bottles at every corner of your house and take a sip after every long activity like when you're finished reading a book or are done with cooking etc. 
3. Use an App to Track Your Water Intake 
Tech savvy? Love using apps for tracking daily activities? Then why not for tracking your daily water intake too? Keeping up with how many bottles of water you've finished in a day can be tough to track. Apps make it easy (and fun).  There are many water reminder and tracking apps available on the internet. Download them on your phone to set daily reminders and alarms. 
4. Eat Water Rich Foods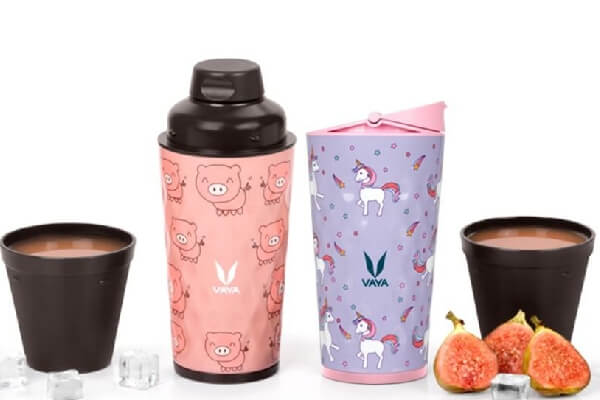 An amazing way to increase your water intake is to cook and eat yummy water rich foods. Set of delicious meals made from fresh fruits and vegetables that have a lot of water in them. Sneaky, huh? Time to add water rich food products to your shopping cart. Add cucumber (96% water), zucchini (95% water), watermelon (92% water), and grapefruit (91% water). You can also go for celery, spinach, broccoli, Brussel sprouts, apples, oranges, lemons, mangoes and more. Make a shake, a smoothie or even a fancy meal out of them.
5. Use a Water Bottle to Track How Much Water You Drink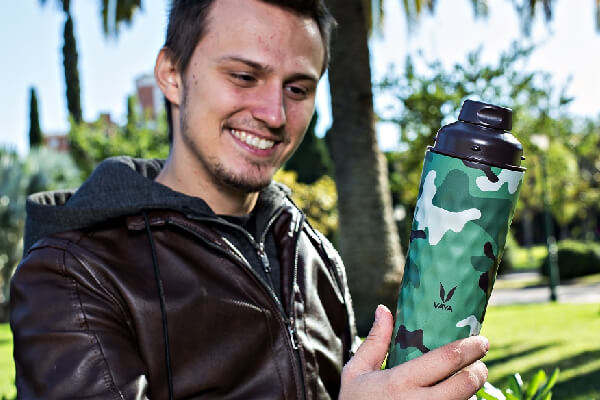 There's something really cool in seeing yourself progress everyday as you reach your personal goals. Set a daily water goal for yourself. This would really encourage you to keep on keeping. In fact, having a fun, visual way to see your effort is to use a personalized water bottle
6. Time to Munch on Salty Snacks?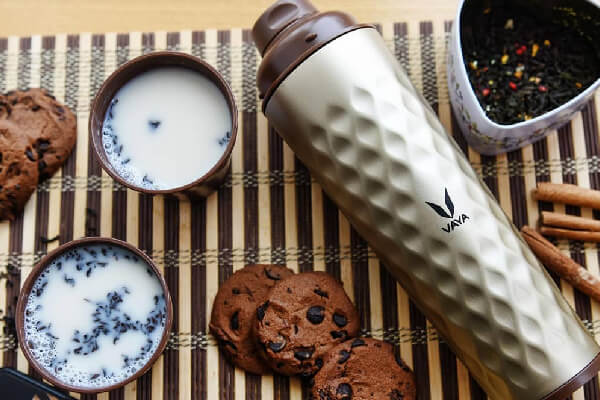 Get your chips, pretzels, salted nuts, popcorn packets ready because there's good news for you. Salted snacks make you want to drink more water. Whenever you're on a snacking spree, keep your water bottle filled and ready by your side. So, what are you waiting for? Munch away! 
7. Chai Time!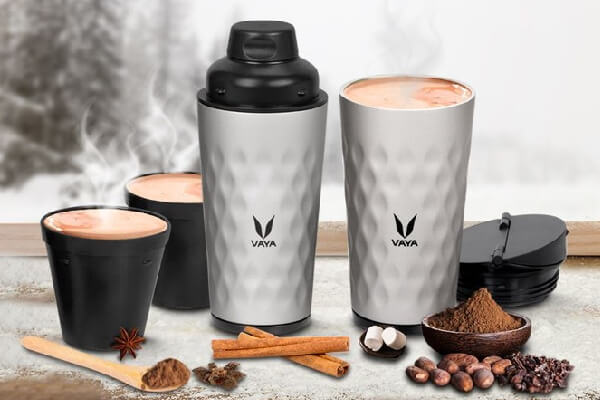 What really is tea though if not deliciously flavored water? The best type of tea to help keep you hydrated and increase your water intake is herbal tea. Try adding a hot cup of tea during winters and cool iced tea during summers, to your daily schedule. Drink an extra sip of tea instead of an extra sip of bottled water. Flavor the tea with spices like cinnamon, ginger with hints of honey, lemon and lavender. Make chai time fun! Carry a glass of chai in an insulated flask, one that would keep it warm!
8. Add Lots of Ice to Your Drinks and Smoothies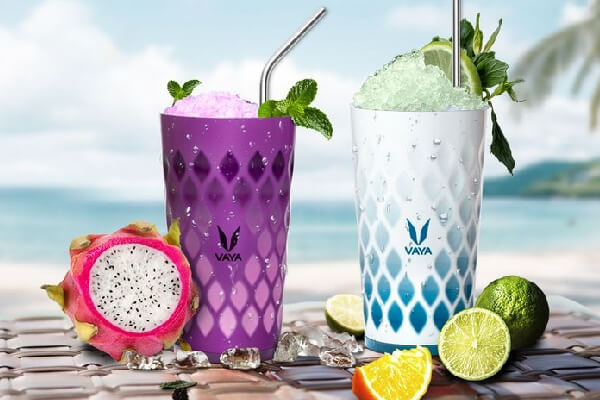 Add lots of ice cubes to your glass of juices, your smoothies, shakes and iced tea/ coffee. That's just a sneaky way of adding water to your drinks. Guess what? It works! Adding just four ice cubes into your drink adds roughly half of a cup of water to it and you'll barely notice. Water on its own can get quite monotonous, so adding ice cubes to your drinks can be a quirky way of drinking more water. 
9. Add More Heat to Your Food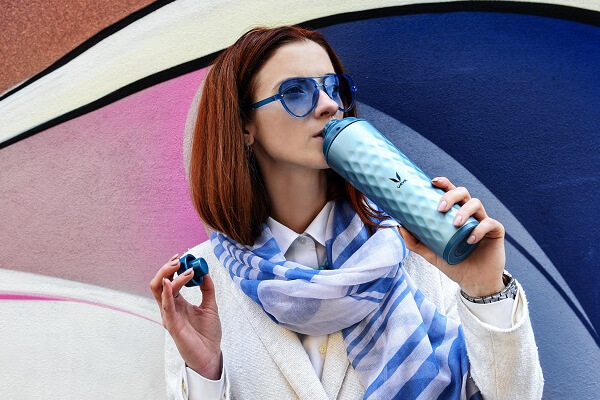 It's no news that spicy food can kick you into drinking more water. Add extra chilies, hot sauce or peppers to all your meals. This is a really easy (and tasty with just the right amount of spice) way to bump up your water intake. Most people feel the need to drink more water to cool down their mouth after bites of spicy food.
10. What Is a 'Smart Water Bottle'?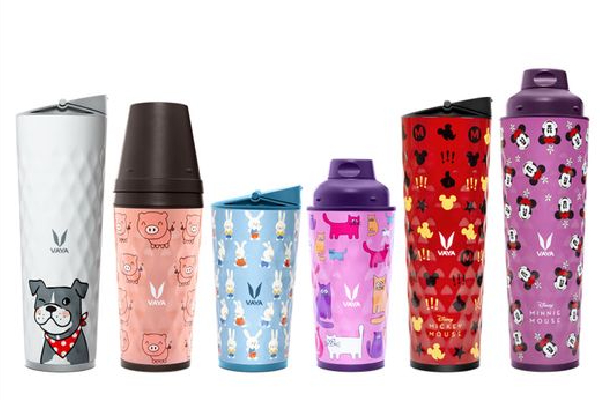 Smart water bottles track your daily water intake. You don't need a Gadget Guru to tell that it's a super fun way to track your drinking habits especially if you love new gadgets. Smart Water Bottles can help you calculate the approximate amount of water you're drinking daily, set reminders and track your data so that you can improve your hydration habits over time.
Last Words 
Drinking adequate amount of water every day is absolutely essential for your body. However, it can be tough to develop daily drinking habits, especially if you are busy. So, try out the above 10 fun ideas to increase your water intake.
Drink up (water, of course)!