In today's fast paced world, it can be legitimately challenging to cook 3 healthy meals, every day. Dinners particularly could be taxing, as anything would be after a hectic day. Although it's easier to lean towards quick but not so healthy meals, or takeaway, it doesn't come close to a simple yet nutritious home-cooked meal, that lands straight in your heart! And, nourishment has never been just about eating, it's about what you eat.
That's where this list of amazingly delicious yet quick-to-prepare dinner meals come in. Devoid of your regular upma and khichdi, the list has curated recipes that are unique, healthy and delight your palate. Read on to know about a few interesting dinner recipes that you can quickly rustle up on those hectic week days. You can prepare these dishes and store them in an insulated casserole, so you are all sorted for dinner on busy weekdays.
1. Masala mixed vegetables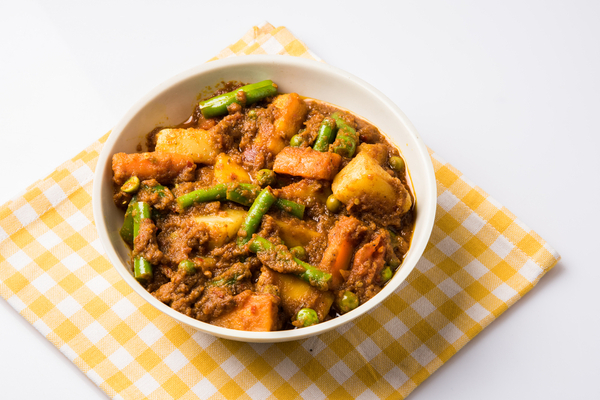 This dish sounds like it belongs at the top of the fancy plate charts, but it is way simpler than it sounds. Vegetables sautéed in oil along with cumin, asafetida, fennel seeds and Indian spice mix are pretty classic fare as far as meals go. You can make this entire dish in less than twenty minutes using the vegetables you have in hand. This masala mixed vegetables go well with plain rice, roti or even dosas. If you are committed to Keto lifestyle, or as a practice do not indulge in carbohydrates, then a casserole filled with this mixed vegetable masala is all you need and you are all sorted for a busy night!
2. Nachos with chicken, veggies or just cheese!
Nothing hits the spot quite like a fabulously large platter of nachos. These can be prepared devastatingly quickly. In twenty minutes or less, you can have a scrumptious plate of nachos without having done more than placing a tray in the oven. My favorite part about these nachos is actually preparing them. The process is utter madness: chop up your favorite ingredients, throw a bunch of nachos on a platter, and literally throw all the chopped-up ingredients all over the nachos, sprinkle some fresh cheese, and toss everything into the oven. You don't even have to think about it. Not just a delicious dinner, you also have a meal idea that is so different from your monotonous dinner menu.
3. Egg Salad Toast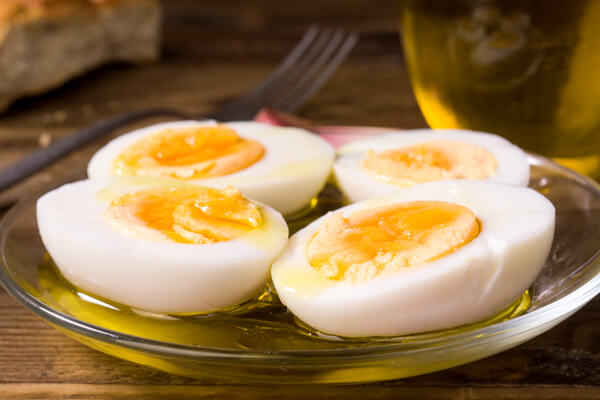 The problem with egg salad sandwiches is that they have this reputation of being a lazy man's meal. This isn't really the sandwich's fault. It's the fault of the unimaginative chef. You can make a quick and easy egg salad sandwich that also looks good and tastes great. The secret is to add extra ingredients that give it flair – that's where jalapenos or olives or fresh herbs come in.
4. Chinese Lo Mein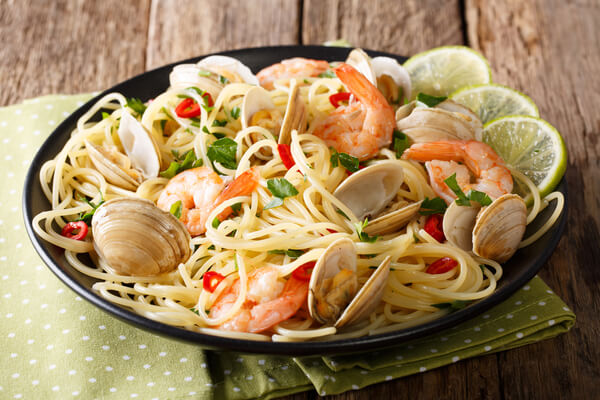 Most people are probably familiar with the Chinese dish known as chow mein. While chow mein is crispy stir-fried noodles, lo mein is soft boiled noodles soaking up the sauce. If you have the sauce handy, preparing lo mein takes just about 20 minutes. You can make the sauce ahead, probably during the weekend and refrigerate it.
Lo mein is special also because of the different variations you can try. Meat, chicken, shrimp or vegetables, lo mein tastes great when made with each of these. Store these soft and delicious noodles in a casserole, to keep warm and fresh!
5. Crispy Eggplant with Minty Yogurt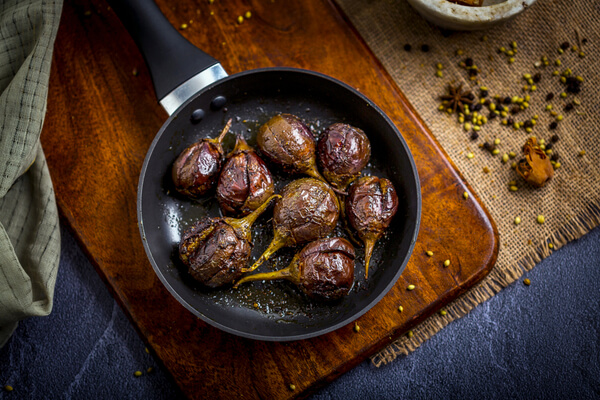 This dish is for all the vegetarian lovers out there, but not really for vegans, because of the yogurt. Eggplants are top notch plant-based protein sources, and it takes only a few minutes to fry them up nice. This is more like frying a bajji or a fritter, but with a different batter. You can actually make this dish without the yogurt and substitute it for something like mint chutney if you happen to have a jar laying around. The mint chutney adds an extra kick to the entire dish that will make you want to slap the table.
6. Chicken Broccoli and Pasta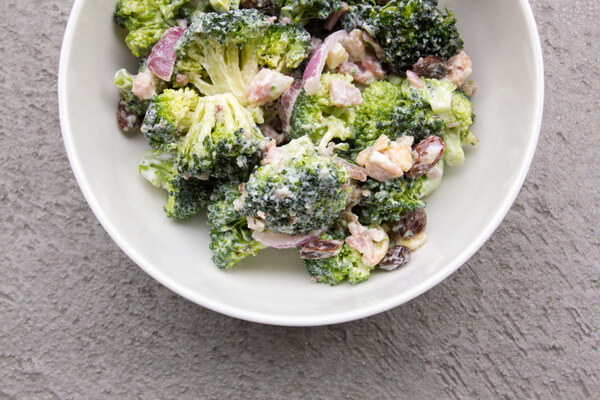 Fancy pasta dishes are notorious for being slow cooked wonders. Part of this is because of the meat used in the cooking process. The key to quickly cook this pasta however, is to cook the chicken in one pan while boiling the pasta and broccoli together. That's right, efficiency rules the day when it comes to quick meals. And since all the ingredients in this dish are somewhat bland, it's important that you spice it up with your favorite herbs and seasonings. Make sure to store this pasta in a hot case to keep warm and fresh!
7. Whole Grain Spaghetti with Tomatoes and Garlicky Vegetables
This dish sounds fancy, and looks fancy, but can be prepared in a matter of minutes. It is extremely flavorful and colorful and extremely fun to plate and eventually eat. On top of being tasty, this dish also happens to be rather on the healthier side of things. The whole grain noodles are a thousand times better for you than any pasta made using processed four. And this pasta is filled with all types of healthy veggies that you definitely want to include in your diet. Pasta from a casserole, and some fresh salad to go with, this is all you will need to end your day with!
8. Omelet with chicken and Potatoes
This omelet is quite different from the one you are used to having. And it has more than just eggs as well; it's also full of vegetables, potatoes, and the much-loved chicken. Fair warning though, this omelet is addictive, and you may be tempted to overindulge.
9. Fisherman's Soup
There's something comforting about soup; it's hot and strangely filling in a way that puts you at ease. A bowl of hot soup at the right moment can literally turn a bad day into a super awesome day. This particular bowl of soup is actually pretty simple to make. Its star ingredients are halibut and mussels, which give the soup its amazing aroma. The key to cooking this ingredient in a timely manner is to cook the fish and mussels separately, then use your prep time to cook all the seasonings in their own saucepan. Combine the two together and you'll have a wonderful meal in your casserole in a matter of minutes.
10. Spicy Salmon with Bok Choy and Rice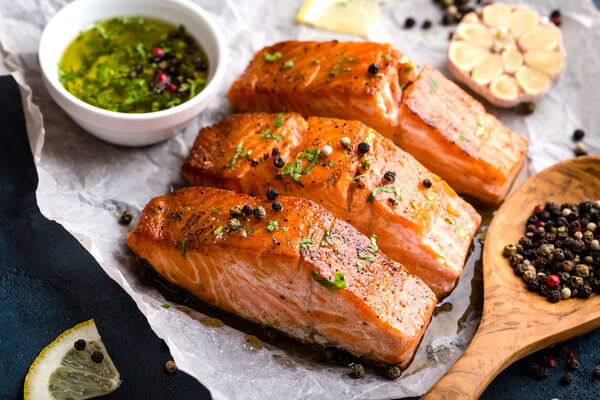 A meal does not get much healthier than this dish; it features all the things you know you should eat, such as fish, vegetables, and rice. The only thing is, it actually tastes quite wonderful. The salmon's tastiness relies in a glaze made with honey, crushed red peppers, and soy sauce. Cook the glaze while the salmon is baking in the oven, the bok choy is teaming on the stove, and the rice is cooking in the cooker. You will be ready to eat a tasty meal in about 20 minutes or less.
11. Lamb and Vegetable Stew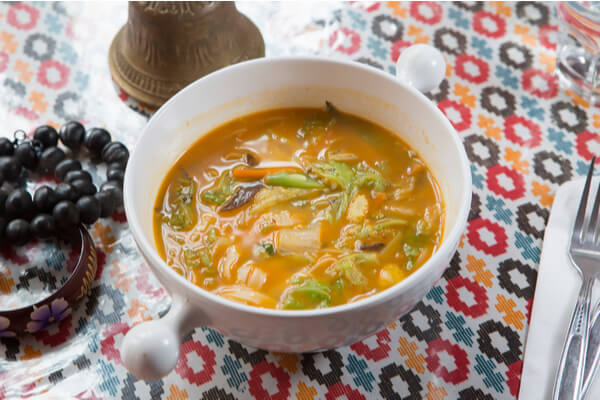 Much like a good soup, there's nothing that beats a good stew, especially when that stew is a lamb stew. It's great for just about any time of the year. In the winter it's warm and filling, in the spring time it's delicious and light-hearted fare. People often worry about cooking fast meals when meat is involved, but lamb is great for fast cooking, as you don't want to ever overcook lamb. Store in a hot case to keep the meat soft and delicious until it is time to serve.
12. Creamy Chicken
Yes, it's true, you can actually bring Tuscany to your kitchen with about 30 minutes' worth of work and a little ingenuity. The ingredients for this dish are so simple, you probably already have them in your kitchen. Not only are the ingredients simple to find, but this is also a one pot dish, meaning you're more or less making everything in one pot. So basically, everything about this dish is a literal breeze, including the cleanup. Try cooking a creamy chicken dish, store it in an insulated casserole and you can eat it along with roti, dosa or even rice!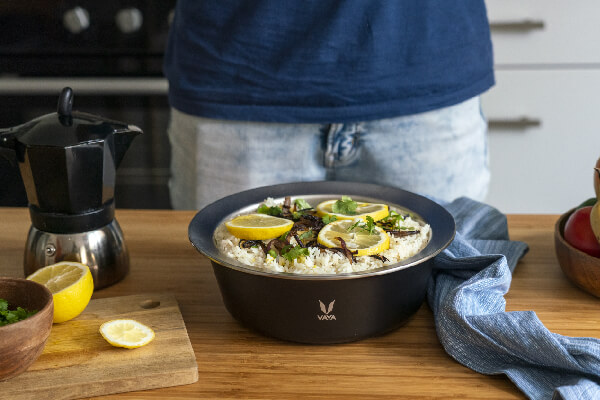 Once you start cooking simple, fast recipes, you won't want to go back. The time saving factor is just too enjoyable. Eventually, you'll probably want to expand past this list and try to figure out how to speed up the cooking time of some of your personal favorite dishes. Remember, the key to cooking dishes quickly is to divide the work so that you can have multiple things cooking at the same time. Good logistics and basic kitchen techniques are important for efficient and quick cooking. Having a few handy hot case or stainless-steel hot box can be of great help. You can have an entire meal or a part of it (like a gravy or sabji) prepared ahead, and then just whip up dinner in 10 minutes preparing your main, rice, roti or dosa!