The coming of age restaurant experience is becoming more and more dynamic with time. The quest of integrating foreign flavors and desi flavors together is going on an unstoppable loop. After all, experimenting is the key to advance living and advance flavors. How about combining your favorite desi dish with an international twist? Cook up a storm and serve from a casserole, one that would preserve the warmth and flavor of every meal cooked at home!
10 desi dishes + foreign flavors turning into fusion.
1. Butter Chicken Mac N Cheese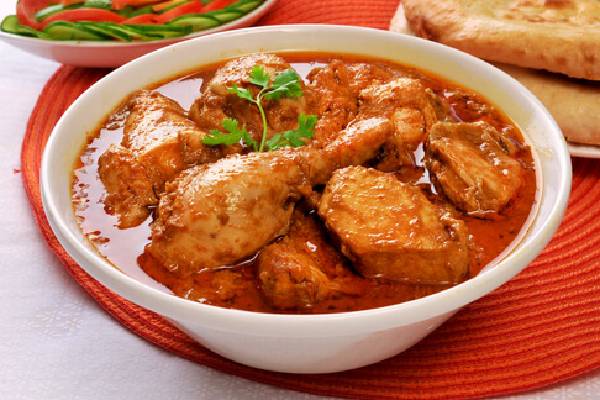 The Punjabi Soul which has grown up with you on the streets of Delhi having Butter Chicken from Pandara Road craves for the hit of tomato, cream, and big chunks of chicken. At the same time, the few years of living in Italy, made you addicted to Mac N Cheese. To cut through this state of confusion, why don't you get your casserole, cut and combine your Butter Chicken with Mac N Cheese and toss it into the oven? You get your creamy consistency, macaroni, and chunks of chicken to bite on. Ring-a-ting your sensations with all the magically possible flavors of Italy and Delhi on your platter!
2. Tandoori Chicken Tikka Pizza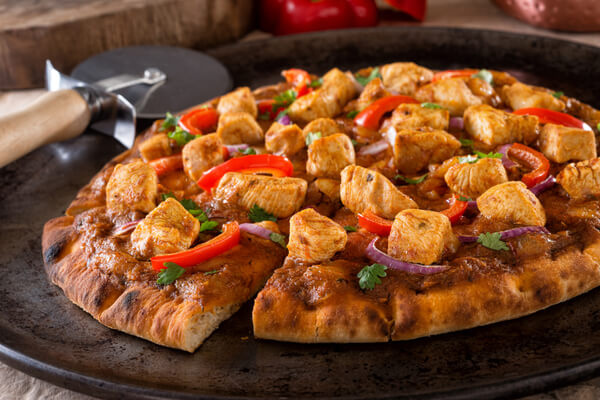 A part of his heart in Lucknow and a part is in Naples. Is that the story of your friend who is inconsolable when it comes to both of these places, torn between Tandoori Chicken Tikka from Gomti Nagar and Pizza from Via Dei Tribunali? So call your friend, and ask him to let out a sigh of relief as you are about to get him both, and that too together. Get your pizza base ready with flour and yeast, a marinara with mint dressing, and top it off with succulent pieces of tandoori chicken. The glow on the face of your friend is going to be priceless and don't forget to pack him some in a hot box when he's about to drive back home.
3. Burmese Samosa
Bohri by dil (meaning: heart), Burmese by heart. That one trip to Burma has changed your life and all that you are looking for is Khao Suey and all the Burmese flavors but cannot let go of your Bohri roots? Then, sit with your family and prepare Samosa pockets and fill them with Mala Hin (vegetables in spicy bean paste). Deep fry them. And store them in a hot case and share it with everyone who visits that evening!
4. Idli Manchurian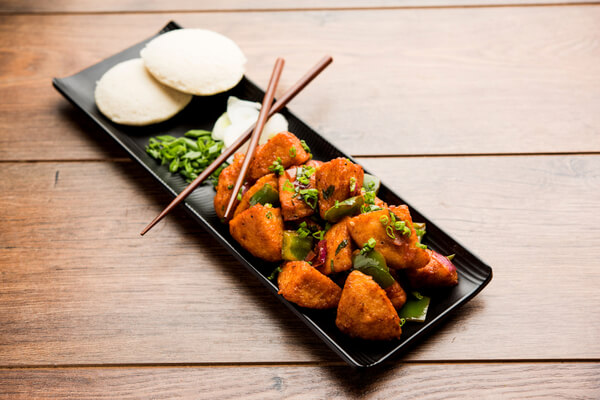 South Indian dishes are comfort foods. idli, appam, dosa, or semia, everyone always has at least one favorite dish. But who wouldn't love some dry Manchurian as starters? A great option for people who want to avoid meat and want to have their everyday idli but in a sauce of Manchurian. Get some leftover Idli, cut them into small pieces, and deep fry them. Get another pan, add the everyday chopped onion, garlic, diced capsicum, then add 6-7 spoons of tomato sauce and then 1 spoon of soy sauce. Once the sauce looks ready, add the Idli and mix them together. Your Idli Manchurian is ready and you can serve it in a hot case which will make sure to trap the heat, flavors, and freshness inside.  
5. Paneer Makhani Pasta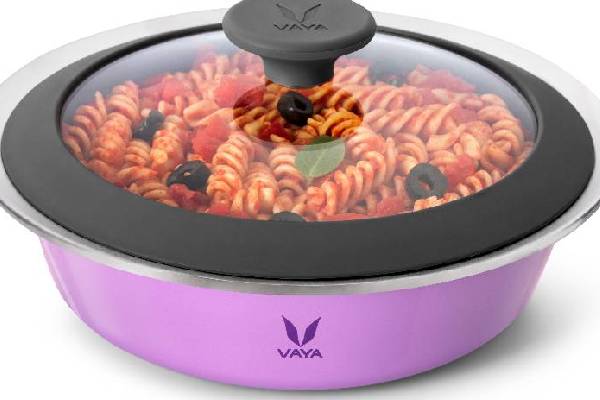 A good bowl of Paneer Makhani is a dominant recipe prepared by North Indian families at least once a week either on a Tuesday or Thursday. But what happens if that is the day when you are not supposed to have non vegetarian, your soul wants to have some Pasta because you miss it being served Al dente? Get your pan ready on medium heat with some oil, add onions, garlic, and tomatoes, some spices which will elevate the flavor, and some yogurt. Cook it till you get an evenly creamy sauce. Toss the paneer into it. Then turn the heat on low. Meanwhile, boil some pasta, once it is done, get your pasta and mix it into the cottage cheese gravy! Your Paneer Makhani Pasta is ready. Get the pasta in an insulated casserole, and serve with some fresh herb garnish!
6. Paneer and Soy Masala Crepe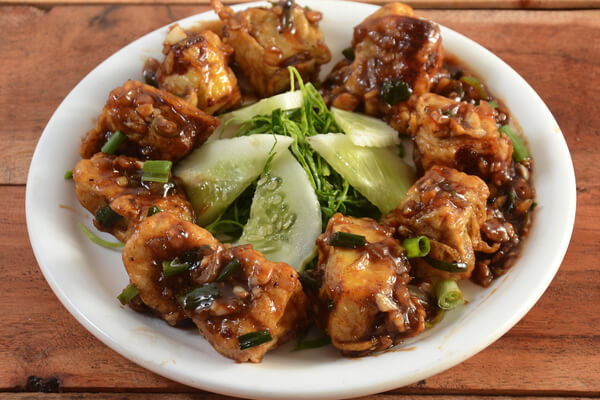 Henri Carpentier would have left the country if he had served a savory crepe to the Prince of Wales in 1895. The crepe was created out of a small mistake as he was trying to prepare a different dessert. Desi Kitchens would normally detest a crepe as long as it is sweet, and be like "Yeh toh thanda meetha dosa hai" which means that a crepe is like a cold, sweet and thin pancake from South India. But adding a desi kick is all that the kitchen is all about. Crepe with a filling of Spicy Paneer and Soy Masala is like a little slice of heaven. Eat it from a pan or pack it in a hot box or casserole so you can eat it warm when it is lunch time. 
7. Rajma Rice with Marinara Sauce Buritto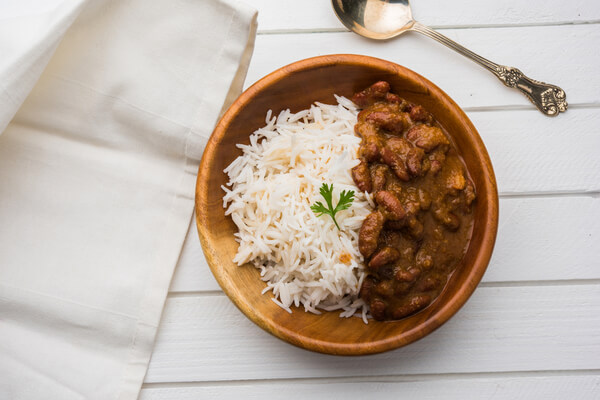 If you live miles away from India, and the one thing which reminds you of home is Rajma Chawal (red bean curry and rice). Burrito is a tortilla wrap filled with Mexican rice and vegetables. Get your wrap and make a filling of rajma, rice, marinara salsa, and fresh coriander. Lock it in a hot box and leave it on your dining table, eat it whenever you want. 
8. Hyderabadi Risotto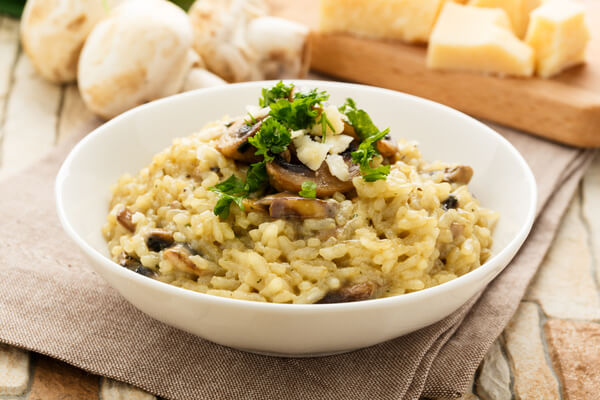 Add a touch of Hyderabadi flavors while you are letting the rice boil into a thick and creamy consistency which we know as Risotto. Risotto typically has very little spice, a bit of salt and pepper. But if you add the Hyderabadi touch to it, the plain Risotto becomes a dish which you would crave for again and again. The right zing, the right tang, the right amount of spices, and the exact creaminess of the Risotto served best in a casserole.
9. Rogan Josh Burger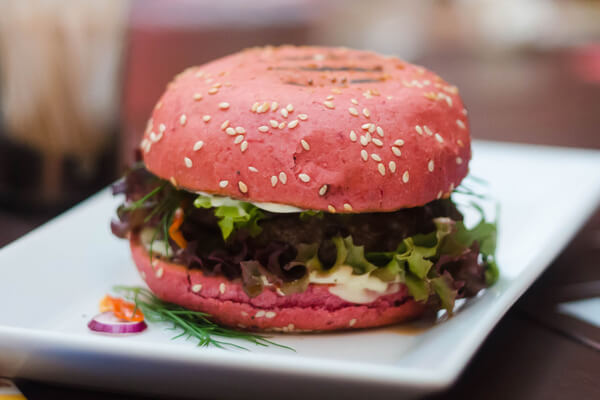 Burnt the patty while making a burger and all that you are left with is the buns? You check your fridge and get hold of last night's Mutton Rogan Josh. Then, don't waste another minute and get some of that Rogan Josh on your Buns after adding a layer of Onions and Tomatoes. No sauce, no lettuce. Mutton Rogan Josh is a fix on its own. Get your burgers on a hot case and surprise your friends who were expecting a normal cheeseburger for the picnic today!
10. Schezwan Chicken Biryani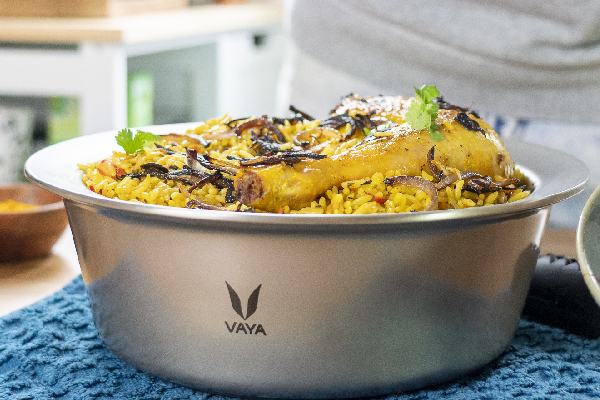 If you want to have some Biryani but at the same time want to try something different? Get your Biryani Rice ready and add a spoon or two of Schezwan Sauce. Your Mughal-Chinese dish is ready to be served in a hot casserole.
Conclusion
No one said that experiments are only limited to science. Expanding your dish with different foreign flavors is an experiment, art, and dedication at the same time. Make new dishes and try out different recipes and don't forget to serve them hot and fresh all the time.