Work from home is the new norm, and what is that one thing you depend on to save your day and increase your productivity levels? COFFEE! Coffee is unarguably the most consumed and loved beverage in the world, and for good enough reasons. Some people would even say that starting their day without a tumbler of coffee is impossible! It improves your mood and energy, not to mention its taste! Be it cappuccino, American latte, mocha, or the south Indian filter coffee. This beverage has a special place in everyone's heart! Of course, there is a downside to this as well. Coffee can do more harm than good to your body. A high dosage of coffee can lead to nervousness, agitation, headaches, and digestive problems. Limiting it to an extent can help you immensely. You can switch to other beverages/drinks that are equally amazing while being a healthier alternative. Here are few coffee alternatives to sip on while you work from home. 
1. Green Tea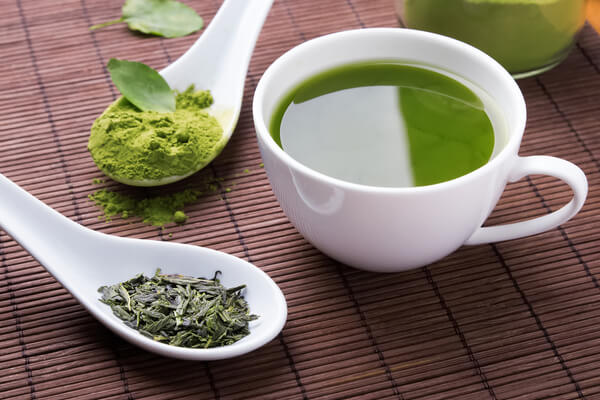 The world is raving about green tea right now, and the reasons are endless! Green tea is known for its detoxifying nature and antioxidant properties. It has become a lifestyle change for a lot of people. The flavors are countless, and its refreshing smell and tastes make it an excellent choice for an alternative to coffee. So, go ahead and get those green tea boxes home! Boil a cup of water and pour it into a mug. Add your green tea flavor bag. Let the flavor seep into the water for 3-4 minutes. For extra flavor, add honey and some lemon juice for extra flavor. Your cup of hot green tea is ready! You can also pour it into an insulated tumbler to enjoy it while you work.
2. Chicory Coffee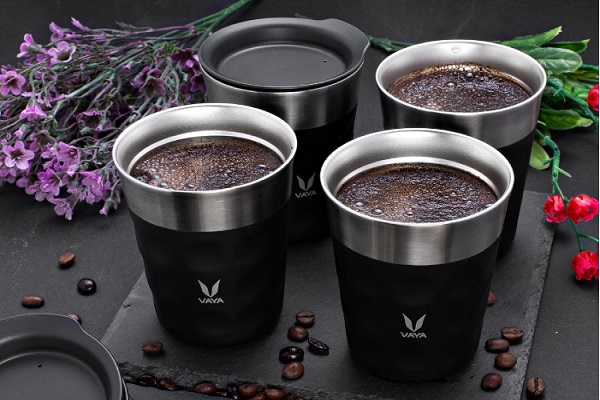 Although it has the term coffee in it and has a coffee-like taste, it is caffeine-free. Like coffee beans, the chicory root can be roasted and ground. It is an excellent source of insulin, which is a soluble fiber that promotes a healthy gut and aids in digestion by promoting the growth of good bacteria. It also produces more bile by stimulating the gallbladder. Boil water and add the chicory to the French press. Pour the hot water into the French press and leave it for a while. Your coffee is ready, and pour it in an insulated tumbler and add any sweetener you like.
3. Matcha Tea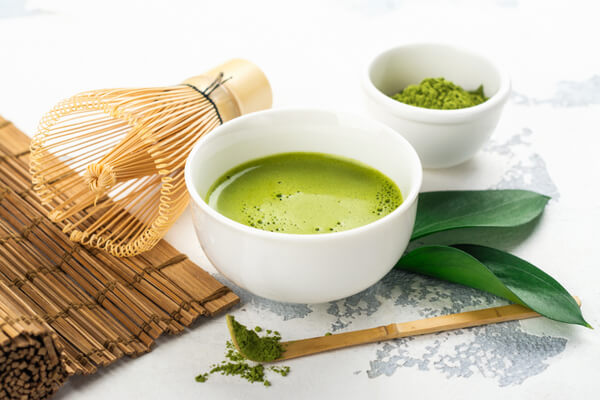 Unlike regular green tea, this tea is consumed as a whole leaf. It is prepared by steaming, drying, and grinding Camellia Sinensis leaves, which is a plant. It contains a high source of antioxidants. Regular consumption of this tea can reduce body and weight fat and decreases high blood pressure and type 2 diabetes. The flavor is earthy and refreshing. The tea contains a good amount of caffeine, giving your day a much-needed kickstart. To prepare this tea, sift two tablespoons of matcha tea powder in a ceramic bowl using a strainer. Add hot water and stir slowly. Whisk continuously, and pour it into a tumbler once the froth forms. 
4. Chai Tea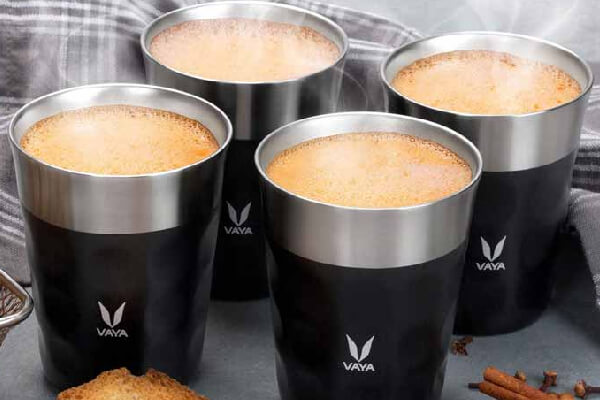 Chai, as famously called in India, is a black tea blended with spices and herbs. This tea contains less caffeine than coffee, but studies show that this tea improves mental alertness to a good extent. It also works as a mood up-lifter. Both black and green teas are taken from the same plant. The only difference is that the black tea undergoes a fermentation process, and the green tea doesn't. But both teas have excellent antioxidant properties. Add water to a saucepan and add crushed ginger, black tea leaves, sugar, and cloves. Allow the mixture to boil. Pour it into an insulated tumbler. You can also add milk or a non-dairy alternative after the mixture boils. 
5. Kombucha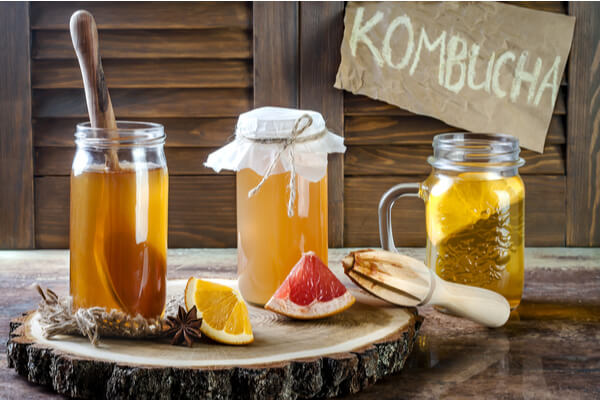 This drink is prepared by fermenting black tea with yeast, bacteria, and sugar. Kombucha contains acetic acid, probiotics, and antioxidants, all of which have several health benefits. It boosts your immune system, improves blood glucose levels and cholesterol levels. Heat water to boil. Add sugar and wait till it is dissolved. Add 4 tea bags of black tea. Let it cool and remove the tea bags or leaves. Put it in a one-gallon glass jar and pour in a cup or two of previously used kombucha liquid and place the new kombucha on top. Cover it with cloth and a rubber band. Store it in a dark, warm cupboard for few days.
6. Wheatgrass juice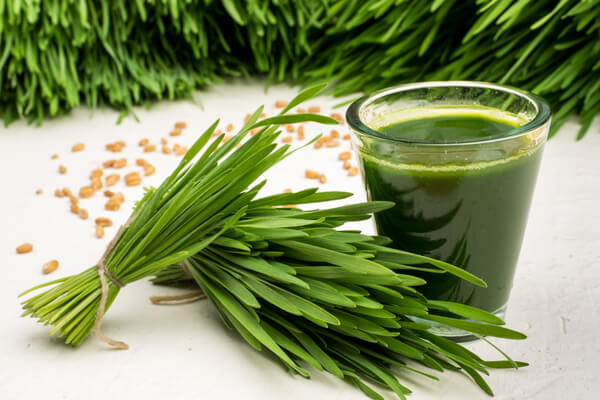 Wheatgrass has great nutritious value, making it a great energizing drink to start your day with. It contains vitamins, minerals, and a lot of nutrients. Many swear by this magical ingredient. It is a great replacement for coffee. Add fresh wheatgrass and water to a juicer. Continue blending until it is crushed completely. Pour the juice into a tumbler glass or a cup with the help of cheesecloth. Squeeze till the very last drop.
7. Coconut Water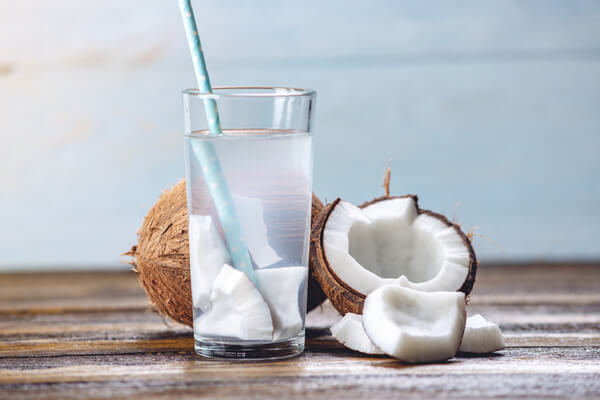 This coastal fruit is known for its endless health benefits. It is tasty, sweet, and refreshing. It also has bioactive enzymes and electrolytes to rehydrate your body. Its antioxidant nature builds the immune system and also prevents kidney stones. It is best to have this drink early in the morning instead of coffee.
8. Fruit smoothie
This beverage is a nutritious and delicious alternative to coffee. It contains fructose sugar, making it a great source of energy. You can combine your choice of fruits along with a dairy or non-dairy alternative! Take a juicer, add a cup of frozen fruits, some low-fat yogurt, a cup of fruit juice, and a banana optionally. Blend until you get a smooth consistency. You can store this in an insulated water bottle to take a few sips throughout the day!
9. Nut smoothies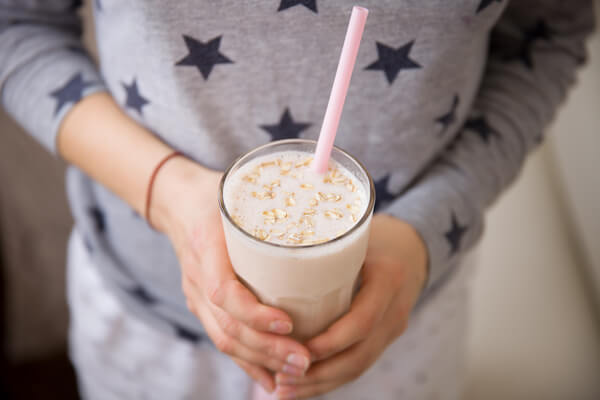 Nuts are an excellent source of protein, fiber, and unsaturated fatty acids, and protein. They are also known to be healthy for the heart. It is a good alternative to coffee and a fantastic drink to start your day with. It can maintain your energy levels throughout the day. Add almonds, almond milk, vanilla extract, ice, honey for sweetness, etc., to a blender and continue until you get a smooth consistency. Garnish with sliced almonds, pour it in an insulated flask so you can take a sip all through the day while you work on your desk.
10. Peppermint Tea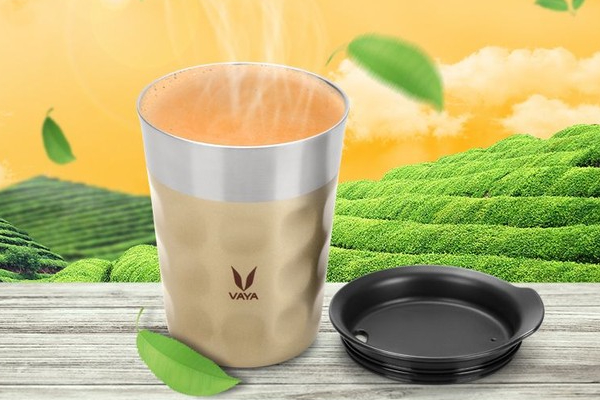 This refreshing tea is a fantastic substitute for your morning coffee. It is energizing than coffee itself. Incorporate this tea into your routine. Chances are that you might never go back. Boil the water in a saucepan and add mint leaves. Turn off the stove after a while and strain the tea into an insulated tumbler. You can add some honey and squeeze a lemon into it. Your tea is ready!
There are plenty of healthy alternatives to coffee, from green tea to coconut water! Making these drinks a part of your daily routine will show some excellent health improvement over time. If you decide to give up your addiction to coffee and want to embrace a healthy lifestyle change, these beverages are your answer! You can also store these beverages in aninsulated tumbler to preserve the temperature and freshness.