If you use Pasta, it is a sure thing that you would always have something dynamic on your plate. Not all the ingredients can take flavours that well. Add Indian spices to pasta, and it will taste as good as the Italian recipes. Pasta is comfort food because what else has a light slurpy texture (which is better than 2-minute noodles) and holds the taste well, has enough scope for experimenting, is fun to make and if kept warm in a casserole, will always taste like a surprise in your mouth. Check out ten delicious pasta recipes.
10 Pasta Recipes
1. Bucatini Pomodoro with Burata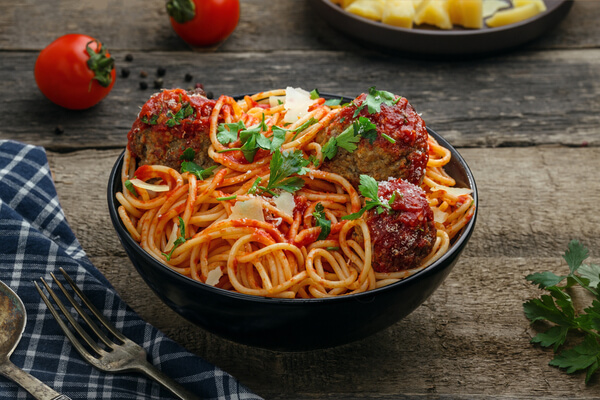 Silky, tangy (a kind of spaghetti pasta) Bucatini pasta in (tomato) Pomodoro sauce with an explosion of creaminess from the moment you cut the Burrata. Burrata is a mixed composition of mozzarella and cream. It has a solid cheese on the outside and is creamy on the inside. A simple pasta recipe where onion and garlic are stir-fried with Bay Leaf and Pomodoro Sauce garnished with Basil. Once done, you can reserve the excess and add pasta to the rest along with some pasta water. Serve it fresh from a casserole with some Burrata on top and fresh herbs.
2. Chicken Stuffed Cappelletti with Butter Sauce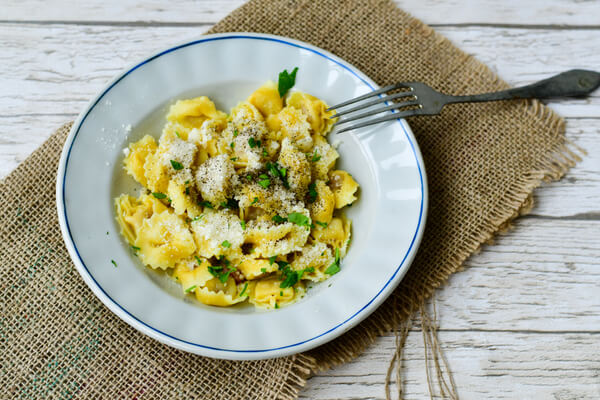 When it comes to the test of taste, what can ever be better butter? Butter Sauce. Cappelletti Pasta typically looks like a little hat with a chicken or meat filling and is mostly prepared during the Christmas week. To make the cappelletti -combine flour, salt and eggs in a dough. Once the dough is ready, cut and fill them with chicken and make a hat like structure by bending the edges. Get a pan, add butter, garlic with chicken stock. Reduce it till you get the right consistency. Then, add the cappelletti and give it a smooth stir. Get the dish out in a hot box before you serve.
3. Creamy Mushroom Fettucini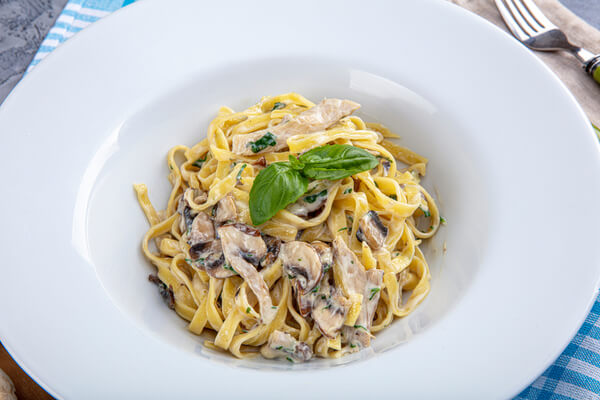 Prepare the food for your soul, with garlic and mushrooms with some butter on a pan. Once, they are fried and done, add some cream with black pepper to make your mushroom sauce. When the right creaminess is there, add the fettucini with some or no protein element of your choice. Make this pasta dish and leave it in the casserole to welcome you home. 
4. Baked Conchiglie with Ragu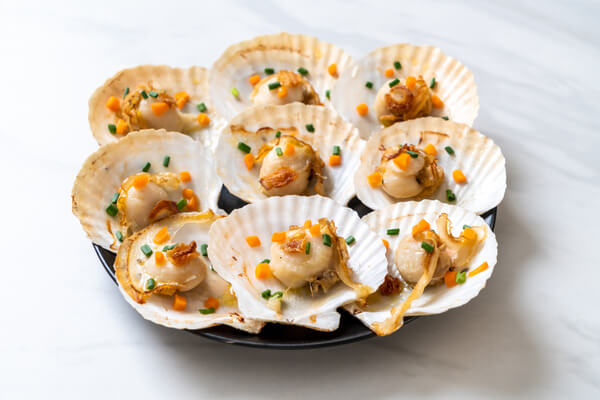 Start by stir-frying your meat, with vegetables, olive oil and bay life. Then get some tomato paste and tomato puree. Once cooked together, add light, dark soy and Worcester sauce. Garnish with Basil and Oregano before adding the chicken stock. Let it cook on low flame for 2-3 hours. Spread the sauce on a baking tray with some Conchiglie Pasta, make sure that you fill the pasta shells with the sauce too before you start baking and bake for 25 minutes. Add some parmesan while you serve it for lunch from a hot case
5. Cacio e Pepe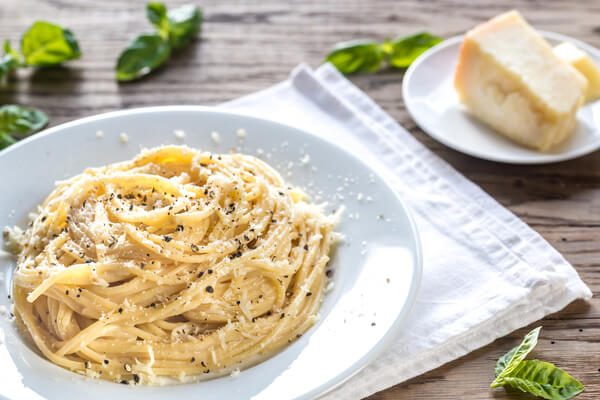 A classic dish using roasted pepper, parmesan cheese and spaghetti is every man's favourite if cooked right. Simply roast some peppercorns and grind them, add some pasta water with parmesan rind. Add your pasta and top it off with some cheese. Serve it warm from a hot case and you will start loving your pasta dishes even more. 
6. Chicken Pasta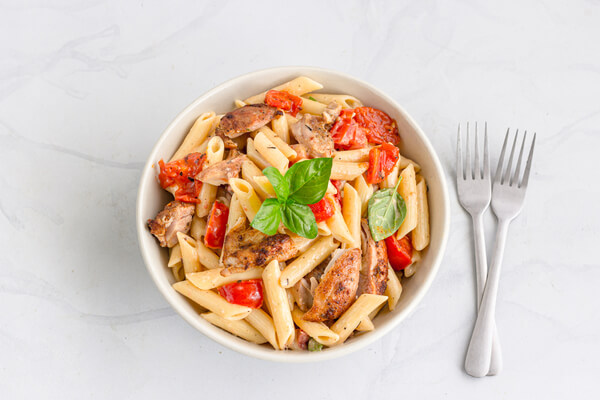 Satiate your chicken craving with some tangy but spicy pasta to go with it. Prepare your chicken using salt, pepper, onion powder, parsley, bread and milk, Make small balls out of them and fry them till they are brown and crisp. Take another pan, add onion, garlic, chilli and bay leaves. Add some tomato paste and puree with the pasta water and marinara to make a creamy sauce. Dump your chicken and spaghetti in the sauce, and you are ready to serve. Serving in a casserole is an excellent idea as it will make sure than the chicken is tender inside, and the aroma trapped. 
7. Creamy Spaghetti with Shrimp, Spinach and Cherry Tomato.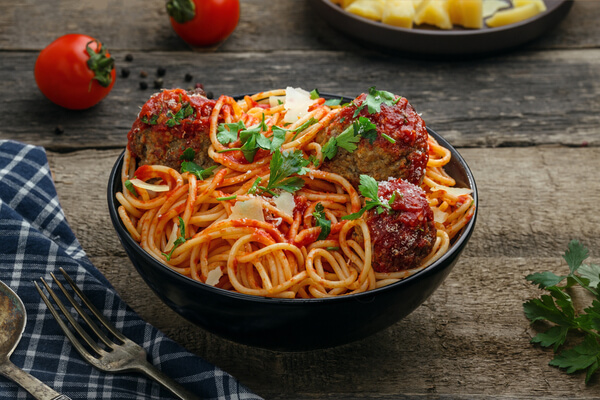 If you love seafood, then pair your pasta with shrimp. No one can stop you—Fry some Panko crumbs, garlic, chilli flakes and pepper. Get another pan, fry some shrimps with some garlic, and slowly add spinach with cherry tomatoes. Top it off with some cream. Wait till it becomes a thick sauce. Put your spaghetti and garnish with the panko and chilli crumble. 
8. Prawn and Chorizo Fajita Pasta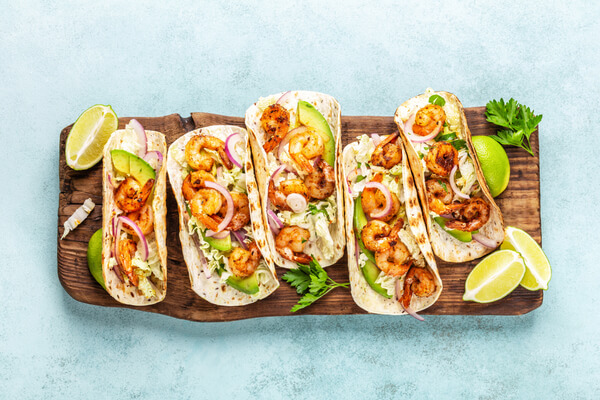 Saute some chorizo until it is golden brown and keep it aside. Take another pan, and stir fry some onion, peppers, garlic with cumin, paprika, and chilli powder.  Add some passata with a splash of balsamic and herbs. Cook it for some time before you add the Prawns and Spinach. Wait, till the Prawns are ready and then get the Pasta and Chorizo into the sauce. Serve it with some sour cream and fresh basil.  An absolute lunch preparation when you hardly have any time left, but you have to fill up your hot box.
9. Baked Macaroni and Cheese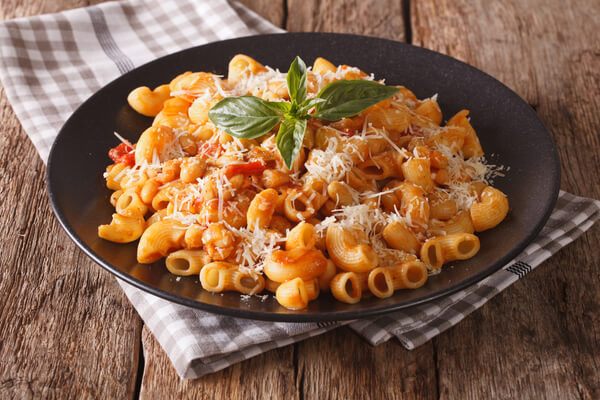 Good days or bad days, a bowl full of baked macaroni and cheese is right for every day. Pre-heat the oven at 350 degrees and start the elements with boiling the macaroni. Moving on to the cheese sauce, get some butter, flour, salt on a pan and mix them while gradually adding milk and not allowing any lumps to be formed. Add some cheese, before giving a final mix to the white sauce. Fry some panko crumbs with some butter for the topping. On a baking tray, add the macaroni with cheese sauce and top it off with the panko and butter crumble and set it in the oven for 15 minutes until it starts bubbling up. Enjoy your finest baked macaroni and cheese!
10. Mixed Sauce Pasta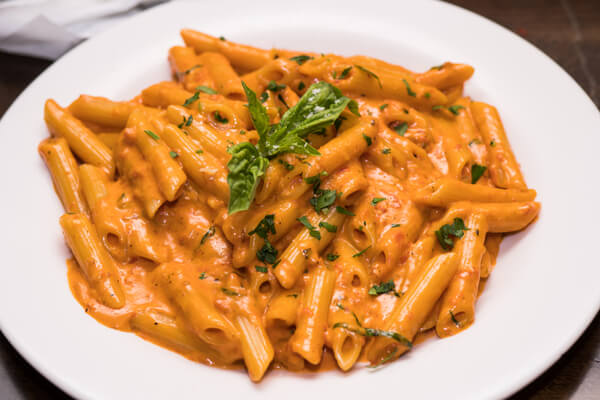 Suppose you do not want some creamy white sauce or the rich and tangy red sauce. Then, mix the white and red and get a mixed sauce to add your pasta. Once the two elements are re-combined and ready, do a taste check and add some Penne pasta. Your different-than-usual- pasta is prepared to be served.  
Conclusion
It is an endless ride when it comes to Pasta because the p-asta-bilities are never-ending. Simultaneously, serving it right using insulated casserole or hot boxes is very important as only then the flavours will be preserved. A healthy breakfast, a fulfilling lunch, an evening snack or a date-night dinner. Pasta is for all, for all the times.