Don't you just love cooking with minced meat? Are you hosting a dinner where most of the people are non-vegetarians? Or, do you just want to have a little bit of minced meat today? There is always something great in the kitchen whenever you use minced meat as a prime ingredient! Well, whatever the case may be, here are the best recipes that you can cook for yourself or your loved ones using minced meat and serve from an insulated casserole.
Mesmerise Yourself and Your Guests with Theses Minced Meat Recipes
1. Minced Meat and Aubergine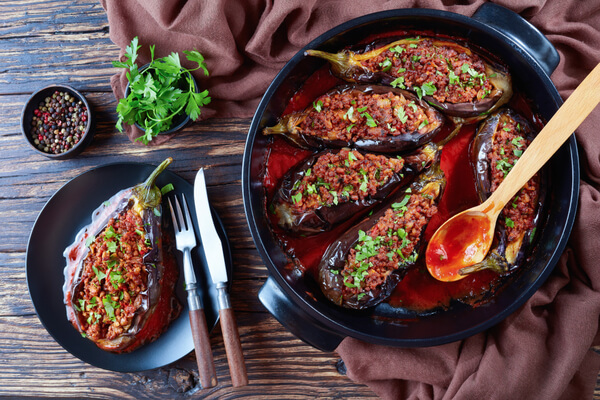 This dish is for all but especially for all the busy ones who want to make something quick for dinner. Heat a pan with oil, and add the mince, onions, tomatoes, garlic paste, pepper, and the essential herbs and mint powder. Cook it for a few minutes and then add the thinly sliced aubergines and cook for a few more minutes. Transfer the mix into a baking dish and cover with cheese on top. Bake it for 20 minutes and serve it/ have it with some garlic toasts! Make sure to keep it in a casserole so that it retains all the flavours.
2. Messy Meatball Buns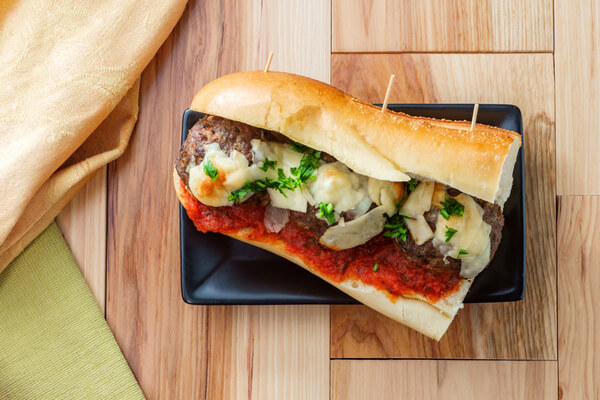 Are you in the mood for a quick snack? Mix the minced meat, pesto and some sea salt and pepper using your hands. Roll them into balls, and deep fry them with some olive oil. Right before you start compiling the buns with the meatballs, add a layer of mozzarella cheese on top of the meatballs and let it melt naturally for a few minutes. Toast the buns, add a pesto layer and a meatball in between and enjoy your tasty, quick meal! 
3. Asian Crispy Meat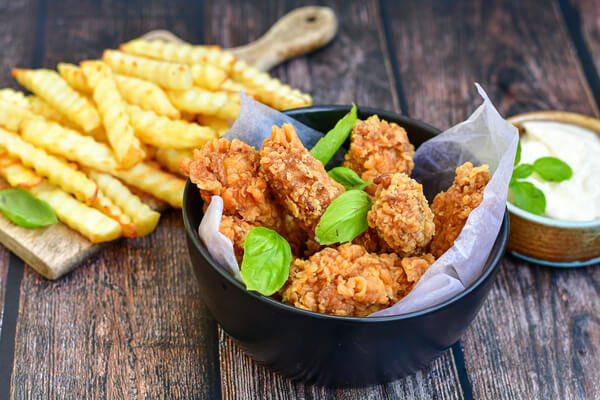 Tired with all the cheese and Italian seasonings, then try making this flavourful Asian recipe and have it with a side of noodles. For the starters, dry roast some peanuts and keep them aside. In a pan, add some sesame oil, ginger garlic, some star anise, and the minced meat just with a drizzle of honey! While your minced meat is cooking, prepare the noodles and some dressing using ginger, garlic, fish and soy sauce. Prepare your plate with some noodles, crispy meat and salad, and don't forget to drizzle the dressing and the peanuts! 
4. Kibe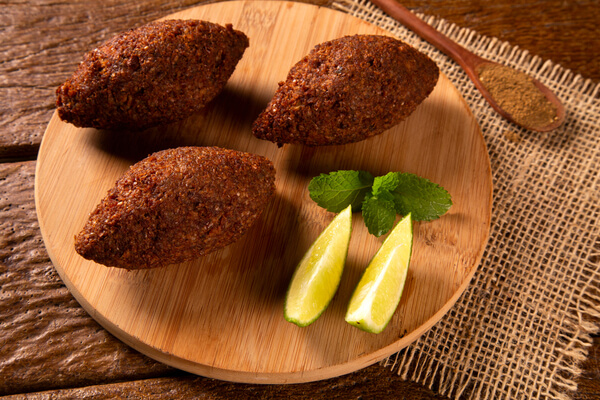 This dish is popular Brazilian street food and a take on the Lebanese kibbeh. If you are hosting a party, then this can be the perfect finger food on a skewer! Preparation is easy if you can get all the ingredients at your place, semi cook some minced meat in a pan and transfer it into a bowl and add the following ingredients – herbs, cumin, salt, lime juice, eggs, garlic, couscous or some rice flour and stir till it becomes a firm mix. Shape the mixture into as many skewers that you like and grill it on some charcoal for the smoky flavour or just deep fry it! Serve it hot in a hot box!
5. Indian Minced Meat Keema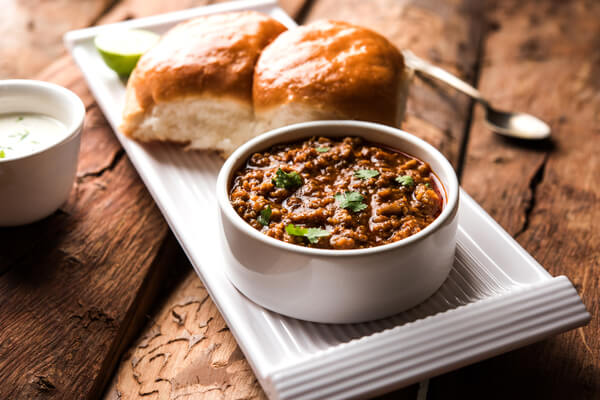 If you are lucky then you would possibly have all of the ingredients at your place or available at your nearby local store. This dish smells of India because of all the fiery masalas. In a skillet, add some oil, ginger garlic paste, onion, tomatoes and fry them for a few minutes before you add the minced meat. Cook the meat till it starts to leave the excess water and fat, add cumin powder, garam masala and some Kashmiri red chilli powder, You can also add some water if you like it to be moist. Also, it is recommended that you add a few green chillis to enhance the flavours rightly! 
6. Easy One Pan Jambalaya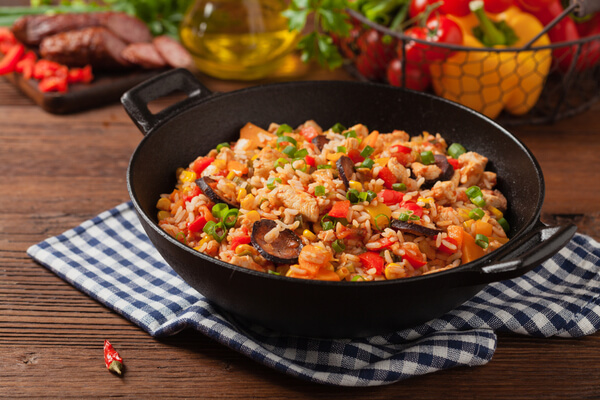 This recipe is for all the busy families who just want to have something meaty, heavy and healthy for their dinner. In a large saucepan, brown some ground meat and then add – onion, bell pepper, garlic, tomato puree, followed by some salt, pepper, thyme and uncooked rice. Lastly, add water and let it simmer for 15- 20 minutes. Transfer it hot in a casserole or hot case, and enjoy it on the table with the rest of your family!
7. Instant Pot Taco Lasagna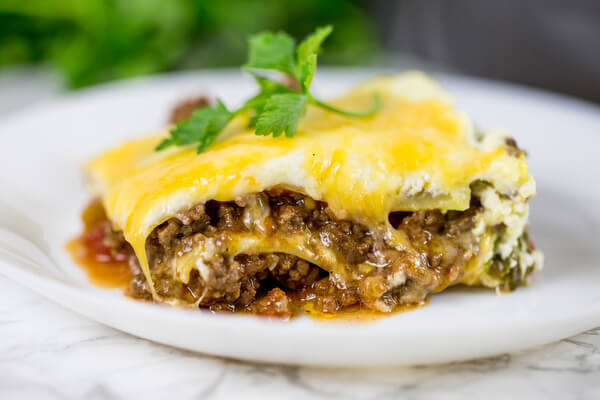 Cook the ground meat in a skillet, then add some taco seasonings, tomatoes and black beans and cook for a few minutes before you turn off the heat. Prepare the baking tray with a layer of tortilla, followed by the ground mix, some cheese, and then repeat the same process for the next layer. Bake it at 250 C and serve it hot with some sour cream on top! This recipe is for those who are still not tired with all the cheese and pasta sheets and are confused with taco shells! Period.   
8. Spaghetti With Meat Sauce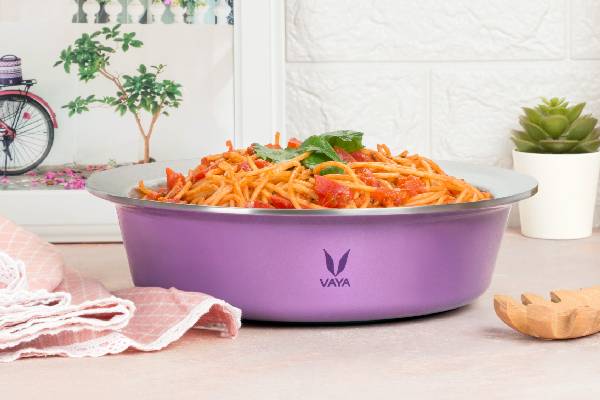 You will never be able to have enough of spaghetti if you try this meat sauce. For the making, in a pan add the ground meat with onions and fry it till it is brown. Add the tomato sauce, garlic cloves, herbs, bell peppers and mushrooms, Slow cook it for a few minutes. Meanwhile, prepare the spaghetti as per the packet instructions. Taste the sauce, and adjust the salt if required, then serve the spaghetti with the meat sauce on top! 
9. Thai Beef Cabbage Wraps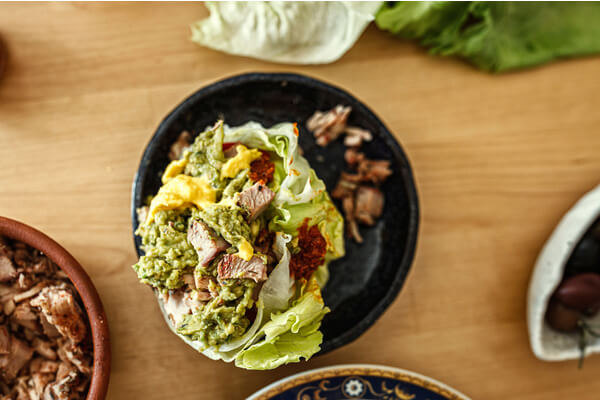 Sounds interesting? Well, it tastes incredibly great as well! In a pan, add some chillis, ground beef and fish sauce, cook it till it is brown enough. Scoop out small cups from the cabbage and add the minced beef with some lemon zest and cilantro. Enjoy the Asian quick fix with some rice from a casserole by the side! 
10. Cheese Minced Casserole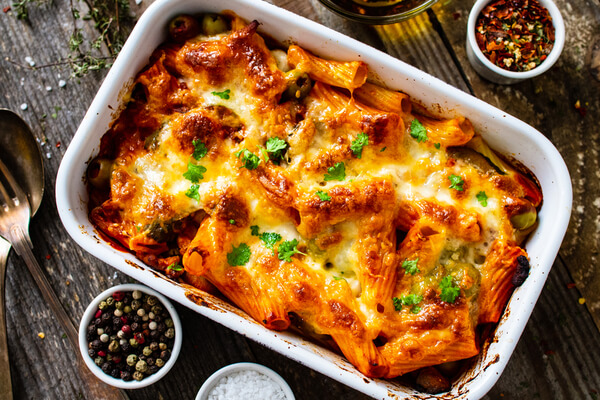 If you have come this far, then you know that minced meat is the king of all the casserole recipes. Fry the onions, ground meat and peppers in a pan. Boil some noodles. Preheat the oven at 180 degrees and layer the baking tray with the two components and a lot of cheese. Bake it for 15 minutes and enjoy it hot!
Final Statements
Any minced meat dish is best enjoyed when it is hot, so remember to always use an insulated dish to keep your meal warm and fresh. Try out these refined minced meat recipes and count the stars!