Hippocrates had famously said, "Let food be thy medicine, and medicine be thy food."
Food can indeed do much more than provide energy. And when you are sick, eating the right food is more important than ever. Certain foods have potent properties that can support your body while it is fighting any illness. They relieve specific symptoms and even help you heal more quickly.
Comfort Dishes to Cook and Eat When Sick
But tired of sipping the same soup or broth from your casserole? Fret not, for we have you covered. This specially curated list will provide you with various Indian recipes from all over the country to invigorate you while lying in bed sick. 
1. Green Moong Dal Khichdi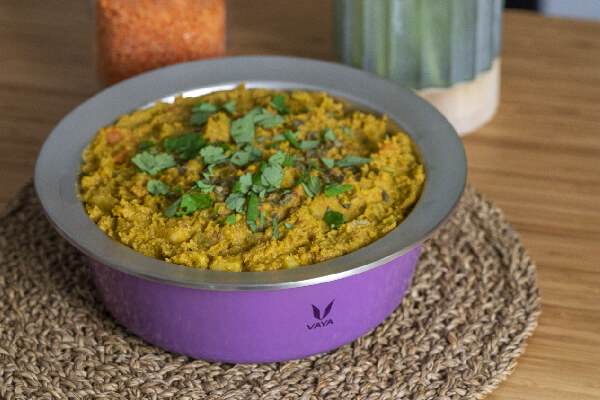 The Moong dal khichdi is a traditional Indian comfort food that you can have at any time. The blend of carbohydrates and protein, along with spices, makes this dish light on the stomach. All you need to do is serve it in serving bowl with lid with a vegetable like Batata Nu Shaak (Potatoes in Gravy) or even a Kadhi Pakora, making your weeknight dinners healthy and straightforward.
2. Raab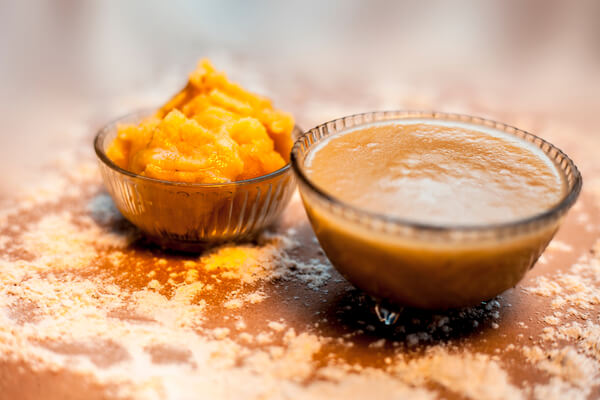 Raab is a steamy health drink prepared from bajra, infused with ginger and ajwain. This dish is most often prepared to strengthen a new mother or someone's immune system is low on energy or congested chest. This powerhouse of grain has multiple health benefits. Mainly made of starch and insoluble fibres, this makes it a tremendous long-acting source of energy and takes a longer time to break. The dish is a storehouse of amino acids essential in the production of proteins. The amino acids are readily available and thus easier to digest than those in wheat. The niacin present in bajra also helps in lowering cholesterol and keeping heart disease in check. So you can put it in a hot box and sip it in bed. 
3. Tomato Noodle Soup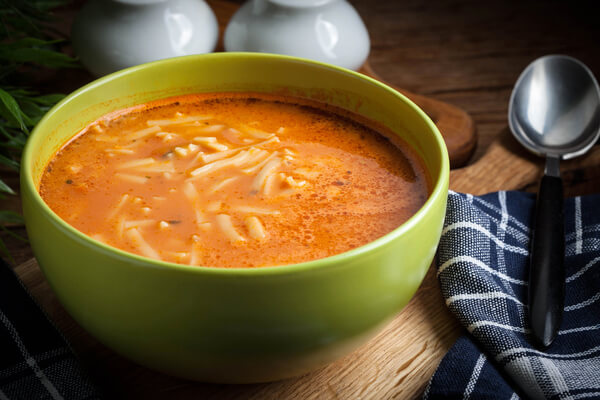 Soups are recognized as the ultimate comfort food, and tomato soup is a dish which almost everyone loves. Kids will love their favourite noodles in a saucy and tangy tomato base. You can prepare the soup within a few minutes and with the ingredients which are always available in our kitchen. Serve this dish with toasted bread, croutons or crackers on the sides to make it a yummy appetizer. 
4. Broken Wheat and Apple Porridge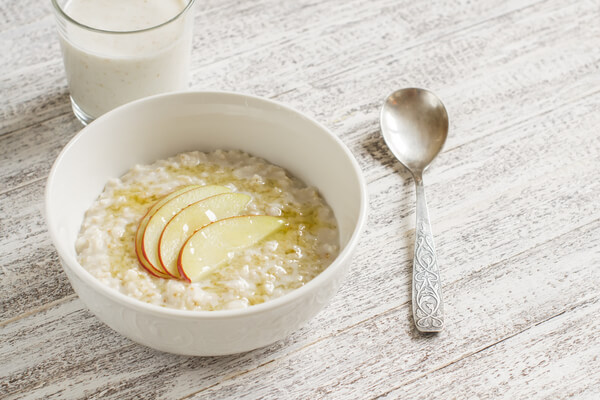 Broken Wheat and Apple Porridge is a delicious bowl full of health and goodness loaded with fibre, calcium and essential vitamins. The freshness of cinnamon and fresh fruits and the crunch of muesli enhance the flavours of this porridge. Pack it in a steel casserole for lunch later if you are feeling off. 
5. Vegetarian Corn Chowder Soup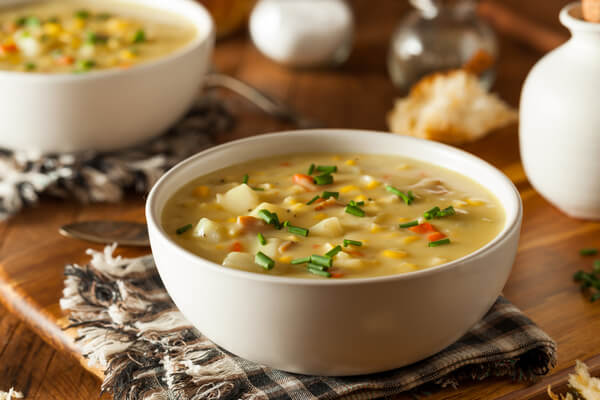 Vegetarian Corn Chowder Soup is one of the ultimate comfort foods for winters. The sharp flavour of celery and the creamy potatoes makes it nutritious and wholesome. Both corn and potatoes are rich in vitamins and minerals and suitable carbohydrates, including fibre that gives us instant energy and keeps us full. Corn especially is also a nutritional powerhouse that is rich in antioxidants and fibres. The ideal dish for your hot case when feeling sick. 
6. Kerala Style Kanji Payar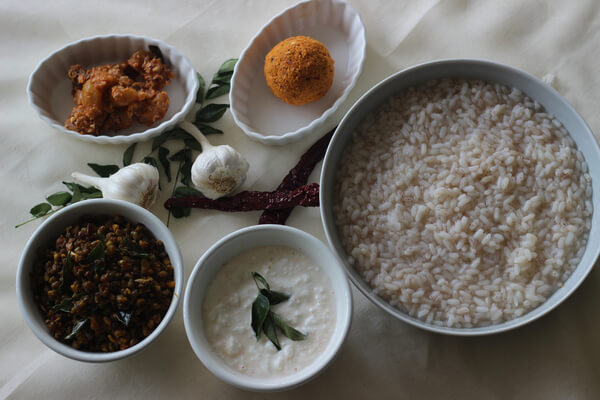 Kanji Payar Recipe is comfort food in Kerala. It is healthy, tasty and straightforward. Kanji is rice gruel, and it is had hot with green gram (moong) thoran and papad. It is easily digestible; hence it is recommended food during sickness or a stomach upset. Green gram is a superfood for weight loss and is loaded with vitamins. This oil-free dish is suitable for packing in your casserole set to have later when feeling unwell. 
7. Chettinad Kozhi Rasam (Chettinad Chicken Rasam)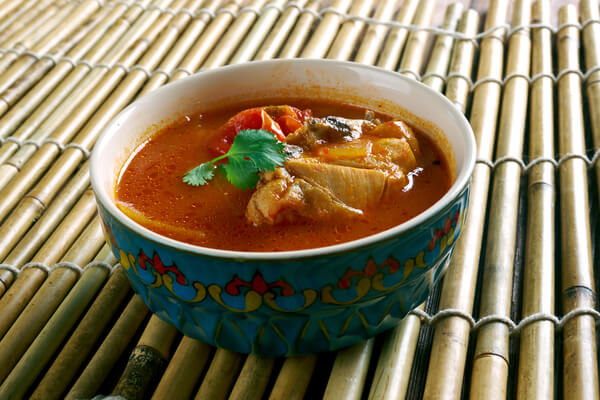 Kozhi Rasam is a traditional Chettinad soup recipe prepared in temples like Kali Kovil during Poosai Poduthal. This Rasam is also given to patients suffering from cold and flu as it is very spicy and an excellent home-made remedy for a common cold. The perfect healthy dish to serve in a serving bowl with lid when your spouse is feeling sick.
8. Sandah Guri (Assamese Roasted Rice Flour Porridge)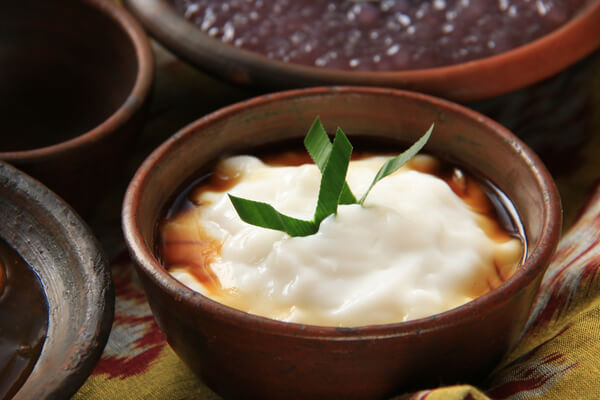 Sandah Guri Recipe is an Assamese Roasted Rice Flour Porridge dish. It comprises well-roasted rice coarsely powdered and mixed in milk, topped with desi ghee and dry fruits. It is a filling and nutritious instant porridge. You can keep the roasted rice flour for up to a month in an airtight container. Have Sandah Guri with a glass of milk or almond flavoured milk for breakfast or as an evening snack.
9. Ukadpendi (Maharashtrian Style Spiced Rice Flour Porridge) 
Ukadpendi is a traditional Maharashtrian style spiced rice flour porridge recipe. The word 'Ukad' in Marathi means 'to boil'. Ukadpendi is prepared by steaming rice flour in a mixture of water and buttermilk. The buttermilk supplements a nice flavour to the spicy porridge. You can also use wheat, jowar and ragi flour. Traditionally, a drizzle of groundnut oil and groundnuts are used as a garnish. You can otherwise garnish it with coriander leaves. Serve a warm bowl of Ukadpendi from a casserole with some chutney. 
10. Gehun Ki Bikaneri Khichdi (Wheat Kernel and Moong Dal Khichdi)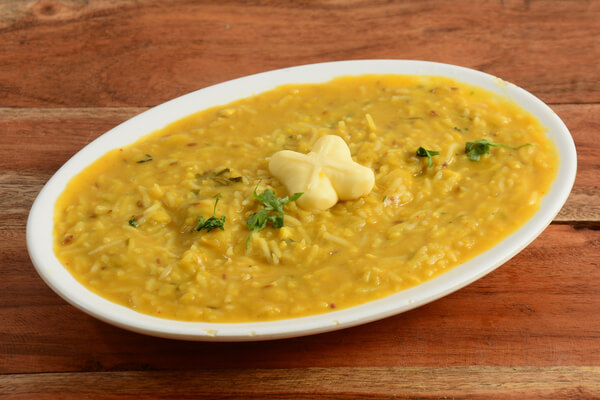 Gehun Ki Bikaneri Khichdi is a lentil preparation made by blending wheat kernel and moong dal in a pressure cooker and seamed till it is cooked well. The Khichdi is then given a tempering with the Indian spice. The recipe hails from Bikaner, which is a part of Rajasthan. This recipe is diabetic friendly as well as quick to make for breakfast preparation.
Conclusion
Resting, drinking fluids and receiving proper nutrition are some of the most notable things you can try to feel better and recover faster when ill. But some foods have gains that go beyond just replenishing your body with nutrients. While no food alone can cure your sickness, eating the right foods can support your body's immune system and relieve specific symptoms.