It gets monotonous to cook the same old Indian recipes when there is a party or get-together to be held. Why not try the Indian fusion recipe this time? There are so many things that can be done with the Indian recipe by mixing it with another cuisine. Don't worry, the guests would totally love the new recipes because it's really delicious and healthy as well. And, any dish when served warm definitely tastes its best, so make sure you have a set of serving casseroles ready before you start cooking!
Top 10 Indian Fusion Recipes
Given below is the list of the top 10 Indian fusion recipes that can be cooked for a get-together at home without any doubt of messing things up.
1. Mushroom Ghee Roast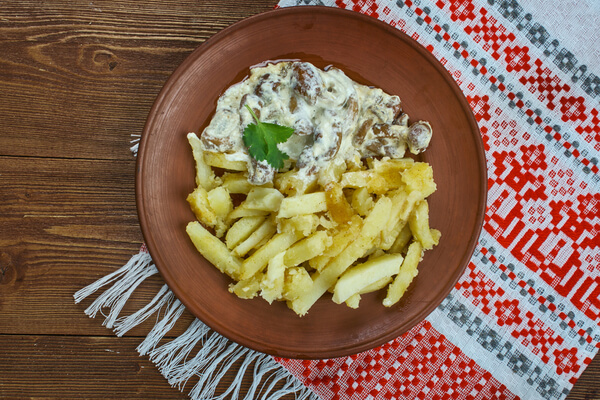 This is a South Indian take on mushroom which is lip-smacking. Ingredients required for this recipe are – ghee, garam masala, button mushroom, yogurt, and curry leaves. Firstly, marinate the mushroom in yogurt, salt, and garam masala for 30 minutes. Then fry the mushrooms in ghee until it is golden brown, add the curry leaves and store it in a casserole you can serve it alongside rice or dosa later.
2. Chicken Shashlik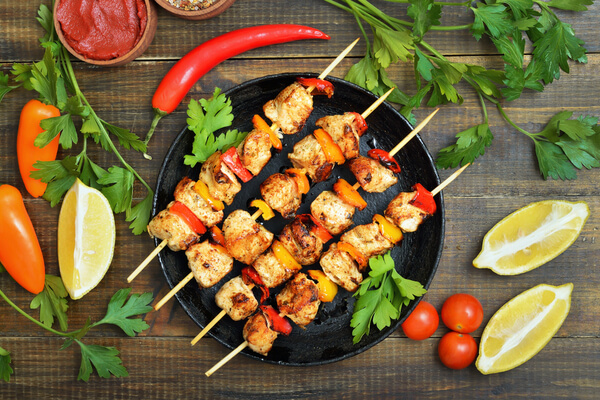 This is barbeque style chicken with the taste of curry chicken. Usually made out of lamb chunks but even chicken works out for this recipe. All that is required for this recipe are – chicken thighs, ginger, garlic, soy sauce, garam masala, lemon juice, mustard paste, red chili powder, and black pepper. Marinate the chicken with all the spices. Keep it refrigerated for 6 hours for allowing the spices to soak in. Then, few hours before the party, bbq the chicken in skewers, and serve it as an appetizer.
3. Coconut Quinoa Curry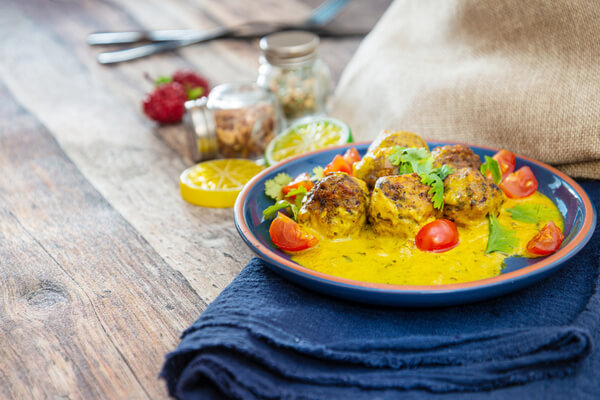 Not only is this delicious but also a rich in fiber dish. For this dish, first cook the quinoa and keep it aside. Heat coconut oil in the pan, add peppercorn, cinnamon stick, cardamom, cloves, garlic, and ginger paste. When the spices sizzle, you can add curry leaves and veggies. Cook them for some minutes. Then add the pre-cooked quinoa along with coconut milk. Keep cooking it in medium flame until the whole thing is consistent. Healthy Indian Fusion dinner is ready to be served to the guests from a casserole or hot box
4. Chili and Tomato Aachari Paratha
This is a spicy paratha that can be served alongside curd. To a pan, add water, cloves of garlic, chili, and tomato and boil them. When it's done, blend it. After blending, fry it in the pan. The spicy filling for the paratha is ready. Make sure the filling is not too thin, then the filling wouldn't stay in place. Prepare the paratha right before guests arrive and serve it hot and fresh.
5. Pudina Pasta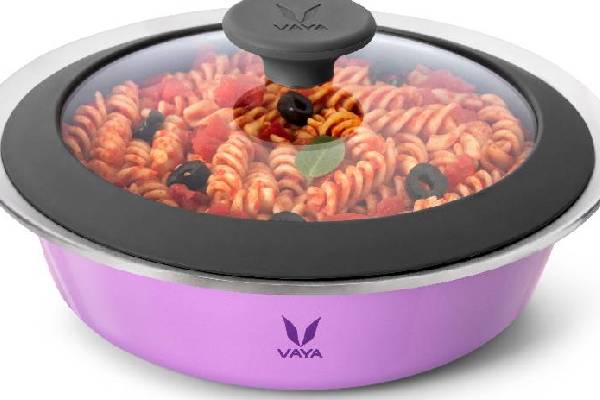 This is probably the easiest and lip-smacking dish that can be served to the guest at the get-together party. Firstly, boil the pasta and set it aside. Now in a mixer grinder, blend green chilies, pudina, coriander, lemon juice, garlic cloves, and salt. Take some oil in the pan and fry the mixture for some minutes. Add the pasta and mix it well. In the end, add butter for better taste. Serve it for dinner from a casserole alongside garlic bread. 
6. Mushroom and Garlic Soup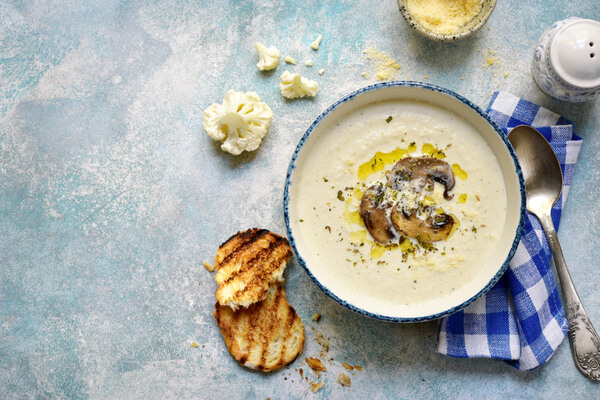 The garlic and mushroom recipe can never go wrong. This is a very quick but easy and flavorsome recipe to prepare for the guest. At first, fry the cloves of garlic until brown then add quartered button mushroom with salt and pepper. Cook them for 5 minutes. Add flour and butter, with occasional stirring to prevent lumping. Then add water and bring it to a boil. Store in a casserole and serve warm with coriander leaves and butter.
7. Chili Chicken Cheese Quesadilla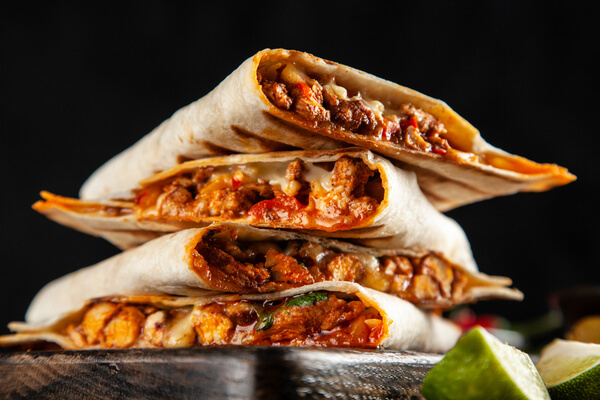 This is a Mexican recipe originally but the chicken filling is totally Indian. For the chicken filling, the base sauce is the first thing to be prepared. Take ¼ of water, add soy sauce, ketchup, chili sauce, salt and mix well. In a pan heat, ginger, garlic, spring onion, and stir fry for 1 minute. Add strips of chicken and cook it. Once cooked, add the base sauce and stir well. Keep mixing and stirring until it thickens and keep it aside. Take out the tortilla bread, spread the chicken, wrap and bake it. Add cheese on top of it. The spicy chili chicken cheese quesadilla is ready to be served. 
8. Kadai Broccoli Masala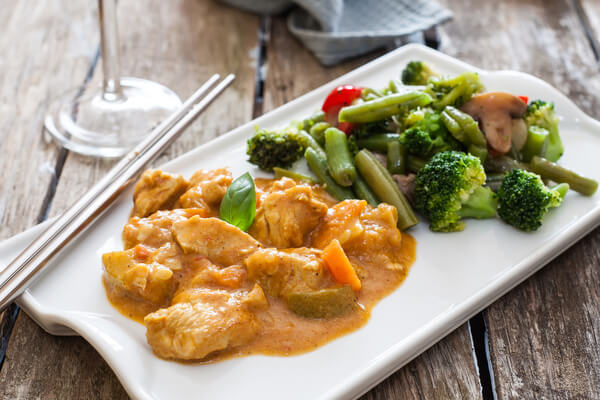 This is a North Indian masala gravy with the twist of broccoli. The Kadai masala gravy is prepared first. For that firstly, fry onion, garlic, ginger, cumin, coriander, fenugreek all together. After frying, add tomato puree and give it a good mix. For giving it a better taste, add garam masala and salt according to taste. Then goes the steamed broccoli florets and stir it. North Indian style broccoli masala gravy is ready. It can be served with roti or rice. It can be stored in a casserole or hot box to be had later. 
9. Indo Chinese Hot and Sour Spinach Soup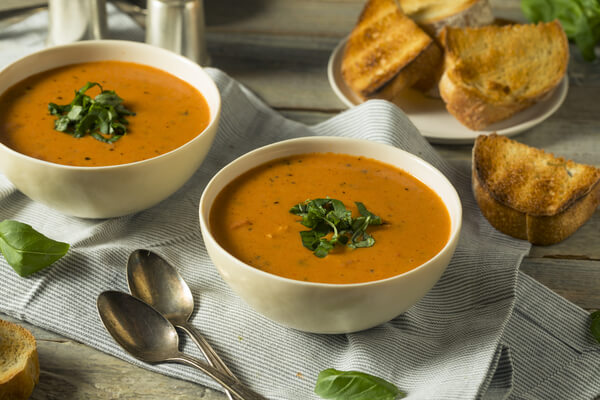 Like the name suggests it is an Indo Chinese soup recipe. Firstly, coriander, spinach, and chilis need to be blended and kept aside. Take a heavy-bottomed pan and fry ginger, garlic in it. When done frying, add the coriander-spinach mixture. Fry it in medium heat then add chopped vegetables if required, and then pour 4 cups of hot water. Bring it to boil, add soya sauce and vinegar. Serve it hot with butter. If you are note bale to have this soup immediately, make sure to store it in an insulated casserole, to have it when you are ready!
10. Masala Mashed Potatoes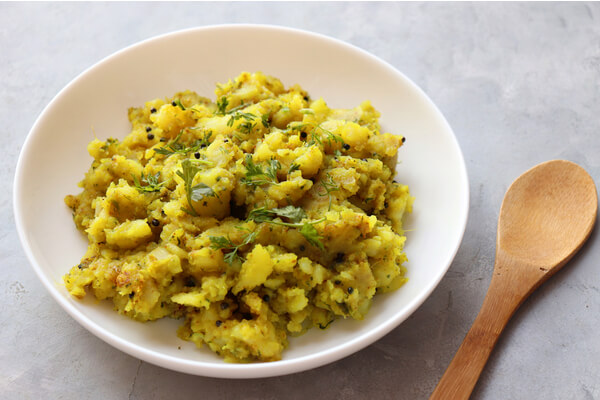 This is a very easy and tasty recipe that can be made in few minutes. Boil and mash the potatoes really well. Fry the cumin seeds, garlic, ginger, turmeric, and chilies. When it's ready, add the mashed potatoes. Mix and stir until you get a smooth texture. Then, masala mashed potatoes are ready to be served.
Conclusion
These are the top curated Indian fusion recipes that can be served to the guest at a get-together party. The best part about these recipes is that they can be stored in a casserole, or hot case and served later too.