Satisfying the hunger pangs of a tired kid after a hectic day of online classes or school is not an easy task. Most of the time, the snacks don't suit to their taste buds and they get disappointed. It is important to give them tasty as well as healthy snacks. Dont worry, we have got that part covered fully. No need to worry about the time consuming part as these snacks are pretty easy to prepare. 
Top 10 after School Snack Ideas 
Given below are the best snack recipes that can be served to kids after they back from school. There are all kinds of snacks included.
1. Spicy Roasted Chickpeas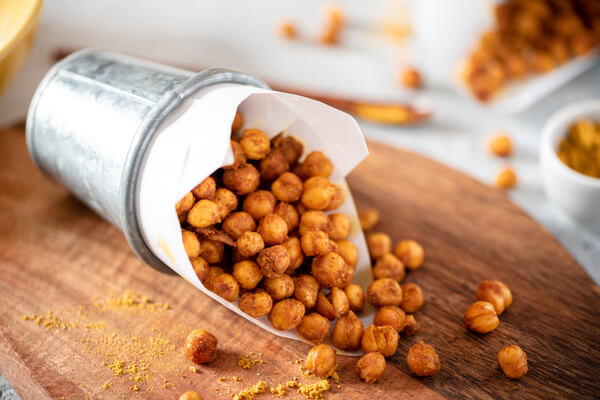 Spicy roasted chickpeas are a very lip-smacking, healthy, quick, versatile, and nutrients packed food which makes it the perfect snack to give to kids after school. All that is needed are garlic, cooked chickpeas, paprika powder, salt and it is ready. One can experiment with the type of spices they want to add and this part of the recipe makes this snack versatile. Healthy and tasty snack at one go. It can be stored in an insulated food container and served hot.
2. Oats Dosa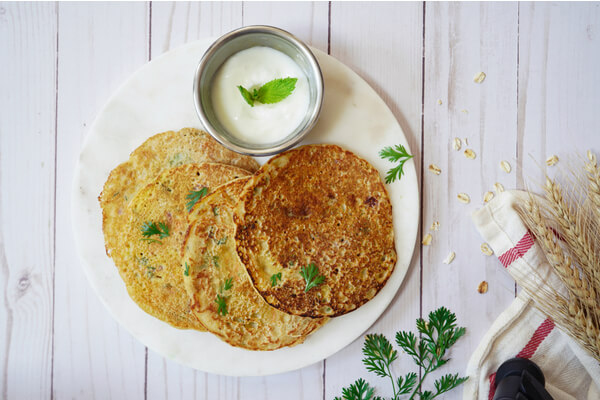 Dosa is a South Indian delicacy that is very healthy and light as well. It is not oily and kids love them. To make dosas more exciting it can be made from oats. There is no need to soak it overnight, just need one blend and oats dosas are good to go. It tastes crispy and delicious when served hot. There are coconut chutney and the tangy sambhar as dips for the dosa. To keep it fresh, the dips can be made earlier and stored in a hot box or insulated food containers.
3. Beetroot Paratha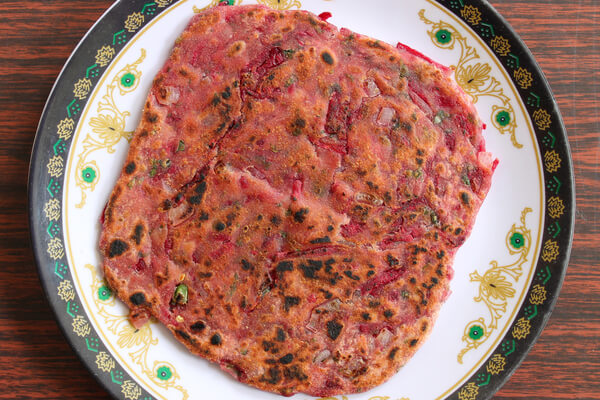 Beetroot paratha is a healthy, tasty, and colorful snack that kids would be excited to try. It has the goodness of beet and the perfect thing for snacking. The parathas can be served with curry, pickles, or yogurt. It is really easy to make but keep in mind to blend the beetroot along with other spices and add it to the dough. Stuffing doesn't work out well with this paratha. To avoid the strong smell of beetroot, saute it beforehand. After the parathas are done, store them in a hot case or hot box keeping them warm, delicious, and fresh. 
4. Poha Dhokla
When pohas gets too boring then it can be turned into dhokla, surprising right? But it actually exists. Dhoklas are a light and tasty snack that just fit perfect for an after-school snack. It is a Gujarati dish that is generally consumed for breakfast. For poha dhokla, the extra ingredient would be poha. It is really easy to cook and after it's done, store it in an insulated food container.
5. Roasted Potato Wrap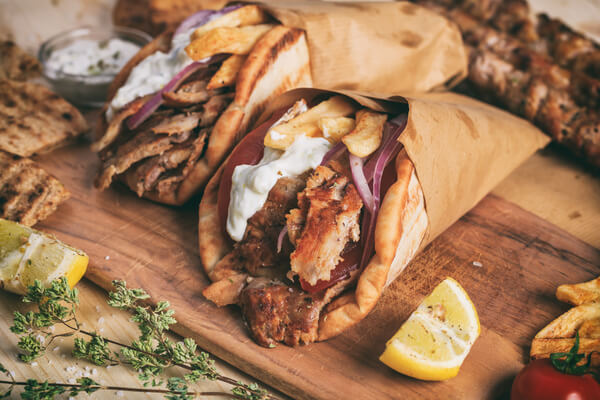 This is an interesting and lip-snacking snack. Potatoes are good for anything – be it fries, mashed, tandoori, or in wraps. It tastes good in all of its forms. Wraps are easy to make and not so time-consuming. For this recipe, the potato needs to be pan-roasted with dried herbs, and garlic. Then to top it up, yogurt can be added which gives it a desi taste and it is good, no doubt. After that just wrap it in the roti or tortilla and store it in a hotbox to keep it warm.  
6. Eggless Pancake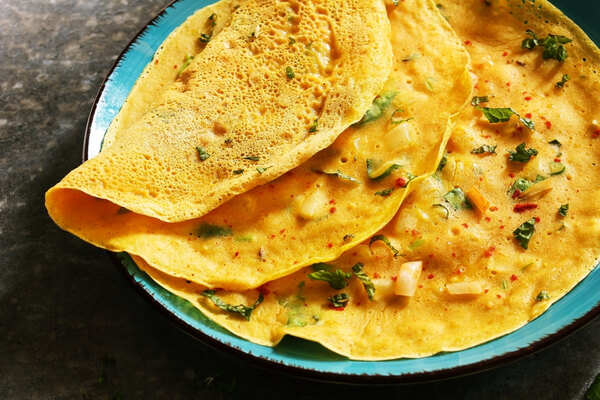 Eggless pancakes are the best snack for kids. They are quite to make even for a beginner. It can be made protein by adding ragi or oats into the pancake mix or just whole wheat. There are so many things to yop on the pancakes such as maple syrup, honey, whipped cream, ice cream, or fruits. Kids would love it with ice cream more than anything. For better taste just add 2 tablespoons of vanilla essence. 
7. Deep-Fried Rice Balls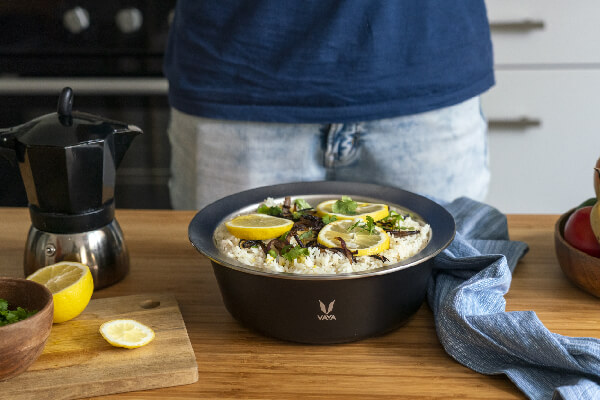 There are times hungry kids won't go for any of the healthy snacks. But they would definitely jump in for yummy fried snacks. Fried snacks have their own charm. The best part of the snack is that it can be made out of leftover rice. Only flour and spices are required. Mix all of them and make balls. Then fry it. It is a light snack that can be served with chutney, mayonnaise, and tea on its side. After frying, to keep it warm keep it in a hot box
8. Cheese Veggie Pizza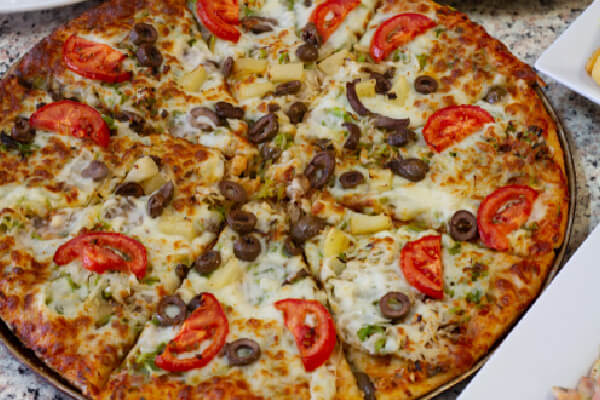 When kids hear pizza, they are delighted. Cheese veg pizza is a ten-minute snack. For this one needs to arrange the veggies on the pizza base. Then top it with extra cheese, it's never enough. Then bake it in the oven for fifteen minutes. Cheesy veggies pizza for after school snack is ready. 
9. Bruschetta With Spinach, Cheese, and Bell Peppers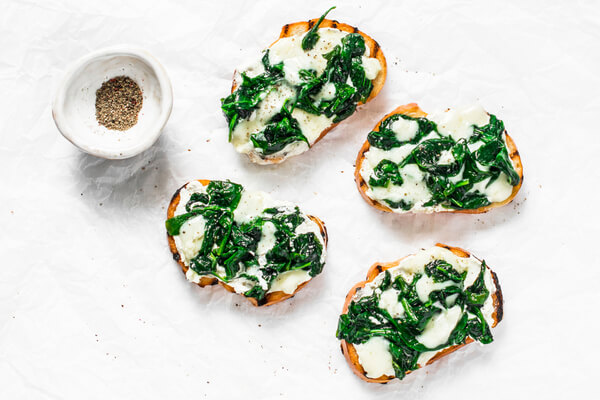 Bruschetta is an Italian version of grilled bread. This grilled bread can be made very delicious and interesting. To make it healthy spinach, bell peppers, and corn can be added. Firstly, start by grilling the bruschetta on a pan with butter. Layer the bruschetta with spinach, bell pepper, corn, and cheese. Put it in the oven and let it bake for ten minutes. When it is done, take it out and keep it in a casserole. While serving, drizzle it with olive oil for better tasting. 
10. Masala Pasta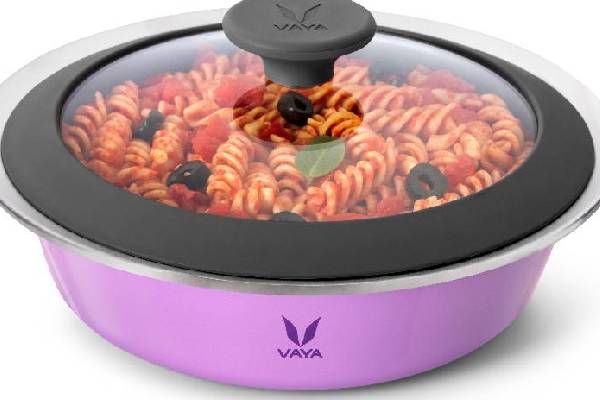 Every kid loves pasta. It is easy to prepare and fit as comfort food. To give the regular pasta some twist, masala pasta comes into play. It is quite simple, just need to add spices which include garam masala, ginger, garlic, tomato paste, cumin, and make a sauce out of frying all of them together. Add in the pasta and give it a good stir. The masala pasta is ready. To keep it tasty store it in the hot box.
Conclusion 
Therefore, these are top-notch, healthy, and yummy snacks to serve to kids after they come back from school. It would make them really happy, no doubt. Don't feel shy to experiment with the recipes, might invent something tastier, who knows?