Most of your food choices are centered more around satisfying your taste buds rather than your body. As much as your body screams for some delicious, mouth-watering greasy foods, curbing your cravings is the key. Your meals, snacks, munchies need to contain all the nutrients like vitamins, minerals, fats, carbs, protein, fiber, and water. When your diet consists of all these nutrients, it is called a balanced diet. While it might look like a task to put together meals having all these meals every day, it isn't. You can opt for simple and easy diet recipes, which could also address your cravings. Here are few balanced diet recipes to satisfy your taste buds.
1. Baked Eggs with Yoghurt and Spinach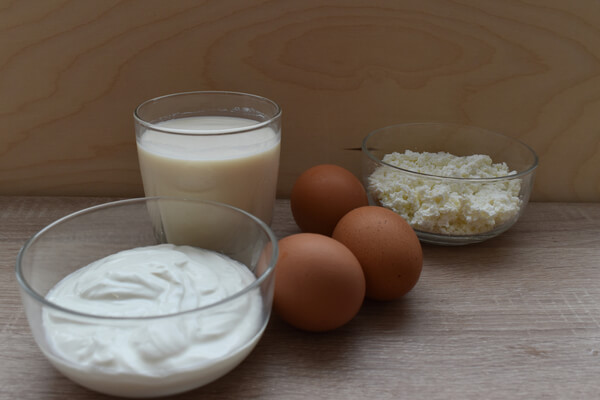 Bring a twist to your weekday mornings or rather mid-morning with this delicious recipe. It has a hint of spice, and the addition of spinach and yogurt adds flavor to it. Eggs are a powerhouse of protein and an excellent choice for breakfast or brunch. Add yogurt, garlic clove, and salt to a bowl. Place a pan on the stove and after it heats, add oil and butter. Add spring onion and let them cook. Add spinach and lemon juice with a dash of salt. Stir for few minutes and take out half of it, and put it in a bowl. Spread the other half and make some space in the center. Crack an egg in this space and let it cook. Add salt and chili powder and let it cook for few more minutes. Sprinkle some oregano on the top. Add some yogurt over the eggs and serve!
2. Chia Pudding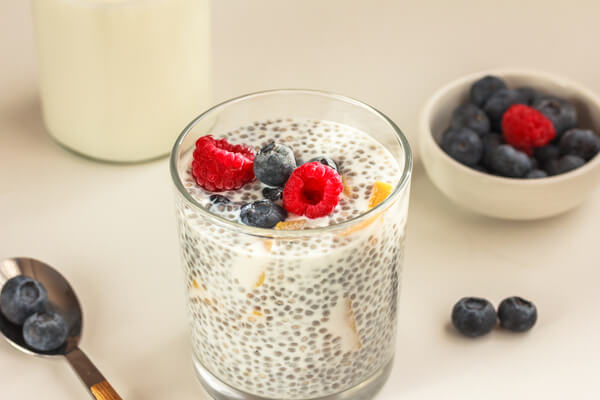 Omega-3 fatty acids are great for your skin and health, making them a perfect choice for breakfast. This chia pudding is delicious, and the bonus point is that it is a make-ahead recipe. It will save your time immensely. It is high on fiber, helping you debloat. What more do you need on a weekday morning? In order to make this recipe, take a bowl or a mason jar and add coconut milk, chia seeds, and honey. Mix well and keep it in the refrigerator. When you remove it later, the seeds should be gelled, and the pudding ought to be thick. Top it up with lots of fruits like strawberry, kiwi, and mango! Serve it cold and enjoy it!
3. Goat Cheese, Meat and Spinach Omelet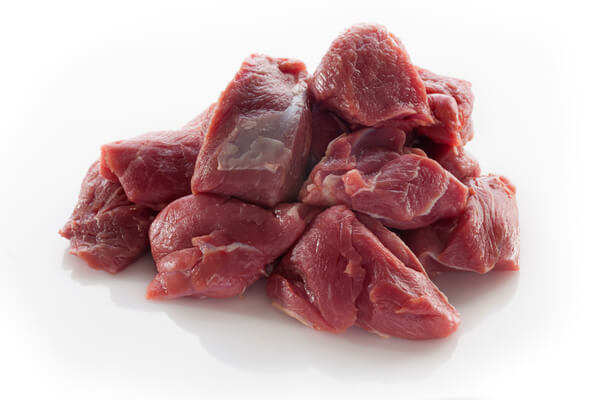 This protein-filled and low on carbs breakfast idea is something you are going to prepare regularly. It is a perfect option if you have a habit of working out in the mornings. Make some after your workout, and you will immediately feel energized. For this omelet, place a pan on a medium flame and add some oil. Add the meat blocks and cook until they are done. Set them aside. Whisk the eggs in a bowl. In the same pan, add butter and eggs. Add meat blocks and top with spinach and goat cheese. Once the omelet thickens, flip it. After the omelet is done, lay it out on a plate serve hot!
4. BBQ Chicken Quinoa Casserole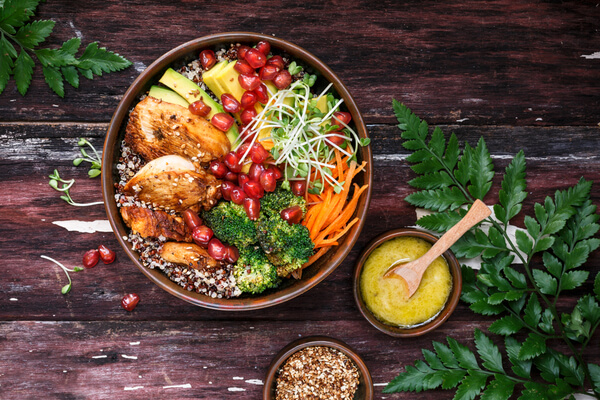 You must have made a face at the mention of quinoa, but this recipe is different and unique. You can stick to your healthy diet plan and still have comfort food. No extra calories but lots and lots of yummy comfort food! Yes, your wish has come true! To make this chicken quinoa, take a baking dish and add cooked quinoa, shredded cooked chicken, shredded cheese, BBQ sauce, corn, and black beans. Mix till well combined. Add some cheese on the top—bake for some time. Remove the dish and pour some BBQ sauce with your choice of garnishing. Serve hot or store it in a casserole until you are ready!
5. Vegetable Pulao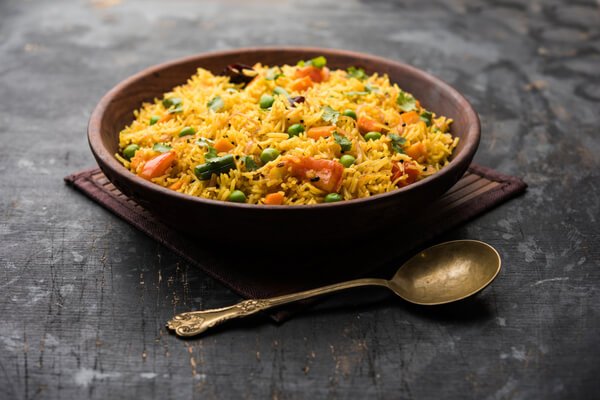 This Karnataka-style vegetable is filled with flavors and goodness of vegetables. It is a pot meal you are bound to try over and over again. It is so stomach-filling that you wouldn't need to make anything else to accompany it. Serve it with some pickle and yogurt for an added flavor. To make this recipe, grind coconut, spices, coriander leaves, and mint with some water to make a smooth paste. Add oil to a pot or cooker and add sliced onions and a bay leaf. Sauté till they cook and add all the veggies. Now add the mint paste, salt, and turmeric powder. After the whole mixture is cooked, add water and basmati rice. Let the rice cook for a while, and your Paneer biryani is ready to be eaten! Garnish with some lime juice and cilantro.
6. Spinach Rice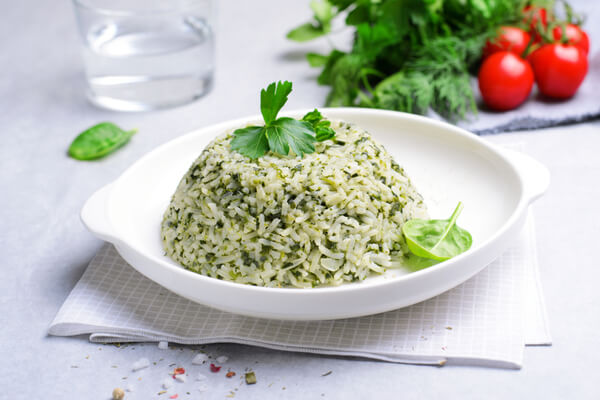 Spinach Rice is a healthy and one-pot meal that is vegan and gluten-free. It is prepared with a fair amount of spices and spinach. Kids will love it! Serve it with yogurt, or any lentil or curry will taste great with it!  To make this recipe, heat a heavy bottom pan and add oil. Add cashew nuts, cumin, whole spices once the oil is hot. Add sliced onions, green chilies, and ginger-garlic paste. Now add tomatoes and after they turn soft, add green peas and spinach leaves. Next, wait till they cook, and next add lime juice, coriander leaves, coriander powder, garam masala powder, turmeric powder, water, and rinsed basmati rice, and let it cook. Serve the rice with some yogurt, and a yummy meal is ready!
7. Tomato Pulao with Coconut Milk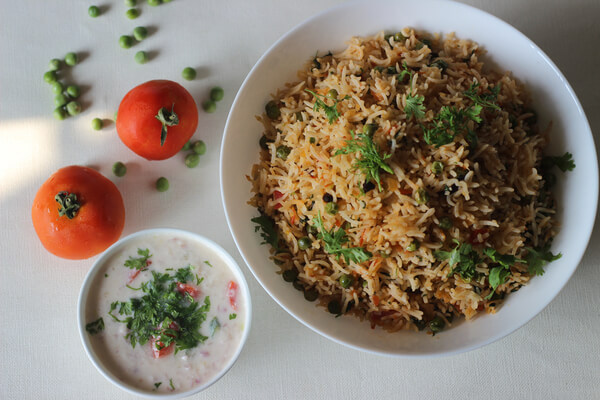 A Tamil Nadu special, this pot meal is tangy, a little spicy, and nutritious. You will see your family devour it all in minutes! It is also a great lunch box meal without needing any accompaniment with its rich flavors. First, blend the coconut pieces with some water and drain it to extract coconut milk. Next, heat the pot and add ginger-garlic paste and whole spices. Add sliced green chilies and chopped onions. After the onions turn brown, add tomato puree or chopped tomatoes. Add garam masala, red chili powder, cilantro, mint leaves, and turmeric powder. Now add coconut milk, basmati rice, salt, and water and stir well. Close the lid and let it cook. Serve hot with some yogurt or raita!
8. Quinoa Risotto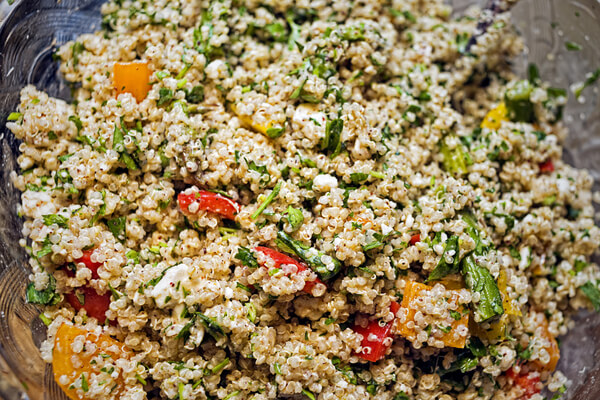 Move past the conventional and give the rice a skip to replace it with quinoa. This is a hearty meal put together with quinoa, olive oil, and a few basic herbs and spices. Wash the quinoa a few times and soak mushrooms in warm water for a while. Add olive oil to a pan, sauté garlic, and onion together. Add the mushrooms and a cup of wine. Allow the quinoa to soak it up and add salt. Add chicken stock to the quinoa till the quinoa is cooked. Add some freshly ground black pepper and toss some grated parmesan cheese and serve hot.
9. Jowar Medley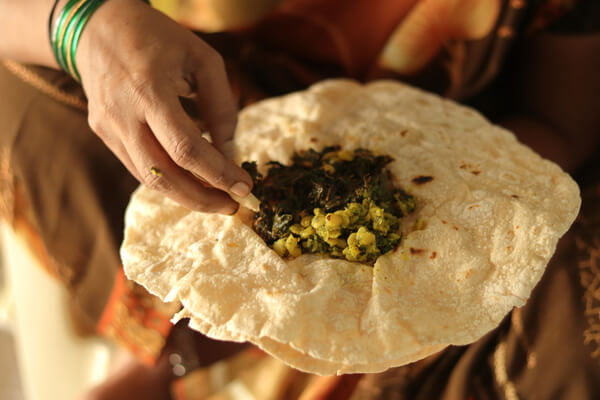 Are you tired of eating brown rice and poha? Time for jowar! Toss it with chunky vegetables to make this the sure-shot recipe for a balanced diet. Soak the jowar seeds and boil them in the same water. Heat the oil in a pan and add ginger, mustard seeds, curry leaves, and green chilies. Add baby corn and zucchini. Stir fry. Add the red and yellow peppers and add the pepper, salt, and jowar. Stir well and garnish with coriander leaves.
10. Organic Oats Porridge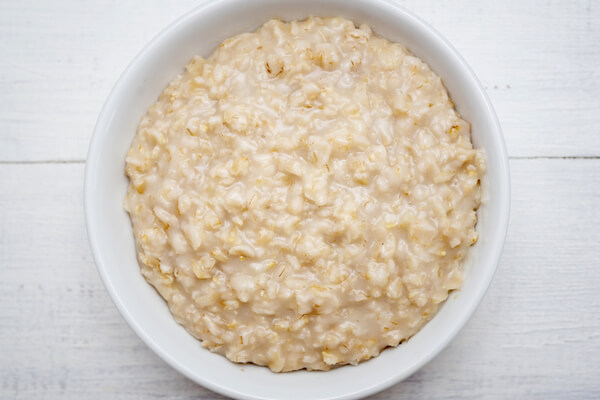 This delightful recipe with cinnamon, apples, organic oats, flax seeds, cinnamon, and a dash of honey is a perfect way to start your day. Soak the oats in water for about a few minutes. Heat the milk in a pan and add apple and cinnamon powder. Add sesame seeds and flax seeds in a separate pan. Toast it in medium flame. Add it to the milk. Add the oats and cook. Pour the porridge into a serving bowl. Add some honey into the porridge and garnish with raisins.
Conclusion
Your diet is the primary source of immunity building. A perfect diet is a balanced one that has all the important nutrients. These balanced diet recipes contain all the nutrients you need to increase your immunity and stay healthy. With the COVID-19 wreaking havoc in everyone's lives, it is crucial to building your immunity. But who says you need to sacrifice your cravings? Now enjoy your balanced diet, which is not only healthy but incredibly delicious.