Home cooking is all about tasty, simple, and nutritious food brought from the kitchen to your dining table. But sometimes, preparing the food can be a little time-consuming and tiresome. With the right basic kitchen appliances, you can make your cooking enjoyable and considerably easier. Appliances can be quite the motivation to try some creative new recipes to please your loved ones. In addition to regular storage containers and utensils, modern appliances are an essential part of the kitchen. You can complete your kitchen chores like a pro with this kind of equipment, making cooking an easy and favorite part of your day! Here are 10 must-have kitchen appliances for easy kitchen chores. 
1. Food processor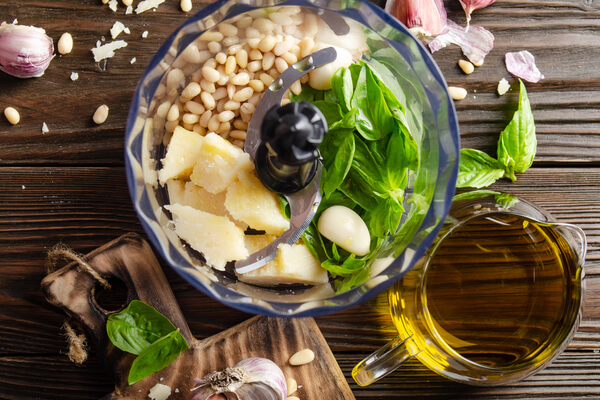 For most of the home cooks, it is just not the actual cooking that seems time-consuming, but the prep that needs to be done for the cooking—chopping so many veggies before cooking can be very exhausting. This is why you need a food processor. A food processor can chop, puree, blend, make dough and batter in minutes. This is unarguably the first thing you need in your kitchen as it can easily slash your prepping time by almost half. Pureeing tomatoes, chopping onions, and making dough never got simpler. This will also encourage you to eat more at home and start saving money on all those takeouts! 
2. Dishwasher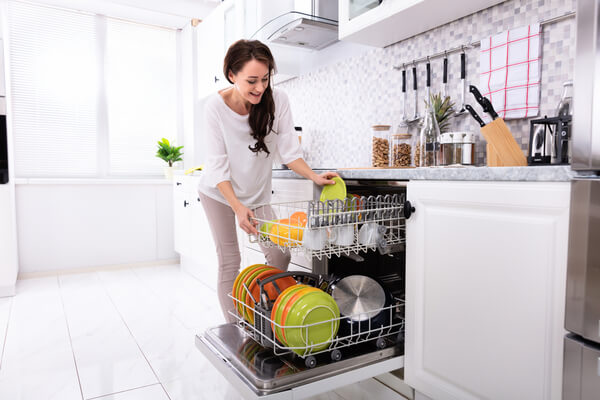 Who wants to do all those dishes after a tiring and long day at work? A dishwasher is an excellent option for every kitchen. They are designed to sanitize and clean your dishes and dry them, making them ready for the next day or next cooking session. The features like an economy wash, delayed start, sanitize, and half load wash helps you clean your dishes better while using a lesser amount of water. A dishwasher can weigh on your pocket, depending on the brand you select. 
3. Microwave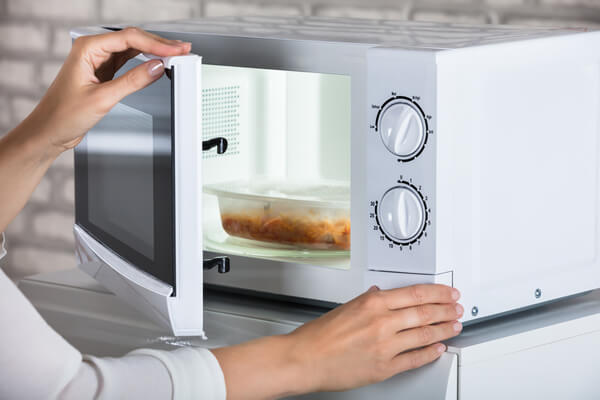 A microwave is a significant appliance to have in the kitchen electronic items list. From baking cakes to reheating dishes, microwaves are now a regular on the primary kitchen appliances list. If you are usually in a hurry for work or other chores, microwaves are your new best friend. They can easily steam or boil vegetables, boil vegetables, and reheat the leftovers in just a couple of minutes. If you get into the mood for creativity, you can experiment with recipes like preparing cakes, bread, soup, tandoori, etc. The possibilities are infinite!
4. Pressure cooker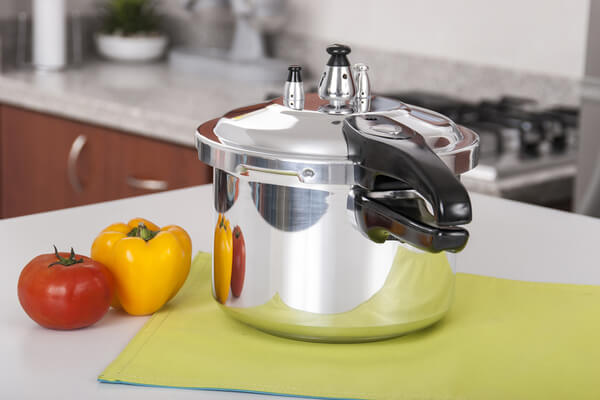 There is literally no other kitchen equipment that is more synonymous with an Indian kitchen than a mere pressure cooker? Although this appliance is a common sight in almost every kitchen household, this had to come in this list. If you are just beginning to set up your kitchen, this one should be your first purchase. Once you learn to master this device, Indian cooking becomes simple, easy, and quick. All you need to do is add everything into the pressure cooker and let it do its job! Be it dals, curries, and rice, everything can be ready in less than half an hour in a pressure cooker. It is essential to find a great pressure cooker among all the kitchen appliances top brands because quality is everything.
5. Hand blender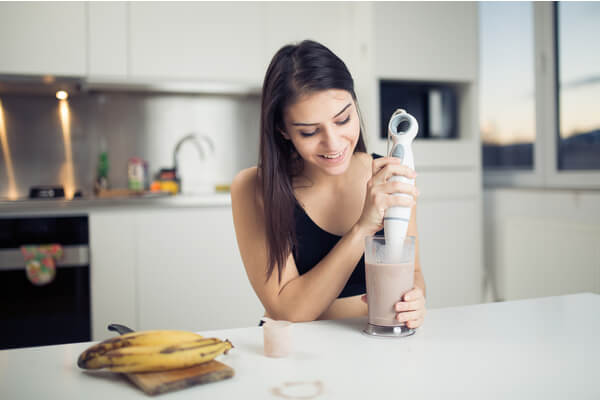 A hand blender comes in the list of must-have kitchen appliances for home chefs. It can be used to stir, beat, and whisk batters and liquids in a single bowl. It is as simple as dipping the head of the hand blender into the batter, press on till the blending is finished. There are two types, electric or manual, to suit your cooking needs. If you love soups and want to prepare more of them at home, then a hand blender is exactly what you need. It has to be a part of your list of elementary kitchen appliances!
6. Mixer Grinder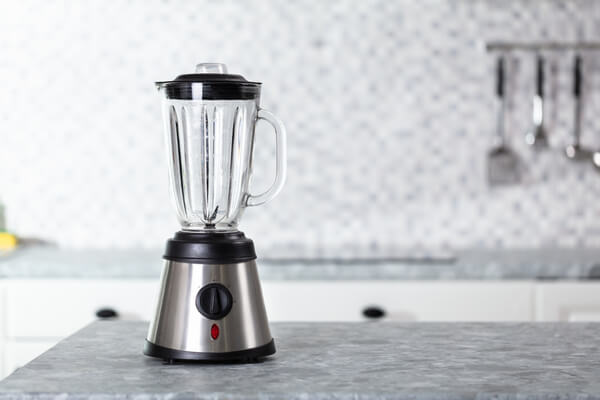 Anyone who prepares Indian food regularly knows the worth of a decent mixer grinder. It does the job of juicing, grinding, and mixing, and that is the reason it appears on the list of must-have kitchen appliances. You can also prepare your own spice blends with the smallest jar, grind sauces and chutneys in the medium jar, and make idly and dosa batter and fresh juices in the tall jar. Its multi-purpose functionality gives you all the reasons to be a part of your kitchen.
7. Rice cooker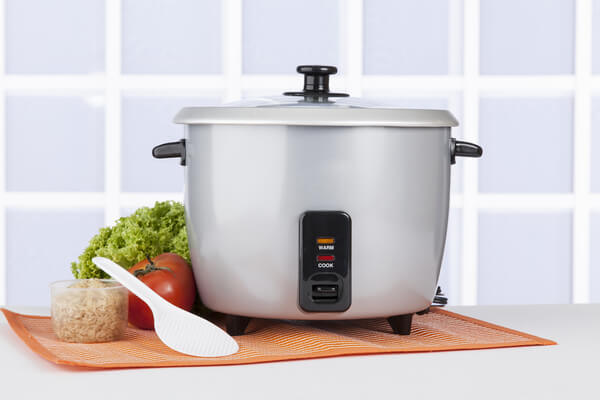 Rice is the ideal complement to any dish, whether it is the delicious and aromatic biryani or just the fluffy steamed rice. It is the foundation of every Indian meal. If you are looking to prepare restaurant-quality biryanis and pulaos, it can be difficult to do so using a stovetop or pressure cooker as rice can easily become a soppy mess when you cook it this way. This is the reason rice cooker is such a significant electronic item for your kitchen. A rice cooker ensures that every dish is cooked to perfection.
8. Electric Kettle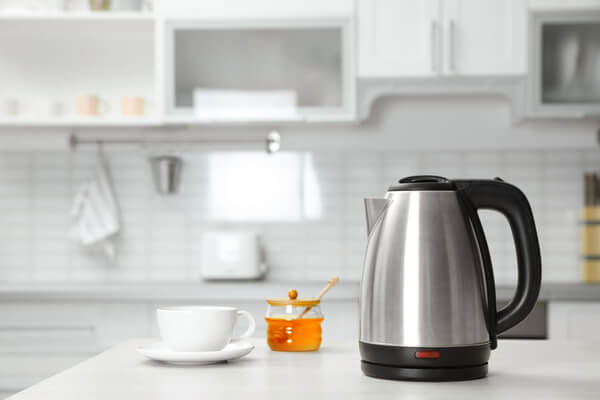 If you are one of those people who cannot start your day without a hot cup of coffee or chai, then this appliance is one of the best ones to own. An electric kettle heats water to the temperature of your choice faster than a stove. It also insulates the heat, so that you can have hot water any time. Besides tea and coffee, a kettle is a multi-purpose kitchen appliance that can be used to prepare noodles, soups, boil pasta, and much more!
9. Fryer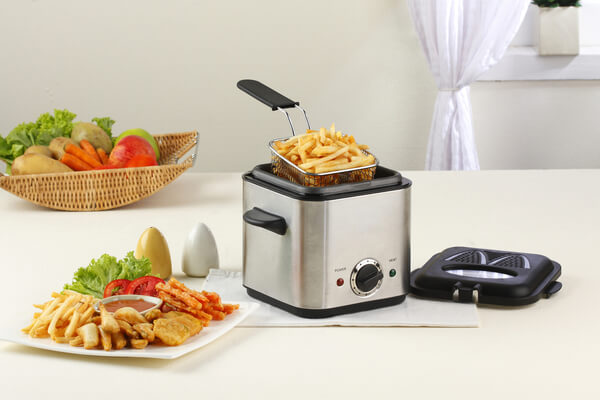 If you love making snacks or starters for your family every weekend, then a fryer can be your savior. It is perfect for frying snacks more easily than a stovetop. Be it Hush puppies, french fries, and chicken fingers, everything can be made to perfection with a deep fryer. These are top-rated appliances as they bring the restaurant taste to your dinner table.
10. Toasters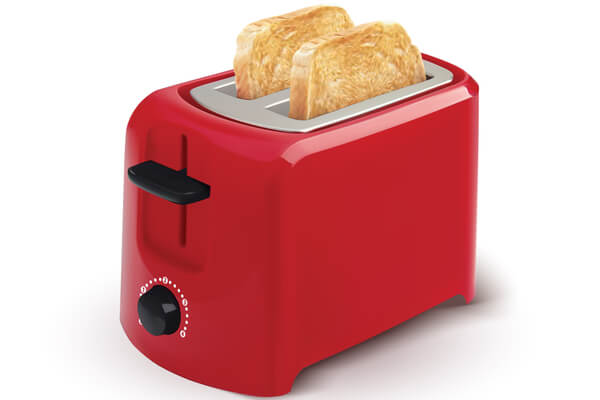 A toaster is an essential requirement in almost every kitchen. Instead of heating a pan and then heating the bread, which is quite time-consuming, you can just pop in bread slices in the toasters and set the time and temperature according to your choice. You can leave the bread to its own device and get to other works rather than waiting on it. Your mornings are made easy with this appliance. 
Conclusion
24 hours are less, and no one will disagree! Getting done with your work, house chores, and especially kitchen chores can leave you exhausted at the end of the day. The world is teeming with technology and smart devices, and for a good reason. Investing in appliances that could make your kitchen chores easier is essential! These pieces of equipment are just what you need to exit the kitchen early with all your work done.