Christmas is the time when the entire town or city is celebrating with lights, trees and of course chocolates and cakes! All you need to get into the festive mood and holiday spirit is to simply walk out of your home to your street, and witness the joy and cheer! It's also that time of the year you pick gifts for the best people in your lives. Here's a list of 8 gift ideas for your sister this Christmas!
1. A classy lunch bag that will up her accessory game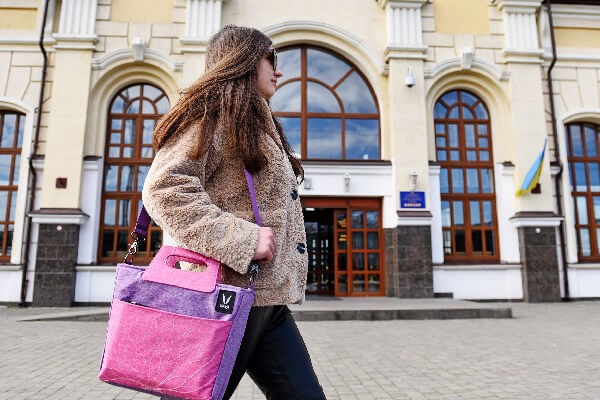 If you are looking out for a useful yet premium gift for your sister, a smart lunch bag would make for a great one. How about a spacious Bentobag that is high on style and high on function? Vaya Bentobag comes with an insulated inner and water-proof outer layer. Withs storage pouches for your spoon and fork, and storage space for other essentials, Bento bag definitely makes a great addition to lunch gear! Available in stunning colors and two different sizes, this is all your sister will need to complete her everyday style!
2. Magical Harry Potter merchandise for the Potter head
If your sister is a Potterhead, an assortment of Harry Potter merchandise would make her jump with joy! Notebooks, a Hogwarts castle themed shirt, Harry Potter themed coasters and of course a lot of other gifts that are as special as the letter inviting to Hogwarts are available online. Harry Potter trivia games or the illustrated books, you can go for these if you think your sister would enjoy those. What better time than Christmas to gift your loved one some magic and miracles?
3. An insulated water bottle for a New Year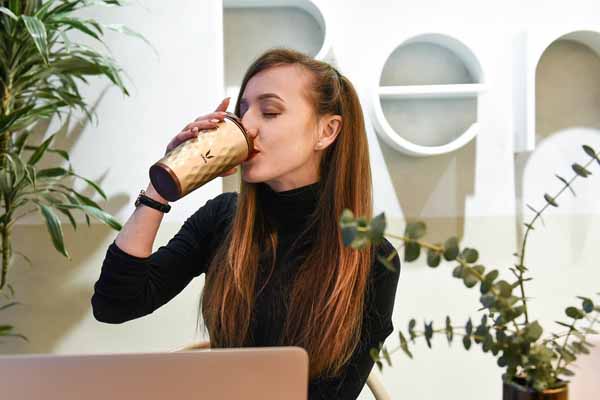 A perfect gift for a new beginning can also be a motivation for a new start. An insulated water bottle or flask works great as an everyday bottle, while also keeping the beverages warm or cold, as required. Perfect as a gym bottle, a vacuum flask is great for warm water, protein shakes, cold smoothies or chilled juices. Flasks are not boring anymore, and they come in vibrant colors and quirky patterns, one that your sister would love to carry to college, work and anywhere outside!
4. Personalised Bluetooth tracker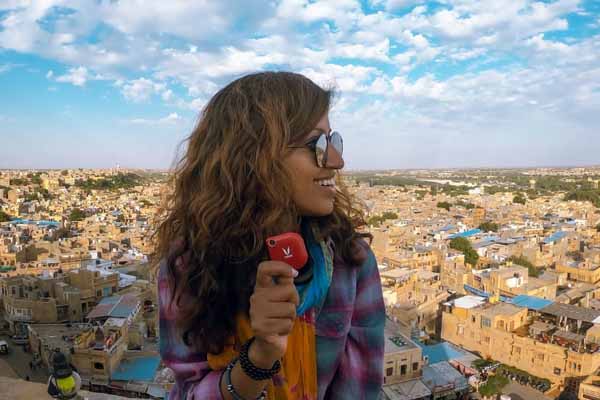 Not just great for tracking misplaced wallets, keys or remote, Bluetooth trackers like Vaya Lynk also come with other smart functionalities – they make a great selfie remote control, they come with SOS alarm for emergencies. The best part? You can get these customized, get a Bluetooth tracker with her name on it!
5. Mini waffle maker
Waffles are obviously delicious and making waffles is fun too! Encourage your sister and appreciate her culinary skill with a gadget that will also help her try baking. Get her a waffle maker this Christmas and gear up for eating delicious waffles all through next year!
6. Personalized skin care kit
If your sister is a skin care enthusiast, nothing will make her more happy than a personalized skin care kit. Korean skincare or Indian, each come with their own supplies, and surprising your sister with masks, vials of cleansers, bottles of moisturizers, and tubs of sunscreen can be the highlight of this year! Make a hamper out of different products your sister would love to use, and she would absolutely love how thoughtful you have been in choosing her gift!
7. A Bluetooth Headset or ear pods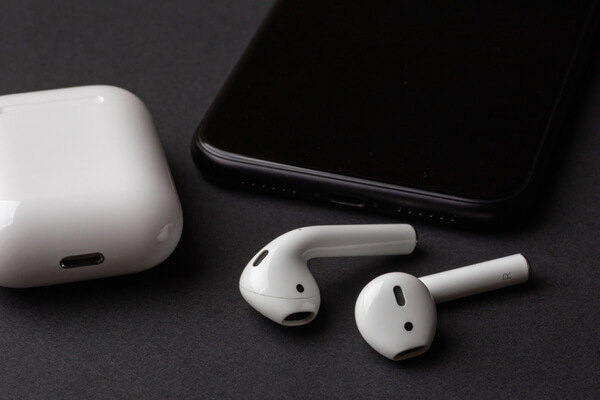 Perfect for music, great for watching a series on Netflix, and amazing for attending work calls or college online classes, a Bluetooth headset of ear pods are the best gifts that you could get for your sister. A stylish pair of noise cancelation headphones is also going to be a useful gift, one that she will use every day!
8. A delightful bonsai plant for the New Year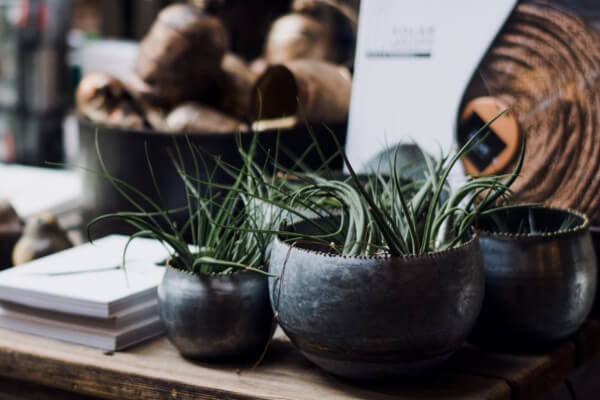 Christmas is not just the end of a year but also the beginning of a new year. Wish your sister good health and fortune, gift her a delightful bonsai plant for the forthcoming year. A bonsai plant spreads joy and also makes a beautiful interior décor spreading positivity and peace. This might also get her interested in gardening, and indoor plants!
When it comes to gifting your sibling, it's important that you put in effort and make it special. It can get a bit overwhelming to choose the perfect gift, one that would surprise them, while also making them happy! Instead of gifting your sibling a box of chocolates or cookies, choose a sustainable gift like a lunch bag, lunch box or a head set, one that she will use every day, and remember how thoughtful you have been in getting her these! Pick a perfect gift, one that will make your sister look forward to celebrating the New Year right ahead!