Winter is the time to spend indoors nestled together with our loved ones. That is why hot chocolate was actually invented in the first place. There are some truly spectacular dishes you can create to bring the whole family together and make spending time with one another even more enjoyable. It's also the best time to move out of your comfort zone and try new cuisines and recipes. Gumbo, curries and pie, cook up a storm this winter season, store them in a casserole, one that would keep the fabulous dishes warm, and enjoy winter!
Below are 10 of the best winter time dish ideas to really help you make the most out of this season.
1. Indian Gumbo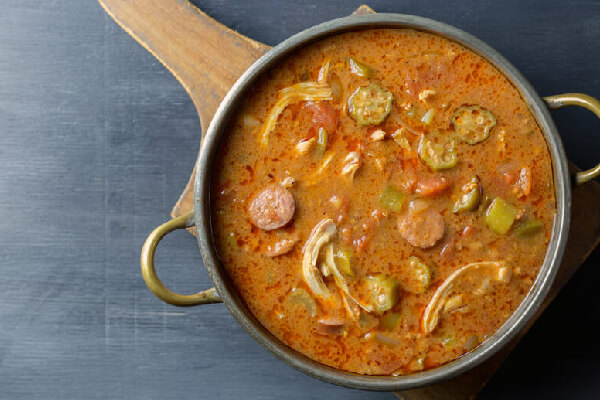 Gumbo is a dish that originates from the bayou region of Louisiana, America. It is a soup made of of chicken cutlets, sausages, crab legs, shrimp, crawfish, and okra, all combined and cooked to perfection. An Indian version of gumbo either with vegetables or with chicken tastes just as best. The soup is thicker than other soups you might be used to, and that makes it a perfect dinner meal for days when you don't like having a complete meal. Marinate and cook chicken pieces in Indian spices, and mix in onions, a handful of vegetables you love, chicken stock. This soup can be the entrée for any wondrous cozy dinner you want to plan this winter. A hot case full of gumbo is the perfect option to keep you and your family warm and filled on a winter night.
2. Japanese Curry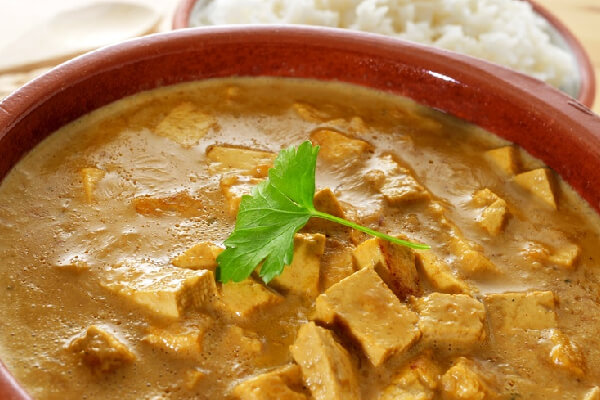 Japanese curry is a bit different than your traditional Indian curry. The concept of curry was introduced to Japan by the British during the Meiji era (the British got it from India of course). It is locally known as Kare rice or curry rice, and is less spicy than the traditional curry that you might be used to eating. The sauce is on the sweeter and savory side and tends to be brown instead of red or yellow. A small tweak in the recipe to suit the Indian palette, and you have a dish that's going to be in your casserole on your dinner table a few days in a month! Cook chicken like you would with Indian spices, and make sure to add a few slices of apple, and honey. The sweetness that kicks in the chicken curry is what elevates the dish to amazing from ordinary!
3. Homemade Pizza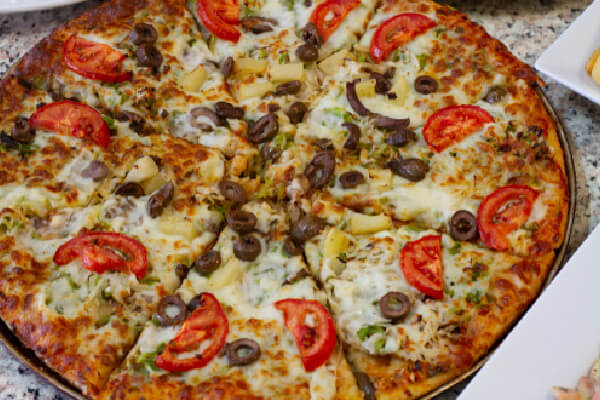 One of the things that makes a dinner cozy is making it with the entire family. Making a homemade pizza at home is a great way to get the entire family involved in the dinner preparation process. You can easily spice it up by adding all the ingredients you and your family actually enjoy the most – if your family is into olives or pineapples, now is the time to really indulge yourselves. Pizza is overall a great entrée idea, but you can easily add extra courses to this family meal. Don't forget to make the side salad and store it in a casserole, so that you have a truly balanced meal.
4. Creamy Cashew Chicken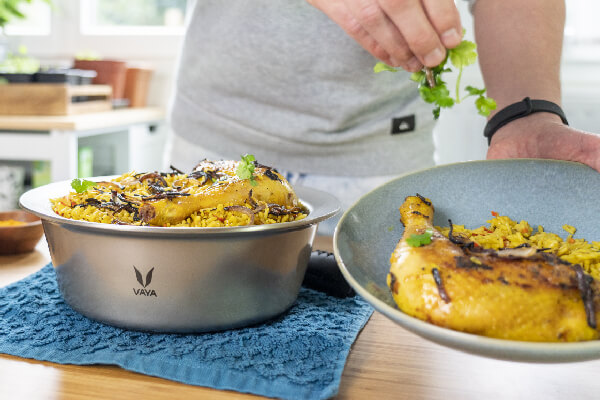 If you're looking for a meal to bring the entire family together, delight the taste buds, and really tide you over this winter season, look no further than creamy cashew chicken. One of the best things about serving this for dinner is that you can serve an entire meal in one bowl. Serve it nested to a bowl of rice and drizzle over some green vegies and you will have everything you need in one dish. The entire family can nestle up together in front of the fireplace with a hot box of creamy and rich meal.
5. Chicken Gnocchi Soup
If you're looking for a real cozy dining experience, look no further than a steaming hot bowl of chicken gnocchi soup. Gnocchi are potato dumplings, and they are some of the best things you can include in a pot of soup. The soup itself is creamy and colorful looking. But it is also filling and has a wonderful taste factor along with quite a bit of chewiness thanks to the potato dumplings and the chicken combination. Best stored in a casserole and served warm, this is one of those dinner dishes that you can serve all by itself with no extra sides.
6. Chicken Pot Pie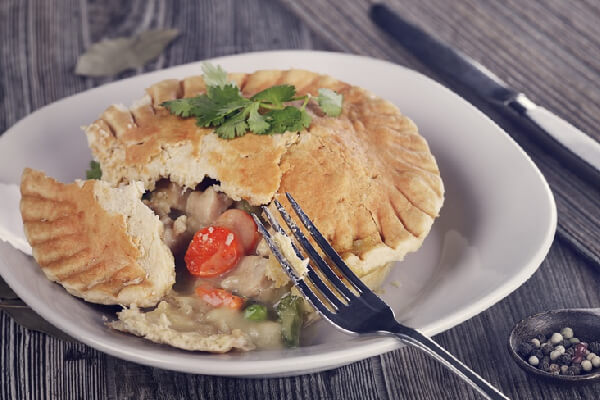 Some people may not consider chicken pot pie to qualify as a cozy dinner idea, because chicken pot pie doesn't have a really great sharing factor. It is more of a one person one dish type of meal. But it is heartwarming and filling. There is absolutely nothing more satisfactory than cracking open the crust of a warm chicken pot pie. You'll be able to delight in the warmth and aroma that alights from the dish, and you'll definitely enjoy having a personal savory dining experience all to yourself.
7. Winter Salad with Maple Candied Walnuts + Fig Balsamic Dressing
Every dinner table needs to have access to a good winter salad. Winter may not seem like the time to invest in salad, but a good salad can really turn your winter around and brighten up your day by changing your dining experience. Sometimes we can get a little too into eating root vegetables during the winter season, and while they're great, we want to make sure that we keep changing things up when we can. This particular salad makes use of some of the best winter ingredients like candied walnuts and fig dressing. You absolutely won't be able to get enough.
8. Pomegranate Sesame chicken with ginger Rice Pilaf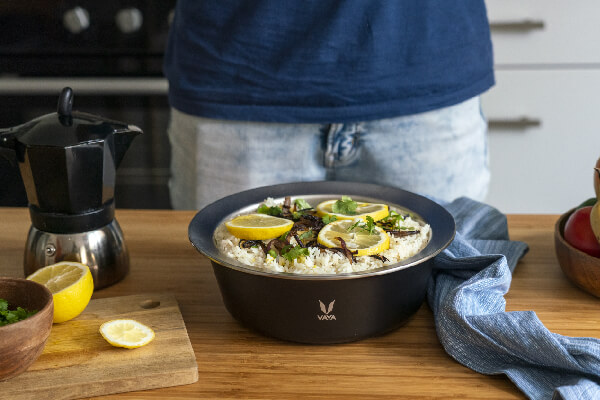 If you are looking for something that looks great on your plate, tastes good, and is actually pretty simple to prepare, then look no further than this dish. It sounds fancy but it is actually a really easy dish to get into. Rice pilaf is one of the simplest rice dishes to learn in general. Once you master the basics you will be able to make scores of different rice pilaf dishes. The pomegranate chicken itself really makes this dish one of the best things to serve for winter, right out of your insulated casserole.
9. Thai Peanut Chicken and Pumpkin curry with Sticky Pomegranate Rice
This dish may sound like a mouthful to say, but it is a delicious mouthful to eat. It is warm and extremely satisfying to eat during the It makes use of all the great winter flavors that you've come to love over the years such as, pumpkin, pomegranates, and spices. Rustle up this cozy dish, store it in an insulated casserole and serve warm come dinner time.
10. Butternut Squash Mac n' Cheese with Chicken Bits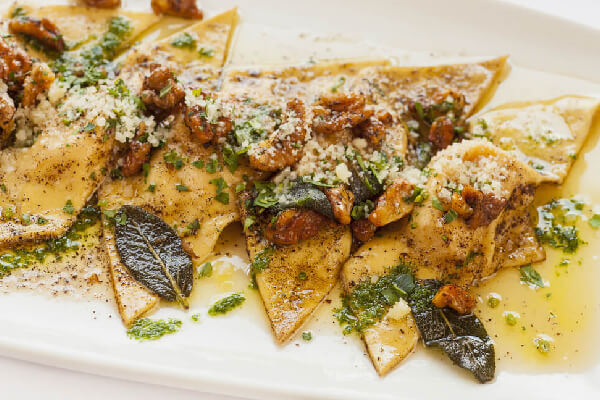 There is nothing that oozes coziness and comfort more than macaroni and cheese. It is labeled as 'soul food', and it definitely lives up to its name. This version of mac n' cheese is a little bit different than your typical variety. It makes use of butternut squash, which gives it a bit of interesting extra flavor. The squash actually makes it a bit sweeter than your typical plate of mac n' cheese, but no less savory.