With valentine's day coming up next month, a daunting task that most women have at hand is to get the best gift. You need to put a lot of thought before getting your best man a gift that he would love. 
Best Gift Ideas for Him
Given below are the 10 interesting gift ideas for this Valentine's day. 
1. Insulated Water Bottle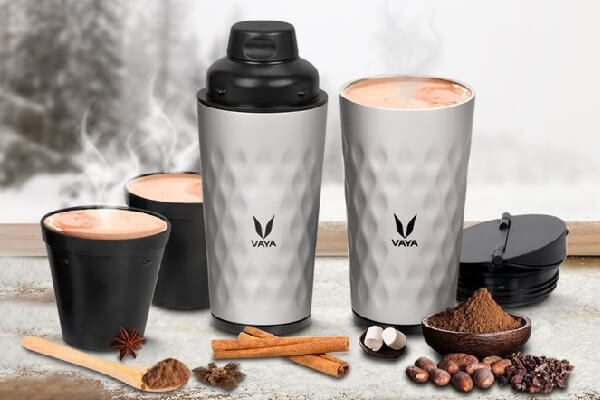 The best part of an insulated water bottle is that it can be used throughout the year, keeping water cold during summer and hot during winter. A stainless steel water bottle is sustainable, easy to clean and carry. It does not have any metal or plastic taste like most other bottles have. If you carry ice water in the plastic bottle, it turns into lukewarm water when you reach your destination, well that's not going to happen with an insulated flask.
2. Bluetooth Tracker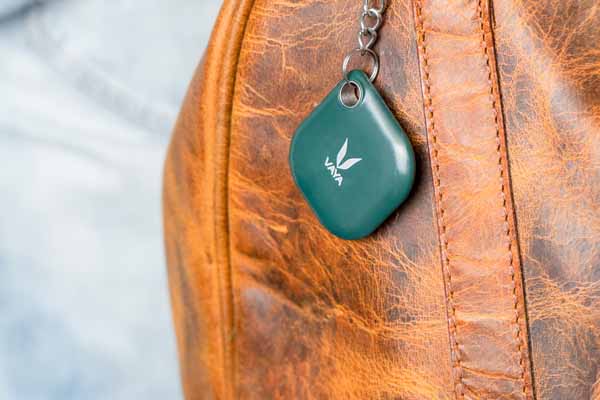 This is something new and very useful in terms of gifts. A Bluetooth tracker reduces the risk of losing any important item you carry with you. There's an added option of setting an alarm which helps you to remind the location of the object. It has a feature called geofencing which sends an alert to your phone when you are too far away from your valuables. Men would totally love this phone finder that works as a key tracker!         
3. Insulated Lunchbox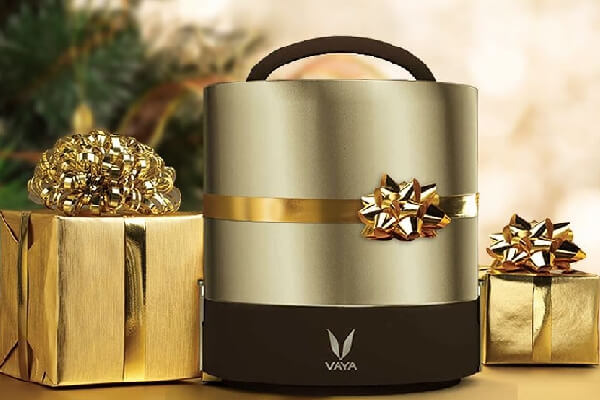 An insulated lunch box keeps his meal warm, hot or cold, and fresh. Insulated tiffin boxes that are made of stainless steel are totally sustainable. If you are looking for a gift, one that he will use everyday and appreciate, go for an insulated lunchbox!
4. Shaving Kit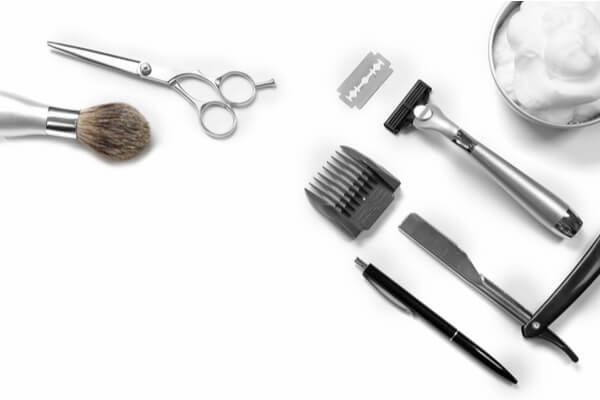 This comes under daily needs. Some guys take their grooming very seriously. You can personalize a shaving kit for your guy and gift him. Having a shaving kit is like having every necessary grooming things under one roof. What can be better than that? Most kits have a shaving brush, shaving cream, after-shave lotion, pair of trimming scissors, and pre-shave oil. Just effective and useful.     
5. Echo Dot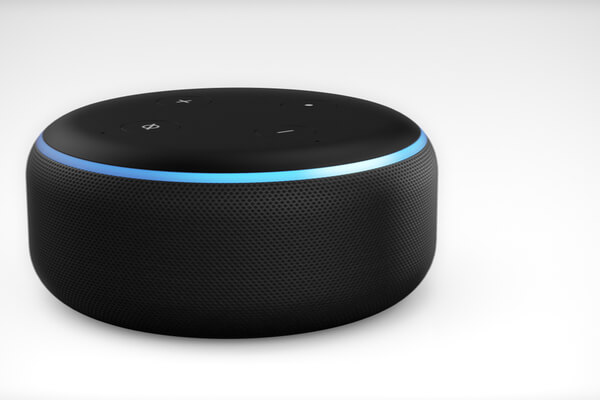 It's a smart speaker to gift your guy. He can ask Alexa random questions, connect his electronic devices, play his favorite music, podcast, or anything he likes. It can make calls, block unwanted calls, and has a voicemail. It provides information onwhatever is happening around the world. He can play games as well. This would be an out of box gift for a guy.  
6. Duffle Bag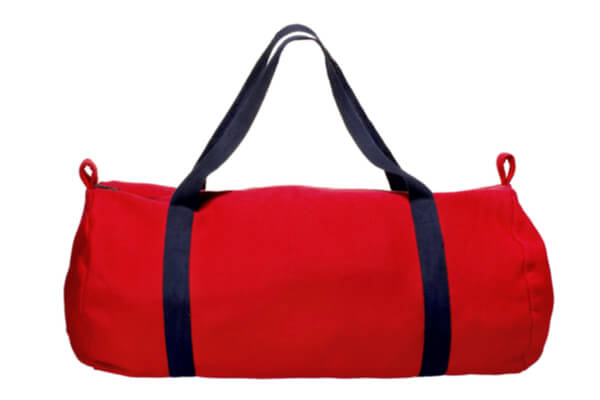 Guys love duffle bag more than anything else. There are so many advantages of gifting a duffle bag. It is lightweight, has a durable exterior, and quite spacious. It's cylindrical in structure and suitable for carrying bulky gears. At times it has a side opening, allowing easy packing. There is no need to wrestle with carrying this bag since it is very flexible and fits anywhere. It's waterproof as well. If he is caught in bad weather, he doesn't need to worry about his bag at least. Last but not the least, it is quite popular and in fashion.
7. Leather Wallet
The wallet comes under the necessity for guys. Getting them wallets might be generic but it's very useful. Leather wallet has its own perk. Firstly, it's leather. They have a longer life than the synthetic material found in the market. It can be used under rough conditions, totally worth the money. It looks classy and luxurious so why not. One can carry it for any occasion and it works just fine. The leather wallet is just timeless fashion. Since leather can breathe, for real, the card and money are intact without any moisture. What could be a better gift than this.
8. Hoodie
Over the years, men's hoodie has revolutionized in their own way and now it's elegant. It's perfect for winter. Warm and soft like a blanket wrapped around the body. It's a great addition to the wardrobe and style. Hoodies are quite versatile and it can be worn with anything if it is not a sports hoodie or sweater. Not much of a thought is required when you are wearing a hoodie. Guys love to wear a hoodie and make a collection out of it. 
9. Sneakers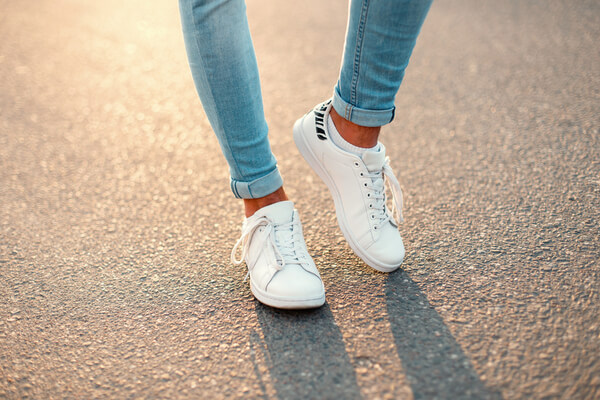 This gift works out every time doesn't matter how many pairs they own. Guys are obsessed with their sneakers like girls are obsessed with heels. Well, they have every reason to obsess about sneakers. In today's world, there are types of sneakers and not just for jogging. Be it jogging or working out or trying it with a fancy suit, sneakers work out just fine. It's easier to get motivated to work out when you wear your sneakers. Hence, sneakers act as a catalyst to remain fit and leading a healthy lifestyle. It is comfortable and does not cause the foot of any pain. It gives extra support. It's the ideal gift for a guy.
10. Wristwatch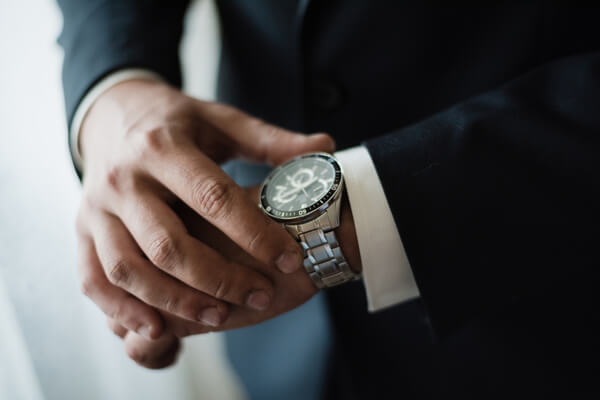 It's one of the classiest and luxurious things to gift a guy. Gifting them a watch that stands out in the crowd will make your Valentine's day quite special. Having a luxury watch shows that the person has good taste and has some knowledge about the world. The more stylish it looks, the more groomed it makes you look. So, go ahead and gift him a watch without thinking twice. 
A gift doesn't always have to be unique or personalized. A generalized gift like an insulated flask or a watch also means how thoughtful you are about choosing a gift that he would love to use every day. Go ahead, get your best man a gift that he would appreciate, use everyday and think about you while using it!