#wanderlust is about to be THE trending hashtag of 2021. The global pandemic in 2020 had sabotaged travel plans for a whole year. So, this 2021 the world is gearing up to travel wide and far. But being in transit can be tiring. The best way to make your travel plans more comfortable is to get the wellness part right. To make your travel more enjoyable is to know that your little personal travelling kit has anything and everything you need. So, here is a list of top 10 travel wellness essentials that you need to pack asap before you hop on that plane! 
Must-Have Travel Wellness Essentials
1. Water Bottle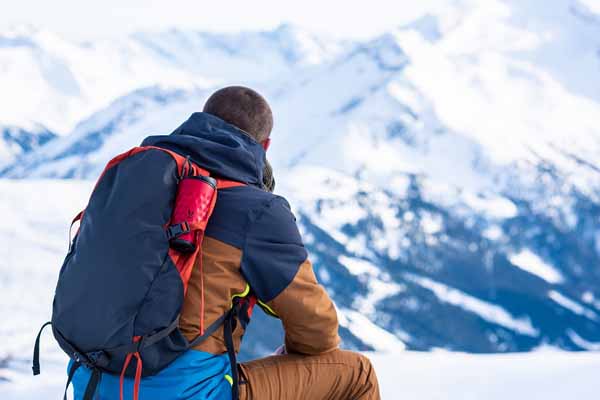 A water bottle is an essential that needs to be there in every traveler's backpack. Why spend so much money on constantly buying packaged water bottles? Buying bottled water can quickly add up to blow your travel budget. Solution? Carry a reusable water bottle. Refilling your water bottle from safe drinking spots can prevent you from having to purchase tons of single-use plastic water bottles. Bonus? It's good for the environment as it cuts down on your plastic use. Also, choose an insulated water bottle and you are all set for both hot and cold water while you are on the go!
2. Thermos Flask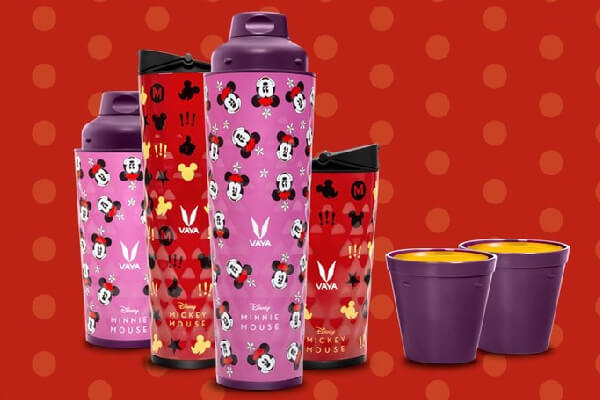 Going for a camping trip this weekend? Or perhaps paying the mountains a visit? Then the trendiest travel accessory you need is a good thermos flask to keep your beverages warm.  Have your coffee or tea served piping hot whenever you want, wherever you want, courtesy, a vacuum flask!
3. Tea Tree Oil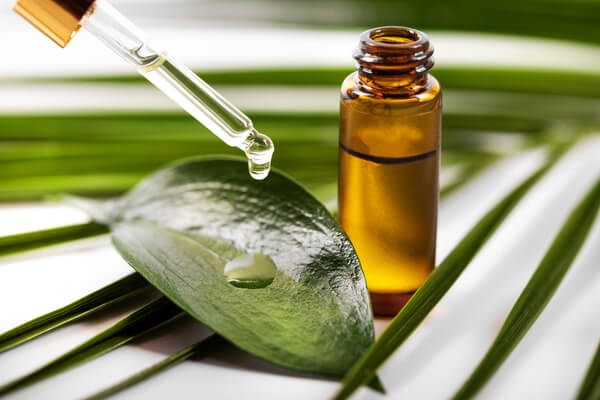 Talk about a magical oil that cures all and you've got your answer. Tea Tree Oil has antibacterial properties, healing properties and more. Use tea tree oil on your trip for a variety of functions : hand sanitizer, mouthwash, antiseptic, wound healing, fighting acne, or even as a natural deodorant. Guys, this is a must pack in your travel essentials! 
4. Moisturizer and Sunscreen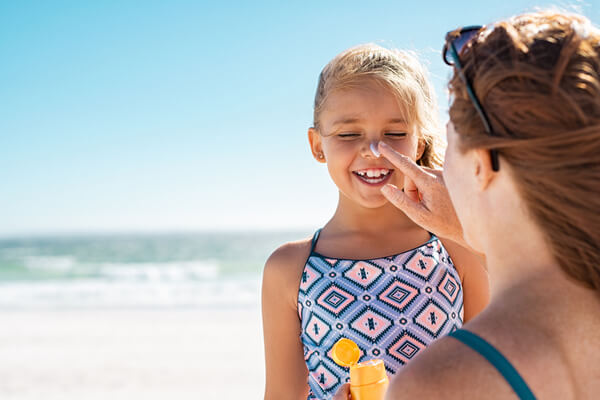 Beat the heat with your sunscreen and keep your skin hydrated with a big dollop of moisturizer. Regardless of your travel destination, mode of transport or reason for travel, always keep a moisturizer handy. If you're travelling for leisure then having that perfect glowing look is a must for those mandatory vacay photographs. How can you get it? Moisturizer! 
5. Blister Blocker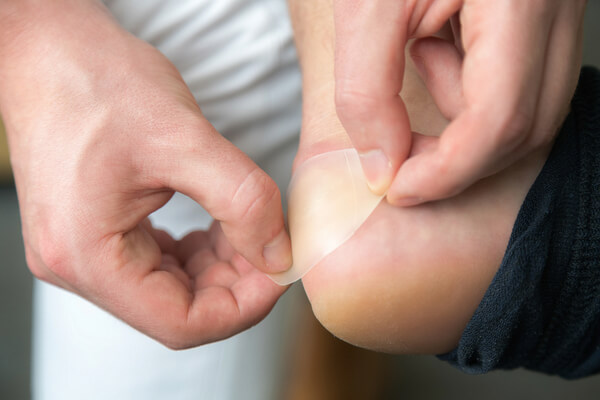 Finally bought those amazing pair of shoes you've eyeing for the last one month? Ah! Extravagant travel plans call for new clothes, new accessories and of course.. new shoes! But often wearing new shoes come at a cost. Those painful blisters can ruin your travel mood. We have a solution! Don't forget to pack a blister blocker gel or heel guards to prevent painful blisters. 
6. Travel Towel and Wet Wipes
Gearing up for a vacation on the sunny beach? Maybe, a road trip? Then don't forget to pack an extra mini towel for the trip. It's essential to keep yourself clean. Wet wipes can come to the rescue if you forget your towel. If you're still hours away from taking a shower and need to revive yourself then wet wipes can work wonders. Get some lavender or lemon scented ones and instantly feel fresh. These are lightweight materials that take up little to no space. 
7. Toothbrush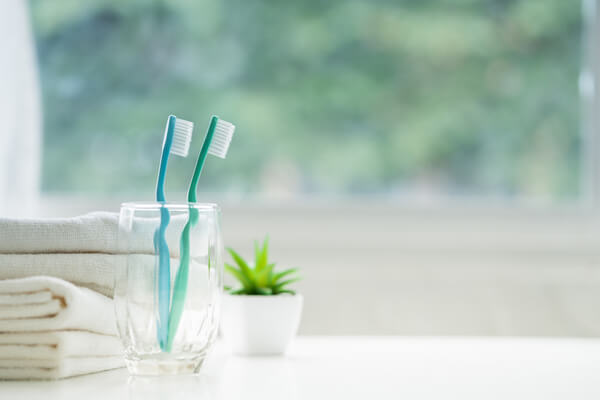 The most underrated travel essential. Don't forget to pack your travel toothbrush, a travel-sized toothpaste and a small container of dental floss. It's also smart to make sure you have an extra brushing kit in your carry-bag in case you get stranded. 
8. Vitamins! Vitamins! Vitamins!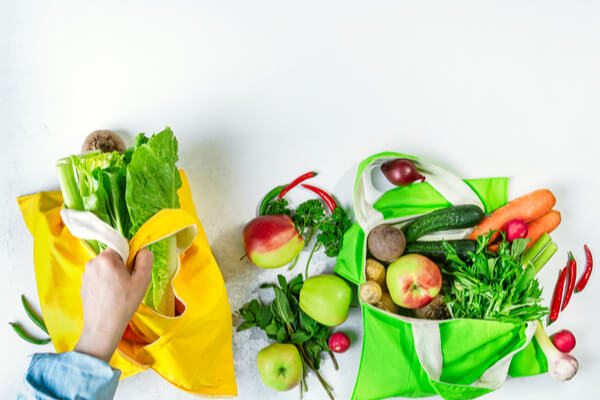 Get yourself a customized travel friendly vitamin pack. It's absolutely necessary to feel happy and healthy while traveling. Adding vitamins and supplements to your travel routine can ensure you're always feeling your best. So if you're traveling for work or going on a long awaited vacation, these are some of the essential travel vitamins that can help you make the most of your trip – Ashwagandha to help you tackle a stressful day, probiotics to improve your digestion, and vitamin D for your improving your immunity. Also, don't forget to carry a stainless steel water bottle to keep yourself hydrated.  
9. Mask and Sanitizer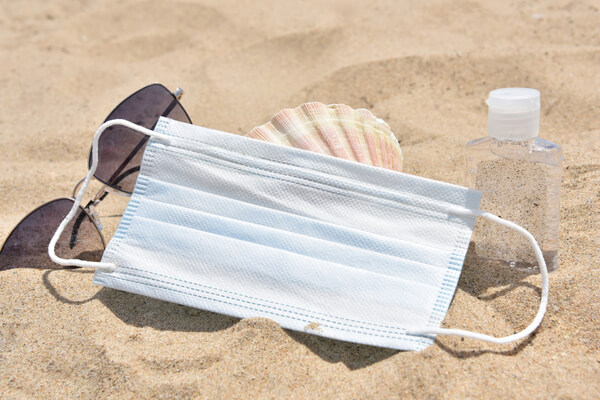 The coronavirus pandemic is still in full swing so don't get complacent. One way to minimize your exposure to the virus is to wear a mask at all times while traveling. Masks help limit the spread of COVID-19 by protecting others from small droplets or particles that you could cough, sneeze, or breathe out and potentially infect someone.  From multi-layered masks fit for flying to disposable masks, carry one of each.
The ticket kiosk, ATM, security-line bins, plane seats, baggage, door handles, hotel room surfaces, dining trays and tables, and anything in the public bathroom. Sanitize your hands after touching every public surface because given the time we're currently living in, carrying a sanitizer is of paramount importance. Carry a good quality travel-sized sanitizer with at least 50% alcohol content.  
10. Travel Insurance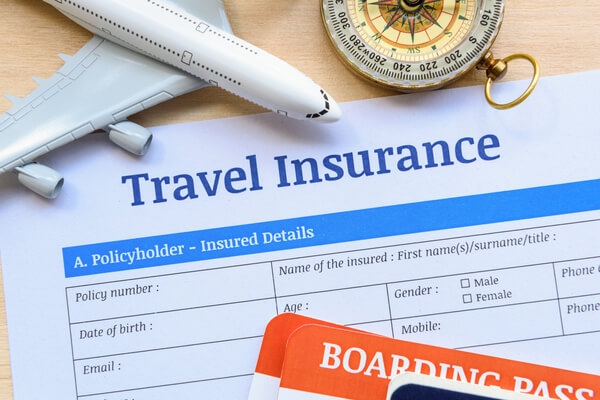 Travel insurance is a plan you purchase that protects you from certain financial risks and losses that you can incur during your travel. It maybe something small like loss of a handbag or something significant like last minute cancellations of medical emergency. Travel allowances cover cancellation of tickets, emergency medical expenses and repatriation, loss of personal possessions, stolen travel documents and gadgets, legal assistance and personal accident.
If you're travelling abroad then make sure you call up your insurance agency to know if you'll be financially covered if you fall sick abroad. If you're keen on traveling, going on vacations or solo trips then a travel insurance is a must. 
Last Words 
Covid-19 has brought travel plans to a standstill but the travel industry is gradually reviving. We're all set to gear up for our long-awaited vacations and trips. We're starting to leave the comfort of our homes after a long 2020 and venturing out to exotic travel destinations and adventures. With emerging travel trends, there are also new travel wellness essentials that are getting added to the list. From insulated flasks , masks, sanitizers, towels, wet wipes to travel insurance covering covid-19, the above list of wellness essentials are a must carry in your travel kit.