Luxury does not just mean going to elite spas and getting top tier massages; luxury can be incorporated into all parts of your lives, including the kitchen. Investing in your kitchen is ultimately a way of investing in yourself. It goes beyond making things convenient, and is really about making you enjoy the space that you're in. Below are some of the best appliances, tools, and ideas to purchase for your kitchen to help make it a more luxurious space catered to you.
1. Insulated Water Bottle
The secret key to luxury is to take care of yourself with ease and grace. You don't have to invest in the world's most expensive products to achieve this either. Real luxury is simply about guaranteeing quality, and there is nothing more top tier than a good insulated water bottle. Purchasing a good water bottle is making an investment in yourself, as we all need to monitor our water intake. A good water bottle makes that a breeze. An insulated water bottle or a flask not only makes it so that you can drink water when you need it; it also keeps the water at the perfect temperature and clean.
2. A Set of Insulated Food Jars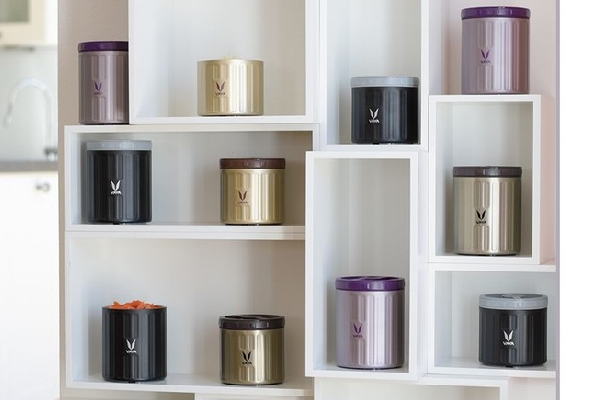 A good set of insulated food jars is a great way to jazz up your kitchen. You can put all sorts of food stuffs on display in a creative and interesting setup. It's a super simple way to make your kitchen look more interesting and luxurious. Not only do they make great kitchen accessories, but they also make it so that you can invest in some truly interesting foods without fearing that they won't be preserved. The insulated attribute of the storage containers will lengthen the life of just about any food. You can buy some great coffee and not worry that it will go stale or purchase some interesting spices and not worry that they won't last.
3. Insulated Casserole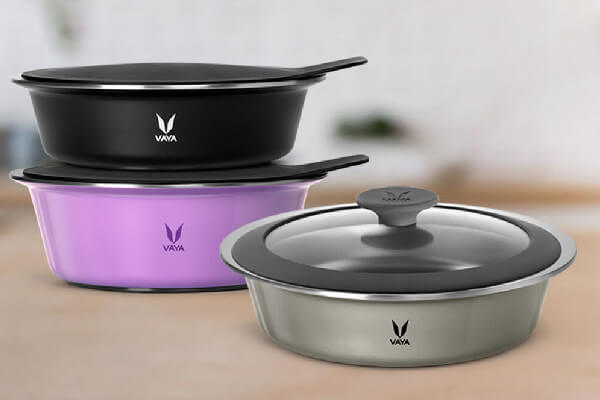 No kitchen is complete without a top notch hot case. It is one of those dishes that can be used for just about anything, your pulao, biryani, khichdi or even choley and dal. Just make sure to pick an insulated casserole, and you are all sorted for keeping your food warm for hours.
4. Gentle Hand Soap
We all need to wash our hands when we're in the kitchen, especially considering today's environment. But just because we're being clean doesn't mean we have to mistreat ourselves. It is 100 percent worth investing in a nice gentle soap to keep at the kitchen sink. You want something that will protect your hands and even provide some relief. You can be a fantastic cook and keep a clean kitchen without having to ruin your hands. Keep your skin smooth and your kitchen clean all at the same time.
5. A Tablet/ Phone Stand
A little overlooked gadget that is perfect for the kitchen is a simple tablet stand. Just about everyone has a tablet nowadays; they're practically a must have for everyday life. Consider getting a tablet for the kitchen specifically, that you can use to look up recipes, watch cooking how to videos, or even listen to the news.
6. A High-Quality Chef's Knife
Most people have a knife set for their kitchen. It typically has some butcher knives, serrated knives, a bread knife, and a few paring knives. But every kitchen really needs a good chef's knife. A chef's knife is your all-purpose knife that can be used to prepare any type of meal and handle any type of slicing situation you're likely to run into. If you choose to spare no expense on anything in your kitchen, the chef's knife is the way to go.
7. House Plant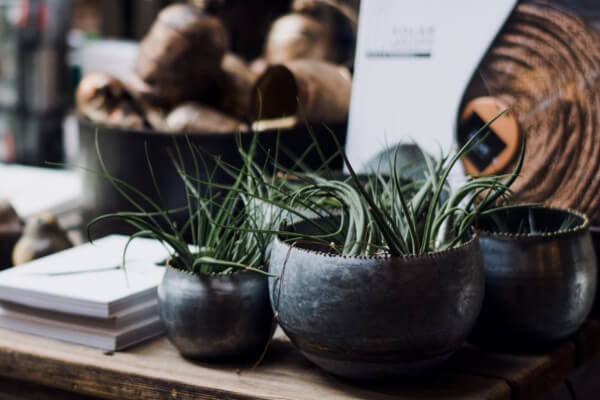 A kitchen is just as much a part of your home as any other room. And as such, it deserves an investment in looking nice and smelling nice. An easy way to achieve this is to find a nice houseplant for the kitchen. If keeping a houseplant alive for a long period of time is something you can't do because of your brown thumb, consider keeping a vase with a rotation of flowers. Plants will keep the air clean and help make sure that everything smells nice.
8. Blender
Kitchen appliances are not all made equally, especially when it comes to certain ones like blenders. A high powered, high quality blender can make a world of difference in the kitchen. You can use them to make truly luxurious smoothies, soups, and of course amazing margaritas.
9. Instant Pot
The Instant Pot should not be overlooked. It is one of the best kitchen appliances to really gain in popularity over the last few years. You can prepare a wide plethora of dishes simply by using your Instant Pot. There are thousands of Instant Pot recipes available, and the Instant Pot makes cooking a true breeze. It will save you tons of time in the long run and help you stay out of the kitchen if you don't want to spend all your time cooking.
10. Espresso Machine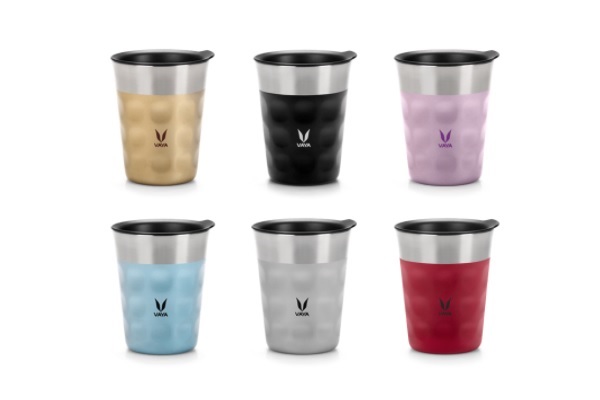 There's nothing better in the morning than a nice cup of espresso or a wonderful latte. Unfortunately, this all requires an espresso machine; normal coffee makers simply won't do the trick. If you are truly interested in living the luxurious life and taking care of yourself, you should consider installing an espresso machine inside your kitchen. It will completely transform your world as you will be able to have all types of coffee drinks at home that you would normally only be able to find at a café. While you are it, get a set of insulated tumblers to drink up your Espresso from, one that would keep it hot and fresh until the last sip!