Snacks are an important part of a child's diet because they help to supplement their nutrition as well as provide them with energy. Unfortunately, it can be difficult to find the time to make healthy snacks. Although it may be difficult, it isn't impossible to quickly prepare healthy snacks, you just need to know the right snacks to make. Keep reading to learn 24 fun yet healthy snack ideas that can be prepared quickly.
1. Yogurt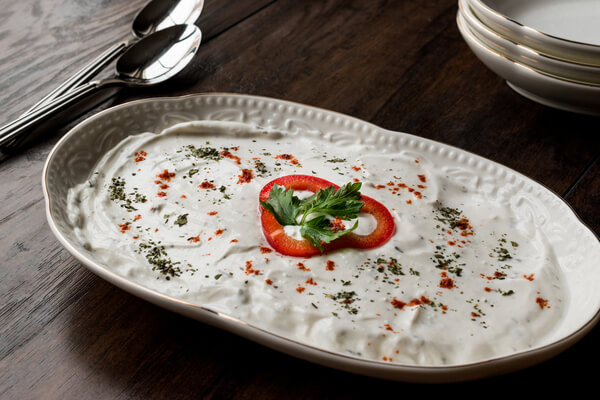 Yogurt is one of the best snacks to provide for any child. It is yummy and fun to eat while also being a great source of calcium and protein. Growing children need both of these nutrients in order to grow up healthy and strong. Yogurt also contains healthy bacteria that helps with the digestive system.
2. Popcorn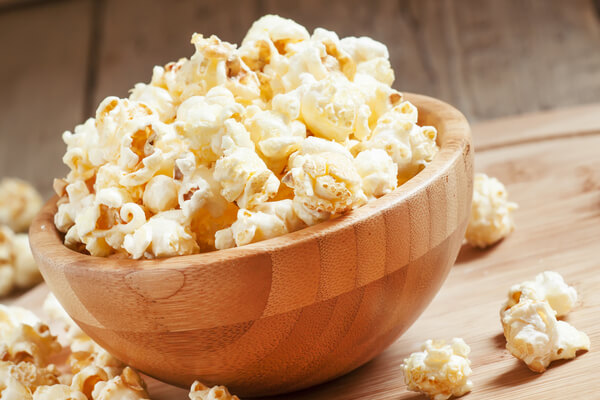 Popcorn has a reputation of being a type of junk food, mostly because it is served at movie theaters and sports games, venues notorious for their unhealthy fare. But popcorn does not deserve this reputation; its is perfectly healthy on its own. What makes popcorn unhealthy is the addons such as, salt, caramel, butter, etc. So long as you don't drown your kids' popcorn with unhealthy toppings, it will be a great snack. Very young children should not be served popcorn however, as it is a choking hazard.
3. Nuts
There are lots of nuts to choose from when it comes to choosing healthy snacks for your children. They are high in dietary fiber, healthy fats, antioxidants, and protein – all very important nutrients for developing children. Make sure your children are not allergic to nuts before serving them large amounts of nuts for snack time. Although it should be noted that recent research has emerged suggesting that you can reduce the prevalence of nut allergies by exposing children to them early on.
4. Trail Mix
Trail mix is a top tier snack for children of all ages (this includes adults that refuse to grow up). The brilliant thing about trial mix is that you can mix it to suit your child's particular taste without changing the nature of the snack. Trail mix is basically dried fruits, nuts, seeds, and a little bit of chocolate all mixed up together. Just pick your child's favorite combination of the food above and they will have a perfectly healthy snack suited to them. It doesn't take more than a few minutes to prepare either.
5. Sliced Pears with Ricotta Cheese
Yes, this snack sounds pretty fancy, but children deserve fancy snacks too. It actually sounds fancier than it really is. Sliced pear has lots of dietary fiber and glucose which gives your child healthy energy and keeps their digestive system healthy. The ricotta cheese also provides calcium and protein, which are two nutrients that every growing child needs in plenty. Just make sure your little guy doesn't overdo it as this is one very addictive snack.
6. Cottage Cheese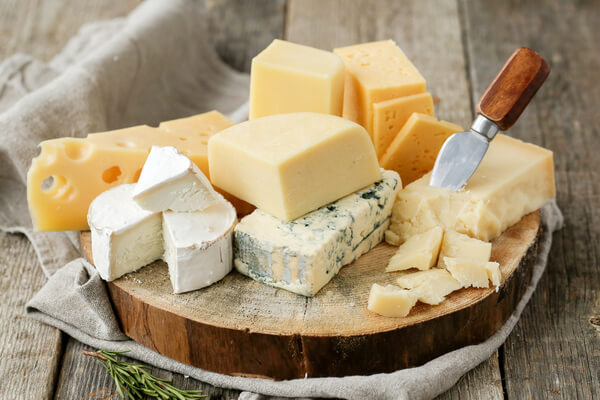 Cottage cheese is one of the best snacks for children and human beings in general. Soft and creamy, cottage cheese or paneer is delicious to eat. Like all cheese, it is rich and protein and calcium. But it also contains selenium, and B complex vitamins which are important for proper brain development in children. The best thing about cottage cheese is its versatility. You can serve it as a standalone dish or combine it with fresh vegetables.
7. Oatmeal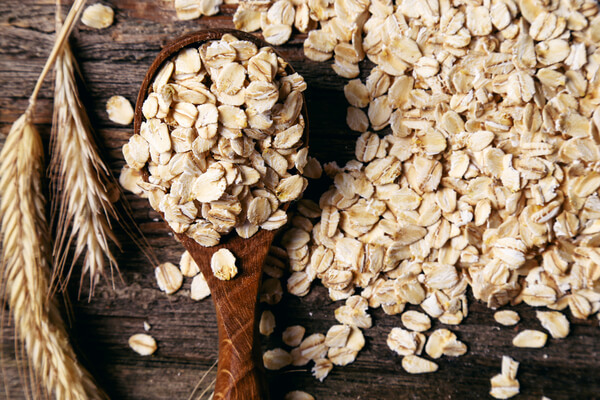 Oatmeal is one of those dishes that is as old as human consciousness. Oats were one of the earliest domesticated grains, so it stands to reason that oatmeal would make a pretty healthy snack. Oats are high in dietary fiber which plays a role in maintaining digestive health. Most people, especially children feel the need to sweeten up their oats. Don't add sugar or brown sugar in this case – use honey, cinnamon, or dried apples instead.
8. Fruit Smoothie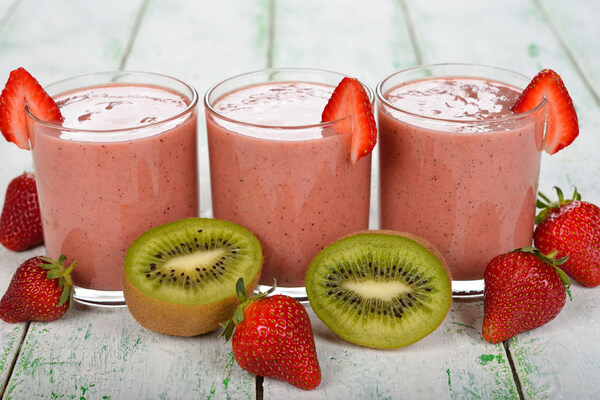 Nothing beats a fruit smoothie when it comes to taste or nutritional health. A fruit smoothie literally packs several fruits and vegetables into one glass. This can be a true blessing when it comes to children who can be notoriously picky eaters at times. Make sure you're using fresh, whole ingredients and not utilizing fruit juices which are normally packed with additional sugar. Instead of adding sugar, use honey or a guava as a natural sweetener.
9. Baked Sweet Potato Fries
French fries are something that just about every child loves. Just about every adult loves them as well. But they are notoriously unhealthy to eat on a regular basis. Sweet potato fries are the total opposite. They meet the same cravings you're trying to fulfill by eating French fries while being way healthier. The baked sweet potato fries will give your children lots of energy and leave them filling filled longer. And sweet potatoes aren't hard to find either!
10. Raisins
You just can't go wrong with a nice pack of raisins when it comes to afternoon snack time. Raisins may just be dehydrated grapes, but they make fantastic and fulfilling snacks. You can buy them in cute prepackaged boxes that are the perfect snack size. Raisin are grapes, so they are higher in natural sugar than some other snack options, so make sure that you are being aware of proper serving sizes. Too many raisins can spoil the diet
11.Pickles
Finding the right snack for your kids can put you in somewhat of a pickle, so you might as well actually serve pickles for snacks. The best thing about pickles is that you can pickle just about any vegetable, so you can make a high-quality snack to suit your child's palette. This is especially great if your child or children are picky when it comes to food. Pickles have lots of health benefits to offer including the ability to regulate blood sugar, provide antioxidants, and help with water retention.
12. Kale Chips
Ok, no one likes kale, but everyone likes chips, or at least that's the way things should be. Kale chips are the ultimate compromise of the snack world. Chips by themselves aren't very healthy because they're mostly carbs and salt. But when you turn kale into chips, you all of a sudden get health(ier) chips that have the vitamins and minerals contained in kale and a little bit of sodium. Your children are guaranteed to love these.
13. Seaweed Wraps
These snacks take a little bit more work than some of the other snacks on this list. They are basically little bite sized sushi rolls composed of fish, rice, veggies, and seaweed. The ingredients by themselves are pretty affordable; the real cost for preparing this food is the time sync required to actually put all the ingredients together. But once you master making this snack you will be able to whip this lovely snack together in a breeze.
14. Carrot Sticks and Hummus
When it comes to making your kids eat healthier sometimes you have to use a carrot and stick method, so why not combine the carrot and stick into one healthy snack? Carrot sticks by themselves are fun to eat. Hummus for dip is great with carrot sticks. Hummus is made from chickpeas which are a type of superfood and has many vital minerals and nutrients.
15. Guacamole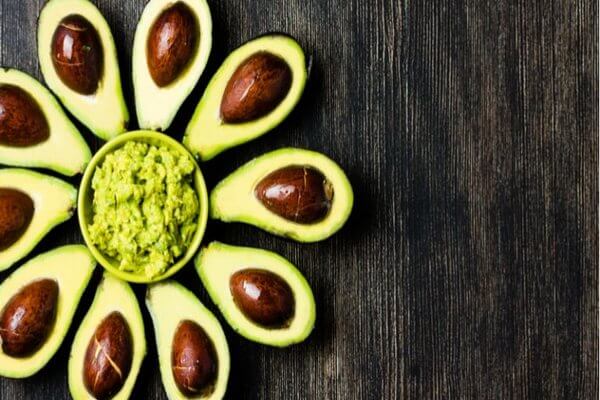 This snack choice is one of the best options for any household with active children. All you need are ripe avocadoes, and making guacamole is quite simple.
16. Peanut Butter and Banana Slices
This is a throwback from a bygone era. Peanut butter and banana slices go together like peanut butter and jelly. They make for a wonderfully healthy snack combination. Just slice a few bananas into slices and provide some peanut butter as a spread or dip and your children will love you. Peanut butter provides protein and the bananas has potassium which helps your children stay hydrated. Your only problem with this snack is you may run out of bananas.
17. Frozen Fruit Popsicles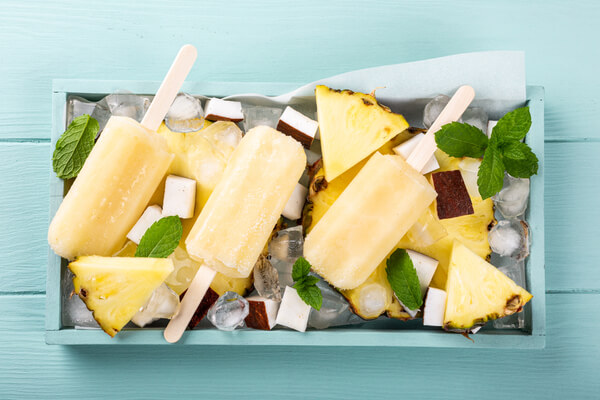 Making frozen fruit popsicles takes a little bit more preparation time than a few other snack options on this list. You'll want to give yourself at least a full day to get these ready, but the payoff is definitely worth it. Your kids will naturally enjoy these because all children enjoy popsicles, and you will enjoy them because you know that they're eating healthy. Make sure to use your kids' favorite fruits to maximize their enjoyment.
18. Veggie Pita Pocket
It can be difficult to get your children to eat the right amount of vegetables. Most people think the way veggies taste is the problem, but sometimes the problem is how you serve them. This snack makes eating vegetables fun. The pita pocket looks fun to eat and is fun to prepare; it's also pretty simple to prepare. You can have your kids participate in making their own snacks which will encourage them to eat them.
19. Tuna Sandwich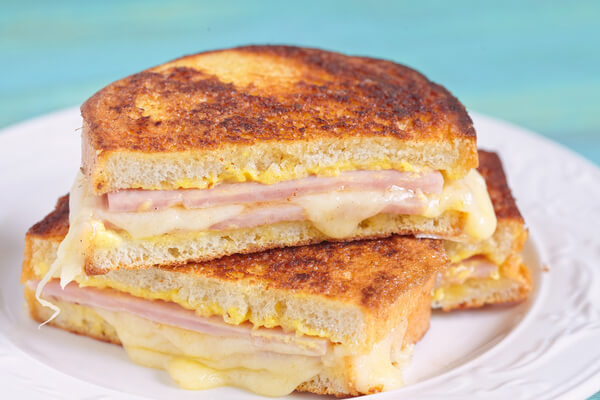 Tuna sandwiches make great snack foods. They are easy to prepare and taste great, while also being healthy. Tuna and other fatty fish are great sources of omega-3 fatty acids which are essential for early development. They improve eye health, promote brain health, and reduce symptoms of ADHD.
20. Fruit Cocktail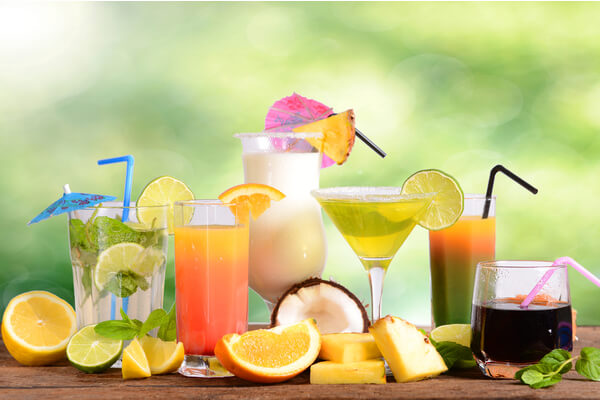 Eating fruit cocktails that are bought in the store are definitely not healthy. They are often preserved in high fructose corn syrup. Parents can easily make a healthy alternative at home using fresh fruit.
21. Celery Sticks and Blue Cheese
You really can't go wrong with this combination when it comes to healthy and fun snacks. The act of dipping food and eating it is always a fun experience that children tend to enjoy. Not only will they enjoy the experience they will also benefit from the vitamins and minerals in the celery and the blue cheese's protein.
22. Bread and Hummus
This snack is great for parents who don't have a lot of time on their hands to prepare snacks. You can keep freshly made hummus and pita bread in the refrigerator or store the hummus in an insulated storage container and you will be able to prepare a plate of snack in a matter of minutes.
23. Roasted Makhna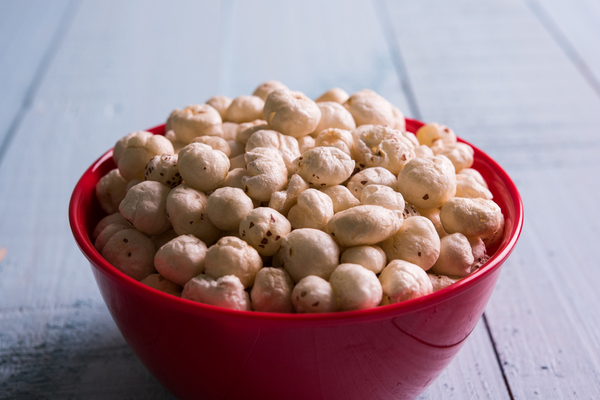 Makhna or foxseeds are healthy, and they taste delicious when roasted. Crunchy when roasted, makhna taste great when mixed with some seasoning and salt. try roasting them in ghee to make them both healthier and tastier!
24. Avocado Wrap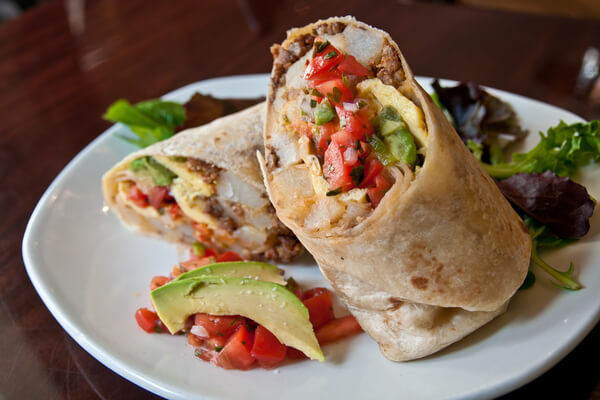 The great thing about this snack is you can make it cold; there's no need to warm up the oven or anything. Turkey or any meat in a wrap tastes great and provides the necessary protein your child needs for growth as well.
The key to making healthy snacks is using whole foods and fresh ingredients; try to avoid serving store-bought snacks that use lots of preservatives. Also try to make something that works well as leftovers, so that you can save time and avoid experiencing burnout. Make sure you make these healthy snacks in huge batches, and store them well in insulated food jars, so you save up some time, and can rustle up a mini meal in a few minutes!