Desserts and sweetmeats are often among the first foods to be eliminated when someone begins a diet, deciding to diet more difficult than it needs to be. Giving up sweets will make you grumpy on your weight-loss journey. But what if we told you that you could indulge in your favorite foods from insulated casseroles while still keeping to your diet? This is the time to take advantage of seasonal fruits while still staying hydrated. And what better way to do that than to make delectable desserts at home using seasonal ingredients and keeping them low calorie?
Best 10 Low-Calorie Dessert Recipes
Just a few ingredients are required for these recipes, and the refrigerator works its magic to put them all together. It's that easy! Mangoes, watermelon, lychee, Jamun, and lemons are in season now, and they're perfect for granitas, ice creams, parfaits, cassatas, and more.
1. Jowar Apple Sheera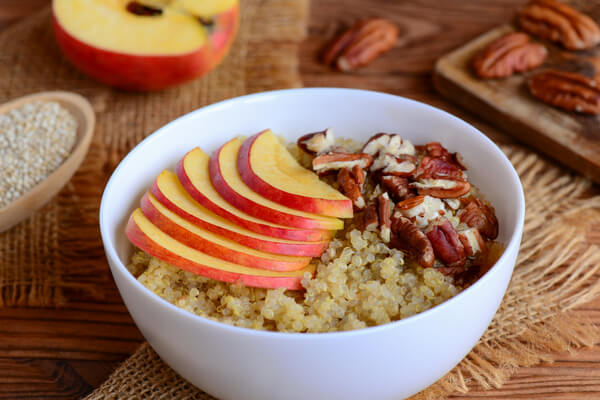 This kheer is made with jowar flour, apples, raisins, cinnamon, flaked almonds, and honey, and is sure to be a hit with your dinner guests. This recipe is loaded with nutrients thanks to the apples, and jowar provides fiber, protein, vitamins, and is gluten-free. It helps with digestion, circulation, and energy levels, as well as providing a tantalizing taste of paradise. This dish will appeal to people of all ages, from toddlers to the elderly. It's particularly good for senior citizens because it's fluffy, low in calories, and made with all-natural ingredients that are good for them. You can store the sheer ain an insulated casserole to keep it chilled until it is time to serve.
2. Oats Apple Phirni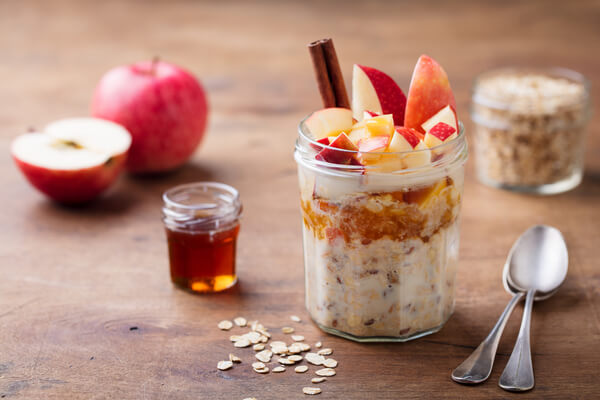 Phirni with Oats and Apples is a tasty and easy Phirni recipe that anyone can make for a weekend meal. After a simple meal, serve it as a dessert. Oats Apple Phirni is a delicious and low-calorie dessert that is simple to prepare. This recipe uses only a few ingredients, including instant oats, apples, low-fat milk, cardamom, and pistachios, and takes only minutes to prepare. This phirni is nutritious and can be served to children as an evening snack. When the phirni is prepared, store it in a casserole or a hot box to retain the flavor. 
3. Strawberry Yogurt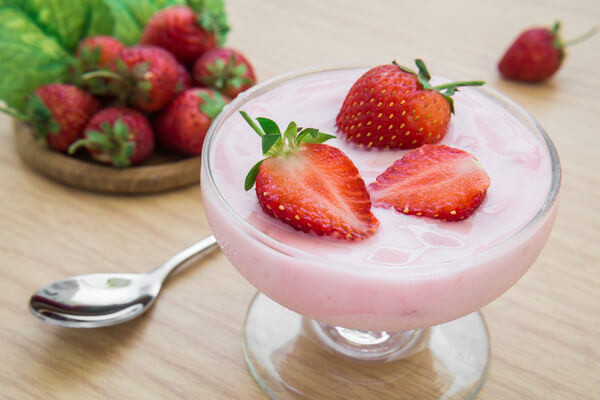 Strawberries are high in vitamin C, potassium, folic acid, and fiber, all of which are vital nutrients. The powerful antioxidants anthocyanins, ellagic acid, quercetin, and kaempferol are also found in this nutritional powerhouse, all of which have been shown to protect against some forms of cancer. Strawberry Frozen Yogurt Recipe is a low-fat dessert that can be made in the comfort of one's own home. To offer the fresh bursting flavors of this summery dessert, the recipe uses fresh strawberries, hanging curd, honey, and mint. Strawberry Frozen Yogurt contains no preservatives, so everybody will enjoy it right away.
4. Apple Crumble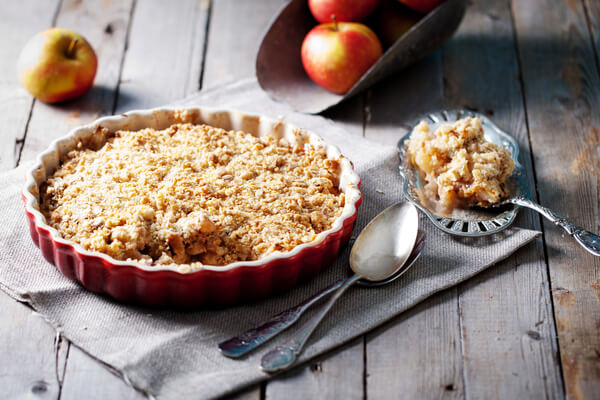 The desserts are known as "apple crisp" and "apple crumble" are the same thing! They're made up of extremely tender, sweet apples topped with an oat streusel (or "crumble!") topping. Since there is no added sugar in the filling, select the sweeter varieties of firm red apples. Chop the apples finely, around the size of blueberries, to make the fruit soften faster. Add some cinnamon, nutmeg, and cornstarch to the mix as well. The nutmeg gives the spice flavors in this balanced apple crumble a subtle yet addictive dimension, and the cornstarch thickens the juices that the apples release when baking. Then there's the streusel, which is extremely simple to make! In a small mixing bowl, add old-fashioned oats, whole wheat flour, and cinnamon. After that, add the melted butter! It's a lot easier and takes just a quarter of the time. 
5. Gajar Ka Halwa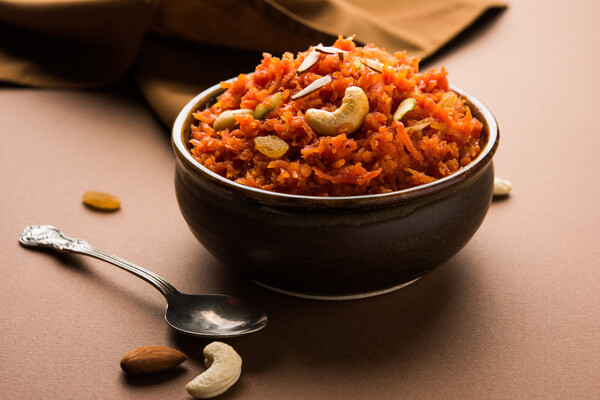 Carrots contain fiber that can help keep blood sugar levels in check. They're also high in vitamin A and beta-carotene, both of which have been linked to a reduced risk of diabetes. They can reinforce your bones. Carrots are high in calcium and vitamin K, which are both beneficial to bone health.
This version, unlike the others, contains no oil or ghee and is made entirely of fresh carrots, low-fat milk, a pinch of sugar to taste, and cardamom powder. Then everyone can add nuts of their choosing as a garnish. Store in a casserole and serve fresh when ready for a helping of dessert.
6. Strawberry Oats Pudding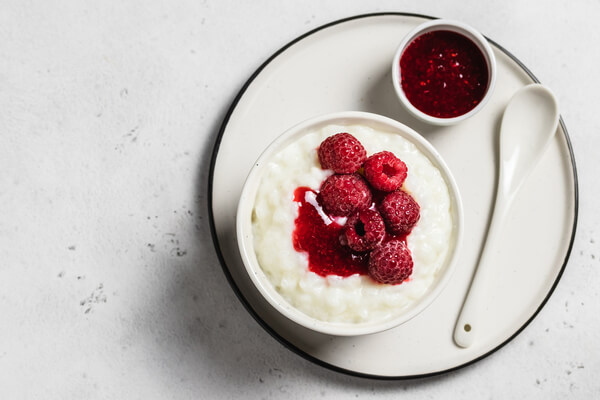 Kheer is a traditional Indian pudding made with milk and rice. Strawberry oats Kheer is a low-fat milk pudding made with oats and strawberries. This is a super simple and fast dessert. Oat Strawberry Kheer is more filling, nutritious, and nutrient-dense. It's a dessert with a delicious, creamy texture.
7. Almond and Berry Cake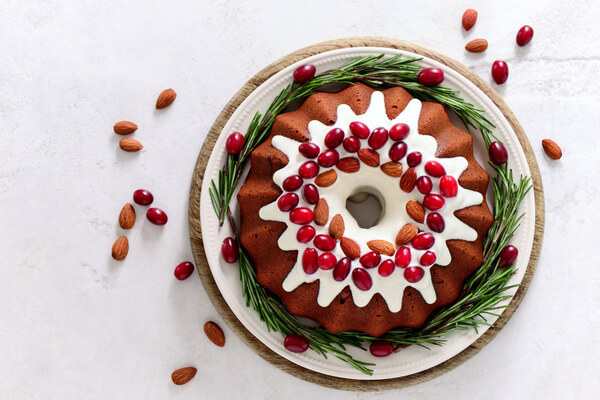 An exceptionally moist almond flour cake topped with fresh berries and a velvety mascarpone frosting. Gluten-free, sugar-free, low-carb, and nutrient-dense are enough to consume for breakfast. Almond flour can be used in place of wheat flour in a 1:1 ratio. This is especially useful when upgrading old recipes to be low carb and gluten-free. Almond meal is usually coarser and includes skins, which are also very nutritious and high in fiber. Replace the butter with coconut oil, the yogurt with coconut milk, and the mascarpone with whipped coconut cream. Don't forget to keep it warm in a hot case
8. Jamun Mint Popsicles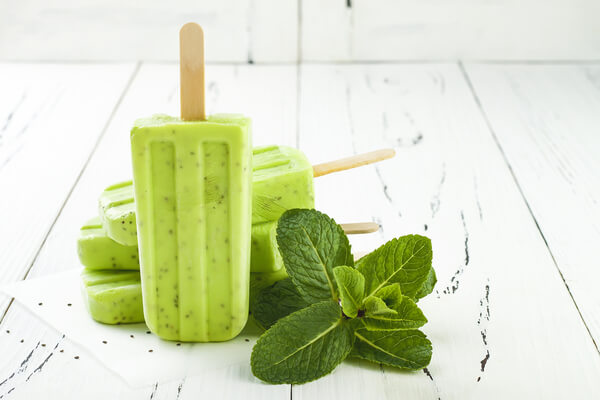 Make pretty purple-hued popsicles with the tart summer fruit as a new kind of dessert. It's ridiculously simple to make, and you can add some black salt or chaat masala for a desi touch.
9. Fresh Fruit Parfait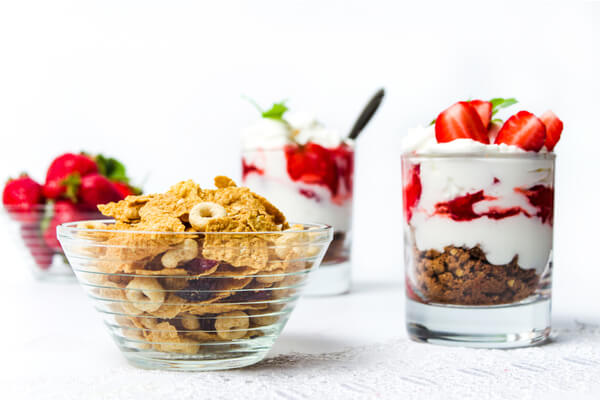 This parfait, made with the goodness of fresh fruits, fruit juice, yogurt, and nuts, is the ideal treat to enjoy while on a diet
10. Lemon Sorbet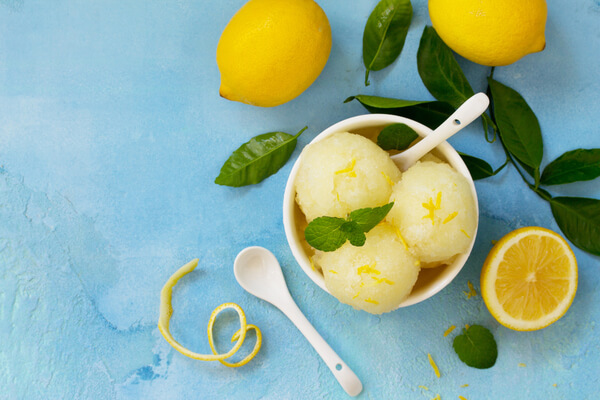 Nothing beats a sugar-free sorbet for a refreshing treat! This lemon sorbet is perfectly soft, zingy, and refreshing, but it doesn't have nearly as much sugar as a traditional sorbet. On a hot day, this Keto dessert is perfect.
Conclusion
Keto desserts are characterized by the absence of grains or grain-based flours, as well as any form of sugar, whether white sugar or a whole sweetener such as honey or maple syrup. As a result, one can now eat dessert without worrying about the calories.