While every day is great with your loved one, Valentine's Day is meant to be a little more special. It is the day when you shower your partner with love and pamper each other. One of the best ways to celebrate Valentine's Day is to enjoy a meal together. Going out for dinner on date nights is pretty common. But on Valentine's Day, you can try out some good recipes for your partner and both of you can enjoy a delectable feast, setting up your dining tables with a casserole of hot meal, some flowers and candles! Take a look at the recipes given in the following section. You will be able to find the best one for your Valentine's Day dinner. 
Top 10 Recipes for Valentine's Day
Cooking a meal, even if not a five-course dinner, can be a little difficult. But if you plan and are sure of what flavours to include, things will become easier. For a Valentine's Day menu, think about what you and your partner enjoy eating. Make sure to store the food in a steel hot case or an insulated casserole so you can enjoy it warm. Given below is a list of some amazing recipes to try and master before the big day. 
1. Coriander Lime Chicken with Rice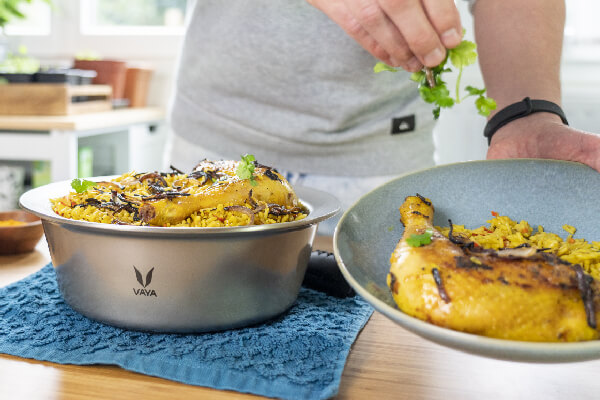 One-pot meal for Valentine's Day dinner is a good idea. Coriander lime chicken and rice are easy and the entire dish can be cooked in just one pan. It is full of fresh flavours. The rice soaks up the aroma of the coriander and the tangy taste of lime. The chicken will stay juicy on the inside and crisp and golden on the outside. You can cook this dish in just 45 minutes. Once you finish, store it in a casserole to keep the dish warm until it is meal time. 
2. Homemade Pizza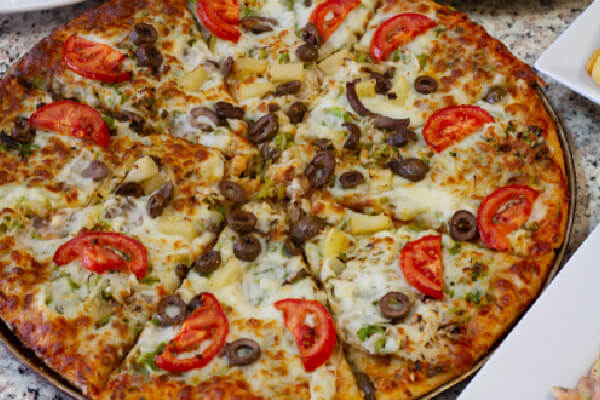 If you are planning for a Valentine's Day meal that is not very fancy but delicious, then you cannot go wrong with a homemade pizza. While making the pizza dough, you can add yeast to make a fluffy, yet crisp crust. You can also easily cook a flatbread pizza on the stovetop without yeast. Load the pizza with all your favourite toppings, from chicken, pepperoni, olives, and bell peppers to even pineapple and extra cheese!  
3. Curried Cauliflower Soup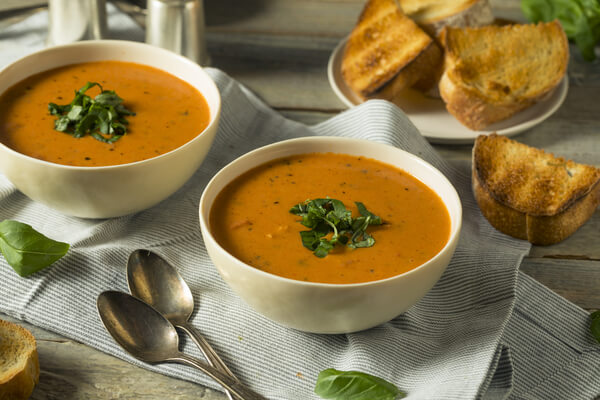 In February, there is still a slight chill in the air. So on Valentine's Day, you can cook a warm soup to enjoy with your partner. The curried cauliflower soup will have roasted cauliflower florets and a rich, coconut milk base. If you and your partner like spicy food, then add some red chili peppers, garlic, and onion to the soup. Store it in an insulated casserole to serve warm come dinner time.
It will be heartwarming and you can have it while cuddling under the covers. 
4. Red Velvet Cake
Nothing says love to someone with a sweet tooth than a delicious red velvet cake. The recipe is similar to a sponge cake and all you need to do is add the red velvet colour and flavouring. The cake can then be decorated with some whipped cream. Surprise your partner on Valentine's Day with a perfect red velvet cake. 
5. Saffron Rice Pilaf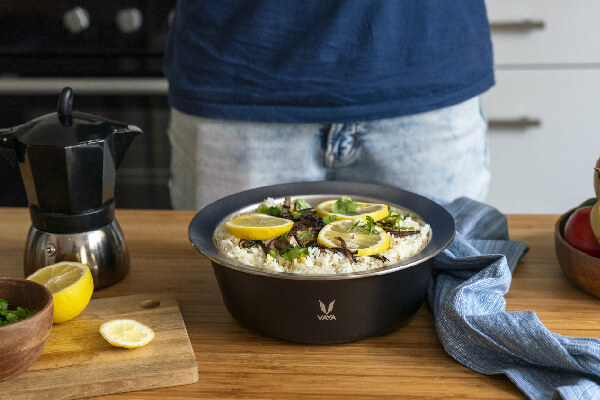 Pilaf or the Indian pulao is a rice dish that is packed with flavour and has an amazing fragrance. It is a great dish to have on the menu for an elaborate dinner. The saffron rice pilaf is garnished with cardamom, pistachio, orange zest, almonds, and a dash of cinnamon. You can cook the pilaf and keep it in a hot case till serving time. The rice will stay warm and all the flavours and aroma will remain as well.
6. Dark Chocolate Cheesecake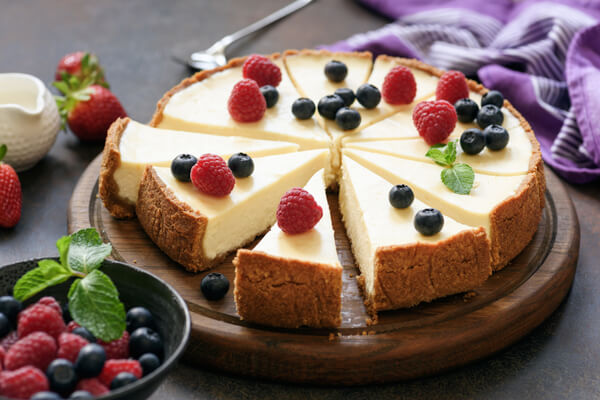 You might think that making a cheesecake is a lot of work. But you can easily skip the baking process! The no-bake, dark chocolate no-bake cheesecake will be a decadent dessert to end a Valentine's Day feast. The cheesecake will have a crushed, chocolate cookie base and layers of thick chocolate will sit on top. If your partner loves chocolate, then this cheesecake is the perfect dessert.
7. Creamy Rice Pudding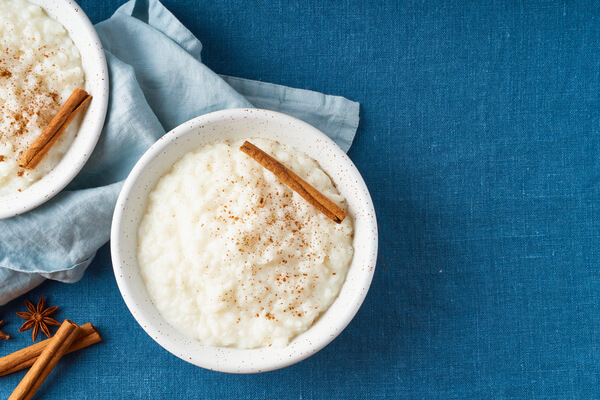 If you want a quick recipe for a dessert, then a creamy rice pudding is the best option. All you need is some rice, milk, and sugar. The mixture of rice and milk with some sugar needs to be reduced till you reach the right consistency. You can also add cardamom, almonds, saffron, or rosewater to enhance the flavour and taste of the pudding. Keep the pudding cold by storing it in an insulated casserole till it is time to serve dessert.
8. Beer Battered Fish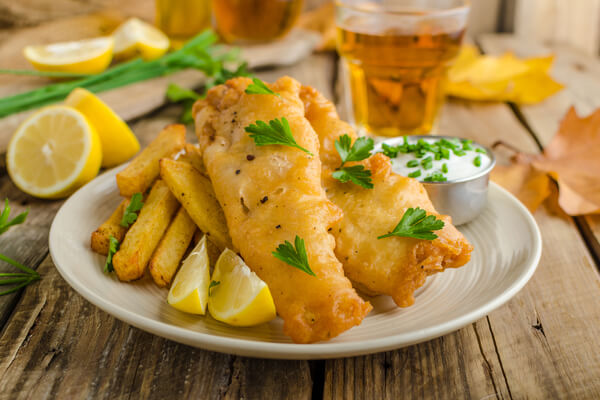 A fun Valentine's Day party is incomplete without some finger-licking snacks. Beer battered fish is a very tasty starter that can be had with all your favourite cocktails. Fry the marinated fish fillets and plan a movie marathon with your partner. The beer will make sure that the coating is crisp and this will make your snack the very best! 
9. Grilled Paneer with Spicy Sauce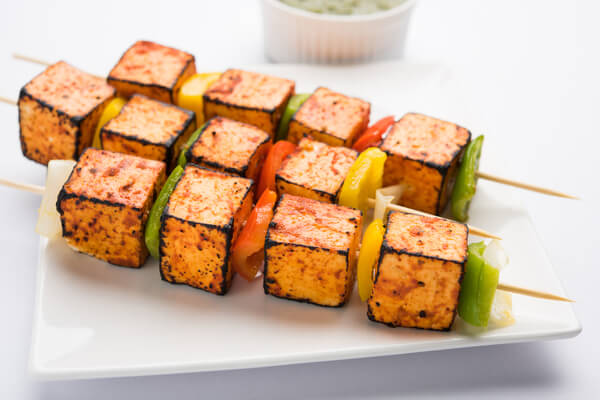 For dinner on Valentine's Day, a full menu will need several main courses. Grilled paneer with a spicy, tangy sauce will be great with other vegetarian or non-vegetarian dishes. The paneer will develop a smoky flavour from the grill but will stay soft and succulent inside. To accompany the grilled paneer, you can make a spicy sauce with reduced plum juice. After cooking the dish, you can keep it in a hot box. The hot box will make sure that the dish stays warm and delicious till it is time to eat. 
10. Chocolate-dipped Strawberries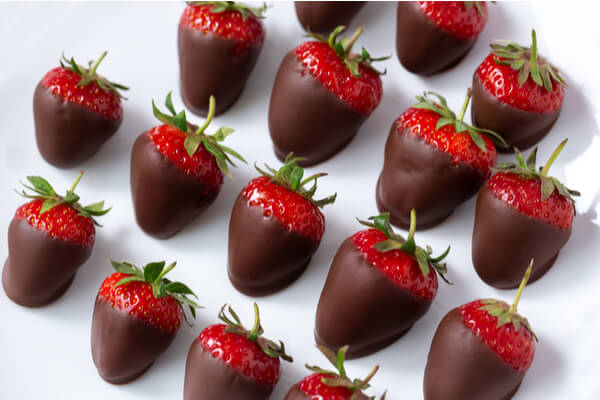 This is a Valentine's Day classic. The day will not be complete without some fresh strawberries dipped in some chocolate sauce. If you and your partner love the combination of strawberries and chocolate, fill a serving bowl with the best strawberries and keep a bowl of chocolate sauce. You can also dip the berries beforehand and freeze them. Chocolate-dipped strawberries make a lovely dessert and you can even snack on them! 
Final Words
There is nothing as good as a warm home-cooked meal, filled with seasonal produce. You can include a rich, mouth-watering dessert for the special occasion. This will be appreciated by your loved one. If you choose simple recipes and stick to the instructions, your Valentine's Day menu will be amazing! Your partner is sure to be pleasantly surprised at the delicious treats that you create in the kitchen.