Whether you are setting up a kitchen for the very first time or wanting to replace some worn-out items, the first step is to keep your kitchen stocked with all the proper tools for a great meal. Investing in the right kitchen tools can make cooking easy and enjoyable, making you look forward to it. Your kitchen needs to be a space where you love spending time, and for that, sprucing it up with certain essentials is just what you need! From modern kitchen essentials to hidden conveniences, you will find everything here! So, here are 10 kitchen essentials to light up your kitchen space.
1. Casseroles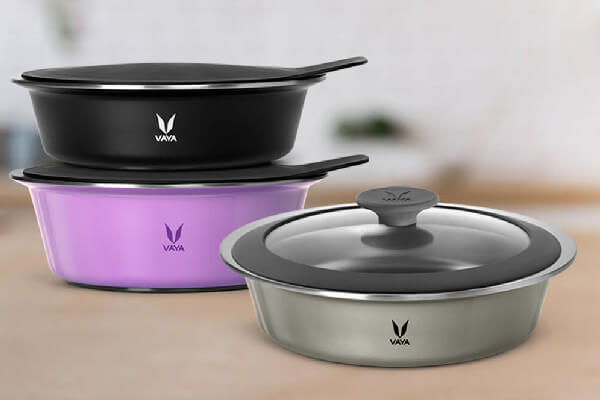 Using poor-quality serveware or containers can affect the taste and freshness of your food. It can even affect your health in the long run. The dishes you make with such effort and love need to be preserved at their best state. One way to do this is to invest in insulated casserole. They can retain the freshness of the food for long hours and save you time from reheating it again. This investment is something you do not have to think twice about.
2. Canisters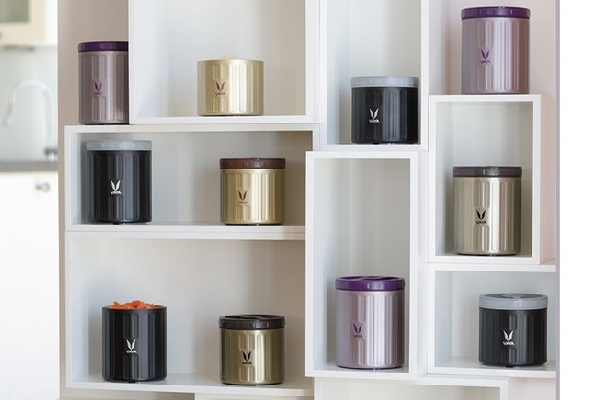 Canisters come in a set and look perfect on your kitchen shelf. You can store various kitchen staff like coffee, tea, sugar, candy, beans, etc. Most canisters/food containers come with air-tight lids to ensure dryness and freshness for the contents stored. Investing in a kitchen storage containers set is great because you can nest them together to save space. You can simply light up your kitchen space with a stainless steel food container set, and you will not regret the purchase.
3. Storage Containers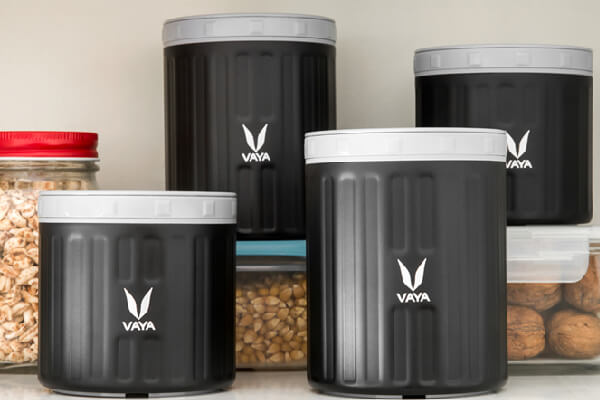 Storage containers/food jars are not only meant just for storing leftovers. They are also perfect for holding unused ingredients that come from preparing a meal. They are also great at storing dry items with their air-tight feature. Storage containers come in different materials like plastic, wood, glass, steel, etc. If you are working from home, you can store your favorite snacks in these containers and keep them beside you at all times to munch when you feel like it.
4. Bowls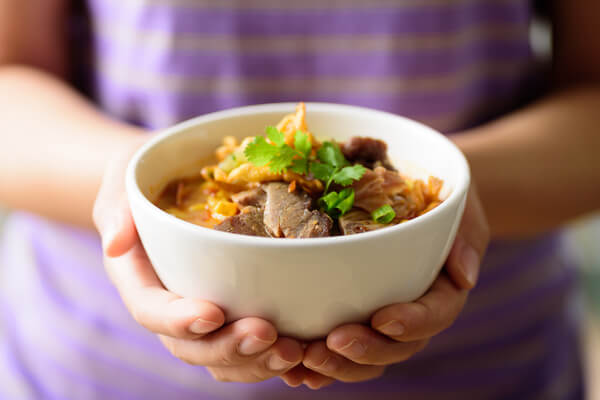 Bowls are a must in every kitchen space as they are perfect for serving dals, curries, chutneys, desserts, etc. Bowls can easily make your cooking game look pretty as they come in different sizes and different colors for different purposes. You can opt for either ceramic ones, stainless steel, glass bowls, or even good-quality plastic bowls. However, rather than going for an assortment of each, buy all your bowls of the same material for an aesthetic look!
5. Cookware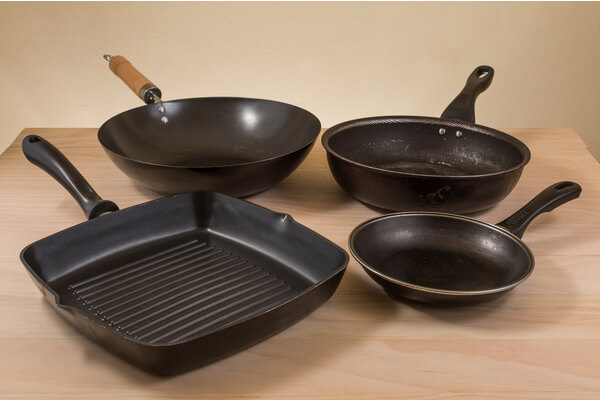 Non-stick skillets are excellent tools for beginner cooks, but make sure you never use metal utensils on these pans as scratched surfaces negatively affect the non-stick surfaces. You might want both large and small non-stick skillets. You should also get large and small stainless-steel skillets, as well as large and small stockpots and saucepans. A wok is a requisite for quick cooking and high-heat dishes like stir-fries. A large carbon-steel model with a flat bottom and a long wood handle is a great choice for keeping your hands safe in high-heat cooking. So, go ahead and buy it all!
6. Utensils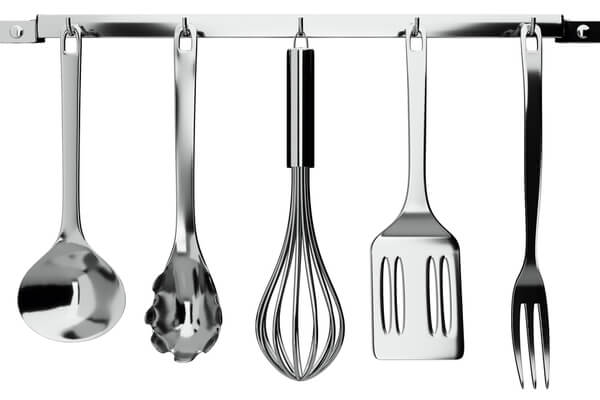 Having an assortment of utensils can be helpful in making different recipes. If you have a love for cooking, the go-to utensils should be wooden spoons, a vegetable peeler, a meat mallet, non-stick spatulas, tongs, a slotted spoon, a ladle, and tongs. But, if you also love baking, then a rolling pin and a wire whisk are something you definitely need. You can go for stainless steel, wooden, or plastic utensils, depending on your choice. Choose a similar material for a lovely appearance in your kitchen.
7. Bakeware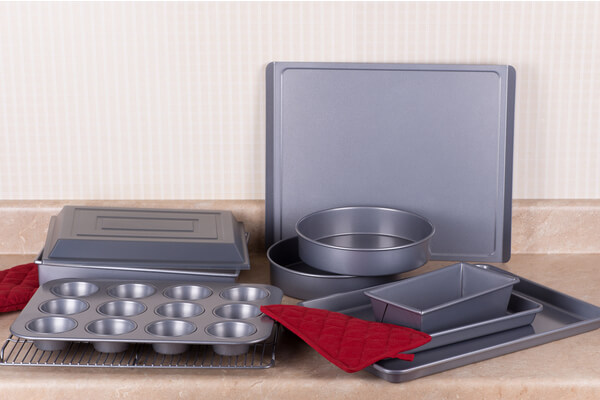 Whether you're baking a cake or roasting a chicken, it's important to have the right pans for your oven. Standard-size 9-by-13 baking pans and 8-inch-square glass baking dishes are useful for any meal, while specialty pans for pizza, roasting, and baking are also good to invest in.
8. Blender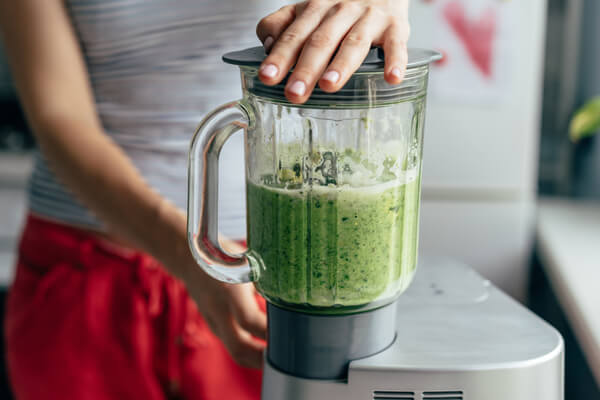 Getting a blender for your kitchen space is great for making juice, salad dressing, and smoothies. Depending on your requirements, you can choose between a standard one and a high-speed blender. If you are into fitness, you can even make your protein smoothies in a flash! A good blender can come at a very reasonable price but make sure you invest in a good brand.
9. Knives Set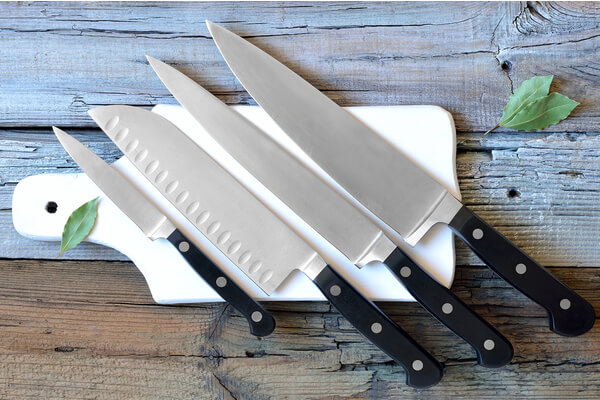 You can never go wrong with a knife set. Whether you plan to gift it to someone or buy it for your kitchen, it is quite handy for various needs. If you are not keen on a set, then a chef's knife is just what you need. It is perfect for chopping and cutting various items. However, if you have a love for cooking and baking, then you'd probably want to invest in a set. Different knives are meant for different purposes, and what a delight it is to chop or cut everything to perfection!
10. Slow Cooker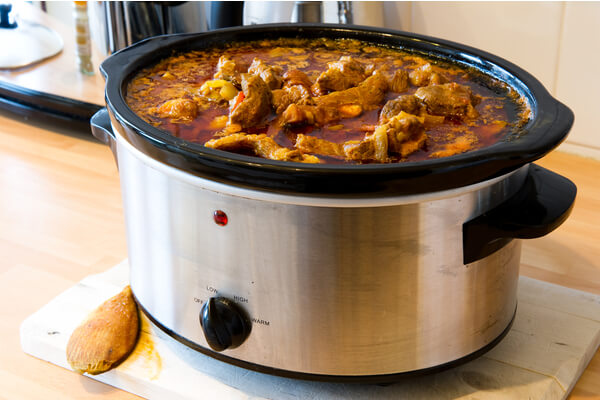 A slow cooker, also called Crock-Pot, is a perfect tool for busy families. You can easily add all the ingredients into the cooker before work, and the food will be ready when you get home. Slow cookers also tenderize meat, making them more delicious. They are perfect for casserole dishes, one-pot meals, soups, and stews. It is also energy saving as it uses less electricity than an oven. Remember to buy the size that is ideal for your whole family.
Conclusion
If you are one of those people who love cooking, then you definitely need to get all of these in your kitchen right away! Even if you aren't very fond of cooking, it still is important to turn it into a place you would feel happy spending time in. Be it something as small an addition as a casserole or a major change like bakeware. Knowing what is right for you and your needs is the key. So, go ahead and light up your space!