Monsoons are here, and you have left behind those scorching summers for good (well, at least until next year!). That being said, you might not want to forget to hydrate yourselves now that you don't feel that thirsty anymore. No matter what the season is, you need to stock up on your hydration levels.
While the time to drink cool stuff is gone, you can opt for healthy hot drinks which are nutritious and also beneficial for the cold weather. Green teas are perfect for monsoons! Also, don't forget to store your beverages in an insulated tumbler to retain the freshness and warmth until the last sip. Here are few beverages to stay hydrated this monsoon.
1. Green Tea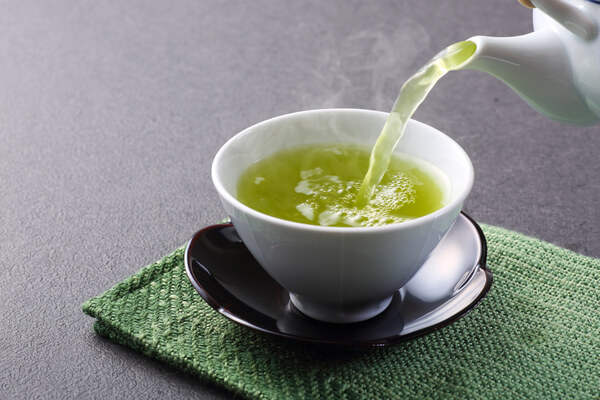 The world is raging about green tea and for good reasons! Green tea is known for its antioxidant properties and detoxifying nature and is known to be a lifestyle change for countless people out there. Different flavors, stimulating smells to choose from makes it an incredible beverage! Boil a cup of water, pour it into a mug, and add your green tea flavor bag. Leave it for 3-4 minutes. You can also add honey, cinnamon, and lemon juice for extra flavor. Your cup of steaming hot green tea is ready!
2. Matcha Tea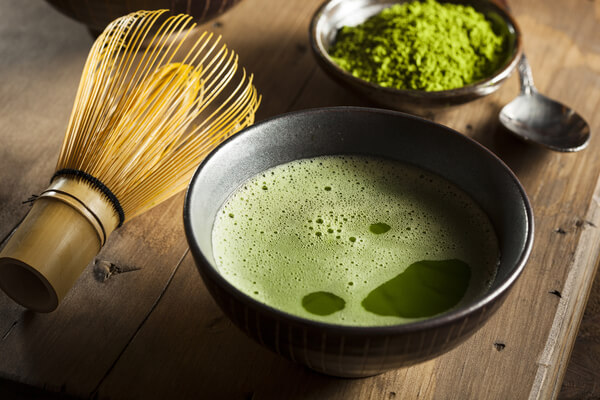 Contrary to regular green tea, Matcha tea is taken as a whole leaf. With this tea, you can get a higher concentrated source of antioxidants. Consuming this tea regularly can reduce body and weight fat, high blood pressure, and type 2 diabetes. The flavor is refreshing and earthy. It contains a fair amount of caffeine, giving your day a kickstart. Sift two tablespoons of matcha tea powder into a ceramic bowl. Add hot water and stir slowly. Whisk back and forth. Pour it into a cup.
3. Lemon Water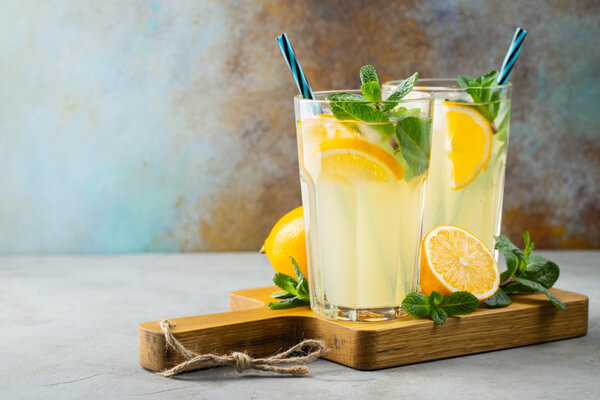 Ask any health enthusiast, and they will endorse starting your day with lemon water. Trading your morning coffee for lemon water is a great idea. As lemon is an antioxidant, it contains vitamin c, which improves your immunity and protects your skin from sun damage. Take a glass of warm water, and add half a lemon to it. You can also infuse the lemon water with herbs or fruits like mint leaves, cucumber, watermelon, basil, etc., for added flavor and benefits.
4. Apple Cider Vinegar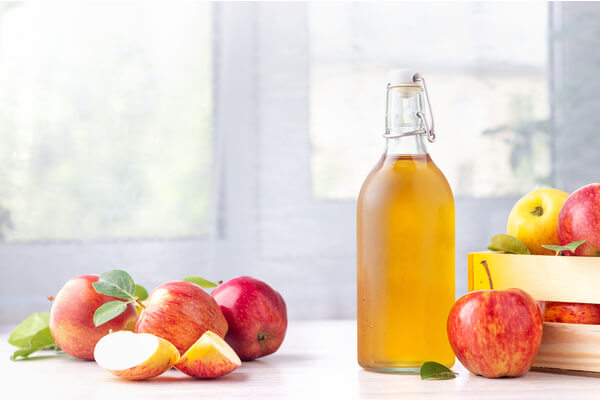 The most popular drink when it comes to health benefits and weight loss is apple cider vinegar! Although there is not a lot of evidence, ACV increases the feeling of fullness after meals, aiding in weight loss. It is also essential to remember that ACV beverages should be diluted with water before consumption. ACV can also wear your enamel out, so it is important to swish it off with water before and after drinking it. Take a glass or cup of cold or warm water and add a tablespoon ACV to it. Stir and drink it right away! You can also add honey for some sweetness.
5. Wheatgrass Juice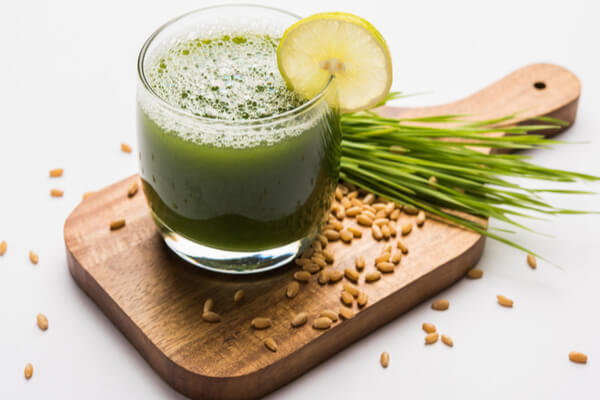 Wheatgrass has amazing nutritious value and is an excellent energizing drink to start your day with. It contains vitamins, minerals, and numerous nutrients. Taking it first thing in the morning can be highly beneficial for your body and skin. To make this juice, add some fresh wheatgrass to a juicer along with a cup of water. Continue blending until the wheatgrass is totally crushed. Drain the juice into a glass with the help of cheesecloth. Squeeze till the last drop to get as many nutrients as you can. Your shot of wheatgrass juice is now ready!
6. Coconut Water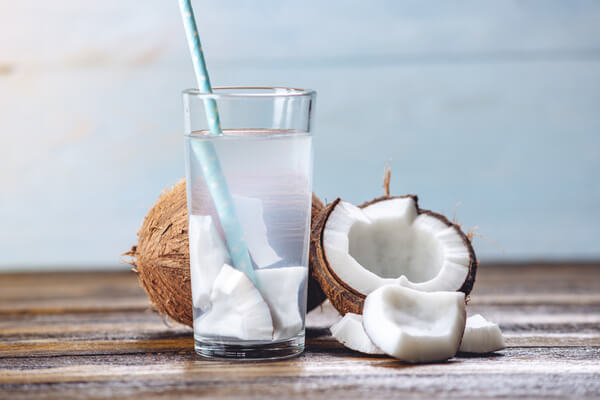 This coastal fruit is famous for its endless health benefits along with being tasty, sweet, and revitalizing. It is sweet naturally and contains bioactive enzymes and electrolytes, rehydrating your body on consumption. Take this drink early in the morning, and notice great improvements in your health and skin in a few weeks! This is a perfect beverage to keep yourself hydrated this monsoon.
7. Fruit Smoothie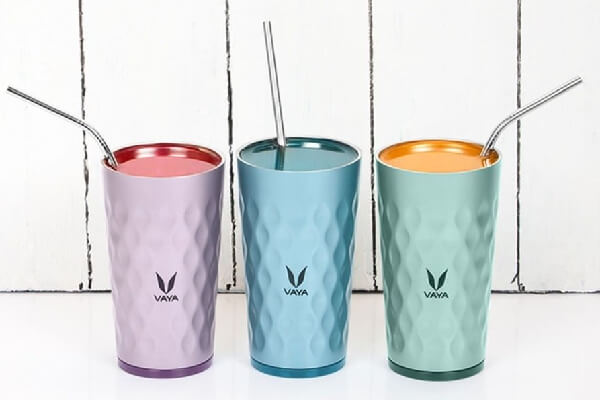 This beverage is perfect for consumption throughout the day. It contains fructose sugar, making it a good source of energy. Just combine your choice of fruits with some dairy or non-dairy alternative, and you are good to go. Take a juicer or blender and add a cup of fruit juice, some low-fat yogurt, frozen fruits, and a banana. Blend until you get a smooth consistency. You can also add a little ice or some almond milk to make it smoother.
8. Nut Smoothies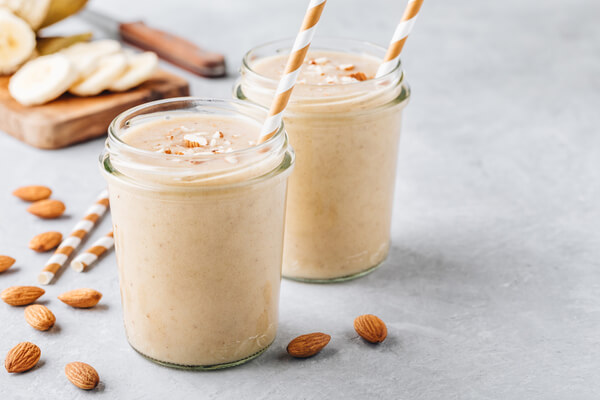 Nuts are an excellent source of unsaturated fatty acids, protein, and fiber. Nuts are also known to be good for the heart. They are also perfect healthy snacks. You won't face a noon slump with this drink. It gives you high levels of energy throughout the day. Take a blender and add almonds, bananas, almond milk, vanilla extract, ice, and honey for sweetness. Blend till you get a smooth consistency. Garnish with sliced almonds, and your morning drink is ready!
9. Peppermint Tea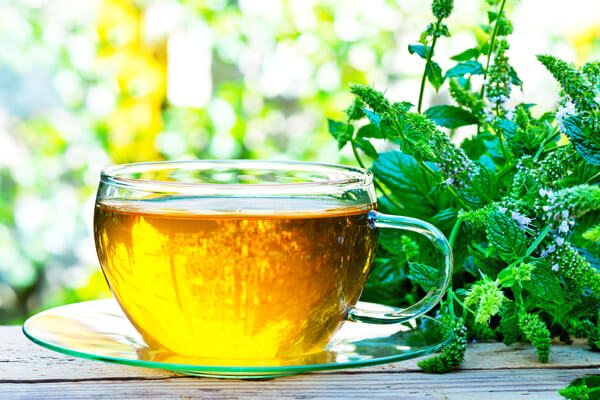 This refreshing tea is a perfect way to start your day. It is quite energizing and invigorating! Include this tea in your morning routine, and you will never turn back. Boil water in a saucepan and a couple of mint leaves. Turn off the stove after a while and strain the tea into the cup and add a dash of honey and squeeze a lemon into it. Your tea is ready!
10. Buttermilk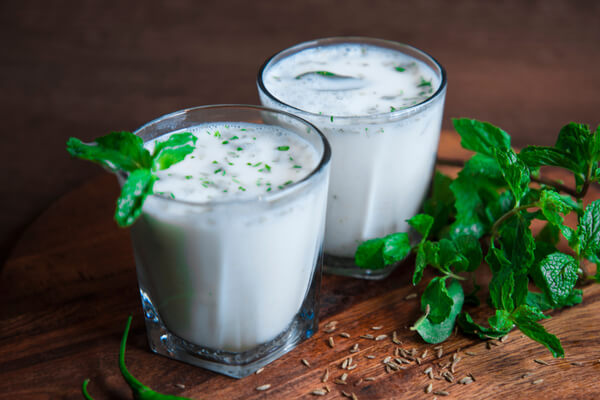 What better way to quench your mid-morning thirst than having a huge glass of buttermilk! Buttermilk is made of curd, which is full of protein along with being healthy and cooling for the stomach. You can prepare a huge batch of buttermilk and keep sipping it throughout the day. Take a tumbler and add curd, mint leaves, water, lemon juice, and some salt. Churn the mixture well till you see liquid consistency. Don't add a lot of water as it can thin out the drink but add enough to get a good consistency. You can garnish with chopped coriander leaves. Your glass of buttermilk is ready!
Conclusion
These drinks are just what you need to stay hydrated throughout the day. Water might get boring after a while, but beverages like these are bound to have you opening your tumbler every now and then. You can take turns in trying out one every day so that you are high on every goodness each of these beverages can offer.