Lunch is the crucial meal of the day. Work place lunch can become a bad experience when the food packed in lunch box becomes too cold and is not so delicious and fresh anymore. Few factors need to be considered while buying a lunch bag or lunch box for your workplace. Continue reading this article to choose the best lunch bag or lunch tote for workplace.
Ways to Choose the Perfect Lunch Bag for Workplace 
There are a variety of factors that needs to be kept in mind while buying lunch bag for workplace but given below are the key factors to the perfect lunch bag. 
1. User Portability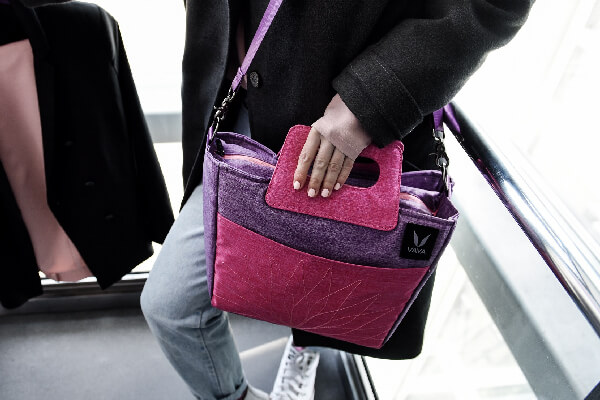 Carrying a lunch bag to the workplace shouldn't be a hassle but a comfortable carry. A lunch bag must be light and portable. There are a variety of lunch bags which are easy to carry and you don't have to fumble. There are different types of lunch bags for girls and women, some can be looped around the wrist, a few gripped by their handles, and some wrapped around the shoulder like a sling bag for carrying your lunch. 
2. Type of Lunch Bag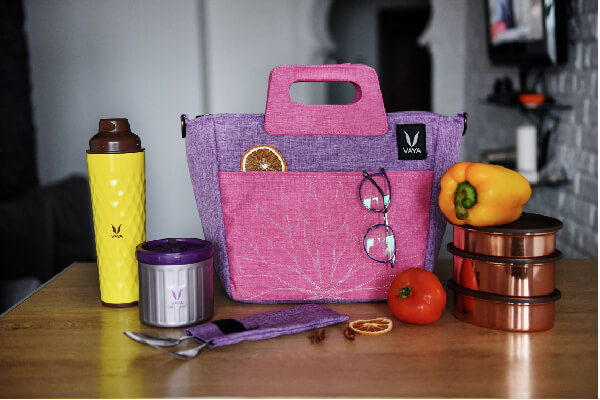 There are different types of lunch bags available – insulated lunch bags that come with a water proof exterior, fabricated shoulder bags that double up as place mats when you need one, stretchy light weight and dust proof lunch bags that can fit in your laptop bag! All you need to do to pick the best one is understand which lunch bag will fit your lifestyle the best! 
3. Lunch Bags with Exterior Pockets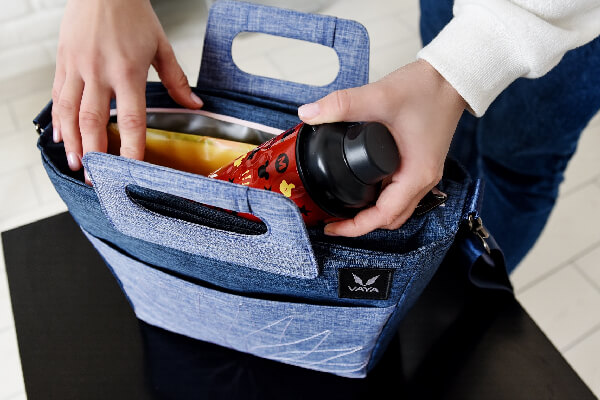 There are times you need to carry your keys or lip balm or something important and small but you have no place to keep it. Hence, the lunch bag with pockets is a savior in those situations. You can keep the important things close to yourself without thinking over and over again about losing them or dropping them. 
4. Lunch Bags with Stylish Design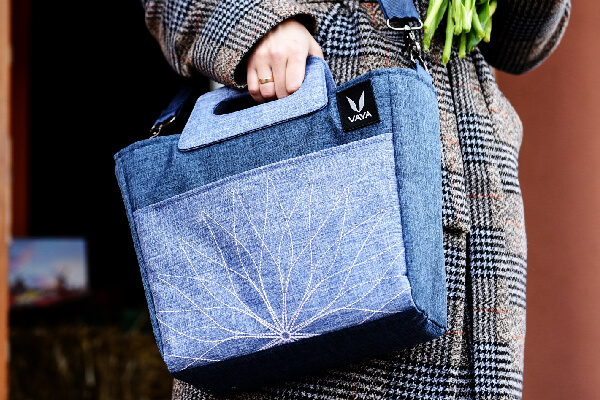 As a kid, we always have wondered how to make our lunch bag look cool or out of the box, literally. As an adult, we care much less about the design and style of the lunch bag because we are just carrying our food, no other purpose whatsoever. But, buying a stylish lunch bag for the workplace is a bonus. It helps in making a style statement even if you don't want to believe in that. It keeps your mind fresh if it looks calming and perfect. There are so many eye-catching designs found for the lunch bag. One will remain surprised as to so many designs are created for the lunch bag. Once you buy the stylish lunch bag, you would understand what you were missing in your life. 
5. Durability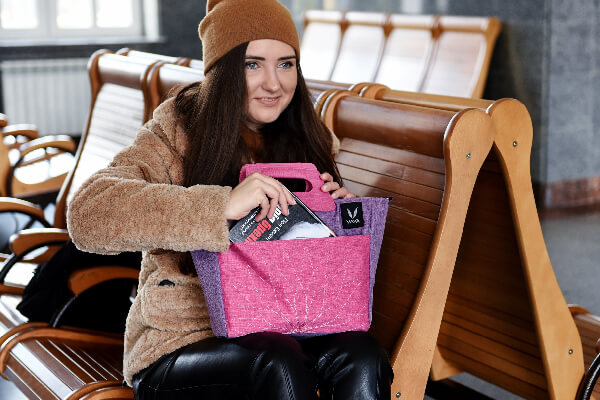 The best lunchboxes are the durable ones. Lunchboxes are to be carried every day hence durability is one of the most important factors when it comes to carrying these lunch boxes. Lunch bags should last for about a year or more, if not two years. 
6. Insulated Lunch Bags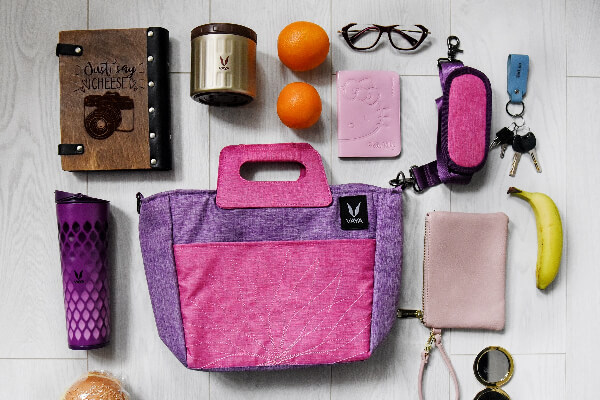 There are many advantages to using an insulated lunch bag for the workplace. It helps in balancing the temperature of the food and the beverage. One can have fresh savory food even after hours of keeping it in a lunch bag. You can have warm food in a chilly environment and cool in a warm environment. Every insulated lunch bag includes a safe closing system with zipper pockets in front. There is no way for the food or beverage to leak or spill. Every insulated lunch bag is made plastic and toxic-free. That makes it more sustainable, recyclable, reusable, and washable. It is found in a variety of sizes as well. One can buy according to their needs. 
7. Water proof lunch bag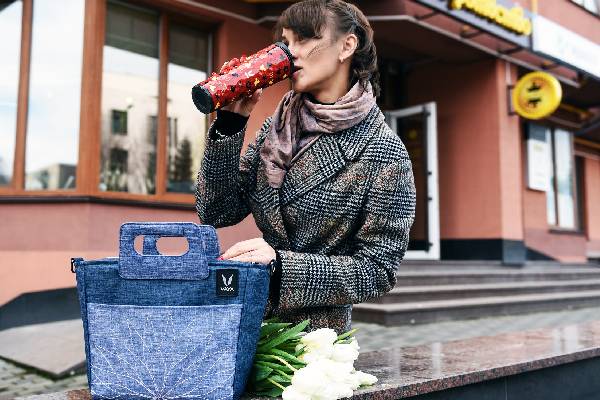 One can only imagine the amount of mess it would be if the lunch box is not spill-resistant or leak resistant. The food will get totally mixed and the oil from the food might spill and make it well, messy, and unorganized. Hence having a tiffin box that is leak-resistant is very important. Messing up the inside of your lunch bag means messing up the work desk as well. The easiest way to avoid this is by using water proof lunch bag and a leak resistant lunch box.
8. Size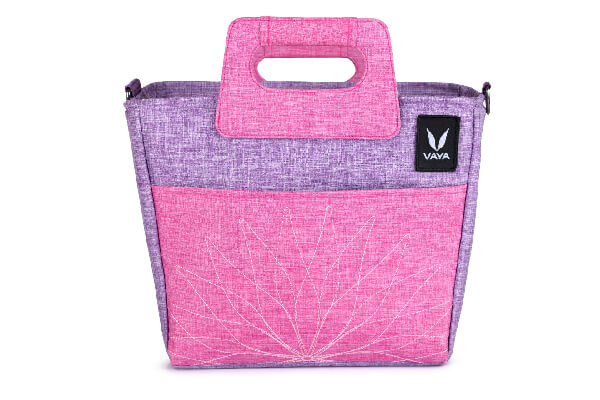 Considering the size of the lunch bag is of utmost importance. There are two things to be kept in mind while buying a lunch bag for the workplace. Firstly, it should have enough room for keeping the lunch, ice pack and drinks. Secondly, it should not be too big or too small. If it is too big then not only would it be difficult to carry but also, it won't fit on your work desk the way you want. It won't fit in the employee fridge either. A practical mind is required while buying the perfect size lunch bag. It's better to carry a bit too big bag if you have the habit of popping a few essentials in your lunch bag. A small yet handy lunch is your best bet if you would like to just carry your lunchbox and nothing else in it
Conclusion
The above-stated points are the factors that need to be kept in mind while buying lunch bags for the workplace. Combining all of them would make your lunch bag just the perfect one to carry to the workplace. Having warm, delicious, and fresh food is what everyone requires after working hard throughout the morning.